The age of the sneaker is truly here. No matter your age or stage of life it seems that women are over uncomfortable shoes and want to be able to walk with ease.
This was totally confirmed to me when one of Australia's media queens, Amanda Keller, wore a pair of glitzy sneakers on the red carpet to the Logie awards (it's Australia's version of the Emmy's), under her formal gown and another
View this post on Instagram

Showing off the comfiest tootsies to walk the @tvweekmag red carpet!! #amandakellerforgold #tvweeklogies
Another celeb, Georgie Gardner shared her post-red-carpet-stroll sneakers as well.
View this post on Instagram

Red carpet done – bring out the comfy footwear @georgiegardner9!! #tvweeklogies

Sneakers, once the footwear of teenagers are now everywhere in the fashion world. Now even 97 year old Iris Apfel is wearing them (so don't tell me that you're too old!).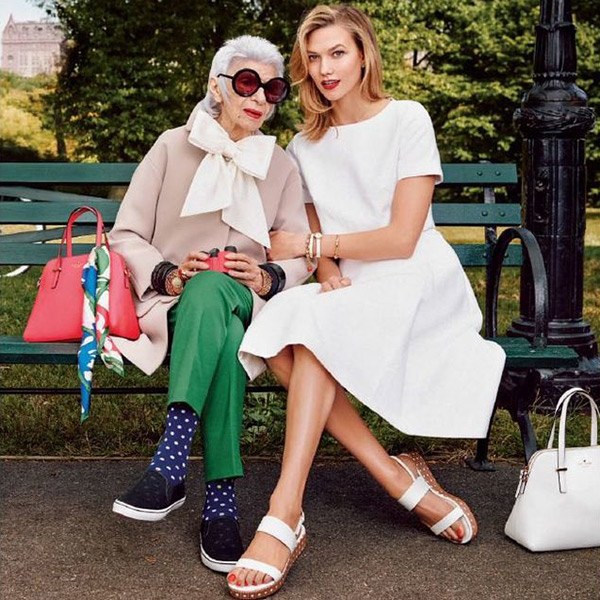 Seriously, Sneakers are the New Black
Since my foot operation last year, I've been wearing sneakers, not the chunky running shoe style, but the more refined Keds/Chucks/Vans kind of thing as the last thing I want is to ever have to have another bunion operation and for some time, they were the only kinds of shoes that fit on my feet with the swelling post-operation.
I'm sure that many of you feel the same as far as wanting your feet to be comfortably shod, so you can get about your daily business in comfort, not pain.
So given that sneakers are by nature a lower level of refinement shoe option, how do you look stylish while wearing them?
What's the Construction?
The more a sneaker looks like sports shoe, something you'd do real activity in – a thicker sole, a chunky tread etc, then the more casual it will look.
A finer sole and slimmer construction will always make your sneaker easier to dress up. Even things like laces, having shoes with no laces is dressier than shoes with laces.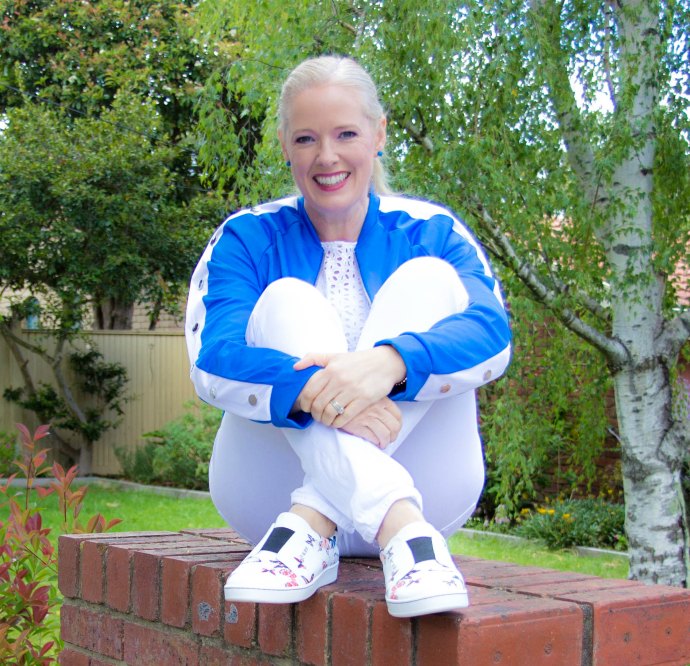 What's the Finish
A sparkly sneaker (a la Amanda Keller) is a much dressier option than one that's made from a matte fabric. That her dress was long enough to cover them meant that they weren't a feature of her outfit, and the sparkle went with her dress, so should you have caught a flash, you may not have even noticed as the fabric of the dress and sneaker were similar.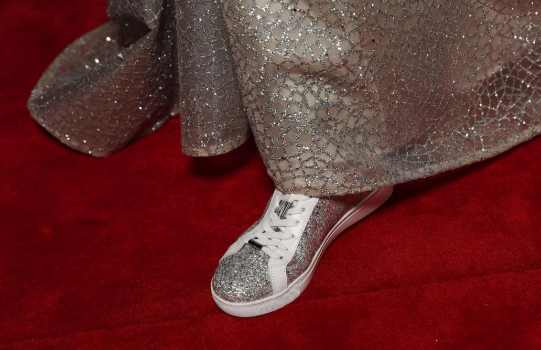 Thinking about the finish – shiny is more dressy than sheen, and sheen dressier than matte. Leather is dressier than canvas. So when you think about what they're made of then you can see which are easier to dress up and which will always look more casual.
My silver sneakers from FitFlops are super comfy and that element of metallic makes them look dressier. These come in gold as well as silver!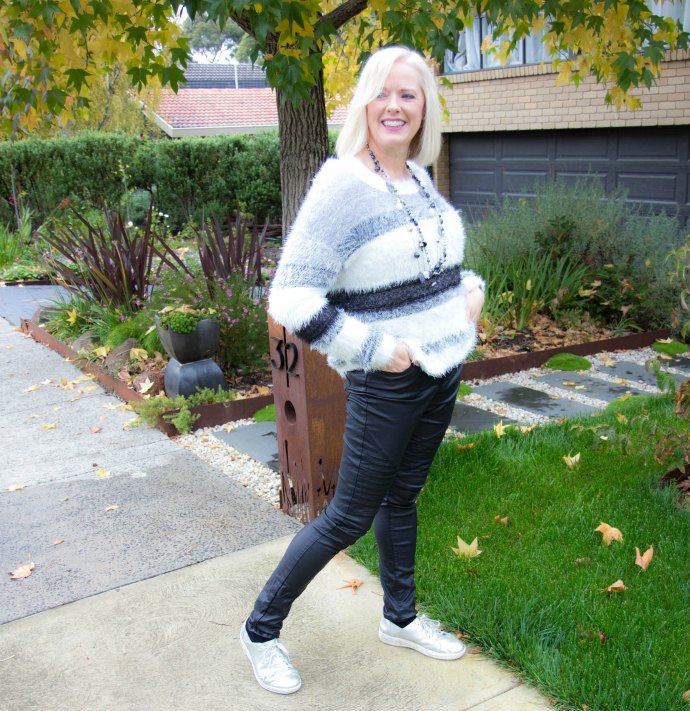 Colour Blend Your Sneakers
If you don't want to draw attention to your feet, think about colour blending your shoes to whatever is next to them. Jeans, go with a similar shade of blue or black.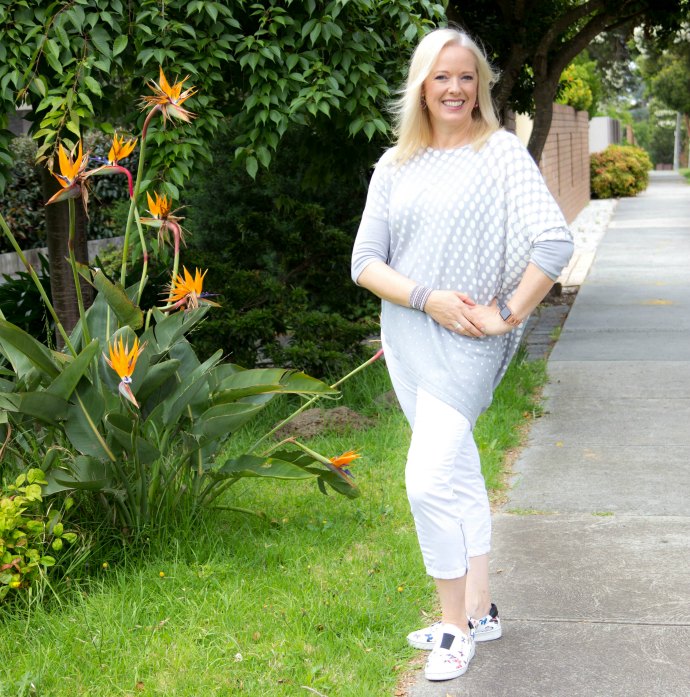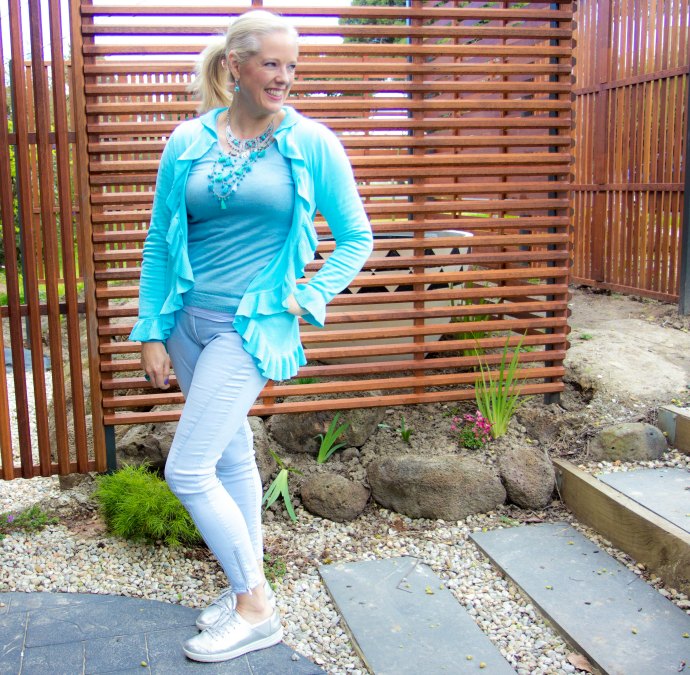 Skirt, dress or shorts, choose a colour that blends with your skin so as not to draw too much attention to them (unless you are wearing a statement version and that's your aim!). My DKNY slip-on sneakers are a close enough in colour to qualify for a version of nude and so are truly versatile.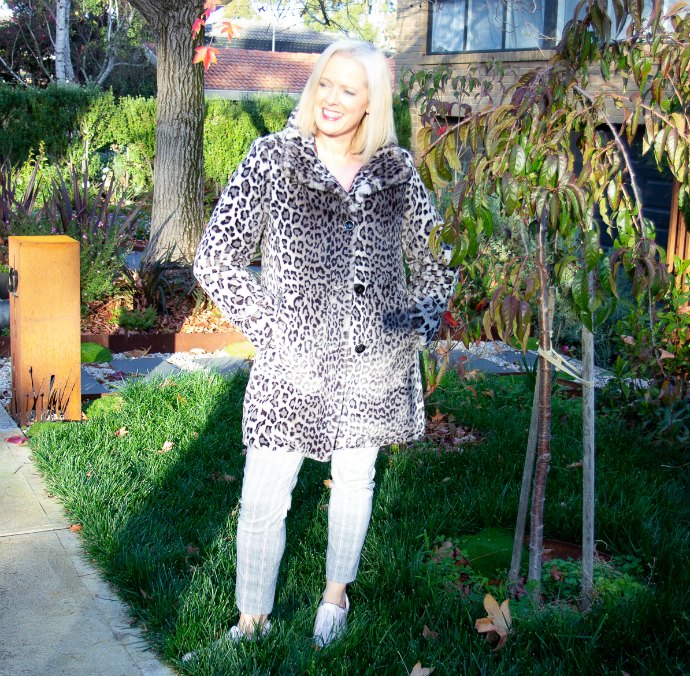 Mix Your Levels of Refinement
To make a sneaker really work well with a skirt or dress, think about adding a denim jacket or something similar so that the level of refinement doesn't have the sneaker look out of place.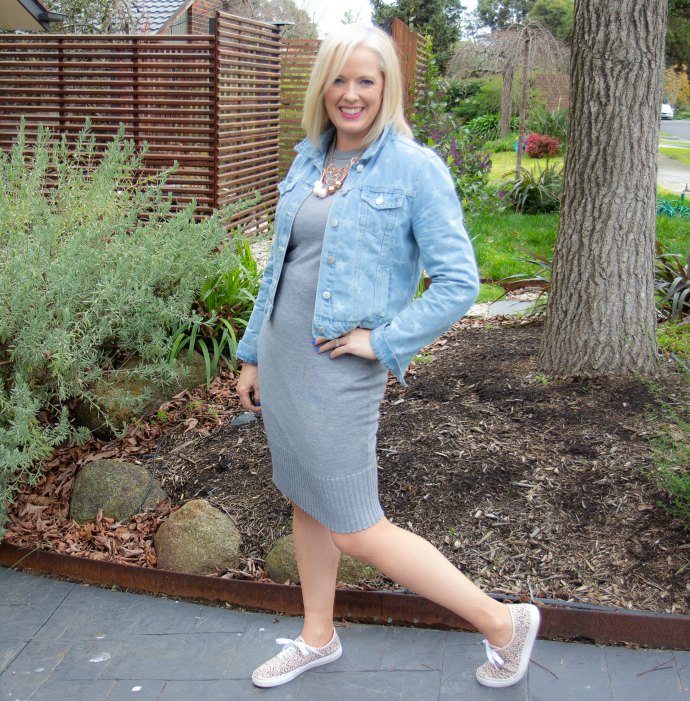 Top and Tail
Finding a sneaker that is in a similar colour to your hair is another all-purpose option. By bookending your outfit in a shoe that resembles your hair colour you use the art principle of visual grouping (or looping) which makes for a harmonious appearance.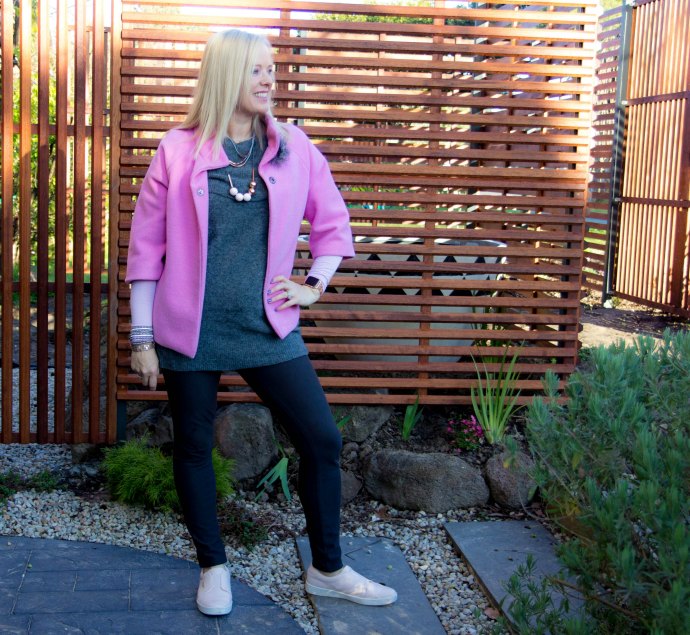 Statement Pattern Sneakers
Why not have some fun, a statement pattern is another way to go. Turn them into a feature or hero element of your outfit rather than just a totally practical, dull part.
My DKNY Butterfly sneakers are a good example of this (last season and no longer available, but Ted Baker also makes some similar kinds of designs).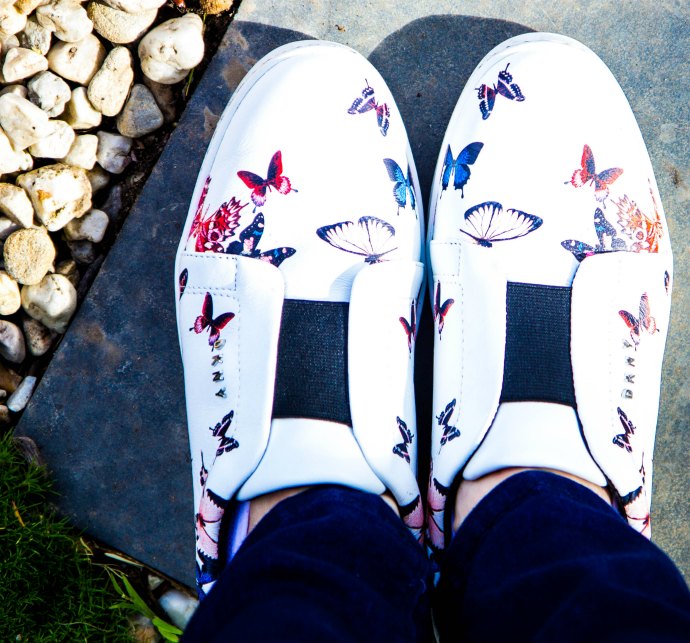 Wear them With Another ActiveWear Garment
If you add another activewear garment to your outfit, this will tie your sneaker shoe to the whole outfit really easily. Here I'm wearing an athletic style bomber jacket which makes sneakers the perfect shoe choice.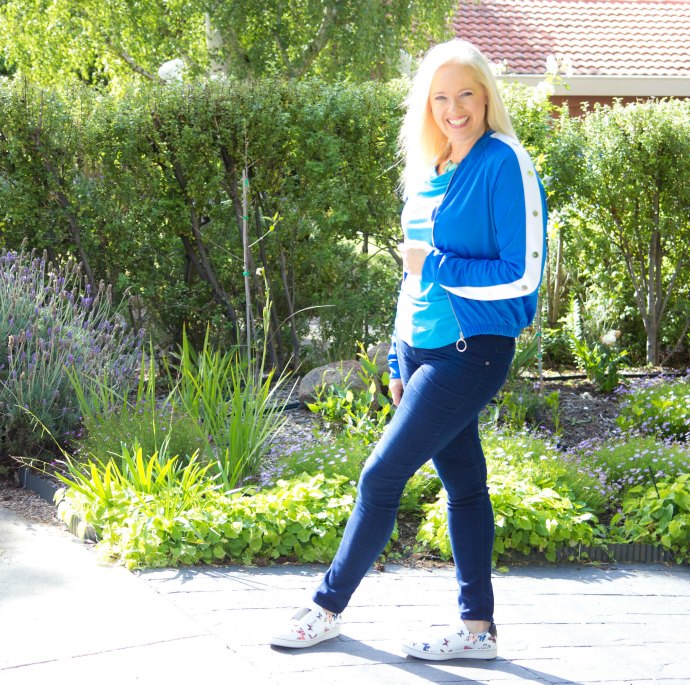 Which Socks to Wear with Your Sneakers
The ideal socks to wear with your sneakers are the no-show variety that sit below the top of the shoe. This is particularly important if wearing your sneakers with a dress or cropped pant (unless of course you're going for that 1950s bobby sock look!).