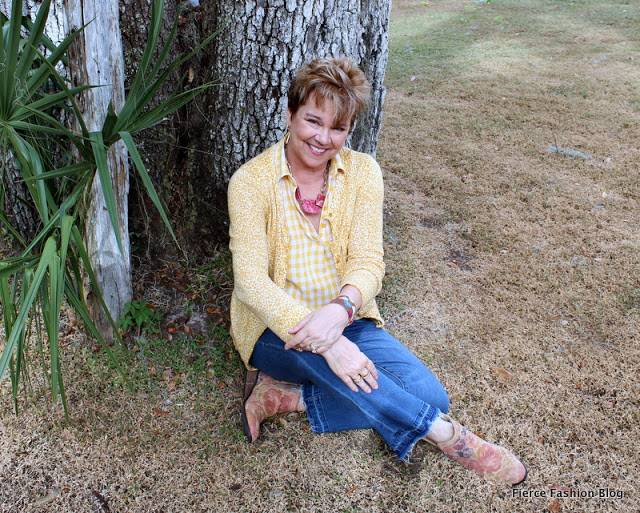 I'm delighted to welcome Kim who writes Fierce Fashion Blog from her home in the Southern states of the USA (Florida and Texas) to share her Stylish Thoughts with you.
What is the secret to great style?
My secret is sticking to styles that work for me regardless of what the fashion world or other people are doing.
What is the one thing you would spend a lot of money on?
I don't mind spending a good bit of money on a bra. They do so much for looking youthful and having clothes fit better, that they are a comparative bargain. My advice would be to get fitted by someone who knows what they're doing. Preferably in a department store, because they have a variety of brands and each brand will fit differently.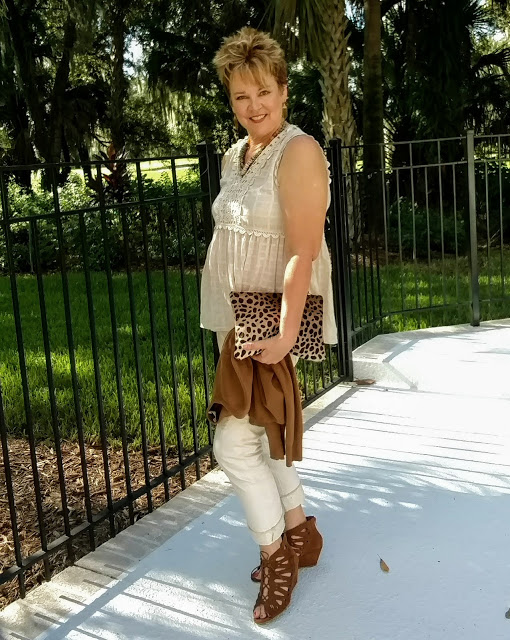 Also, well fitting, comfortable shoes.
What is the one thing you wouldn't spend a lot of money on?
Define "a lot!" haha! My answer would be makeup. While I do buy quality brands, I'm not one to experiment, collect or stay on top of trends. Perhaps to my own detriment.
What are your top tips for looking stylish when travelling?
Pack a coordinating mix and match wardrobe in different weights in case of changing weather. This can be fabulously done without any grey, navy or black! Also, use scarves (weather permitting) to unify clothing items and add style and warmth. Know what you are carrying with you, so you have an appropriate (polished) looking tote or handbag. If there is a lot of walking involved, I'd suggest two pairs of comfortable shoes, so each pair can have a breather.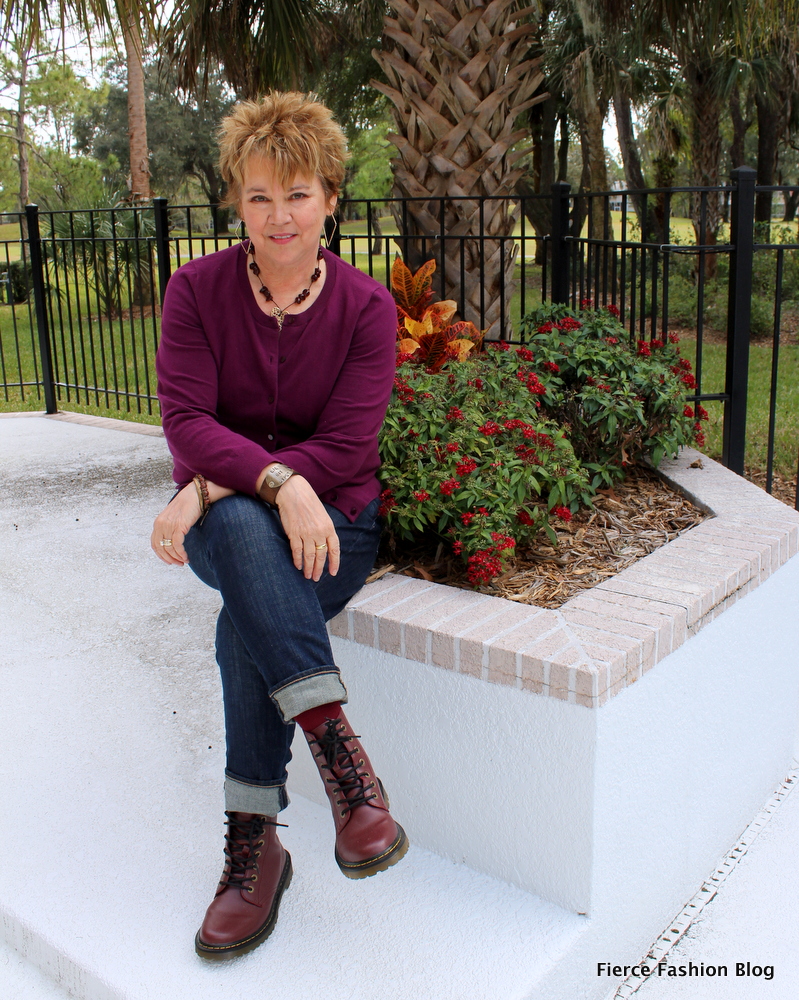 What's the secret to looking polished?
My secret is being accessorized. Well selected jewelry, belts and handbags give a finished "thought out" look. Also, dress in keeping with your personal fashion definition. Sticking to a consistent color palette (not the same color). Nod to, but don't become enveloped in, a trend.
How do you balance new trends with a more timeless look?
Personally, I stick to styles and silhouettes that I know work, adding a trend with a print, cut or detail. For instance, I know pencil skirts work for me, so I'm currently adding some midi lengths. These would also work with a trendier print, such as snakeskin or leopard.
What is your current obsession?
While it hit hard on the fashion scene over a year ago, I'm still loving blush pink, especially richer (less grey) versions. It works as such a happy neutral in shoes, belts and handbags which are workhorses in most wardrobes.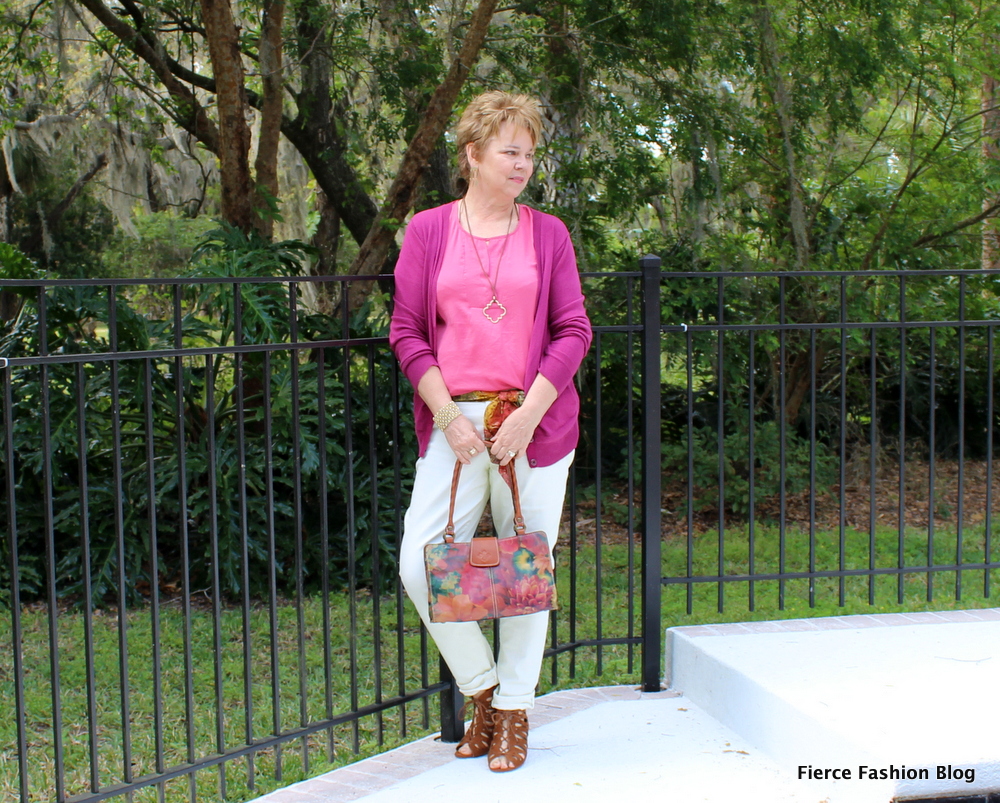 Do you have a signature piece or style?
Scarves and/or chunky jewelry have become signature pieces for me. I've been wearing scarves since the 80s when easy-access designer brands became available. Back then, it felt like scarves gave a grown up, chic addition to my power suit wardrobe. They've continued to be my friend through today when they can still add a stylish element and do wonders to pull an outfit together.
In the last few years chunky, particularly natural stone, jewelry has been added to the mix. I like the depth and nuances of colors and textures natural stones have.
What's your secret to making yourself stand out?
In addition to the above answer to the "looking polished" question, I would add confidence and an engaging smile.
The one piece of advice most women need but don't get?
Be willing to evolve and reevaluate your wardrobe as fashion, age, and lifestyle changes. Including selecting adjectives that you would like your style to project. I think women either aren't confident enough to seriously think through their wardrobes or that by defining a style they would limit their choices. In reality, it's very freeing because you can bypass a color, style or trend with confidence because you know it won't be the best fit for your wardrobe, personal style, or image you want to project. Another benefit is feeling less competitive with others, because you will be secure in your own choices.
What's the best piece of style wisdom you've ever received?
Never say never!
What is your favourite current trend?
I'm favoring both the "non-trend" trend as the internet, global influences and easy access to pre-owned garments gives everyone an opportunity to craft their own, individual looks. Also, that "pre-owned" is not only perfectly acceptable but also considered planet-friendly.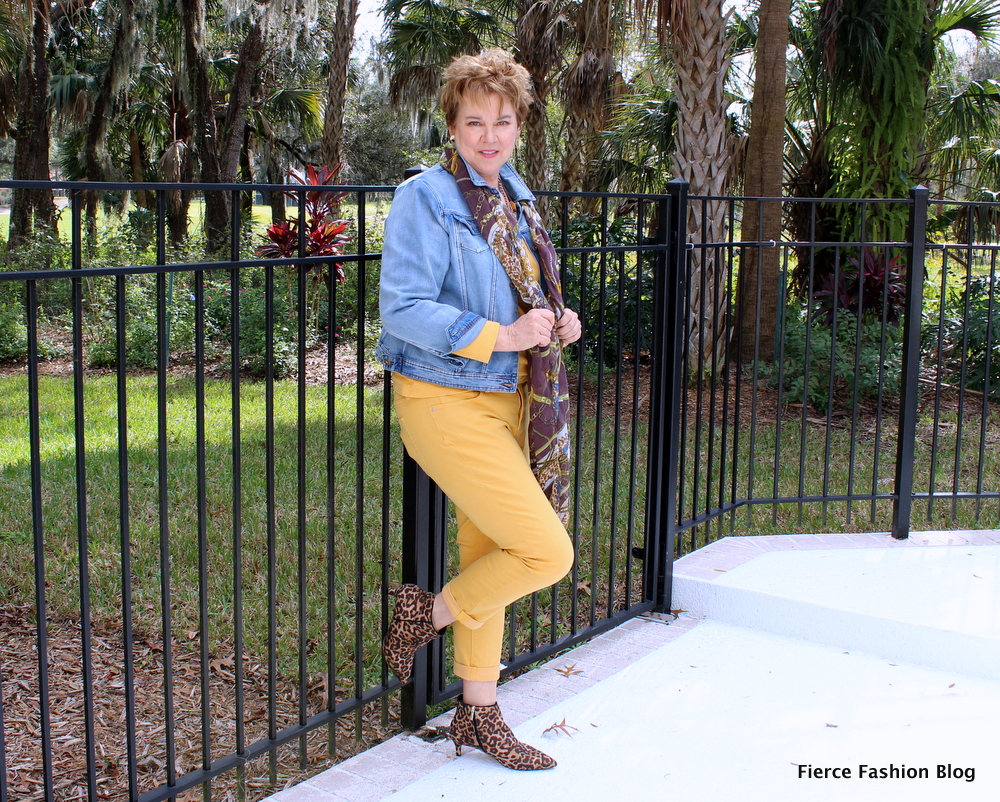 What's your favourite short cut to style?
A great fitting pair of jeans dressed up or down can take you almost anywhere!
What's the worst current trend?
High waisted pants are not my friend, as I have a thick middle. If I buy high-waisted pants, I have to take in the hips and thighs. It's much easier to wear mid-rise, where I can get a much better fit.
What are your favourite websites
My favorite websites are ones that teach. So, I'm being sincere when I say Imogen's, Inside Out Style (If you haven't watched any of her YouTube videos, what are you waiting for?), Angie's, You Look Fab and for fashion immersion, Who What Wear.
How would you describe your personal style?
As my blog tagline reads: Refined, edgy. The mix works well for me. If I dressed all refined I would feel like it would be a disconnect with my extroverted energy. While if I went all edgy, it would feel more like I was wearing a costume.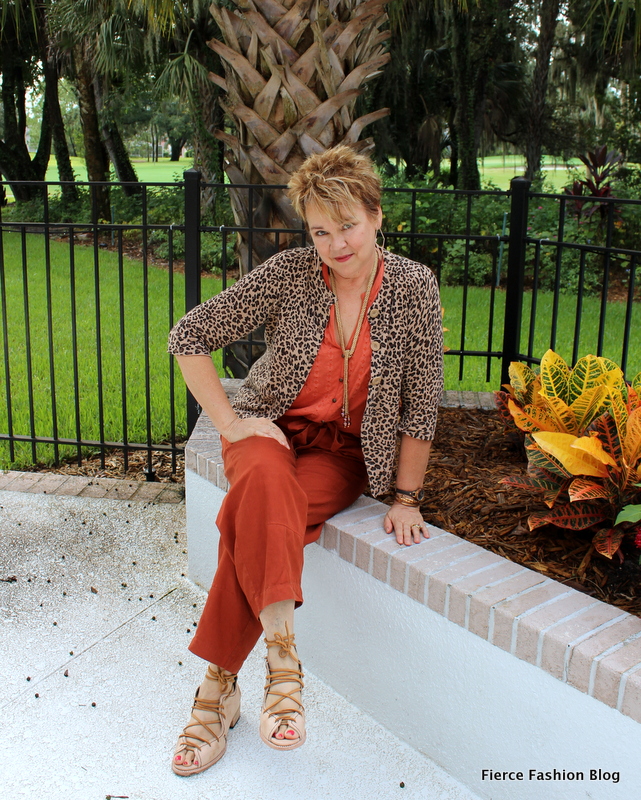 Who are your style icons?
As far as being personally wearable, I prefer her "Annie Hall" days, but I'll never forget a quote Diane Keaton made which went something like this, "I don't get fully dressed, I get dressed fully!" That is a woman who knows how to work her accessories!
You can also find Fierce Fashion here on Instagram and Pinterest