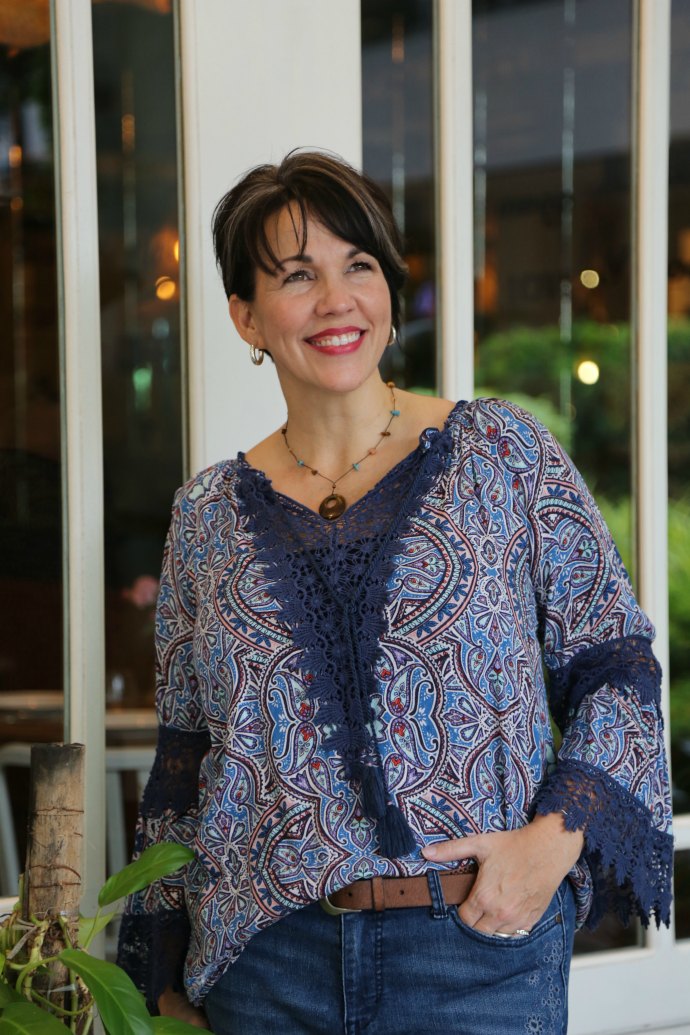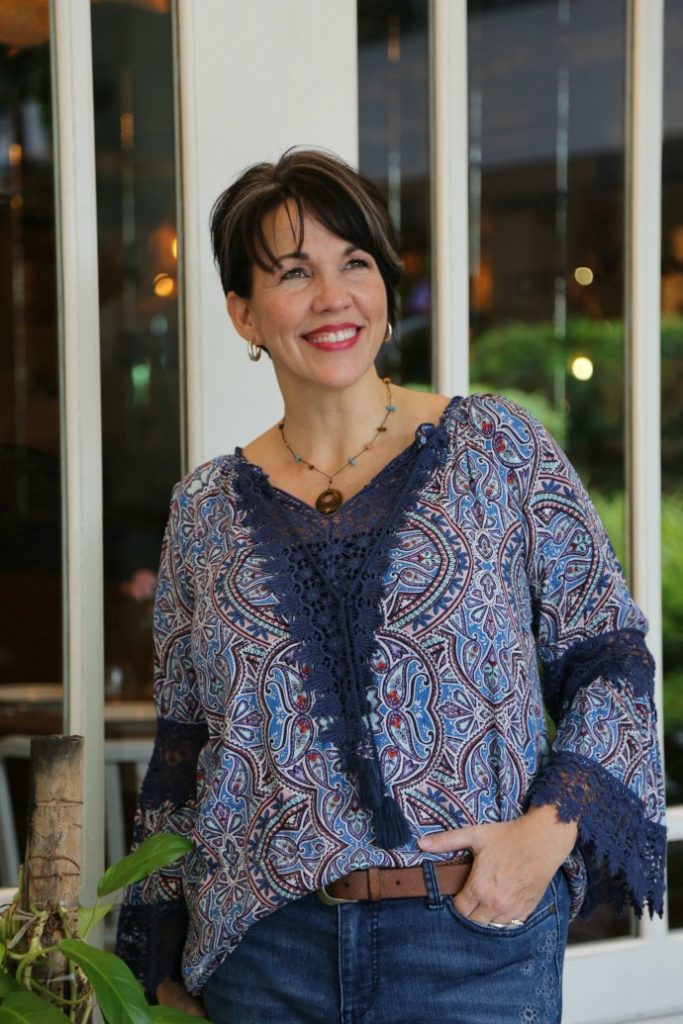 I'm delighted to be introducing you to Shellie Bowdoin blogger of The Fabulous Journey. Based in Manilla, the Philippines Shellie is sharing her Stylish Thoughts here.
What is the secret to great style?
One of my favorite "fortune cookie" sayings is, "Know Thyself." I believe the secret to great style is knowing what works and sticking to it. When I was younger, I used to be drawn into buying something because it was such a good deal, only to realize later that it didn't really suit me. Now, I know exactly what cuts and colors I like and I seldom ever get it wrong.
What is the one thing you would spend a lot of money on?
I am most likely to splurge on quality make-up and skincare. After all, you only get one face, so I try my best to love the skin I'm in. A lot of the brands I like seldom go on sale; however, I often do get lucky during Black Friday sales. Then, I stock up on the items I like.
What is the one thing you wouldn't spend a lot of money on?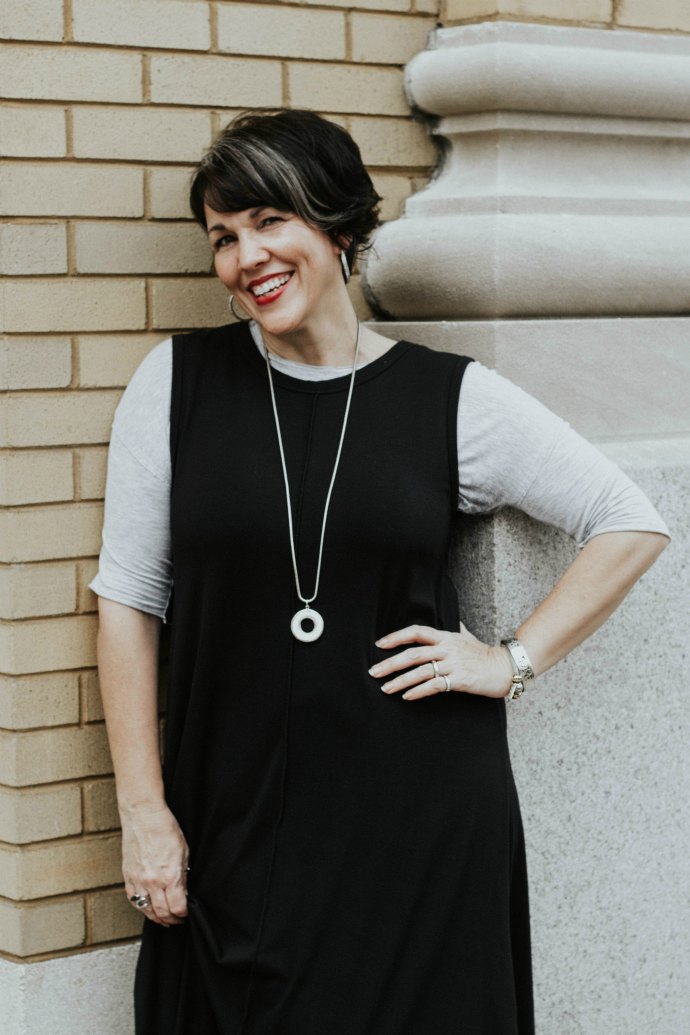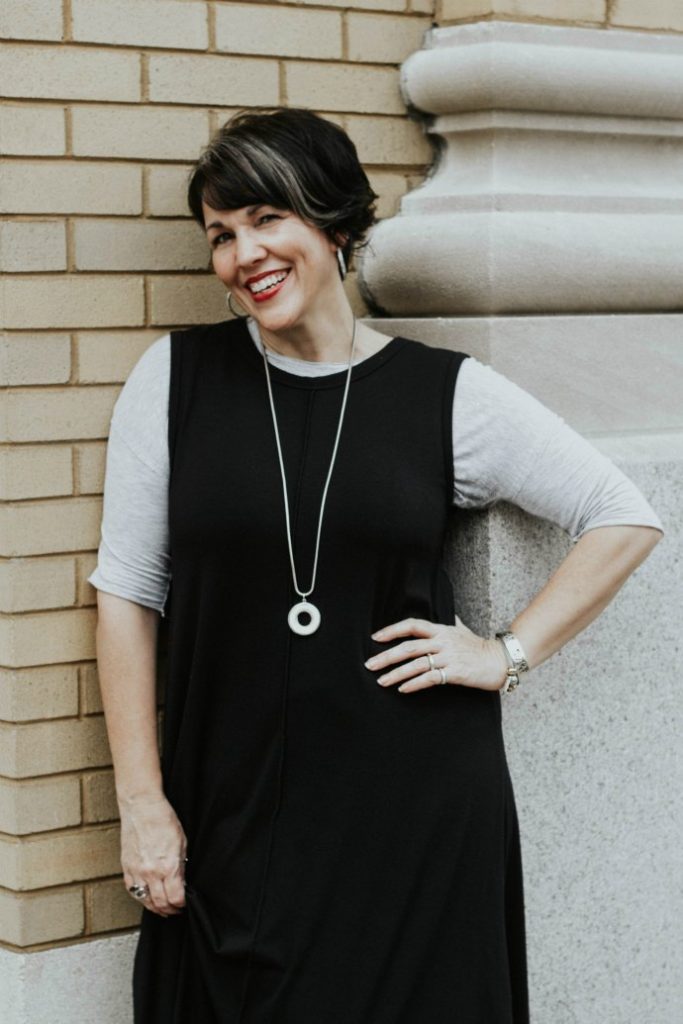 I am quite frugal for the most part; especially when it comes to my clothes. I can generally find clothes with good quality and construction as long as I exercise a little patience. For me, finding a bargain is half the fun when it comes to shopping.
What are your top tips for looking stylish when travelling?
I always stick with a consistent color palette, which makes it a lot easier for me to mix and match. This strategy also helps me fight the temptation to pack 10 pair of shoes for a week-long trip.
What's the secret to looking polished?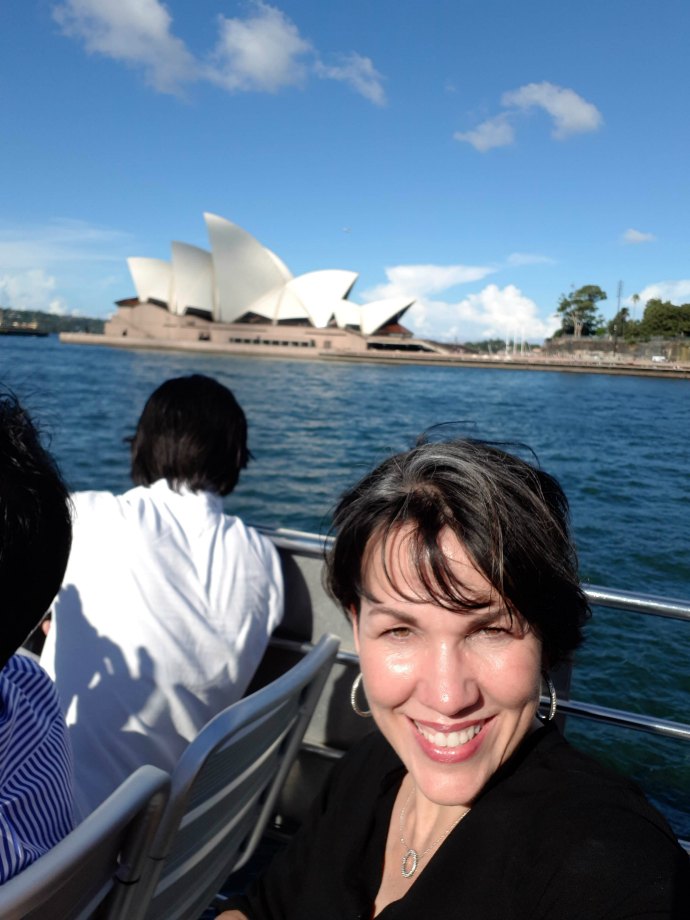 Lipstick is my number one friend.
How do you balance new trends with a more timeless look?
I generally stick with classics when it comes to my staple wardrobe pieces. Then, I occasionally mix in some trendy accessories. But, I believe a woman can never go wrong if she wears clean lines. I have some items in my closet that are 2 decades old, yet they still look fabulous.
What is your current obsession?
I absolutely love Pixi Glow Tonic! It brings such a nice glow to the skin and it is also affordable.
Who inspires you?
I am inspired by people who look past their own needs to recognize someone else who needs a friend or a helping hand.
Do you have a signature piece or style?
I am known for wearing primarily black because frankly, it's one of my best colors. And, I guess in recent years, the white streak in my hair has become a trademark, which I often pair with candy apple red glasses.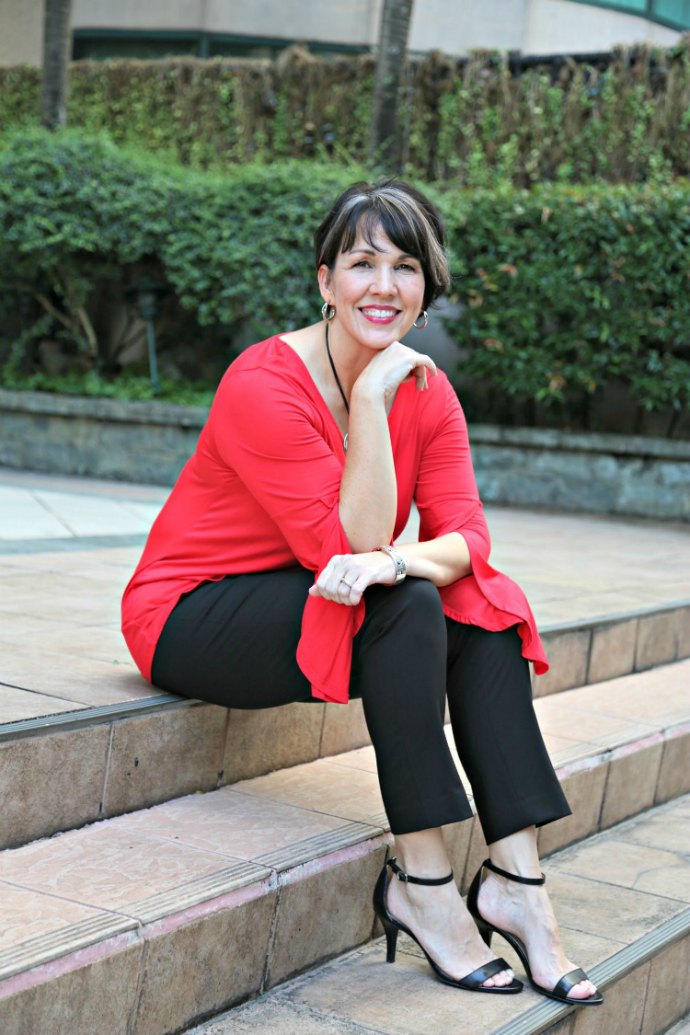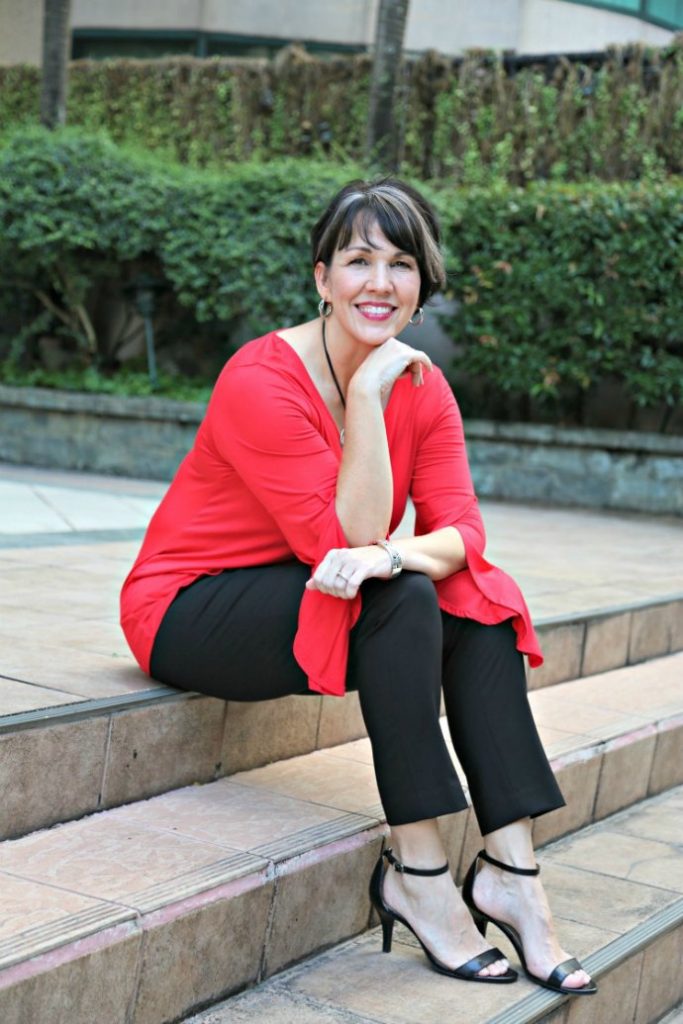 What's your secret to making yourself stand out?
A think a good dose of confidence goes a long way.
The one piece of advice most women need but don't get?
Be woman God created you to be. Walk in your lane instead of trying to hitch yourself to someone else's wagon.
What's the best piece of style wisdom you've ever received?
Major on your majors and deemphasize your minors. When it comes to fashion, choose items that show off your best qualities and skim over the rest 😉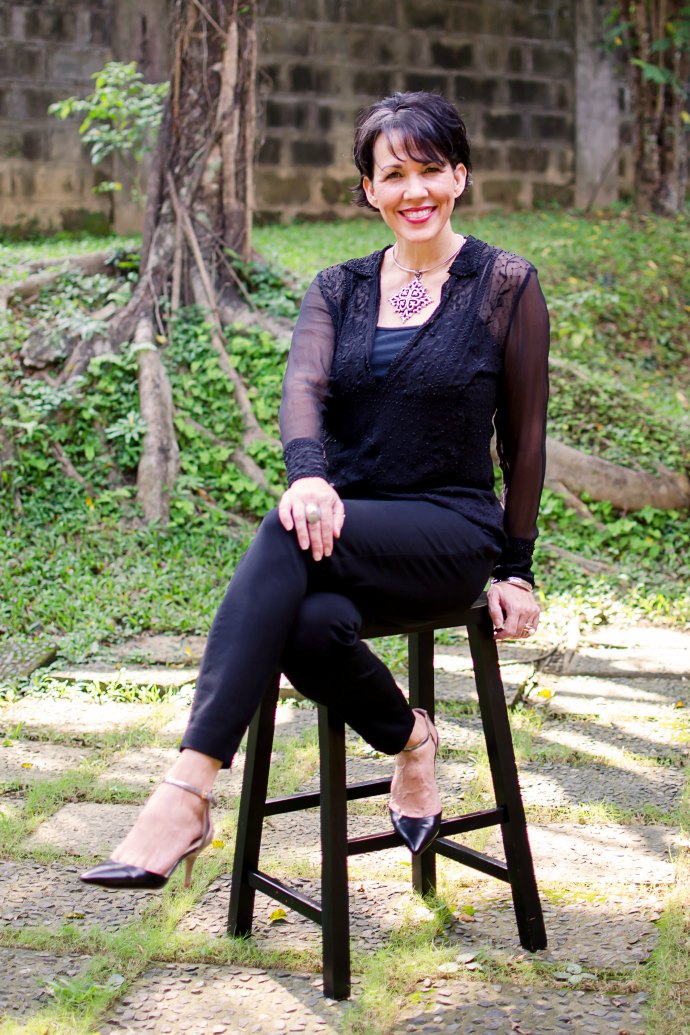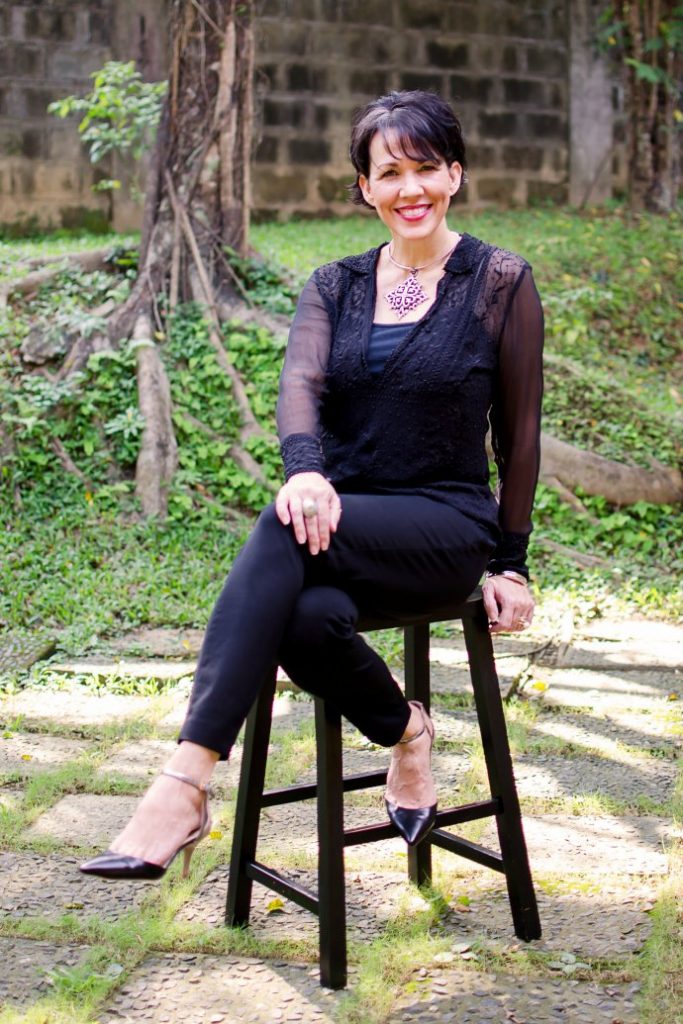 What is your favourite current trend?
I absolutely love long, flowing sleeves with creative features. I hope this trend stays around for a long time.
What's your favourite short cut to style?
I always gravitate back to the same short hairstyle no matter how long I attempt to grow my hair out. I think soft bangs (fringe) are the most flattering on women over 40.
What's the worst current trend?
I am just not a fan of high waistlines; especially for my body shape. I feel that waistlines that hit below the natural waist are generally more flattering for the majority of people.
What are your favourite websites
I really like Ann Voskamp's website and otherwise, I generally spend my time on Pinterest and spread the love!
How would you describe your personal style?
My personal style leans toward smart casual. This girl just doesn't do t-shirts and earrings are always in the mix.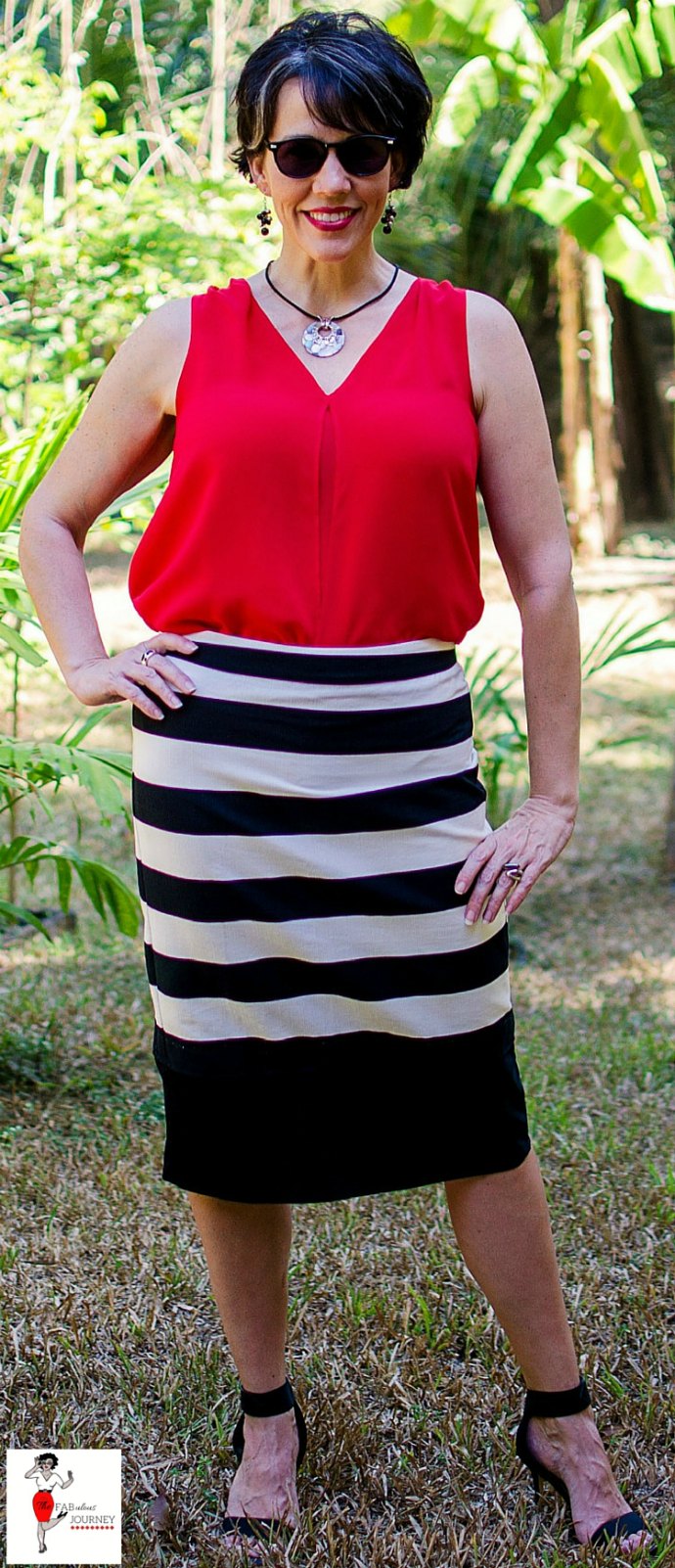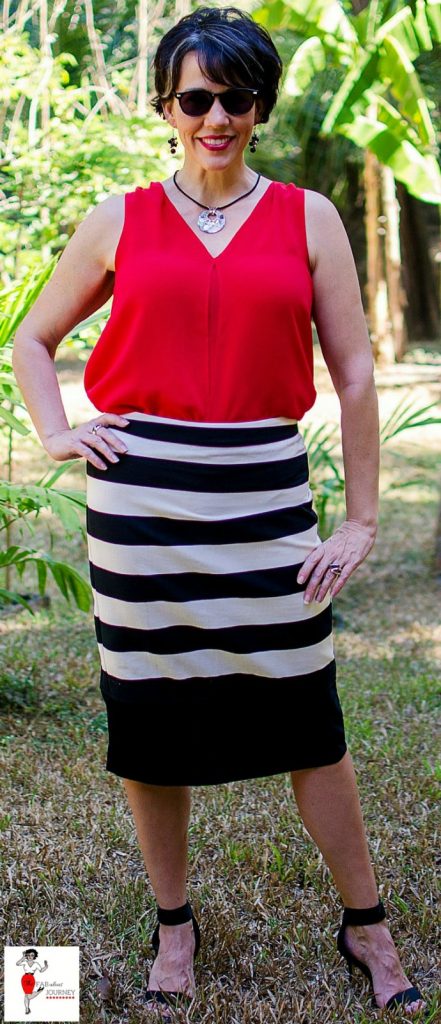 Who are your style icons?
Quite frankly, I am not much of a fan follower. However, if I had to choose one I'd say Princess Diana. She knew who she was and she knew how to use her position to draw attention to the causes she believed in. In the end, our personal "style" should exist for more than getting a second glance. Instead, our style should be the outer reflection of our inner life and priorities.
You can also find Shellie on Instagram.