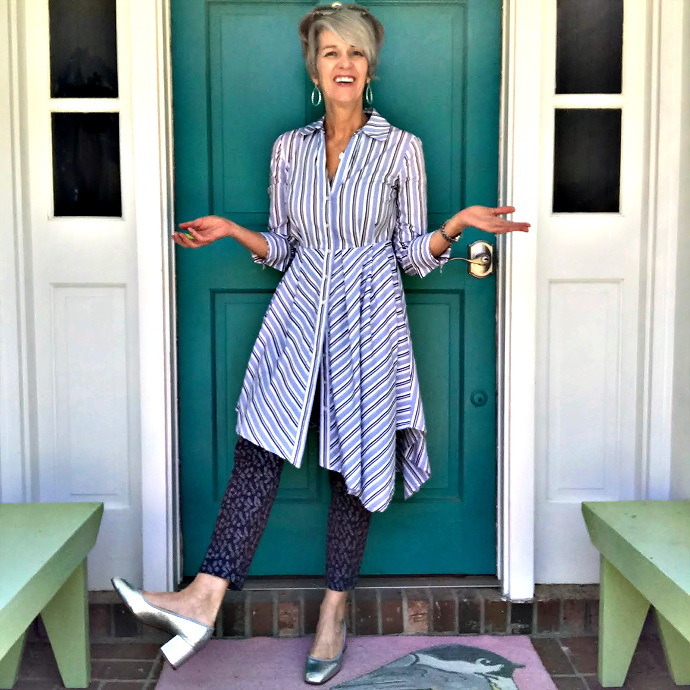 I'm truly delighted to be sharing the Stylish Thoughts of Liz Klebba, an image and colour consulting graduate of my Academy of Professional Image and truly stylish woman who loves helping others discover and express their style with her personal styling business Closet Play Image. Based in Augusta, Georgia, USA you can find her sharing tips on her blog and style on her Instagram.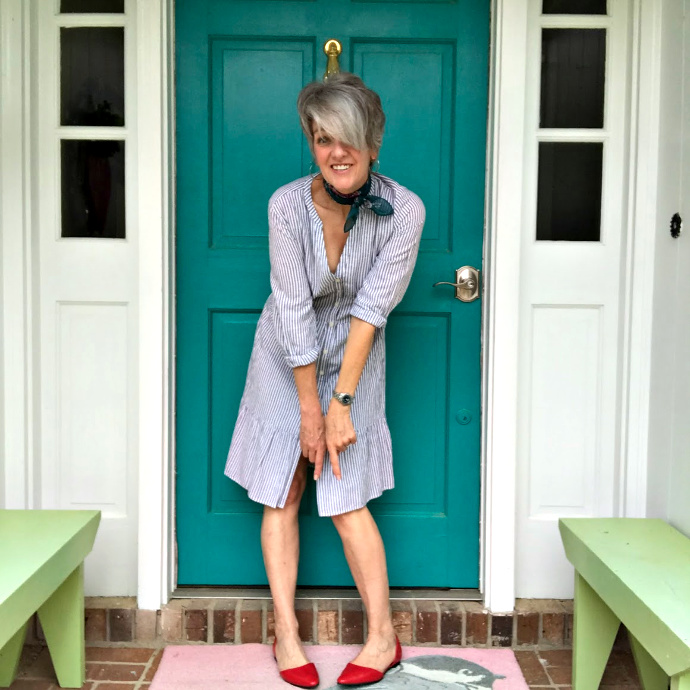 What is the secret to great style?
There are hundreds of potential answers to this one! For me, great style boils down to authenticity and intentionality. When you learn who you are and what matters to you, express all the different (and even conflicting!) pieces of yourself, and choose to own that, style flows.
What is the one thing you would spend a lot of money on?
Just one? Quality leather goods and scarves. With good care they last practically forever and can elevate jeans and a white tee to something fabulous.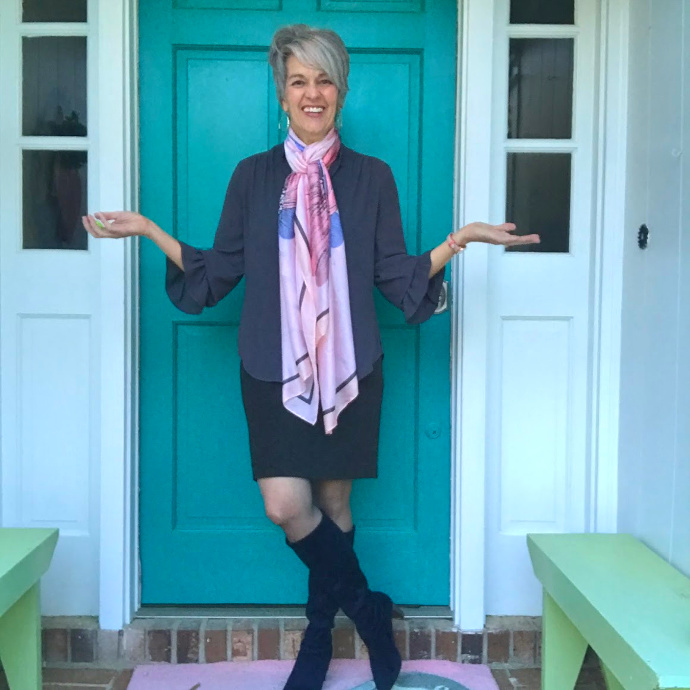 What is the one thing you wouldn't spend a lot of money on?
Fine jewelry. I know that sounds odd, considering my previous comment about lasting forever and preference for quality over quantity, but I'm fickle! I tire easily of jewelry and prefer to buy quality high fashion pieces. I stash them away when I "get bored" and break them out again when the spirit moves me. I have a shoe box with stored pieces that I shop seasonally to refresh my look and keep my pocketbook happy!
What is your current obsession?
White Booties! I bought a pair last fall and have worn them 2 or 3 times weekly since then. They feel fresh and elfin, both of which work for my style. Soon, it will be too hot for anything but sandals, so I am wearing them as much as I can. I'm still not comfortable in booties and a dress, but may just have to push past that to keep wearing them a little longer…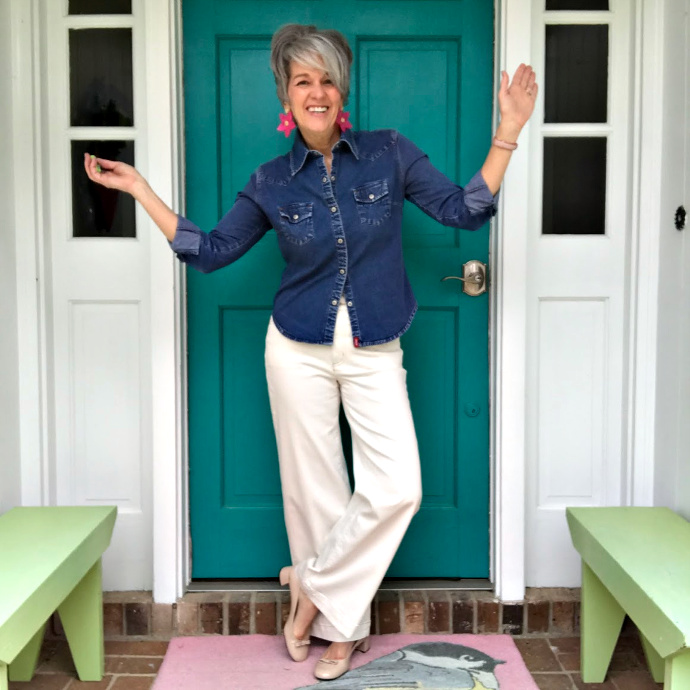 Do you have a signature piece or style?
I'll wear a scarf with almost any outfit. If it's too hot to put one around my neck, I'll tie in around my wrist, on my bag, or through a belt loop! My husband thinks my signature is the swoop-y piece of hair I have in the front… But since it usually surprises people to see me without a scarf, I'd say it's the scarf!
The one piece of advice most women need but don't get?
Fit, fit. fit, fit, FIT! It's all about the fit. Great fit can make a $29 pair of trousers from Target look like a million bucks, and poor fit will ruin a $300 pair. Clothes aren't made for 99.9% of us. They are made for fit models. If an item isn't worth paying to tailor for a custom fit, it's not worth paying for… I'm taking a $12 dress from Old Navy to the tailor this coming week!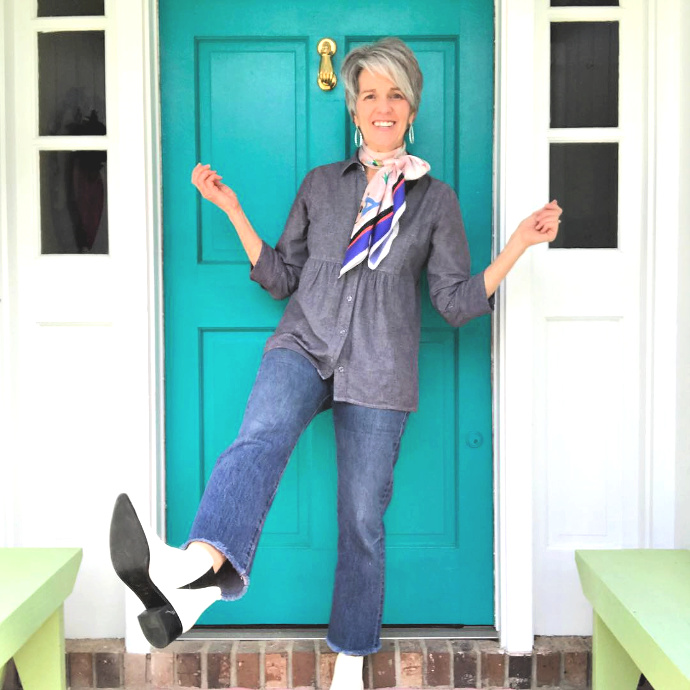 How would you describe your personal style?
Always evolving! I think of my Style Cocktail as Mischievous, Feminine and Modern. This spring, I've been really drawn toward looks that are one-and-done, simple with a touch of soft drama.