Have you seen those snap closing donut bun makers and wonder if they really work?
I decided to give the snap styling donut ones a go (sometimes called "magic bun makers") as so often some of these hair tools don't quite work as well as they do in the ads!
Fortunately, I was pleasantly surprised and have become a convert to the snap closing bun maker.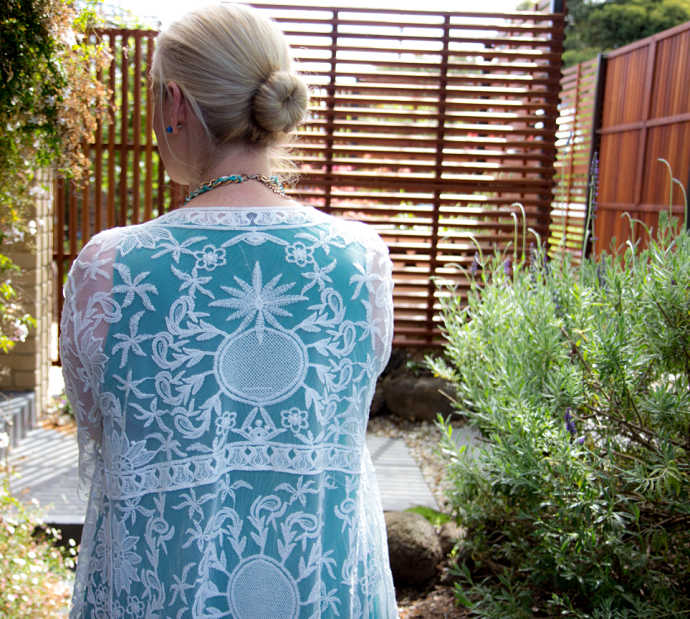 To show you how easy they are to use – I've made a short video demonstration.
How to Use a Snap Closing Donut Bun Maker
1. Put Your Hair in a Ponytail
You can use the bun maker without putting your hair in a ponytail first, but it is easier if you have already got it in a ponytail. The bun maker really holds your hair firmly and I've found that even without a ponytail, the bun stays in all day if I just use it without the ponytail.
2. Put your hair in between the two pieces
You want to put your hair in between the two snap pieces that are joined together, put it at the base of your ponytail.
3. Slide the bun maker down towards the ends of your hair
Grab both ends of the bun maker in each hand and slide the bun maker down towards the ends of your hair – you don't need to go the whole way, as you'll start losing the shorter pieces of hair if you go too far.
4. Roll Up Your Hair
You can now twist the bun maker up to the base of your pony. It's best if you end up with it ending at the top (rather than underneath). The bun maker only snaps one way (it has a slightly rounded edge and it snaps in the direction of that curved edge).
One tip – if you have a very different colour underneath than on top of your hair, be aware which way you roll the hair – if you roll it under, the top colour will be exposed in the bun and your hair will match (particularly if you haven't put your hair in a ponytail first), if you roll upwards, the underneath colour will be the dominant colour of the bun.
5. Snap Your Bun Maker Close
Now snap it closed, holding the two ends and feeding them into each other (otherwise you can end up seeing the ends of the bun maker).
6. Adjust Your Bun
Move your hair around to cover the bun maker so you can't see it (buy a colour that is a close match to your hair and it should be fairly invisible if it's not completely covered.)
Shop for Bun Makers
You can get them off Amazon and Ebay – just search for 'bun maker' and they'll come up. Get one in a colour that is as close to your natural hair colour as possible (they come in a range of about 5 colours).