When I was in my teenage years, getting a tan was seen as a great thing. In fact, the advertising in magazines for tanning products was all about how dark you could tan, rather than protecting your skin from the risk of skin cancers. We would sit outside at lunchtime at school trying to soak up as many rays as we could.
Having that fair Irish skin meant that it doesn't take much for me to burn and that my risk of melanoma is high, which is why it's so lucky that my parents were early adopters of sunscreen (and insisted that I wore it), though sadly it wasn't the broad spectrum sunscreens of today. Still, something had to be better than nothing.
Then at the age of 18 reading a copy of Cosmo magazine I read about how 80% of wrinkles come from damage to the skin by the sun (and in fact, the World Health Organisation says that up to 90% of visible changes to skin attributed to ageing are actually caused by sun exposure).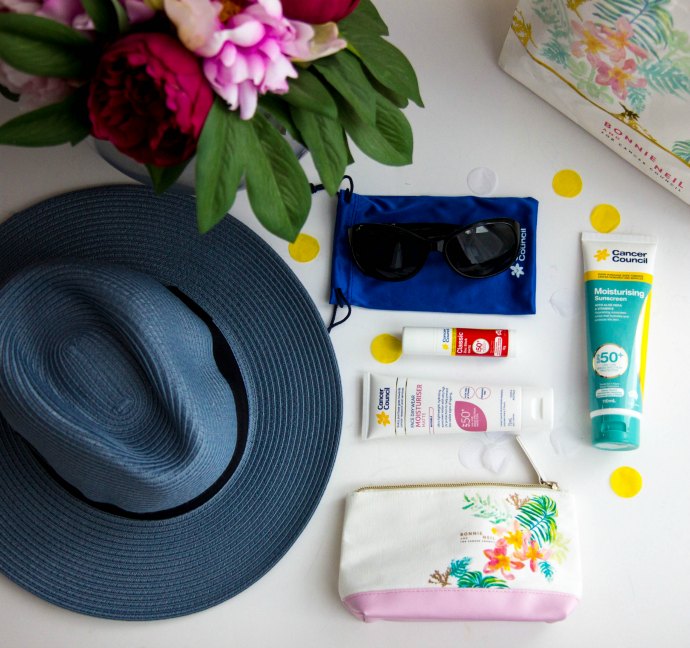 So, from that moment on, I decided that I'd wear sunscreen on my face every day, and in the warmer seasons, on my arms and legs as well, to help slow down that ageing process. And I'm pretty sure that part of the reason I look younger than my age, well that's what I'm told:-D is those many years of wearing sunscreen daily.
Not long after, at age of 26, I had to have a basal cell carcinoma removed from my back, a tiny mole had appeared out of nowhere and was itchy. I was seeing a dermatologist at the time for my acne and asked her to take a look. She cut it out immediately and sent it off to pathology. This small skin cancer had appeared from my childhood sun exposure, those times I got burnt at the swimming pool. This only happened a few times, but on my fair skin, it was enough to cause that kind of damage.
Though not a life-threatening skin cancer, it was enough to make me aware just how getting burnt a few times could have a negative impact on my skin.
For so long, tanning has been seen as the glamorous and attractive version of skin in Australia (go to Asia and it's a different story!), it's seen as healthy and beautiful. Yet, a tan is your skin's way of letting you know that you are damaging it (and tan provides the equivalent protection of about an SPF 2, so pretty much nothing if you think it's actually protecting you). When UVB rays reach your unprotected skin, your DNA is damaged and a tan is the result of this. Research shows that tanning greatly increases your risk of developing skin cancer.
As summer approaches here in Australia, it's a great time to download the Cancer Council's SunSmart App which tells you when sun protection is recommended for your location and shows you the current UV levels.
https://www.youtube.com/watch?v=NAol7064Duw&feature=youtu.be
It's important to understand that UV radiation is not about heat or seeing the sun. You can get burnt when it's cold or cloudy as well as when it's sunny.
How to Protect Your Skin from Sun Damage
Slip onsun protective clothing (long sleeves are great)
Slop on SPF 30 or higher sunscreen – and do it every 2 hours if you're outside (and do it 20 minutes before you need to go outside, I do it when I get out of the shower every morning).
Slap on a broad-brimmed hat – and make sure when you hold the hat up to the light that you can't see pinpricks of light through it, as if you can, the sun will penetrate through those holes and burn you.
Seek shade to provide more protection
Slide on sunglasses too to protect your eyes
Also, don't forget to check the expiry date on your sunscreen as it goes off over time and don't keep sunscreen in a hot car as this too will degrade the ingredients so they can become ineffective (this is something I've learned from experience – not fun!).
You can pick up some great sun smart products at the Cancer Council in your state or shop online for sunglasses and sunscreen to swimwear and hats. I love the Bonnie and Neil range of rash vests too, great for when you're spending time in the water over the summer. I love that all profits from Cancer Council products are directed back into cancer research.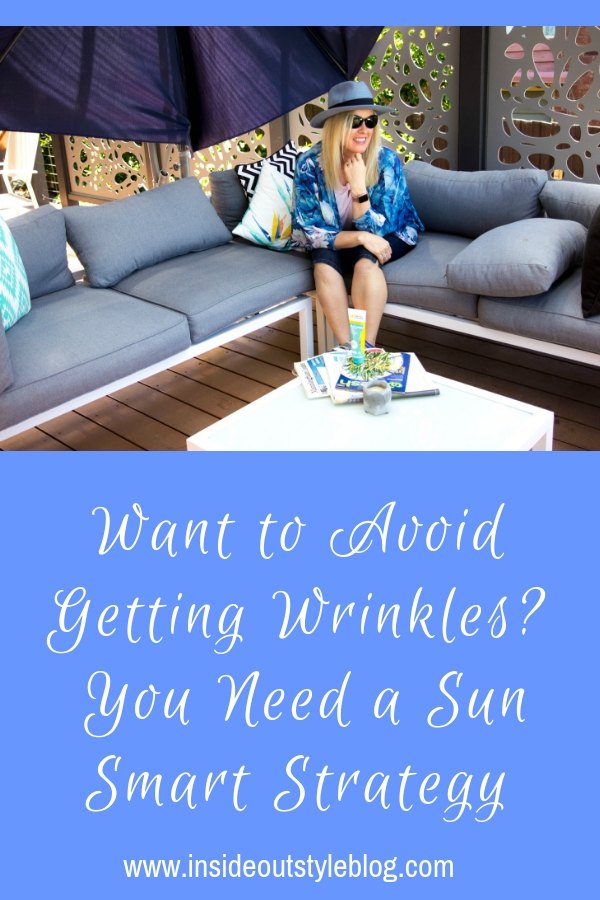 Sunscreen, sunglasses and hat provided by Cancer Council