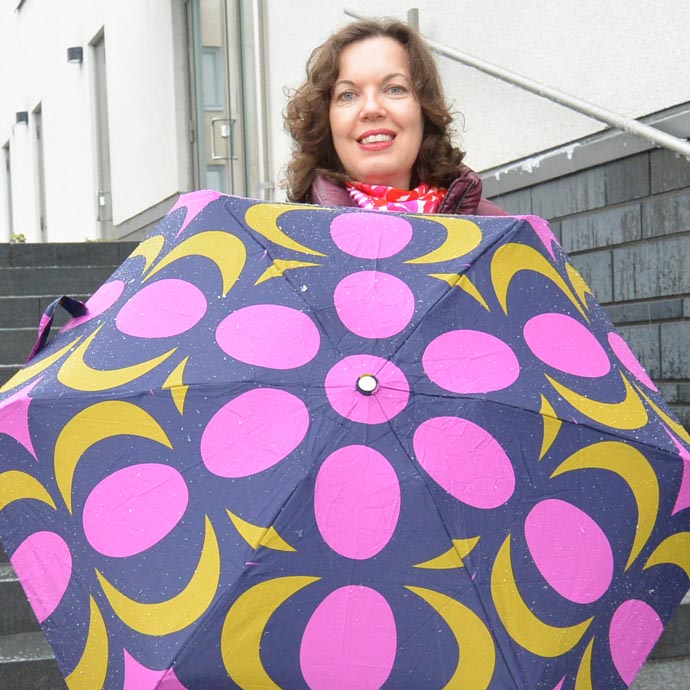 Please welcome Tiina Lehtoranta from Helsinki, Finland, who is sharing her Stylish Thoughts with us! Tiina writes the blog Elegance Revisited.
What is the secret to great style?
Consistency, in the sense that personal style should be an extension .of personality, something that looks natural and authentic.
What is the one thing you would spend a lot of money on?
Well, that's easy: a good winter coat, a luxury handbag and fine jewellery.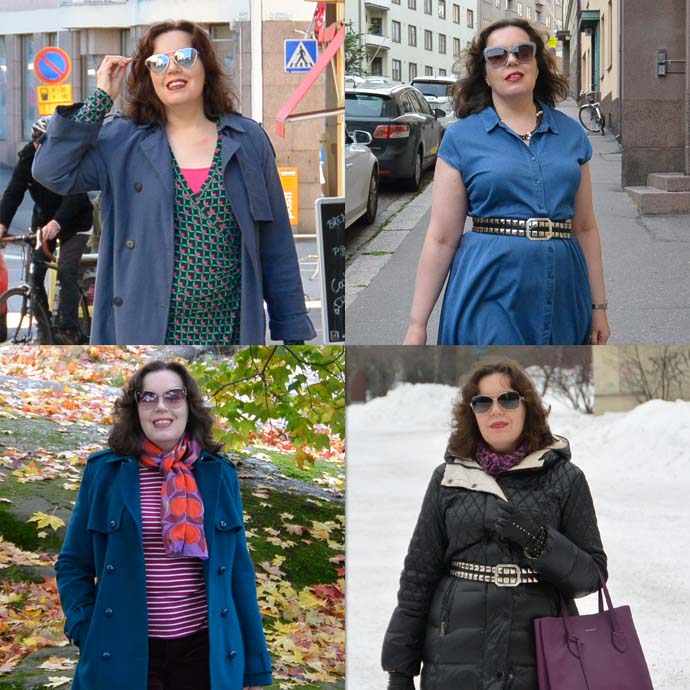 A good winter coat is a no-brainer, really, as I live in a country that has long and hard winters. And I'm not talking about a cute wool coat or fake fur here; I mean a heavy-duty down coat that keeps me warm at -20 Celsius and lasts more than a couple of seasons. It may make me look like a walking blanket, but trust me, at -20C I really couldn't care less.
As for handbags and jewellery, a good, classic bag lasts forever and can (and should) be worn with anything, and I'd rather have one fabulous piece of jewellery than a dozen cheap trinkets.
What is the one thing you wouldn't spend a lot of money on?
Underwear and swimwear. Well, I wouldn't buy cheap underwear, either. But I'm very practical: I buy something that is comfortable, washable and doesn't cost the earth. As for swimwear, well, I can't swim and never sunbathe, so I only need one bathing suit to wear when I want to use a Jacuzzi in a hotel.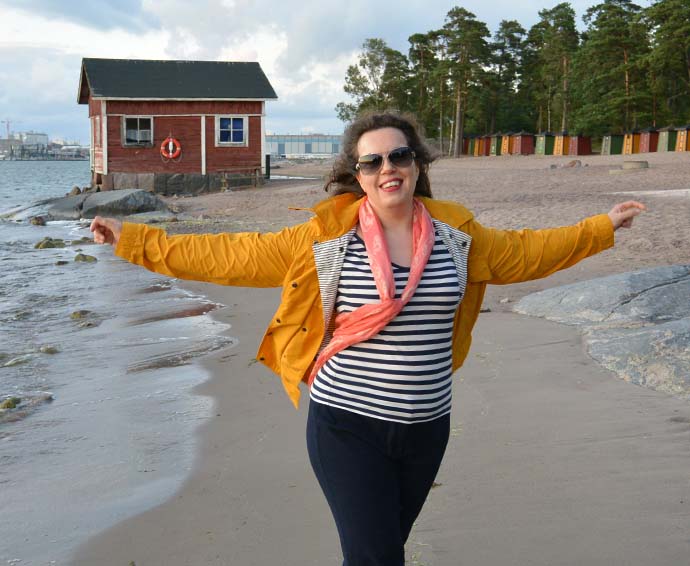 What are your top tips for looking stylish when travelling?
First, don't overthink it; it's just packing, not rocket science. There are 3 things to consider: comfort, climate and colour scheme.
Comfort means packing two pairs of good walking shoes and unfussy clothes that don't need ironing. And it goes without saying that you should consider the climate and weather in your destination. However, it's good to plan for a few surprises, too, so packing a lightweight jacket or a cardigan is always a good idea.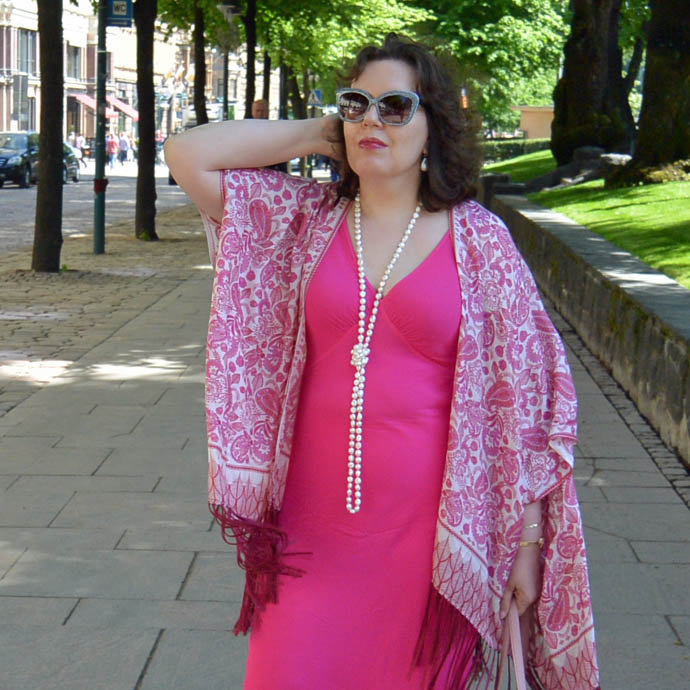 As for the colour scheme, forget boring neutrals (unless you're one of those lucky women who look amazing in beige), just choose any colours you're in the mood for. For example, your colour scheme can be based on your outerwear or your bag. Bags (and shoes) take up a lot of space in the suitcase, so basing the travel wardrobe around one bag is a good idea. Then packing is just a matter of finding seasonally appropriate separates that work with the bag and coat of your choice and can be mixed and matched endlessly. Add some jewellery and one or two scarves and you're good to go.
What's the secret to looking polished?
I wish I knew. My mother always looked polished, not a hair out of place. It was infuriating. I've never looked polished, and probably never will. It's because of my hair: messy natural curls. The best I can hope for is looking cool, as if I couldn't care less that my hair refuses to conform to any style, or that I tend to trip over my own feet or pour coffee over my clothes…
Do you have a signature piece or style?
Well, I seem to be collecting striped t-shirts… And sunglasses, of course. I love wearing sunglasses. But I don't wear them just as decoration; I have pale blue-grey, very sensitive eyes. I need all the sun protection I can get.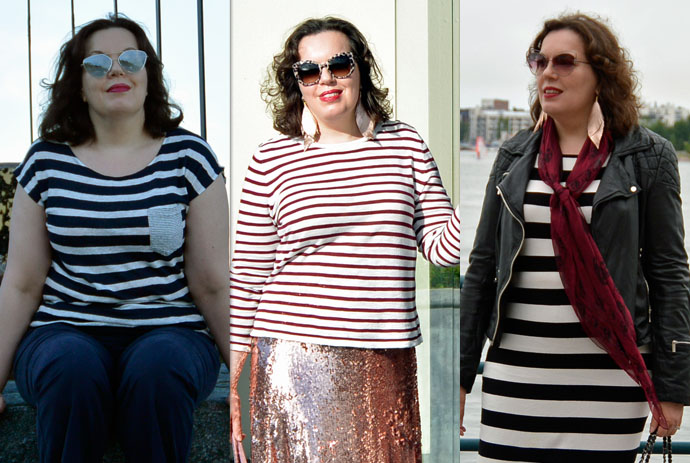 The one piece of advice most women need but don't get?
Life is too short for shoes you can't walk in.
What's your favourite shortcut to style?
Killer accessories worn with basics.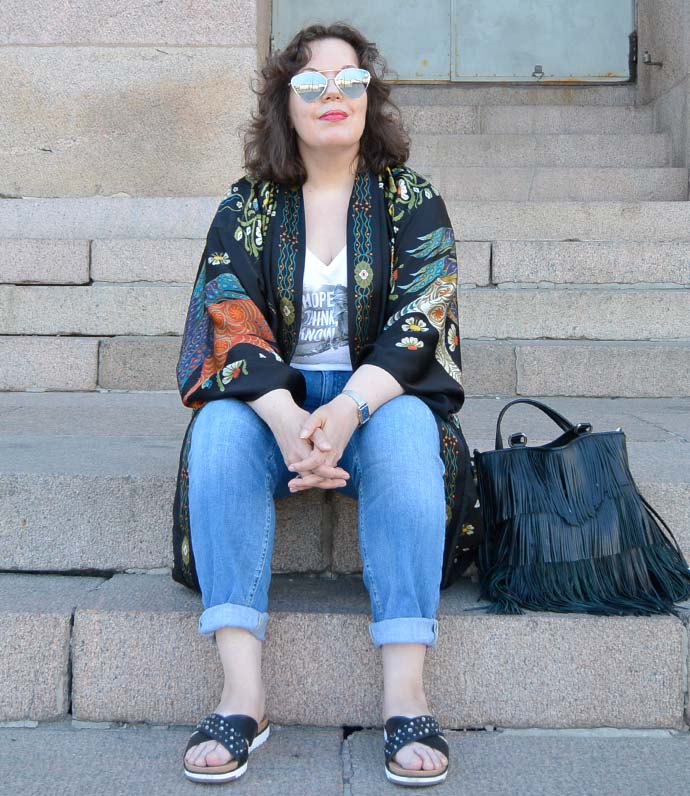 How would you describe your personal style?
"Scandi Cool meets Punk"
My personal style is based on the minimalist Finnish design aesthetics: I like simple, streamlined shapes and high-quality materials. And everything I wear has to be functional and comfortable as well as beautiful. But I like things that are a bit rough around the edges.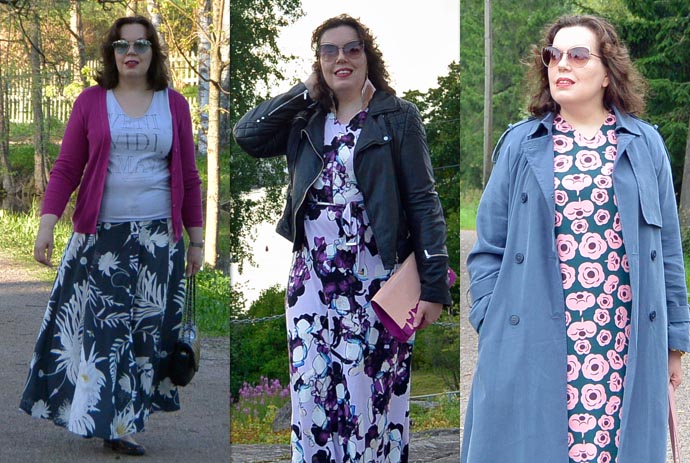 Who are your style icons?
My late mother (I've done a series of posts on her style, actually)
Film Noir heroines
Audrey Hepburn and Coco Chanel (yes, I know, that's such a cliché…)