Whenever I visit London (and I realised on the way over on the plane – in that 24 hours that is such fun in a tin tube – that it's been 16 years since I was last here), I love to visit Liberty of London – just off Regent Street in Central London – as it's the most atmospheric department store you'll ever visit.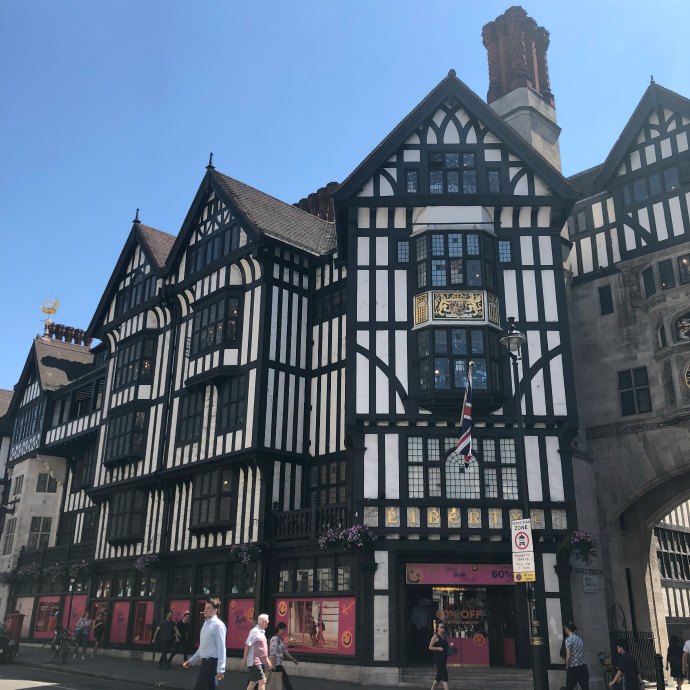 Inside Liberty of London
Housed in a stunning Tudor revival style building (built in 1920s) with so many of its original features still intact, it's a joy to wander around and just soak up the atmosphere.
With its winding staircases and central voids that allow you to look down to the ground floor (and that flood the building with light from its roof lanterns), wood carved panelling surrounds you at every turn.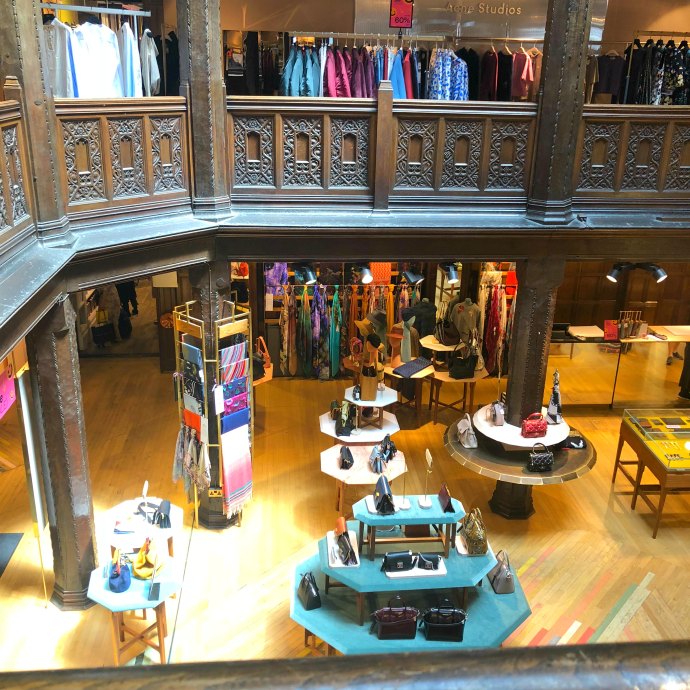 Having spent a couple of hours on the plane journey over from Australia watching the fascinating documentary on Manolo Blahnik – The boy who made shoes for lizards – (you can catch it on Netflix), I was delighted to spend some time in the Liberty Shoe hall seeing his shoes up close.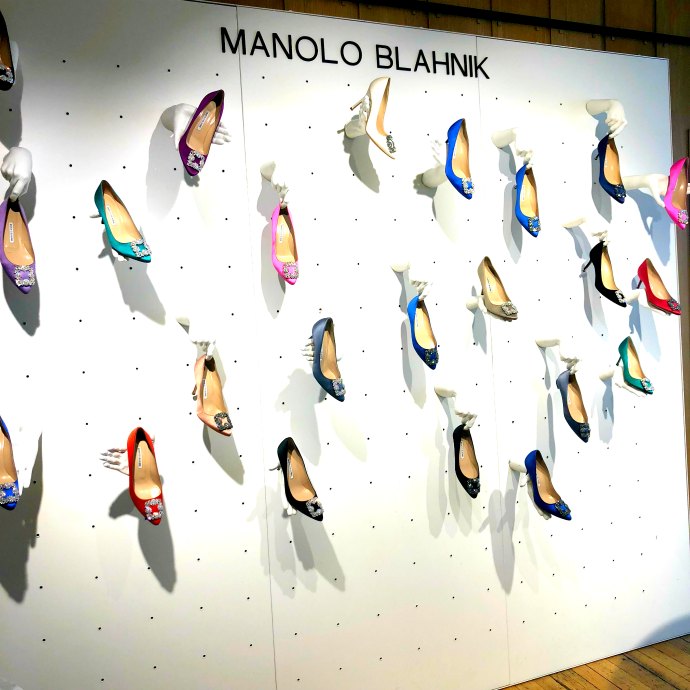 I love gorgeous shoes, particularly interesting ones, with fun features and great design.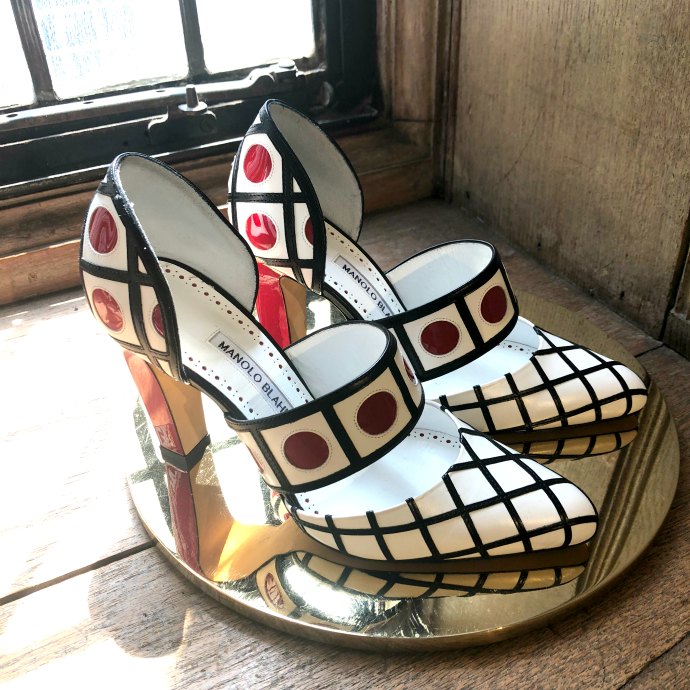 And Liberty's shoe hall did not disappoint, no boring shoes here!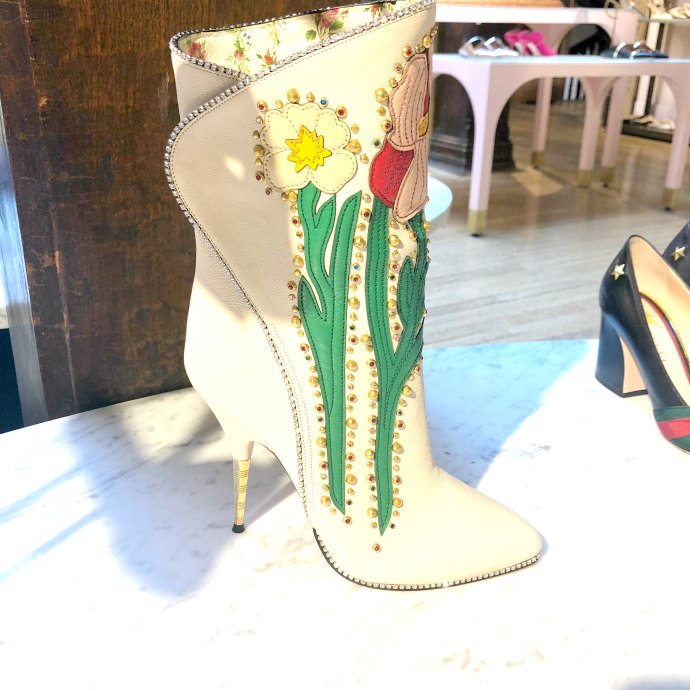 This fun floral Gucci boot caught my eye.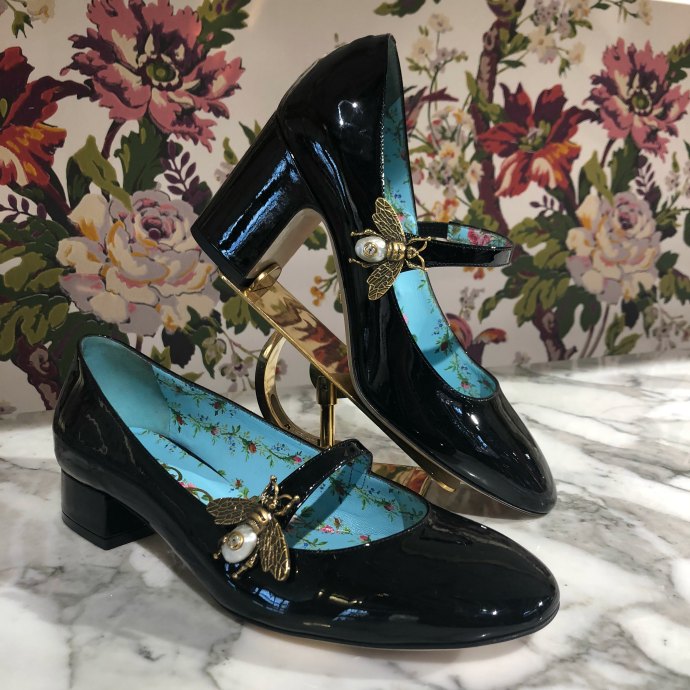 And I just loved the placement of these bee embellished shoes next to the floral wallpaper!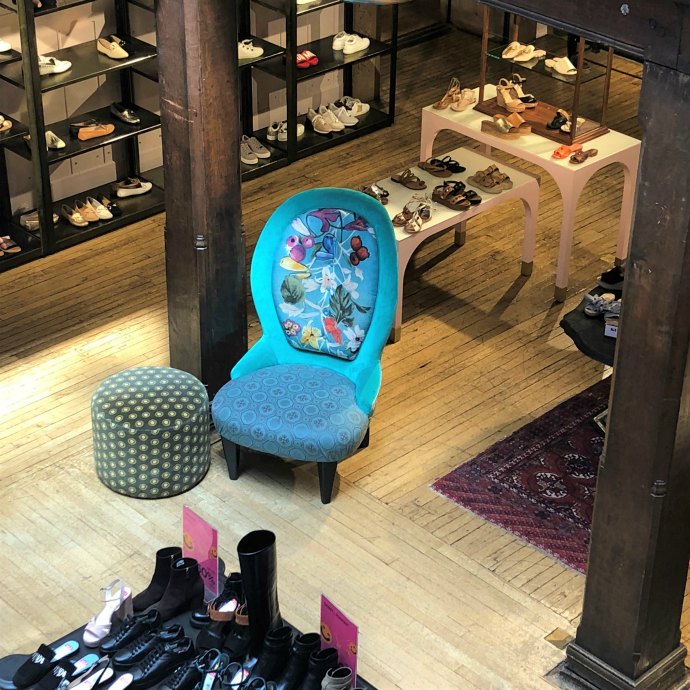 And doesn't this lovely turquoise chair invite you to sit down and try on some shoes!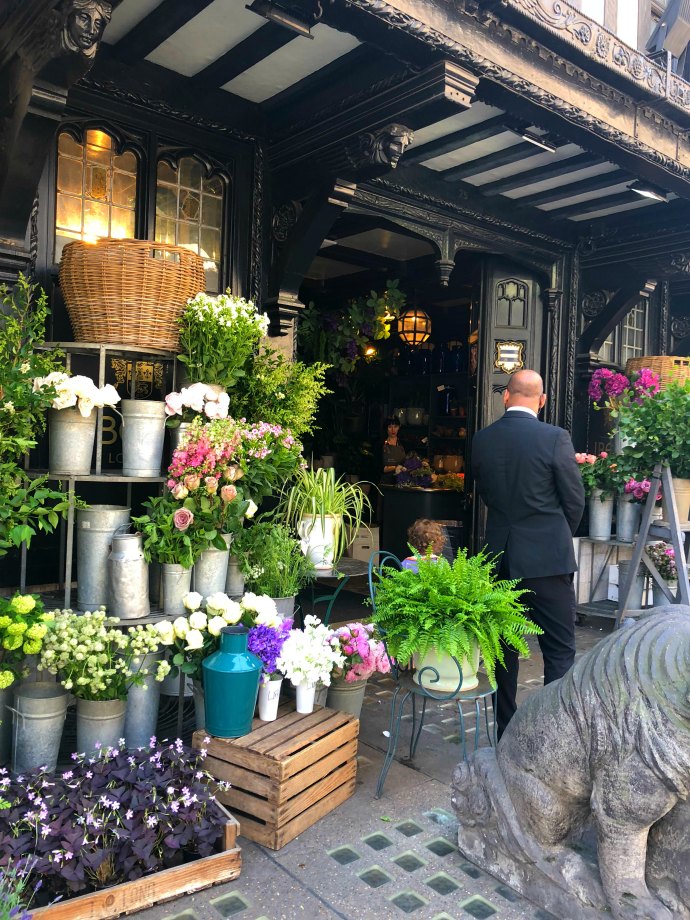 And don't forget to stop and smell the flowers in the divine Liberty florist on your way in or out!
To me, Liberty of London is almost like an art gallery – a place to enjoy the colours and textures of fashion in a beautiful environment.
Tell me – what are your favourite places to shop in London? Do you have favourite stores?