These Old Feet Try Out Baby Foot
As much as I have a largish shoe collection, I actually prefer not to wear shoes at all when I'm home and my feet can get a bit calloused and dry, particularly my heels. Normally I just moisturise with a regular moisturiser, my feet at night and every now and again have a go at the soles and heels with a pumice stone.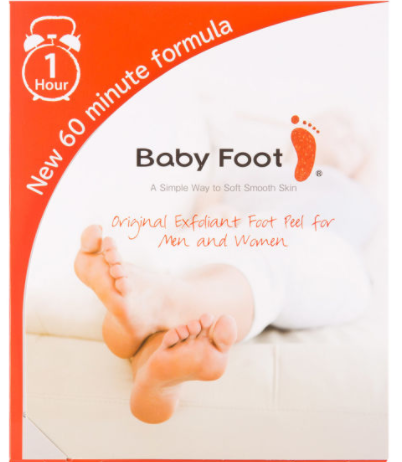 When a box of Baby Foot exfoliant came across my desk, at the prompting of my almost teenage daughter, I decided to give it a go.
Inside the box are two 'socks' that contain a plant-based exfoliant and you just wash your feet, slip on the socks and then put your feet up for an hour to let the goo inside work its magic.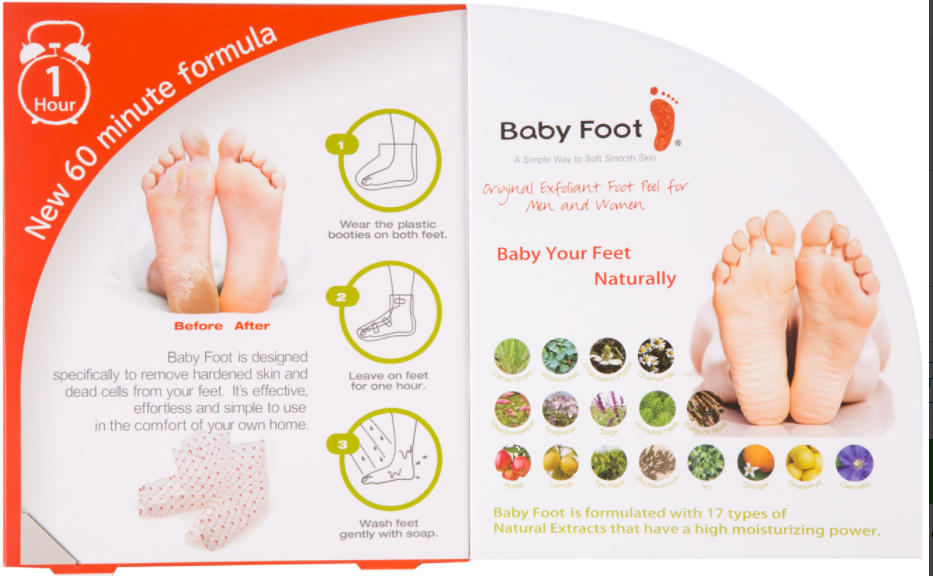 Baby Foot Review
After the hour was up (no I didn't get itching or uncomfortable feet, which is a little warning they have on the box) I went and washed off the formula (let me tell you, walking in the socks is tricky as your feet slip around in them).
What happened next? Well after a few days my feet started peeling, and I mean peeling, everywhere I went in my summer sandals, I left swathes of skin behind (I decided not to photograph this as I didn't want to gross you out!). The peeling process took around 10 days (for me) to completely finish. And because the sock has the goo all over it, it's not just your soles that peel, but also the tops of your feet. Underneath was soft fresh skin and definitely much less dry.
Do my feet look like those belonging to an infant? Well no, they are a whole lot bigger than a babies feet (that would be just weird to have a size 40 foot on a baby), but they do look less cracked and calloused than they did.
Beware, all that lovely soft new skin underneath disappears quickly if you don't start moisturising.
Would I do use it again? Yes definitely, but in winter or spring but not summer when I'm exposing my feet in sandals and open shoes every day (I did get asked by a friend what was 'wrong' with my feet as they were in the heavy peeling phase, I certainly don't want people to think I've got a nasty contagious foot disease!).
Want to try Baby Foot for yourself? You can get it here in Australia and here in the USA.