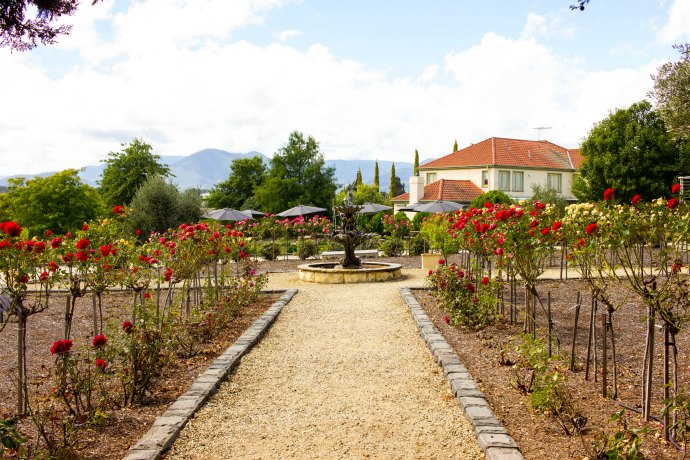 Melbourne is a fabulous place to live. We have a fairly mild climate (no snow) and even thought it's a city of around 4 million people, it' doesn't take long to get out into the country, and I'm talking, the wine country.
There are a few wine regions around Melbourne, Heathcote, Mornington Peninsula and the Yarra Valley.
With beautiful rolling green hills lush with grape vines dotting the landscape, the Yarra Valley was my choice of location to take my husband for his recent birthday lunch.
We love to try smaller wineries and I settled this time on Tokar Estate for a long lunch and tasting as it was a small winery that we'd never experienced before.
Set on a hill away from the main road, Tokar Estate was originally a 'hobby farm' idea that has grown into a fully fledged winery and restaurant and according to Rita Tokar, coming soon a B&B as well.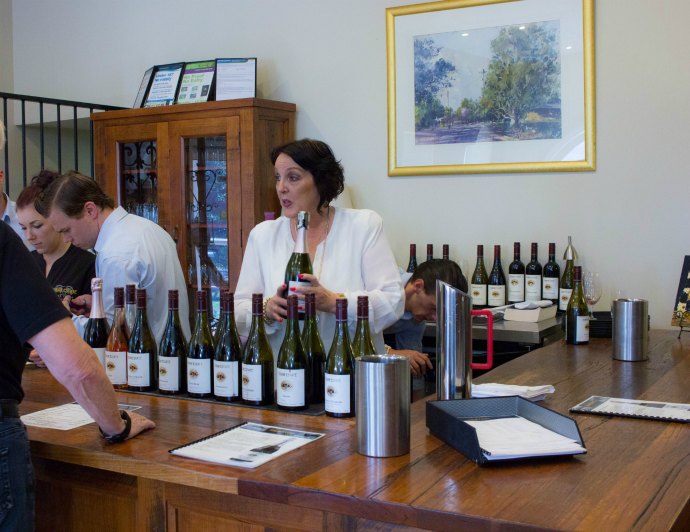 We arrived at lunch and decided to sit outside on the terrace overlooking the winery (honestly, we considered them to be the best seats in the house). After ordering our meals, we went inside and met Rita Tokar in the tasting area, and as we tasted the wines that winemaker Martin Siebert delivers superbly, she told us their story.
Tokar Estate was the first winery in the Yarra Valley to plant Tempranillo vines (a Spanish red wine variety) and they have now created some fabulous wines with these vines.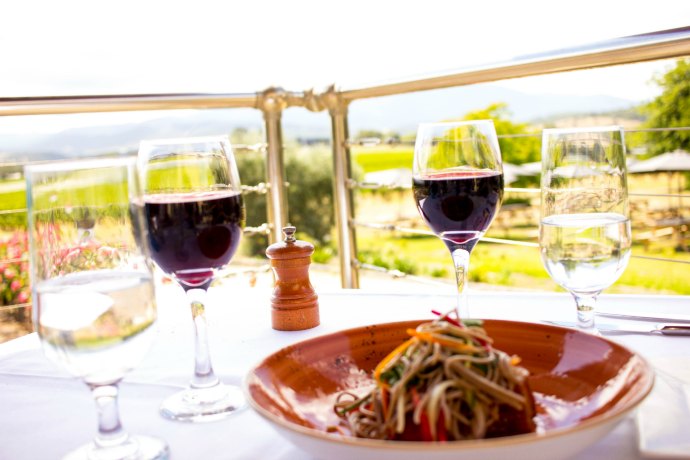 Their wines have now won many medals in wine shows and I really enjoyed tasting them all.
By having our tasting after ordering, we were able to choose the wines we wanted to drink with our meal, and would highly recommend doing this if you venture there.
We ordered a couple of courses for lunch. The food was delicious and our wine choices (I had the Shiraz, my husband the Tempranillo) went well with our choices.
On a weekend, a two course lunch is around $60 which includes a glass of wine from their wine list (of your choice), 3 courses for around $75.
If you're looking for somewhere to have a relaxed and tasty lunch in the Yarra Valley, I'd highly recommend a trip to Tokar Estate.
Tokar Estate: 6 Maddens Lane, Coldstream, VIC, 3770, Australia
The cellar door (from 10.30am) and restaurant is open 7 days a week for lunch and also Saturday evenings for dinner.