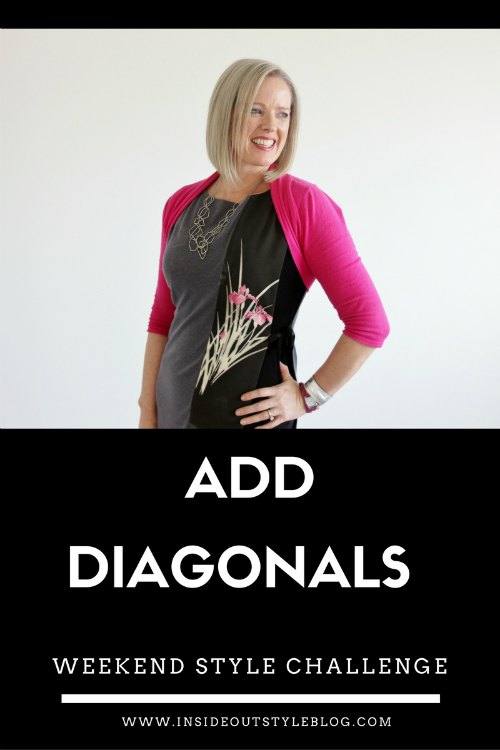 Diagonals are action lines – they create movement, and interest. They move your eye from one point to another (as I discussed here).
This weekend, your challenge is to find some diagonals and use them in an outfit.
There are lots of different places you'll find diagonals, from necklines (V) to collars, as well as finding them in some other garments such as waterfall cardigans.
Notice how they move the eye around your body. See if they are upwards or downwards diagonals (move left to right or right to left when you are looking at the garment, the mirror will lie to you!).
You can even find them in patterns too!
If you're having fun and getting some great inspiration doing these simple weekend style challenges – why not join my Evolve Your Style 31-day style challenge – it's been described as life-changing! Find out more here now.
Share your diagonally inspired outfits on the Style Lounge (Facebook) and Instagram (#insideoutstyle #weekendstylechallenge @insideoutstyle).