Most of us wear 20% of our clothes 80% of the time (the old pareto principle). This weekend's style challenge is aimed at getting you to wear more than that 20%. To help you get more value from the garments lurking in your wardrobe.
In keeping with my post on the one question you need to ask before you throw that garment out (watch the video here and discover exactly why this question is so powerful and important), this weekend's style challenge is to find something that's lurking in your wardrobe, that you haven't yet thrown out, but you're not wearing regularly (or haven't worn in absolutely ages).

Wear it again
Notice how you feel in it.
Notice if it's still a good representation of your style recipe (or how you create your style recipe friendly outfits).
Notice if you want to wear it again and again… or if you just don't feel so comfortable or great in it.
Have a play with this garment (or garments) and see if you can style it differently from how you've worn it in the past.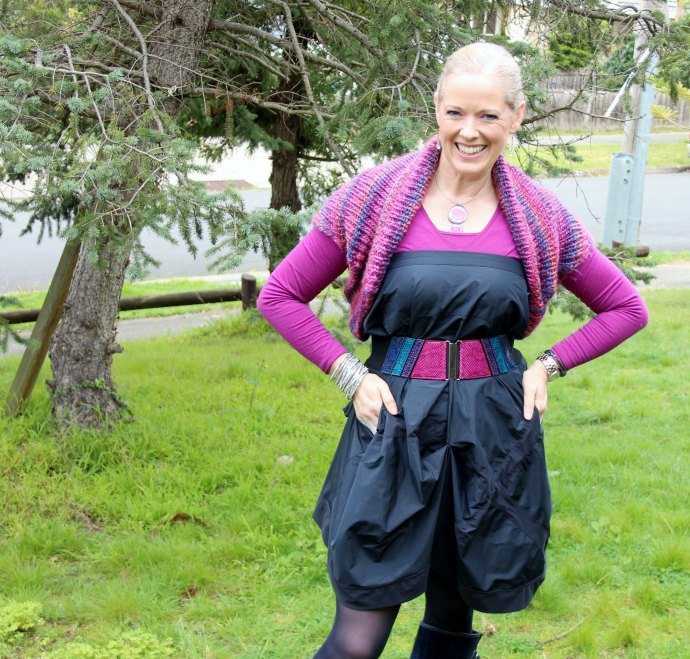 Here I've turned an old skirt into a dress. I used to wear a lot of longer skirts, but haven't been wearing them over the past few years, though they remain in my wardrobe. So I thought I'd try and style it differently, wear it as a dress with a belt to bring in the volume.
Share your style on my Inside Out Style Lounge group or on your Instagram (tagging me @insideoutstyleblog #insideoutstyle #weekendstylechallenge).
I can't wait to see your style.