This weekend, your challenge is to style a scarf two ways.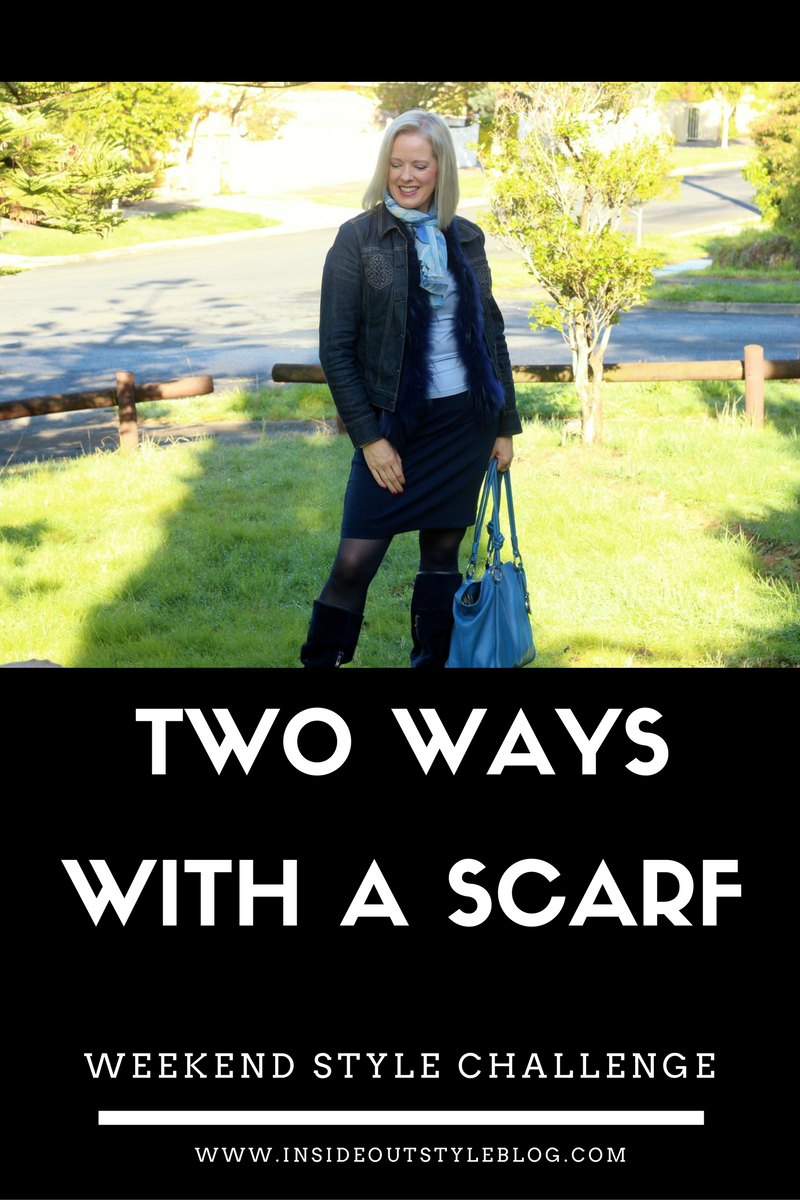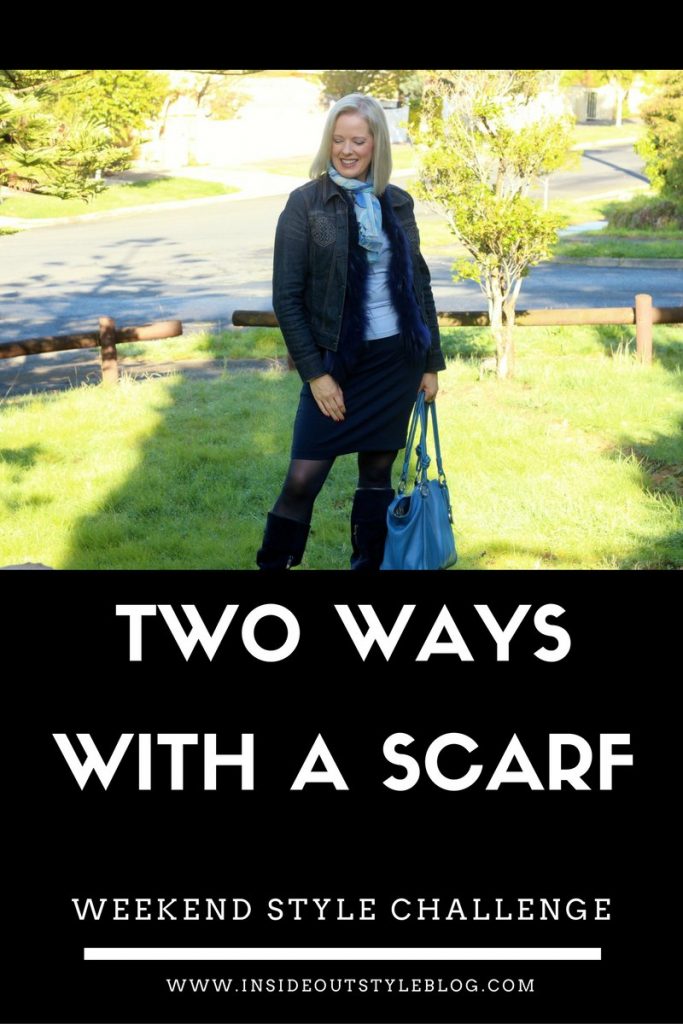 Scarves are a great accessory that can be worn in multiple ways. You can wear them around your neck, your head, your waist, your wrist, your handbag, as garments or as an accessory.
In fact I shared some scarf tying video and post inspiration here to help you find new ways of tying your scarves. Plus I showed you how to turn your scarf into a vest so you can wear it in even more ways!
Scarves can be used to:
Add colour and interest to your outfit
Create focal points.
Make a less than flattering colour less influential.
As the basis for your outfit's colour scheme
Add warmth
This list could go on and on (and I'd love to know how and why you wear scarves too!).
So go and fosick through your scarf collection, take some inspiration from the posts I've done on scarves and wearing them, altering them, using them in different ways here.
Then take a couple of quick snaps and share on your Instagram (tag me @insideoutstyleblog) with #Insideoutstyle #weekendstylechallenge or on my new Style Lounge Facebook group which you can join here.
I can't wait to see your scarf style!