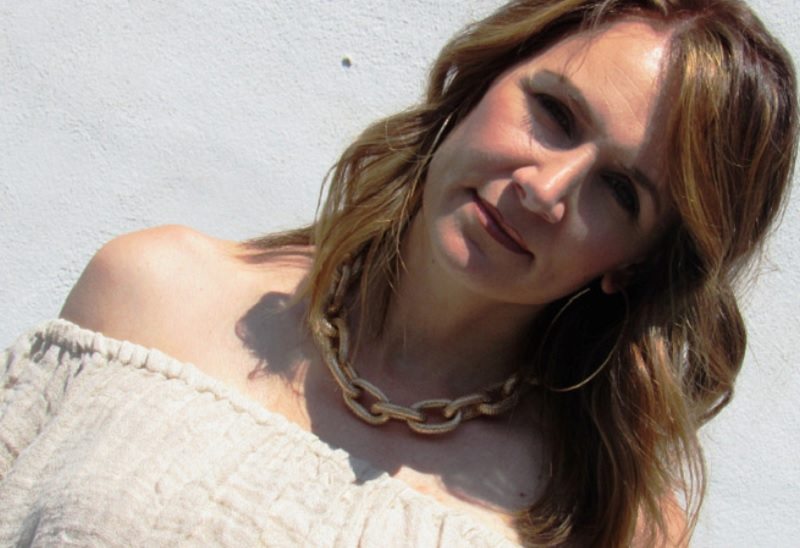 Today I'm happy to be introducing blogger Jena Propato of OneLargePlain as she shares her Stylish Thoughts.
What is the one thing you would spend a lot of money on?
Generally, my blog is for the mature woman who is possibly a mom, in her 30's and 40's, yet still wants to look stylish. I like to show the trendiest items without spending too much money. Almost every item I show is under $100. However, there is one item that I personally like to spend money on – and that is handbags. I don't mind spending a lot on a designer bag that will carry me through a few seasons or even a few years. In addition, I keep my two daughters in mind, because I hope to pass these designer classic handbags on to them some day. Therefore, spending money on a good bag is never a waste of money (as long as it's not too trendy, and then even so, you can wear it for awhile then resell on the many websites out there ie Trendlee).
What is the one thing you wouldn't spend a lot of money on?
I mentioned earlier, that I hate to spend money on trendy items! Because they are just that – a fad that will pass very quickly!!!! BUT I especially hate to spend money on white tshirts! Don't get me wrong, I'm a firm believer that everyone's wardrobe should have at least five different white tees, because they are so darn versatile! However, they never last, for various reasons (like toddlers, for one!!). I feel like I go through white tees like potato chips! In addition, everyone from Banana Republic to Alexander Wang is selling white tees. So find somewhere in the middle, and buy a few. I repeat – DO NOT spend a lot of money on white tees!!!! (but definitely go buy at least five!)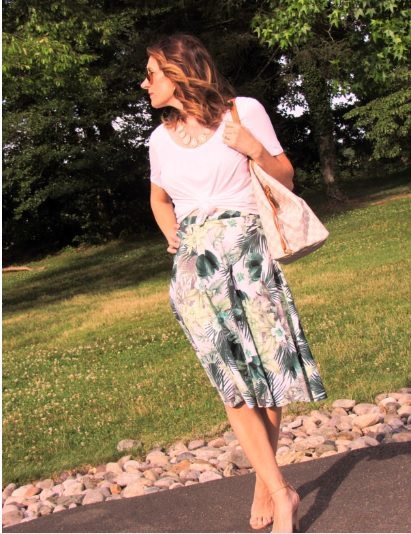 Who inspires you?
The one person who influences my style is Olivia Palermo. I just love her unassuming, sophisticated, unique perspective on fashion. Even though she's much younger than me, her looks transcend age. They are timeless. (However, she does seem to have an unlimited budget and she's stick thin!)
Do you have a signature piece or style?
I will always love a classic, high heel, pointed toe pump. I cannot ever get enough in any color. I think every woman should own at least two pairs – black and nude, in as high a heel height as you can manage. They add length to any outfit and they go with almost everything (even overalls, in my opinion)!!!

What's your secret to making yourself stand out?
I've always pushed the envelope a little bit. If I see most people wearing skinny jeans, then I'm going to look for a way to wear them a little bit differently – like wearing them slightly ripped at first. And then if everyone is ripping them, I'm going to change my "ripping" up a bit. Like I'll wear them shredded OR I'll start wearing ripped boyfriend jeans. I like to be a little bit unexpected. That's just one example. Basically I'll take a trend and try to change it up from what everyone else is doing. At my age people don't expect me to be wearing all the latest trends. But, I find a way to make it work for women my age – from wearing overalls to crop tops! That is my philosophy with my blog. I'm showing women in their late 30s and 40s that they don't have to be frumpy and they can STILL be just as trendy as they once were. And I guess that, in itself, makes me stand out.
What's the best piece of style wisdom you've ever received?
This advice is from my grandmother and mother – To look good is to feel good.
That's so true! And that's basically how I live my life.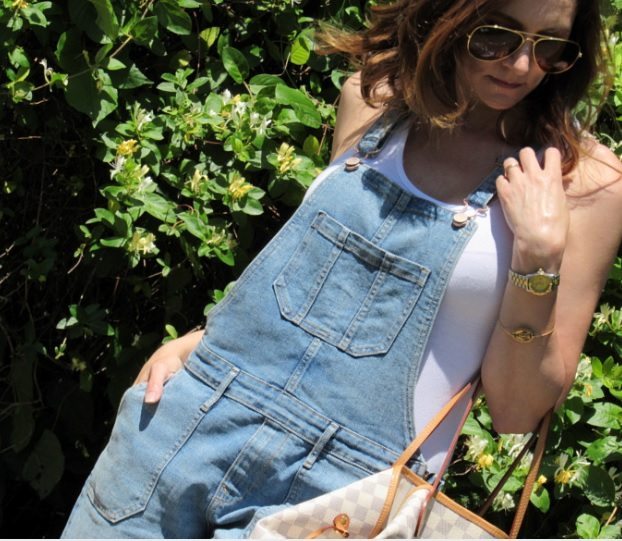 What is your favourite current trend?
Ahhh, there are so many! But obviously, I'm loving the off the shoulder and cold shoulder looks on EVERYTHING!!!! I can't get enough, especially, of the flowy, ruffled looks from brands like Storets. And I do love the crop tops. When they're done right, with a little bit of belly showing, they're perfection!
What's the worst current trend?
I hate, hate, hate those platform flat oxfords they're showing! They are not flattering for ANYONE!!!!
How would you describe your personal style?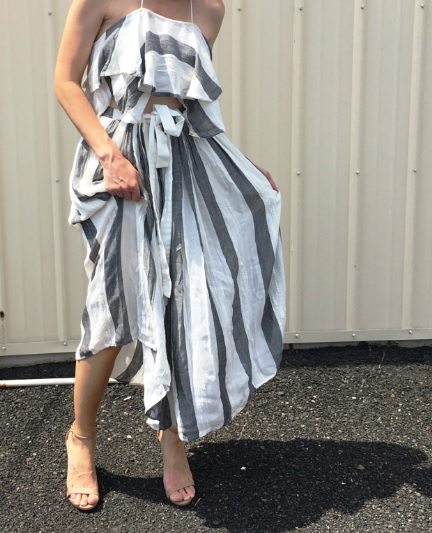 It has evolved from when I was a working girl to being a stay at home mom. I would say I used to always try to be sophisticated and classic, with a trendy item thrown in. However, these days, I'm more current. My style is casual and relevant, with a little edge and a little urbanity. I gravitate towards bright and pretty things (think pom poms and tassels this season), but I do have that edgy side (love my Adidas!).