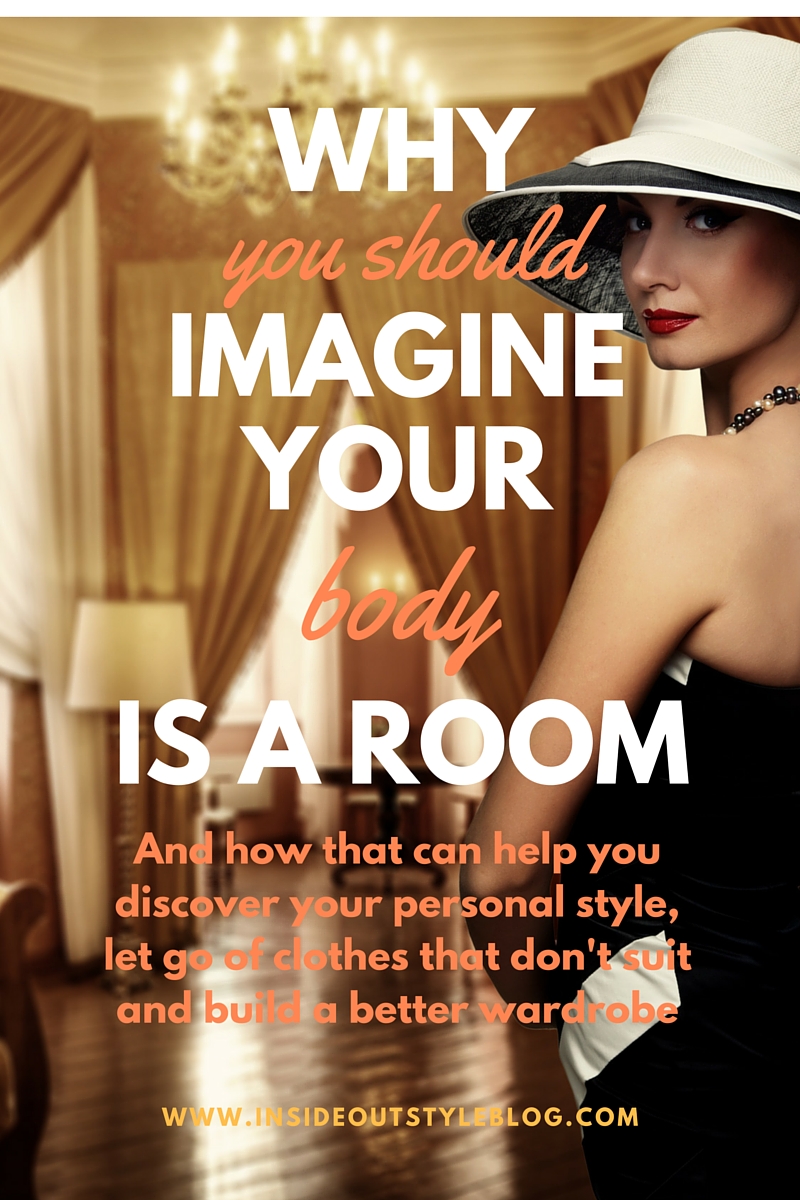 And how that can help you discover your personal style, let go of clothes that don't suit and build a better wardrobe
This morning I was having a conversation with one of my lovely image consultant (personal stylist) graduates and she mentioned that she has great difficulty throwing out clothes and makeup that don't work, but no issue if it's something else around the house that she feels isn't right or is passed its need in her life.
It made me think about the reasons why (because I know there is a psychological reason for everything we do) and I'm sure there is something to do with us wearing the clothes and makeup on our bodies.
They are the things that are closest to our skin, that cover us, that project our identity to the outside world.
Therefore, they may feel more like a 'part of us' than any other thing we own or use.
They lie close to our skin and often close to our hearts. They hold memories of times and people, occasions and places.
Yet, we also hold onto clothes we've never worn because we think we should "be able to make them work".
Why You Should Imagine Your Body is a Room
Now, imagine your body as a room. This room may have a slightly odd shape. It might be a small room or a large room, or just medium sized.
Say you went shopping to purchase a couch and you got it home and realised that it was way too big for the room. The scale was off. What would you do? Well you'd return it straight away. "It's not right for my room" you'd say.
But when you buy a piece of clothing that's too large or long, that swamps your frame, you keep thinking that it's you that is wrong, not the garment.
Now imagine your room with it's interesting shape needs some decorating. You'd figure what to put there, you'd work around the existing shape. You'd take some measurements and try and figure out what will work in the space before you even make a purchase. You wouldn't spend your time blaming the room for being wrong, fat or stupid. You'd just work with what you have.
So why not dress your body this way. No blame on your body for the shape. Instead think about how to highlight its best features. How to enhance the best view possible. How to make your furniture (clothes) and knick knacks (accessories) work in harmony with the space and the decor.
What Kind of Room are You?
You may be a small room (petite) or a larger room (plus or tall). If you're a small room, you just can't fit as much decor into it. If you're a larger room you can have more focal points and interest.
You may have boobs, a bum, thighs, a tummy…. all these features can be enhanced and flattered. They are part of you. They are your features. Love them and learn to live with them.
So if your clothes don't fit right you can renovate (alter) them to fit, or you can get rid of them.
If your clothes are dated and old and tired, like an old sofa with springs that have become uncomfortable, you'd replace it with a new sofa.
Remember you will still have the memory when you let go of the thing (I still remember that first gold velour sofa that I bought when I moved out of home 25 years ago). So you can let go of the clothes and retain the memory of the time, the people, the places you wore them.
How to Decorate Your Room
When you think about decorating your interior space you may love a more minimalist style (like Scandi) or more opulent look (like Traditional). You may prefer a country cottage feel or a modern industrial vibe. How you decorate your house can give you clues as to how to adorn your body and your clothing style.
Your body is a room. You can decide what sort of room, how to decorate and enhance it. Discover more about your shape and how to flatter it with my body shape calculator quiz and downloadable body shape bible.
Which room is your body and how would you love to decorate it?
And if you're not sure about your style, taking part in a style challenge like Evolve Your Style can help you see what is and isn't working now for your room!