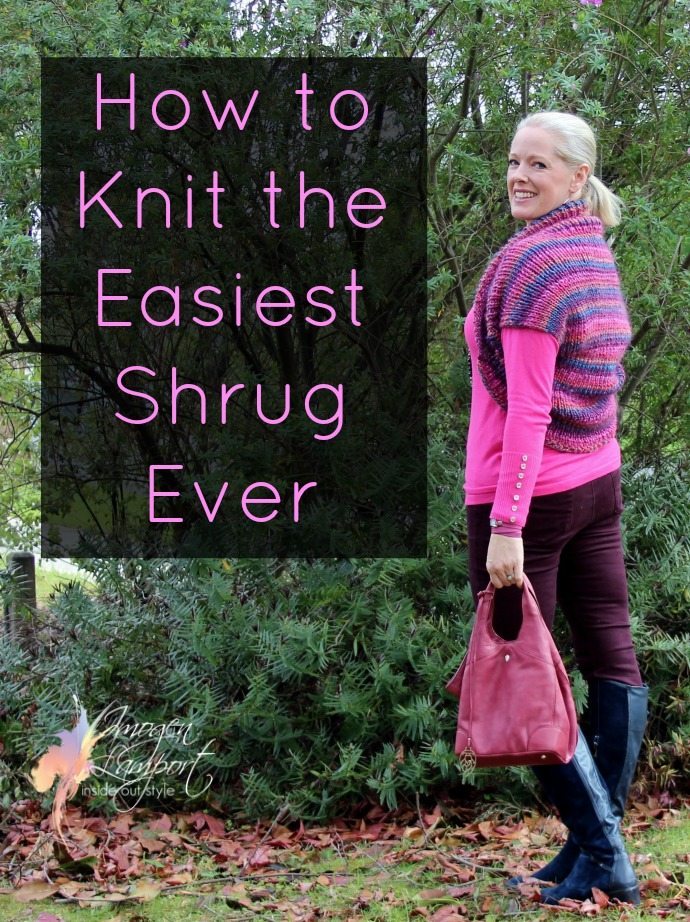 This has got to be the easiest garment to knit – seriously! Hand knits are right on trend this year and you can pay a fortune buying them, or a few days knitting one like this (I like to knit while watching TV, but nothing complicated so that I can just knit without looking which is why this shrug pattern really appealed to me!).
Knitting Pattern For the Easiest Shrug Ever
This is what I used:
4 balls 100gr (meterage per ball 98m) Moda Vera Fitzroy (from Spotlight Stores) – or any wool of your choice – it's about the size of the rectangle not the wool you choose
1 pair needles 6.5mm (US 10 1/2) – your choice of needle may vary as it depends on the thickness of the wool you choose.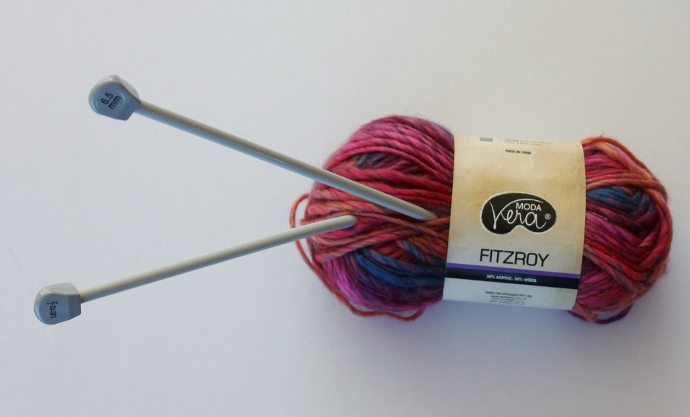 Cast on the number of stitches you need to create a 60cm or 70cm width (I used 98 stitches) to knit in the stitch of your choice.
Just knit yourself a rectangle (I used a rib stitch of 1 plain 1 pearl because I wanted the extra stretch and extra shaping you get in a rib) that measures around 60cm/70cm x 85cm in whatever wool on whatever gauge of needles you like.
To figure out how many stitches you need – knit a square (most wools will give you instructions of how many stitches per 10cm x 10cm square) and then work out how many stitches you need to make your 60cm (small) or 70cm (medium) width.
Then knit away until you reach 85cm in length then cast off.
Fold in half.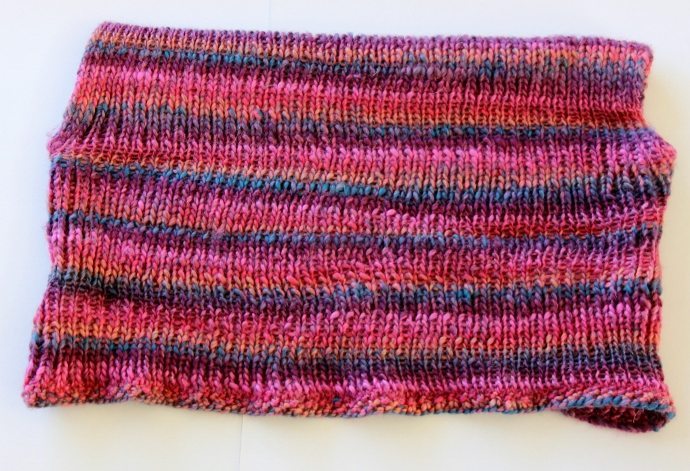 Sew the sides (try and make your sewing more invisible as the collar will roll back and you can see the inside of the seams).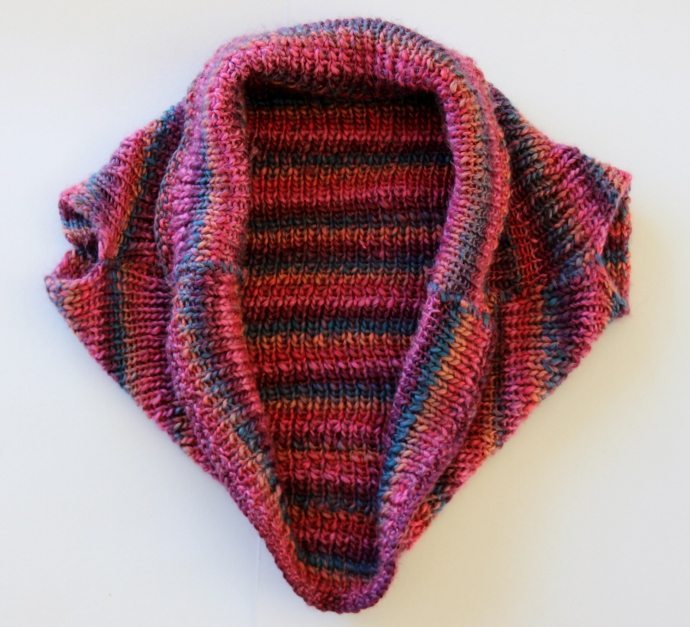 Then fold it in half and sew two sides together, around 2/3 of each side, leaving a gap for your arm to come through.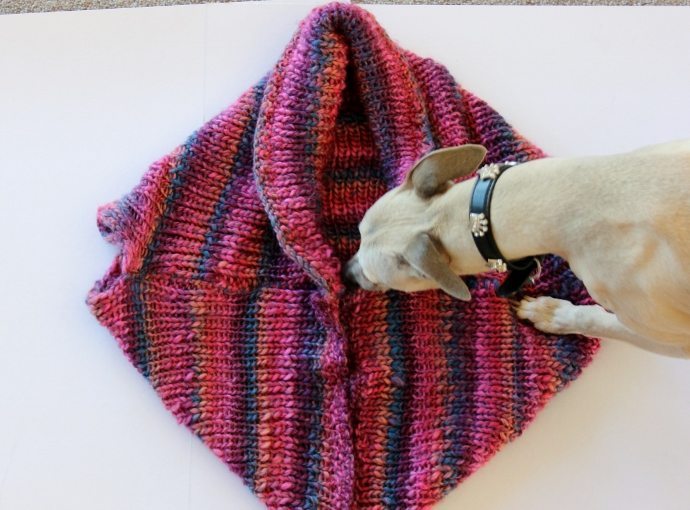 Then wear it with pride! You can see that Cleo wanted to get into it too as it's so cosy and warm.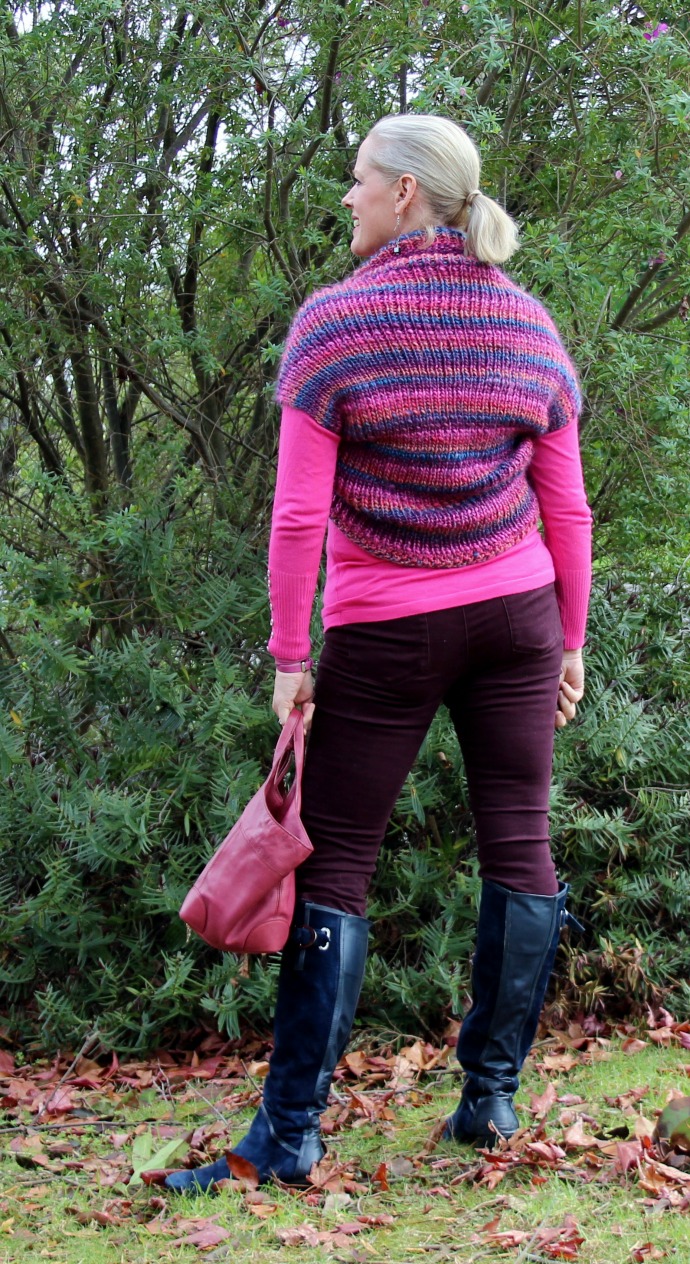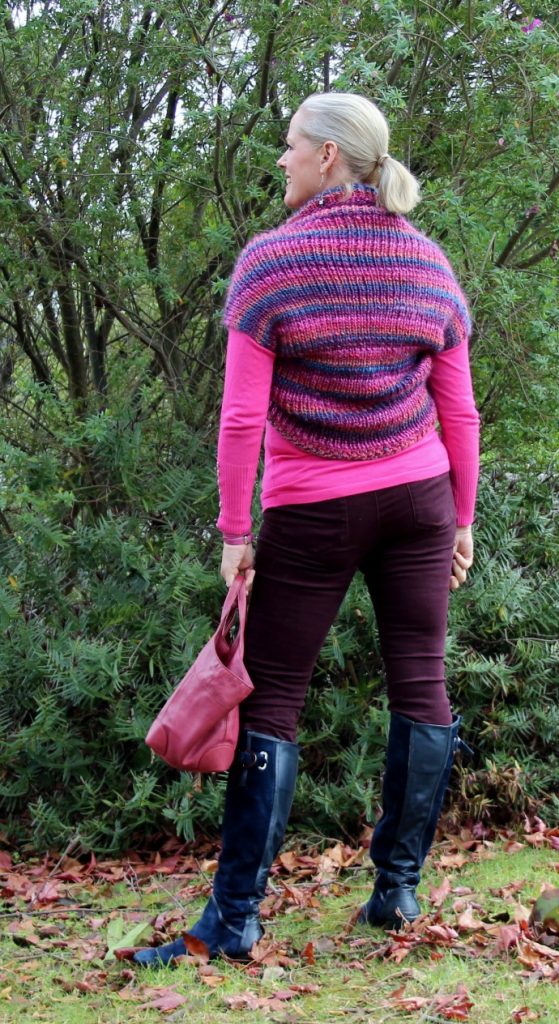 Yes it really is that easy. It's a rectangle of knitting.