One of my fondest memories of my late teen years was watching the Saturday afternoon musical movie that would play on the TV. All those fabulous old films from the 1940s with Fred Astaire, Ginger Rogers and Gene Kelly. I loved watching the dancing, the gorgeous costumes (those dresses … divine) and it spawned my love of tap dancing (which I then took up as a hobby at age 27).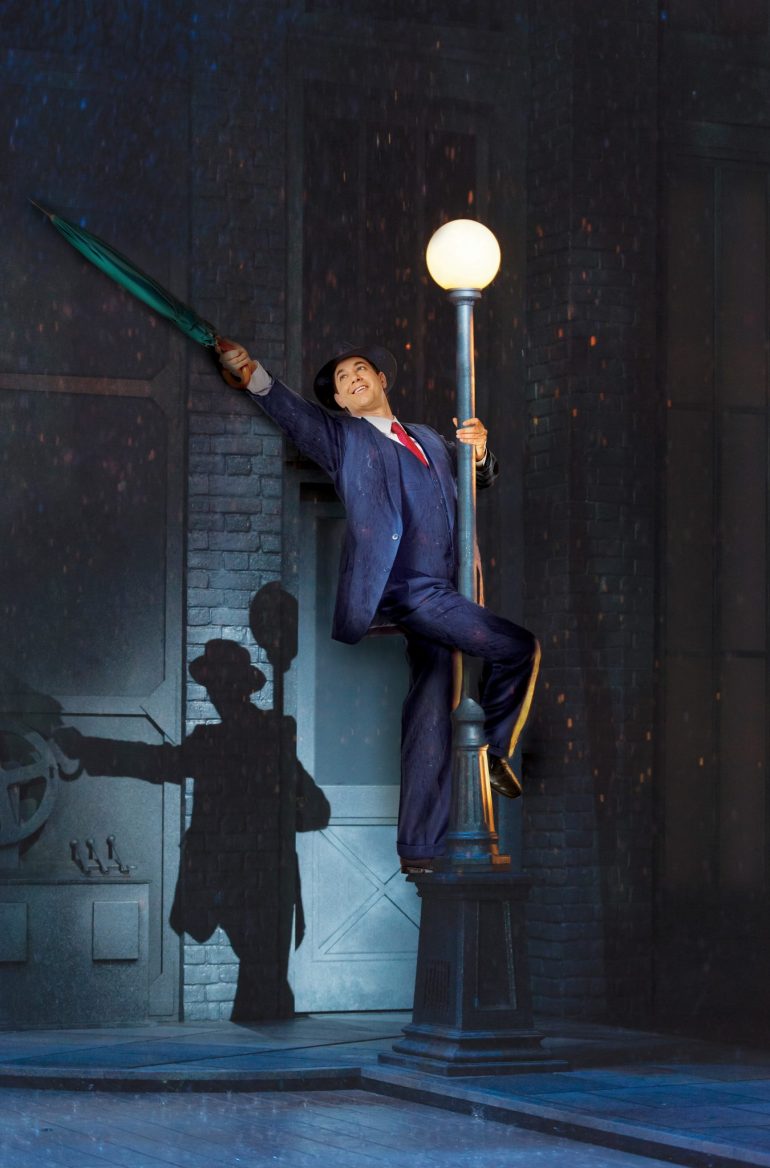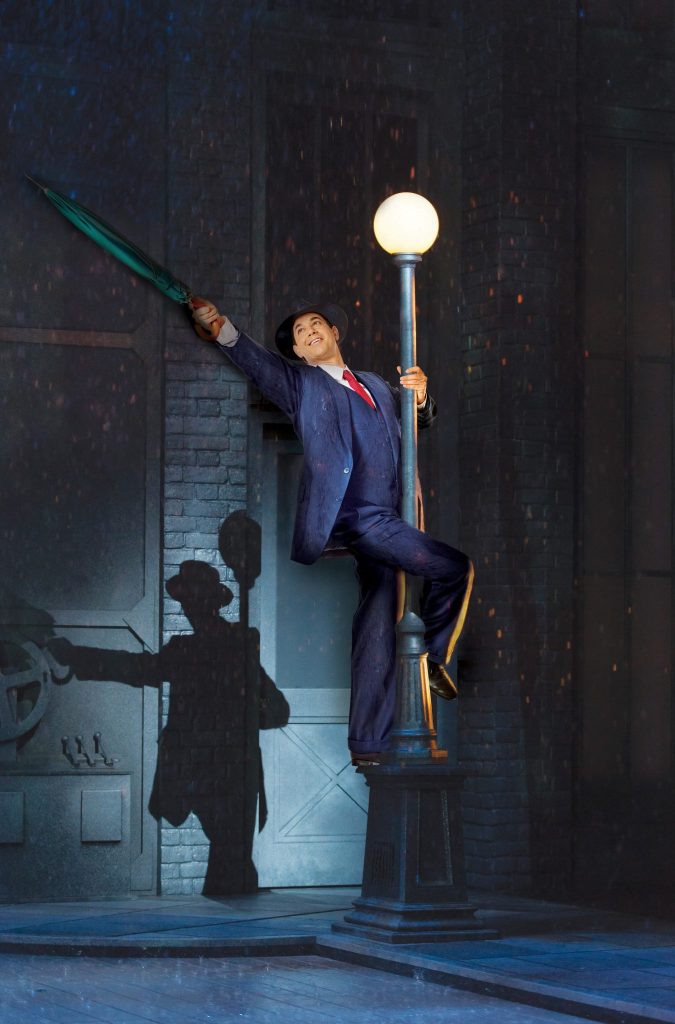 Singin' in the Rain has always been a favourite movie musical and so I jumped at the opportunity to go and see the new stage show that made a splash in London's West End to sell out crowds, had four Olivier nominations and opened in Melbourne at Her Majesty's Theatre on Saturday night.
Set in 1927 in Hollywood at the dawn of the "talkie" it follows the story of silent movie star Don Lockwood, played by Adam Garcia who has recently been a judge on Dancing with the Stars and originally performed in Tap Dogs with Dein Perry (so he really knows how to tap dance). Since then the multi-talented performer has gone on to achieve international success starring in West End stage productions including Saturday Night Fever and Kiss Me Kate.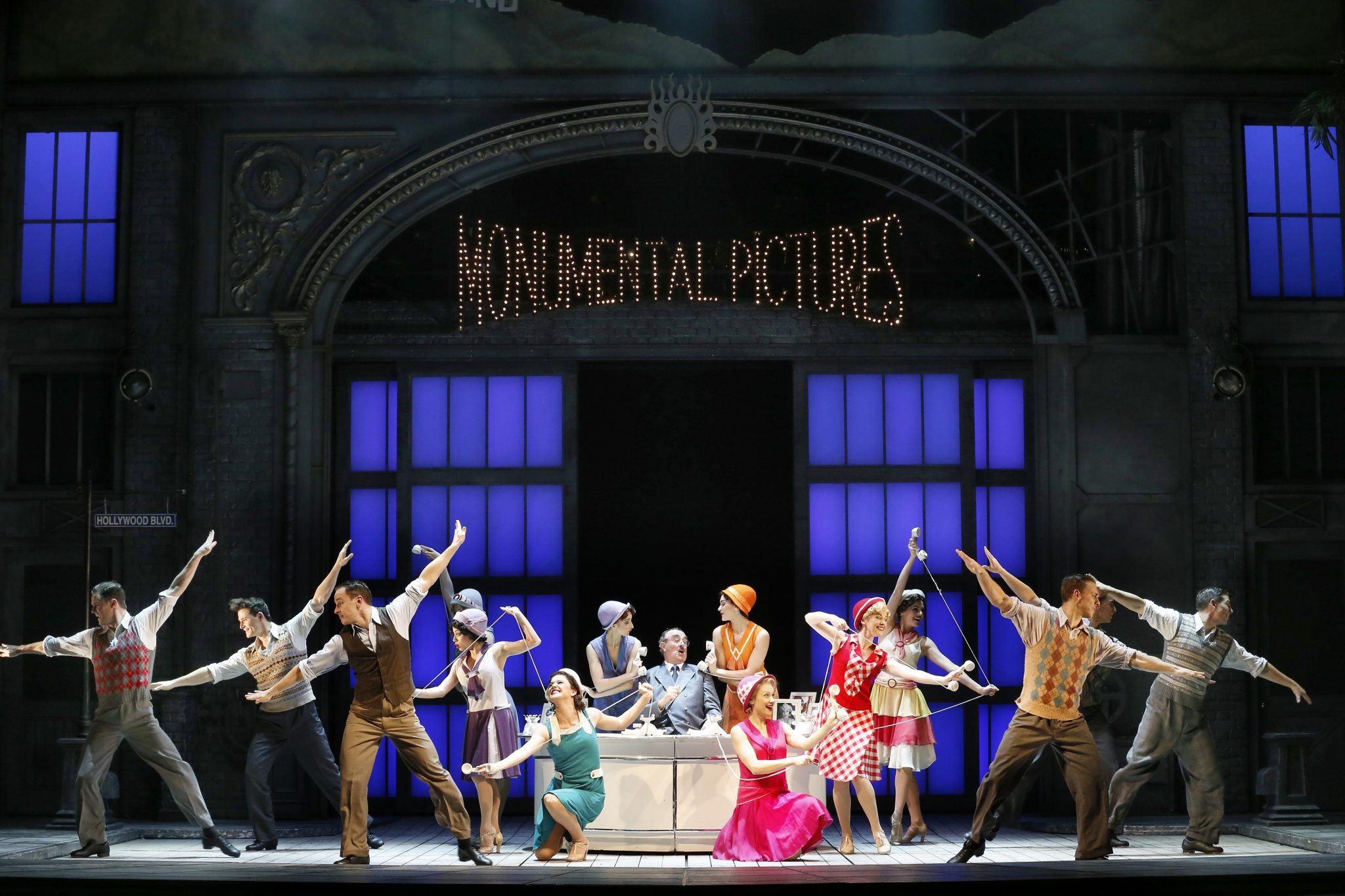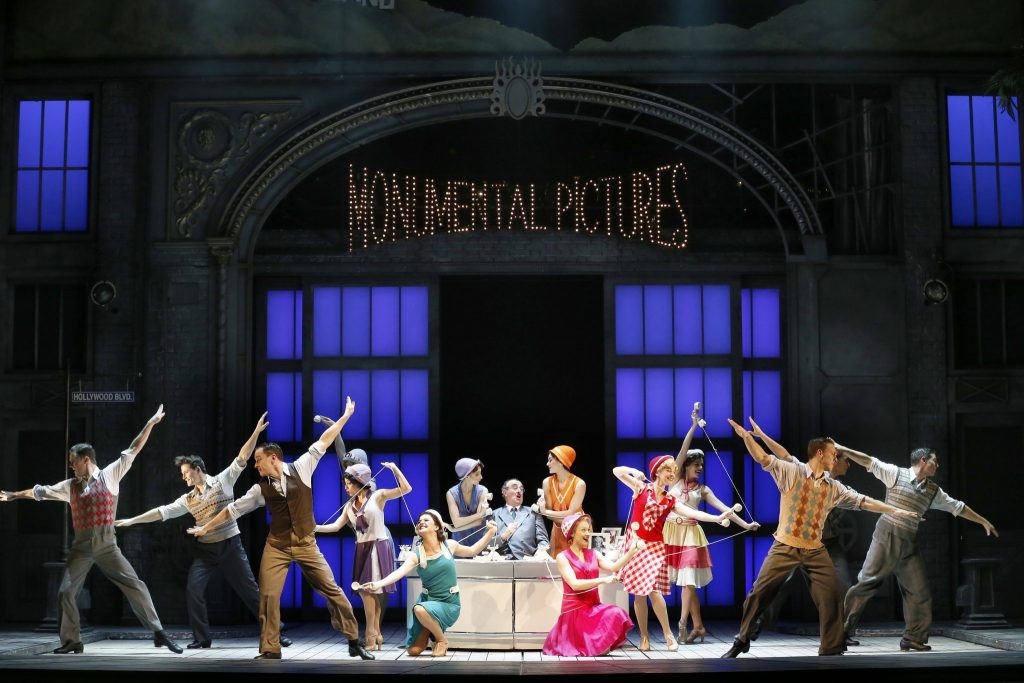 Don Lockwood falls in love with an unknown singer and actor Kathy Selden (Gretel Scarlett) which makes his silent movie co-star Lina Lamont (Erika Heynatz) very, very jealous. Watch this interview with the cast:
From my seat in the Theatre Gallery up high I got to appreciate the patterns created by the dancers as they twirled and tapped out the shows routines (remember how in the film you would watch the big dance numbers from a birds eye view camera angle?). If you're in the first 3 rows then you get to experience the "splash zone" as remember, it's not called Singin' in the Rain for no reason! (Don't worry, you are given a pacamac so you don't get wet).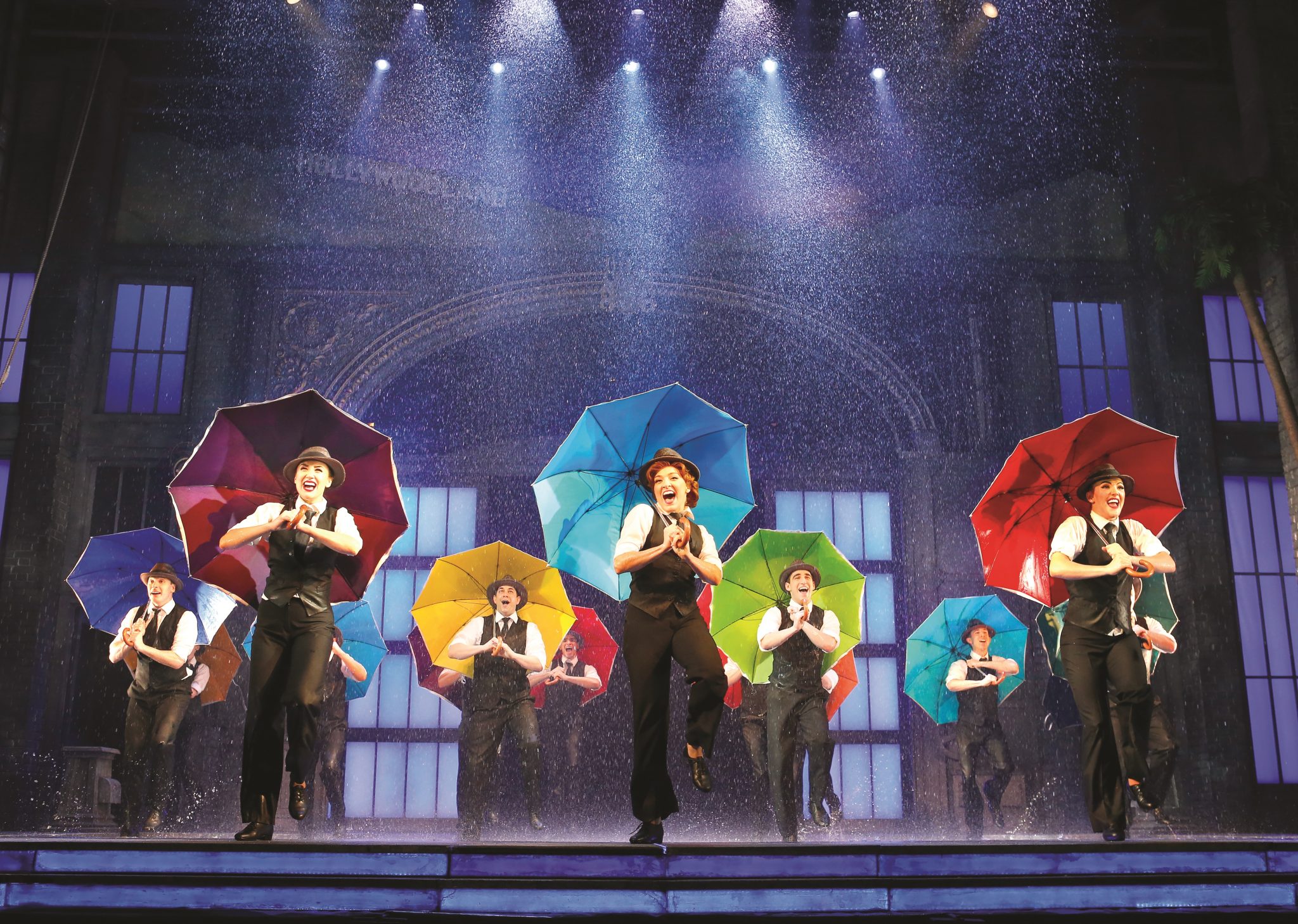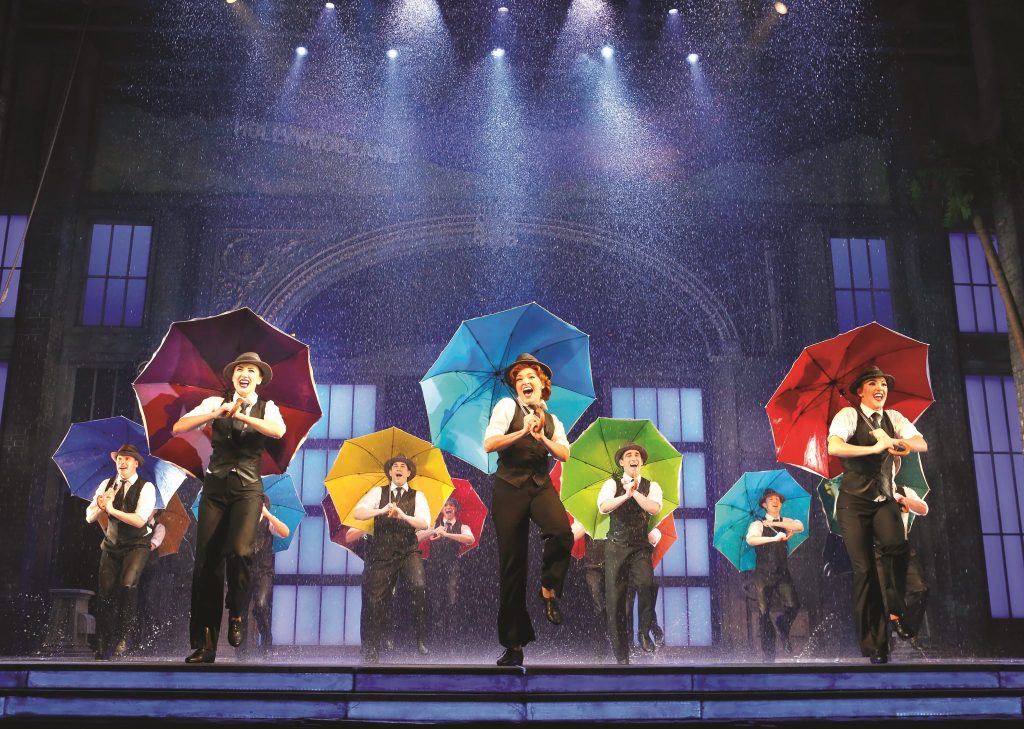 This all singing, all dancing is a great fun night, with plenty of laughs and superb singing and dancing and beautiful costumes. Singin' in the Rain is now playing in Melbourne at Her Majesty's Theatre.
It will be followed by seasons from July at the Sydney Lyric Theatre, from September at QPAC's Lyric Theatre in Brisbane and from December at Adelaide Festival Theatre and Crown Theatre Perth.
So book your tickets today and be transported back in time with this feel good fun.