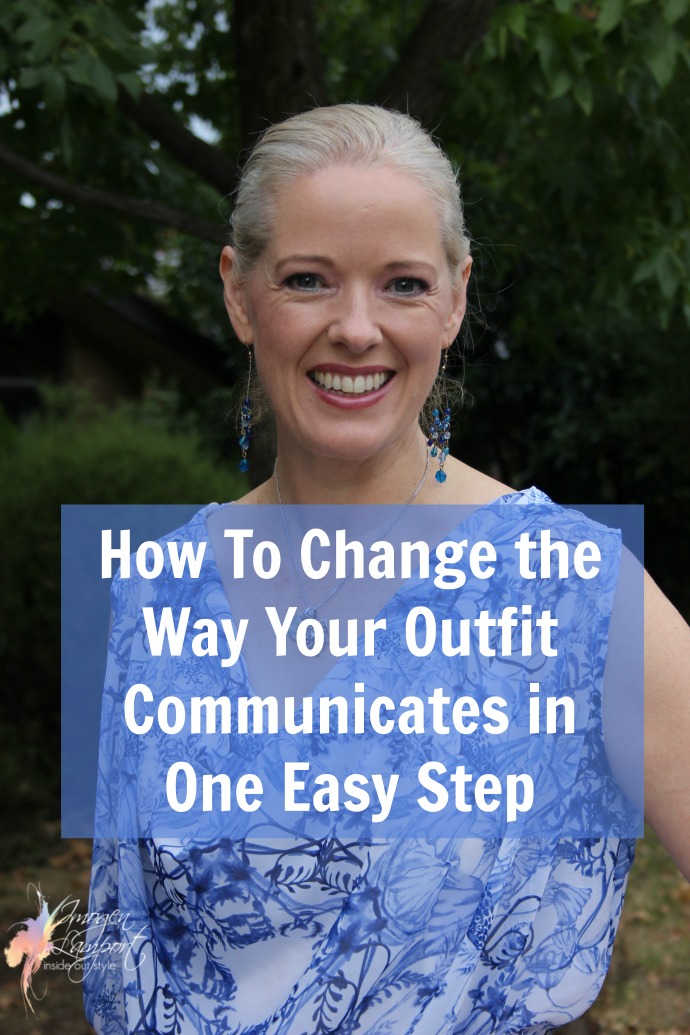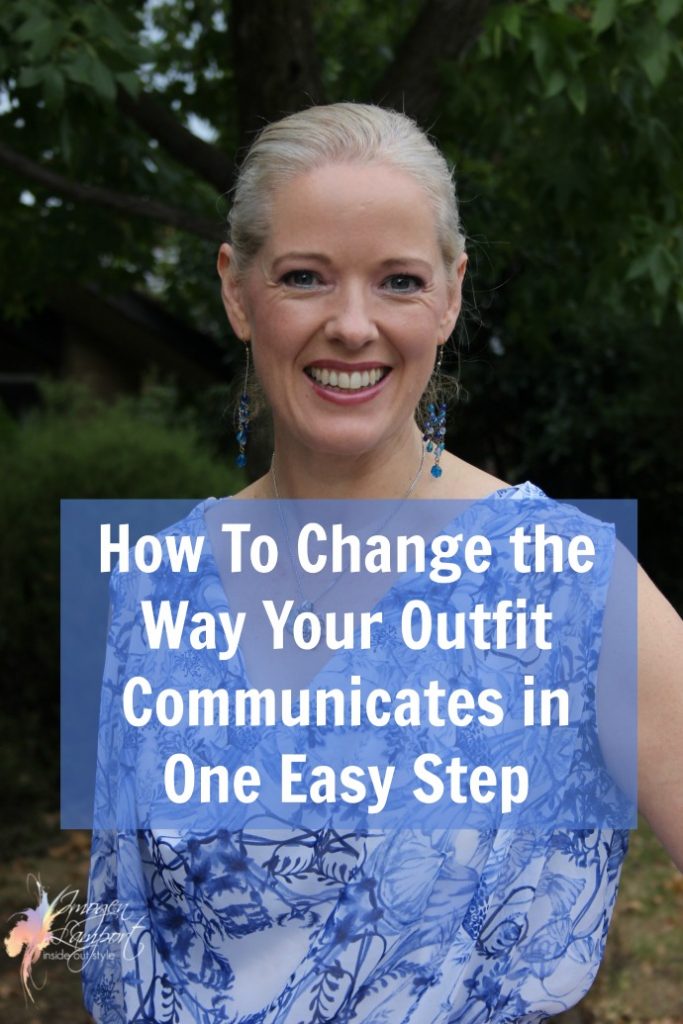 Your clothes are talking but what are they saying?
If you go back to the concept of Yin and Yang – which relates to the line and design of your clothing, you can easily understand what your clothes are saying (without you opening your mouth or making a sound).
When choosing what to wear, consider the message you'd like to communicate. What you want people to know about you. How you want to be perceived and then make your choices about which garments and accessories you wear together, knowing what each is communicating.
You can make your appearance more authoritative (yang) or more approachable (yin) or just a balance between the two, just by changing an element or two of your outfit.
In this video I demonstrate just how easy it is to change the way your outfit communicates in one easy step.
How to use this information in your life?
Consider the occasion? What are you doing? Do you want to be seen as more approachable or authoritative?
Then make choices about the clothes, their fabric, construction, the patterns and colours, the contrast and personality style (by the way, I have lots of information about understanding personality style in my 7 Steps to Style program if it's something you're interested in knowing more about).
Also consider how your personality communicates (read this blog post and take the quiz here) and consider how you can balance your personality if you are very dominant one way or the other in your personality and appearance, with your clothes.
You can use this information when deciding what to wear to work. Depending on your environment and your body shape. I wrote a blog post about how to express the right message whilst still flattering your body which uses exactly this concept.