Sponsored by Nuffnang and Cats the Musical
The all singing, all dancing Cats the musical is back in Melbourne and I was lucky enough to enjoy the red carpet premiere's on Sunday evening. Star spotting on arrival is fun, and it was interesting that many celebrities brought their kids to the performance. The biggest name on the red carpet was actress Rachel Griffiths (Six Feet Under, Brothers and Sisters, Muriel's Wedding).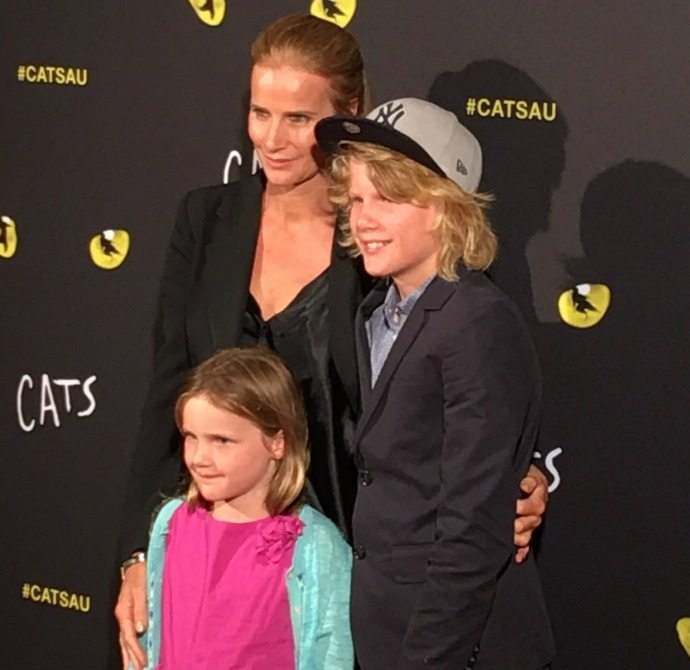 Following its triumphant season in London's West End, the acclaimed revival of Andrew Lloyd Webber's record-breaking musical CATS comes to Australia. Cats has been revived by the original West End creative team, this version has been nominated for an Olivier Award in 2015 and is playing at the gorgeous Regent Theatre in Melbourne for a strictly limited season which finishes 24th January before it heads off to Brisbane, Adelaide and Perth. The story is based on the book by T.S. Elliot the musical was written by Andrew Lloyd Webber and was first performed in 1981 and ran for 21 years and has been translated into 15 languages won 7 Tony Awards and is a favourite of many.
It's the story of The Jellicle Cats who get together once a year in a junk yard for the Jellicle ball. They each share a story about who they are, their personality and their name. Each is vying for the chance to be the one cat chosen by Old Deuteronomy (their leader) to receive an extra life. You can read more about the storyline here(and if you've never seen the muscial before I'd recommend reading the full story before you go).
Each of the cats has a distinct personality and the music varies from blues to opera and so the dancing from hip-hop, tap, jazz and contemporary to ballet. This Australian production stars Delta Goodrem as Grizabella. Grizabellais a former glamour puss who is now old and frail, she left the tribe many years earlier and is having a hard time being accepted back into the pack and spends her days lost in her memories from when she was young, beautiful and adored and she sings the show's best known hit Memories.
My favourite cats were Rum Tum Tugger (played brilliantly by Daniel Assetta) who is a bit of a rascal.
And Mungojerrie (Brent Osborne) and Rumpleteazer (Dominique Hamilton) who are "cat burglars".
My favourite number is the one about the evil master criminal cat Macavity (James Cooper) which is performed by Demeter (Amy Berrisford) and Bomalurina (Sarah Kate Landy).
You can read about all the main characters here.
Cats is a musical for dance lovers. The dance and acrobatics are superb and non-stop! If you love music and dance, then book your tickets here.