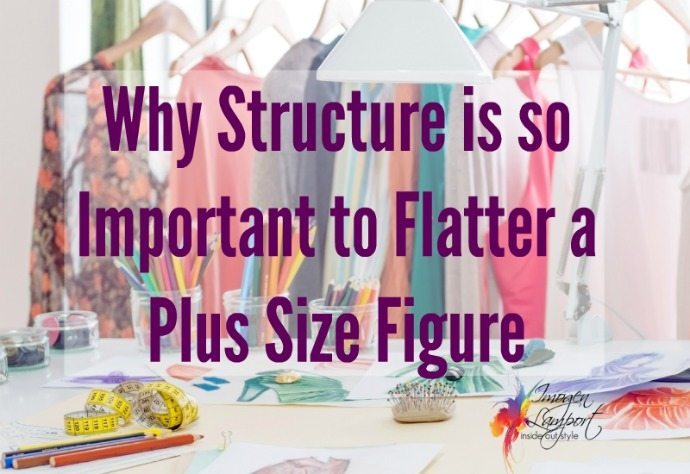 by Catherine Scholze
Flattering a curvy frame requires a combination of structured garments that support the shape of the body and good fitting lines that provide the correct amount of space for the curvy areas of the body.
The structure of a garment refers to its ability to give the body a certain shape, and comes from both the designer's fabric choice and style lines. The shape can be both visual and physical. The most extreme example is a corset: good corsets use a combination of steel boning, seam lines and stiff fabrics (think cotton twill) to mold the body into a specific shape. The angles of the seams and boning provide visual shape as well. Most of us don't wear corsets anymore, but we do often want the visual trimming and curve enhancement they provide.
Modern structured garments still use seam lines and fabrics to create shape. Jackets or blazers and vests provide structure when they are usually made from a woven fabric of medium to heavy weight, and have either princess seams or darts to achieve good fit. They can have a peplum or other design details that visually nip in the waist and skim the hips. Where a jacket tends to hold your body in a shape due to it's coverage, a crisp shirt or blouse provides structure visually with seam lines while draping over trouble areas. You can add further physically structure to a blouse with a good quality knit camisole underneath. Here are some examples: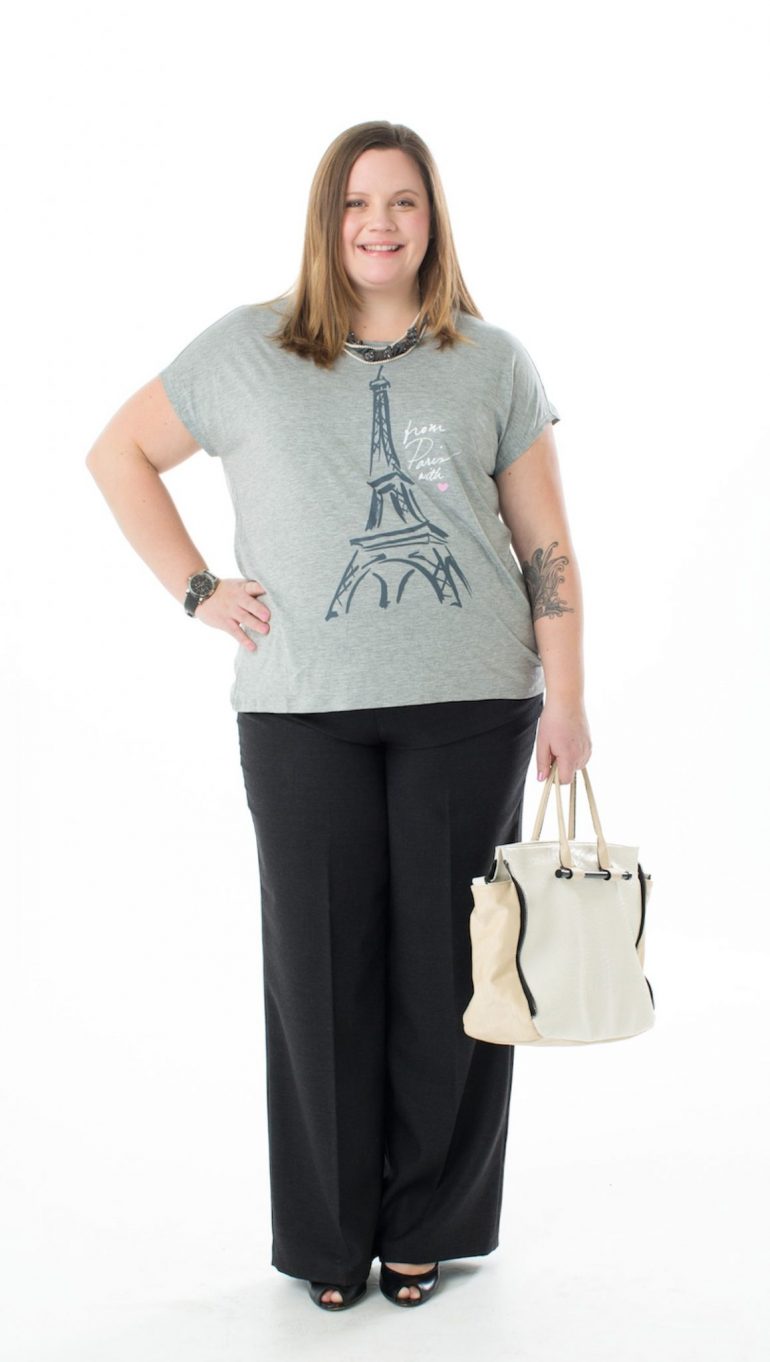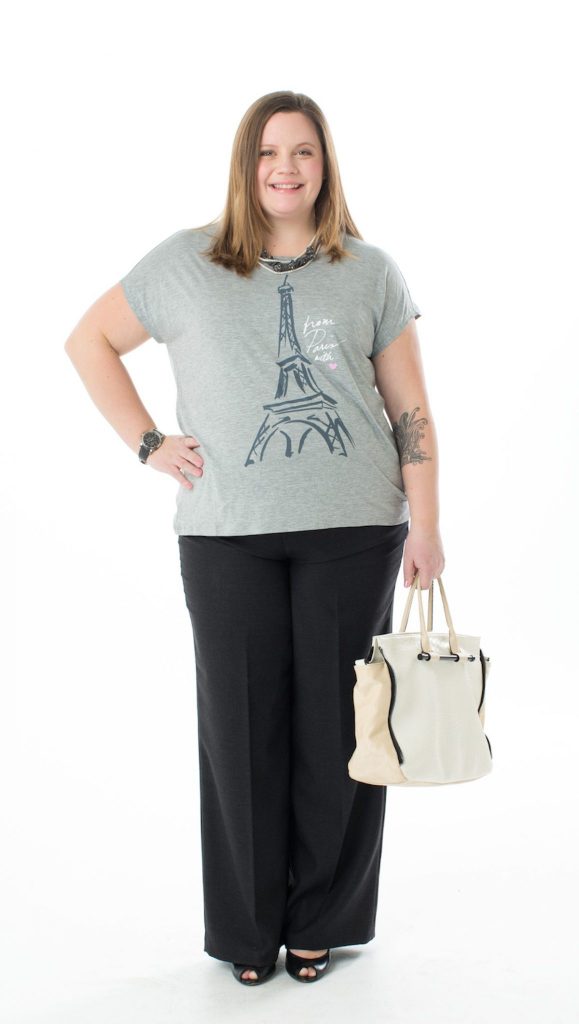 Sabrina has a classic H or rectangular body shape. The tee she is wearing flows over her figure but doesn't give her a lot of shape.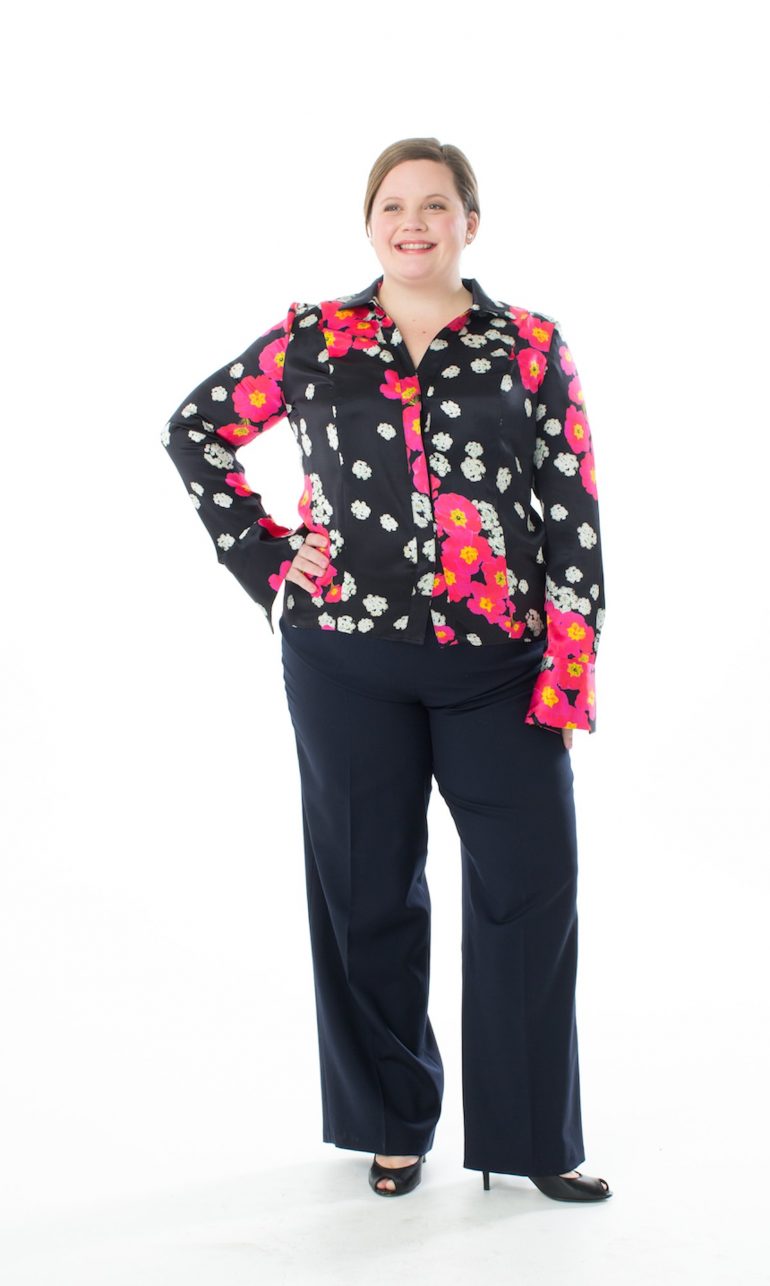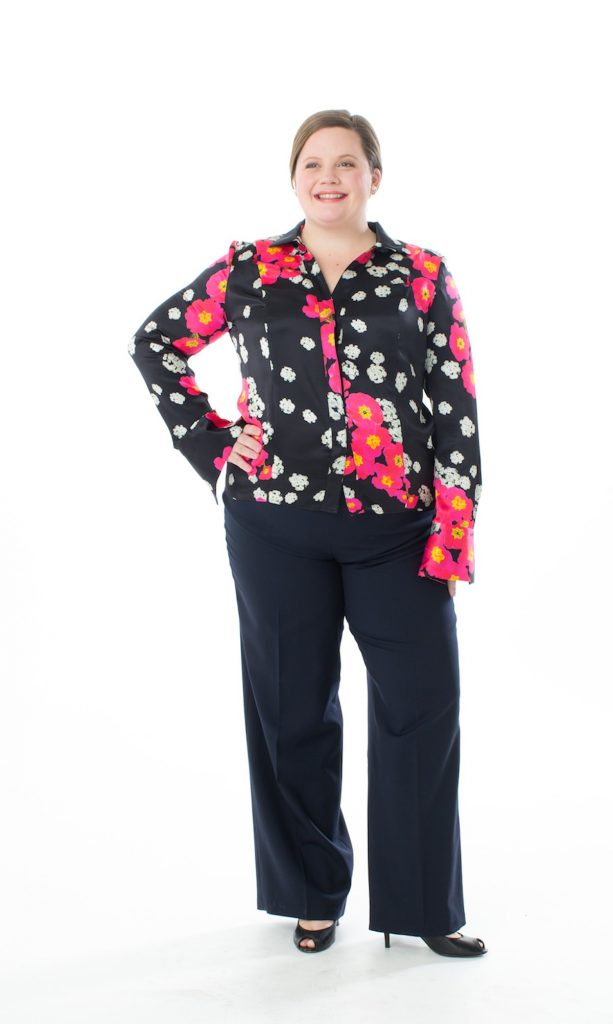 So we put her in a silk blouse with princess lines from the shoulder, which gives her a more defined waist.
A skirt suit with a structured, princess seamed jacket and pencil skirt further define her shape and give her a professional look for work as well.
Skirts can also provide structure with both seam lines and fabric choices: a pencil skirt, fit and flare, and trumpet skirt all have seam lines that help shape the body. Firm woven fabrics such as any of the wool Supers like the one Sabrina is wearing, cotton twill in all of it's wonderful finishes or gabardine give the skirt even more shaping capability.
Structured garments can be combined with more fluid garments to create all kinds of outfits that suit your style and still give you a polished appearance for work. But do try adding a structured garment to your outfit: you'll find it enhances your look and raises the bar at the office too!