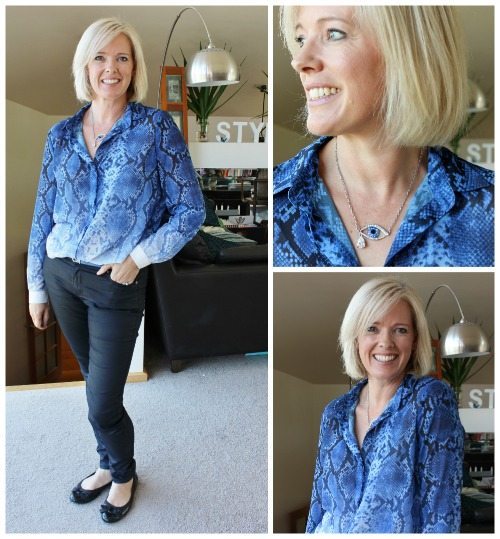 It's been cool this week in Melbourne (even though it's supposed to be the height of summer) so I've been back in jeans (Witchery) and long sleeves (blouse was from Portmans). Wearing my new Izoa Australia Eye necklaces which I love! An Eye for an I(mogen).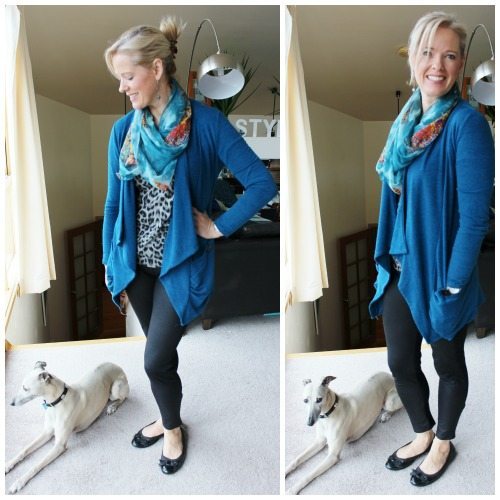 Another cool day which required layers. Wearing Metalicus leggings and a leopard cotton knit from Big W Emerson range with a cardi from Valley Girl. Scarf I made myself from a remnant of silk.


Leggings again, today with a longer tunic length top layered over a long sleeve knit.
Some useful tips about the different kind of 2nd hand shopping options
Still on the topic of shopping, Angie discusses Organised Emotional Shopping
I think accessories are super important (notice I wear a bunch of them every day!) and so does Jill as she shares the power of accessories.
Have to share this post by Sarah of Move Fuel Love who talks about her experience of sky diving (not something she'd ever wanted to do!)
I want to share a new blog, the brainchild of Jen from Interiors Addict has just launched Reno Addict (and given that I'm undertaking a renovation this year myself, I'm hooked already).
What blog posts have you really enjoyed reading this week? Please leave a link in the comments and tell us why!