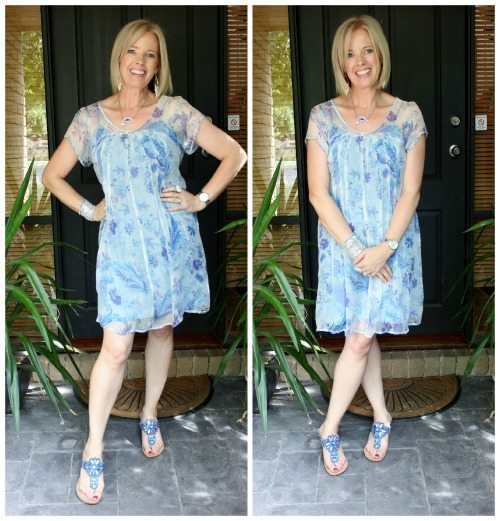 Another stinking hot summers day. Meeting with the Nuffnang Bloggerati called for a cool silk Boo Radley dress and jewelled sandals.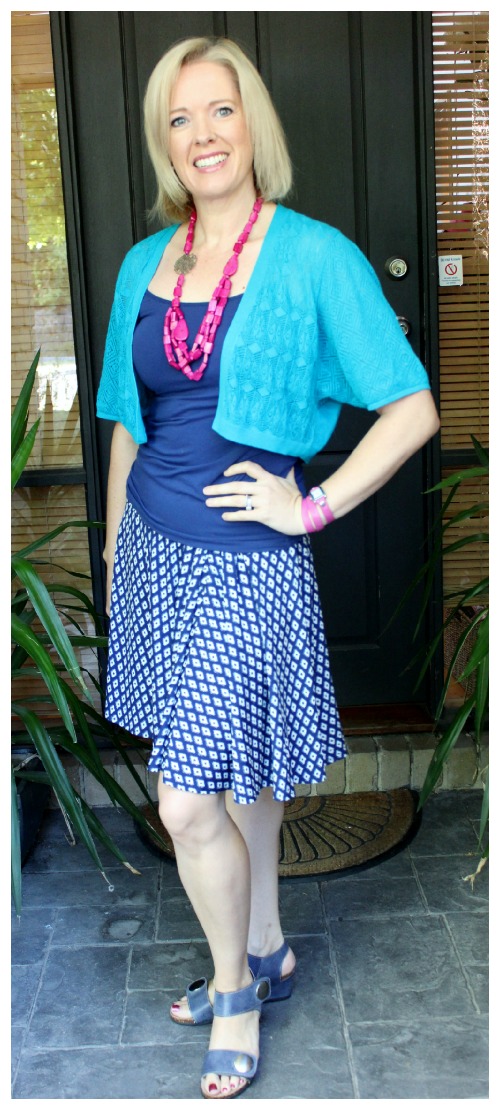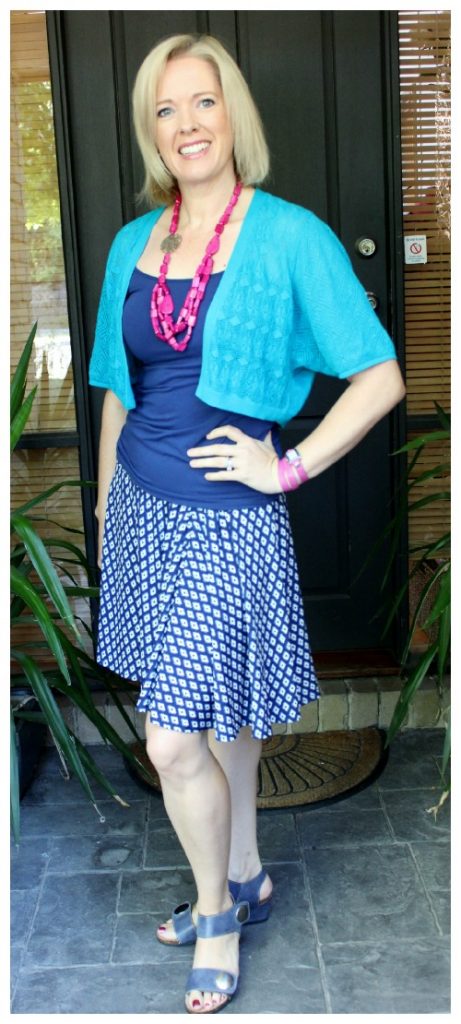 Playing with colour, navy my base and then some teal and hot pink as accents.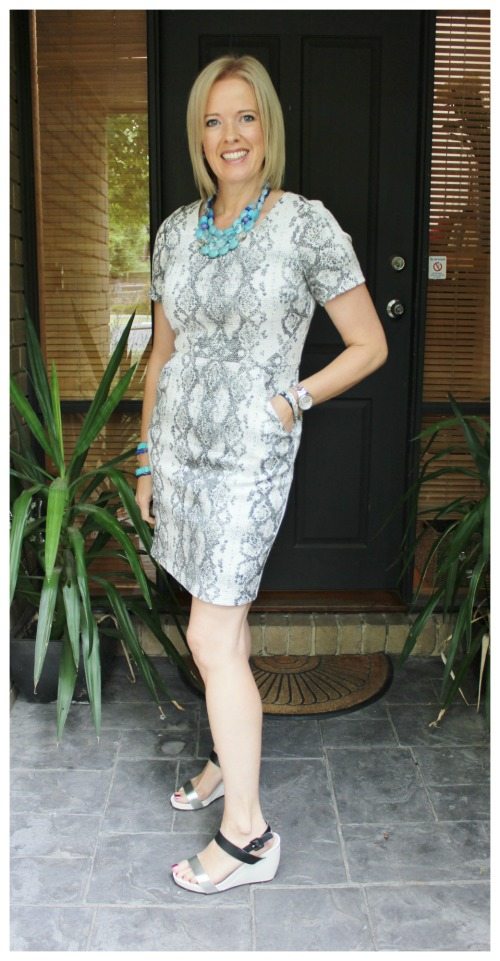 Doing a colour consultation meant that I didn't want to be wearing lots of colour, so I opted for this snakeskin print dress (from Target as are the shoes!)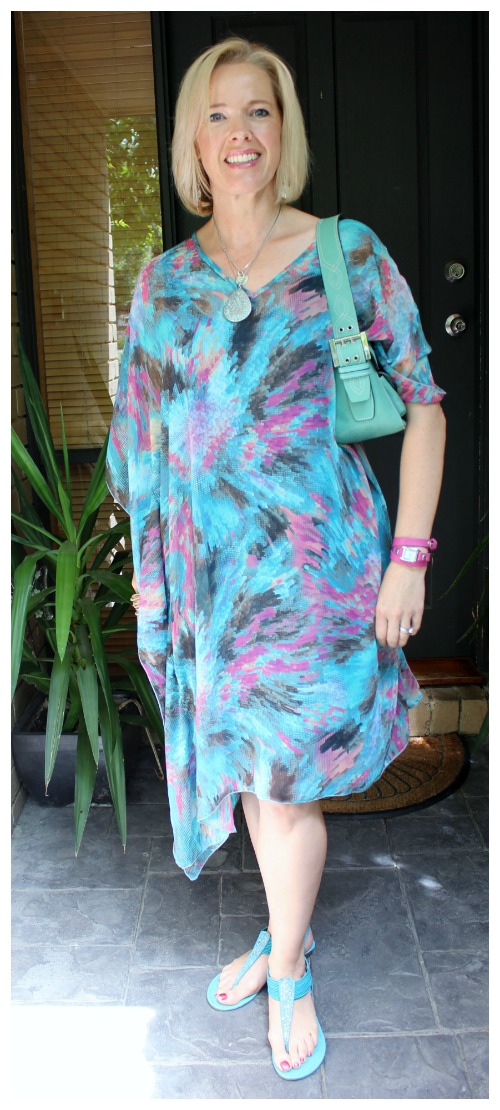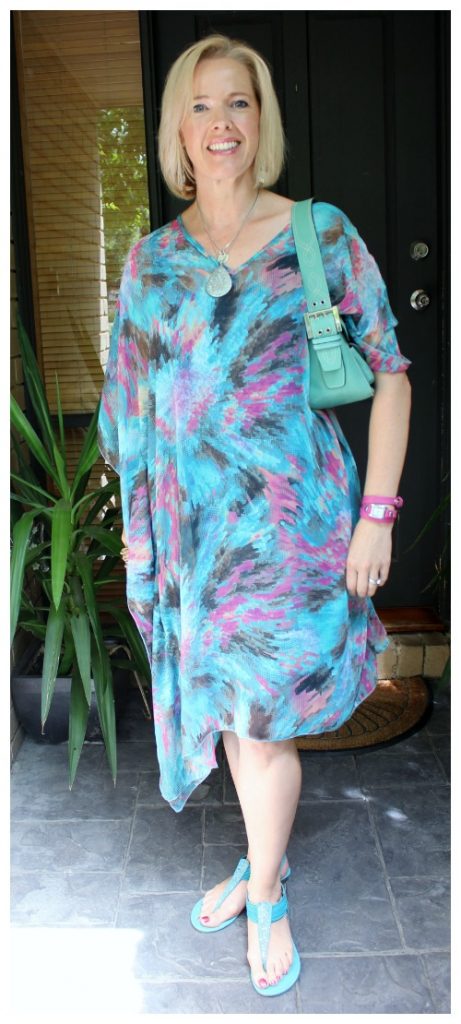 Hot Sunday in Summer required my Verily Prism Caftan.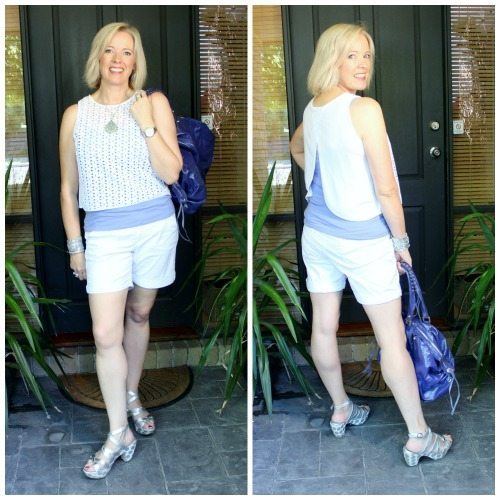 A pair of target shorts and a cropped top from Myer (this is how you can wear one if you don't want to show your stomach.
Valetines Day Posts from my fellow Bloggerati:
Last minute gifts from Vintage Current
LOVEly cupcakes from Loveswah plus some other Valentines Desert Recipes
Want to make a heart from a Strawberry? Here is the technique from Be a Fun Mum
Make a heart shaped gift box with My Poppet
Some printable cards to pop in your kids lunchboxes from School Mum
Something for the kids to make from Learn with Play at Home