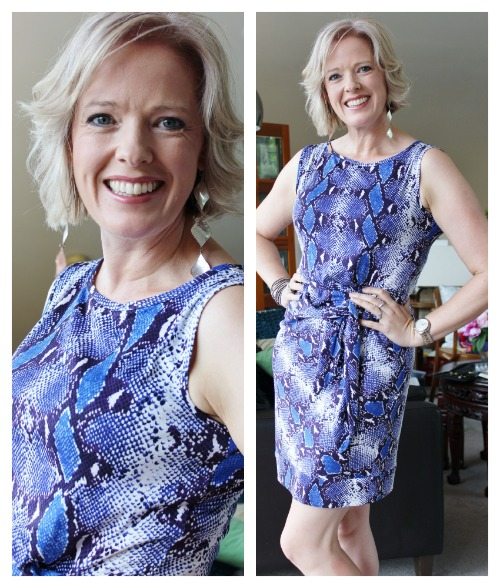 Networking meeting lunch and a hot day so I went for this DVF Snakeprint dress which is cool and comfortable.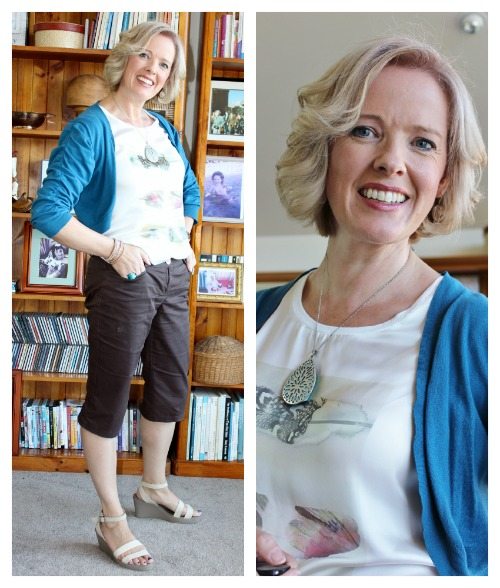 This was my Wednesday outfit, I was spending half the day at the hairdresser getting my 6 weekly cut and colour (thanks to the fabulous team at Anthony Nitson Hair for making me look so good and who understand how to make me a cool blonde). Then the rest of the day at my computer, so comfort was in order. Warm in Melbourne again, so wore a pair of long shorts with a t-shirt, shrug and my latest accessory – yes that necklace holds my Fitbit! Love it, found it on Etsy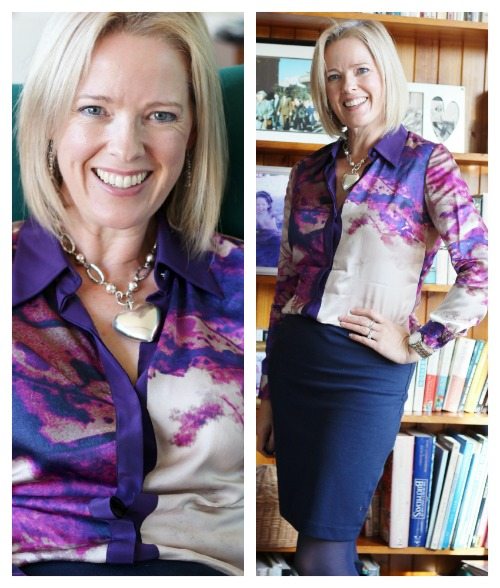 Wore this outfit to do a workshop for Look Good Feel Better in the morning on Monday, then out shopping with a lovely client on a personal shopping trip in the afternoon. A gorgeous silk shirt I scored a while back from Gilt (one of my favourite online shopping websites) with my ponte navy skirt.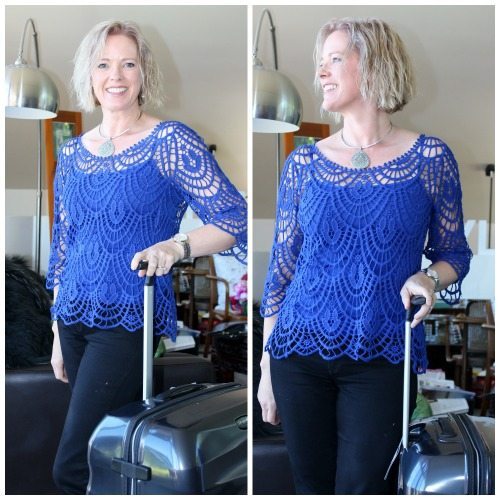 Day in the office Friday and lucky I was here as I got a delivery of a huge box. I love package deliveries! Inside was this gorgeous new Engenero spinner suitcase from Samsonite. It's strong as it's made from polycarbonate, which is important as I don't want my valuables lost or damaged in transit from an exploding case (and I've seen a few of those come off the luggage belt!) and super light, which is great, as no point your luggage limit going on the suitcase rather than the contents. I'm not packing light for this trip to Dubai as I will have to take my tripod and a whole heap of camera equipment, laptop and other media devices so that I can record and share my trip with you all. Look out next week for my post on some of what I'll be doing and what I'm wearing.
I'm also lucky enough to be getting travel insurance sponsored for my trip (I never, ever travel without it) from Bupa who will keep me and my belongings safely covered while I'm away.
So to what I'm wearing, my black Calvin Klein straight leg jeans (they fit my straight no waist, no booty body shape) with a crochet top in one of my favourite shades of blue for a lovely Melbourne spring day. Decided to do the air dry on my new bob a la Lauren Conrad and Jennifer Lawrence.