n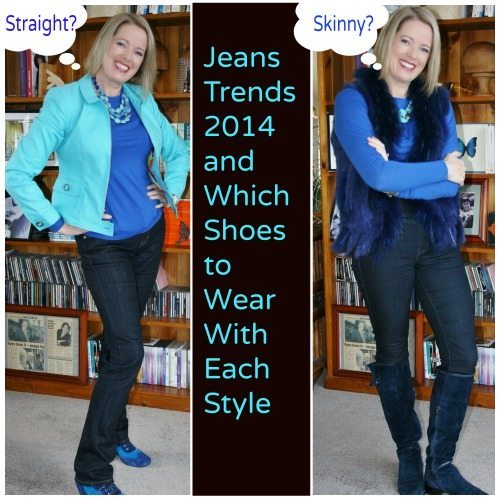 Hi Imogen, you're looking fantastic! What a big year its been for you. Congratulations on all your achievements. I have a question about boot cut pants and/or jeans. Are they still current? I put a pair on the other day for a working bee at school (as they were my oldest pair) and though they still suit me I hoped they didn't make me look out of date. I'm approaching 50 and don't want to look frumpy or MDAL!!!! Cheers, Lynda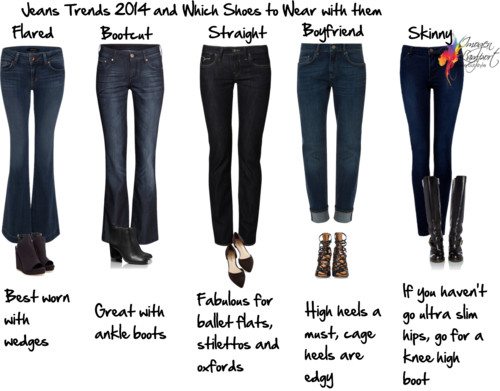 Jeans styles are all over the shop at the moment. The skinny jean is still the most common shape around, but I am noticing that there is a resurgence of flares and bootcut jeans, and you can always get a straight leg jean if skinny is too skinny for you.
Never before have I noticed in fashion that so many trends are wearable at the same time, from boyfriend jeans to flares, from culottes (making a comeback) to skinny, pretty much all silhouettes are back in fashion.
Flares
Balance the width of your flared jean with a wedge heel. If you love the 70s vibe of the flare, team it with a tucked in blouse.
Bootcut
Bootcuts are made to be worn with a short boot with a stacked heel. Wear them with a t-shirt for a casual look and a biker jacket if you need an extra layer. Wear them long, not quite touching the ground but almost.
The difference between the bootcut of 2000 and the bootcut of 2014 is the rise. Back in 2000 it was low, low low. Now, we are more into mid-rise and high-rise jeans (nobody needs their butt hanging out the back of their pants when they sit down).
To maximise the slimming effect of the bootcut jean, wear them in a dark, non-distressed denim. Yes, they are a classic shape that will be around for a long time, but be aware of the length and the rise, as these are the elements that change the most.
Straight Leg
Straight legs are easy to wear, they make your legs look longer without over highlighting your hips. They look great with a pair of oxfords or even a ballet flat and can be worn with all manner of top styles.
Boyfriend
Boyfriend jeans are a style to be more wary of as they tend to make your hips look larger and your legs shorter, so add some of that height back with a pair of feminine but edgy cage heels and wear with a knit and moto jacket.
Skinny
Skinny leg jeans are still everywhere, they are easiest worn with knee high boots if you want to wear a shorter top. Alternatively, wear with ballet flats and a tunic top if you want to cover your upper thighs. Skinny leg jeans are the only shape that work in a 7/8 length as well as full length.