Imogen, thank you for the great post on how to interpret prints and patterns. I wonder what floral patterns are considered classic, what are the criteria to consider a pattern classic in order it won't date quickly? Thank you again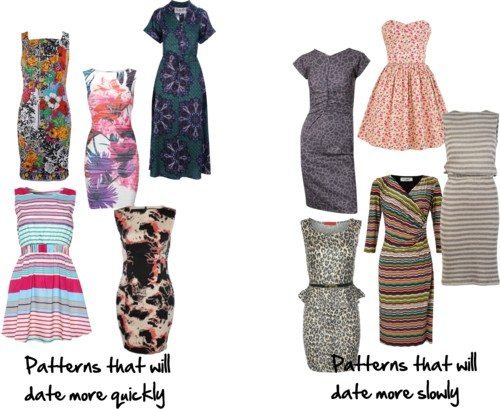 Florals are never really Classic in their personality and will date. When I go through wardrobes I notice that I can carbon date a garment by the floral print. Even though florals are a common print, they change with fashion cycles and aren't static. There are many different sorts of florals from the graphic and abstract to the realistic and the natural.
Because of the way florals change, they are never really classic. Only stripes, checks and houndstooth are truly classic patterns. There are some more 'traditional' and conservative florals – such as the Liberty print floral which changes less over time, but can appear very dated when it's unlike the current fashion floral print.
If you don't want a print to date too quickly it needs to:
Be small to medium in size
Be medium in contrast
Be fairly simple in its design
Be a stripe or an animal print that are not too large or obvious