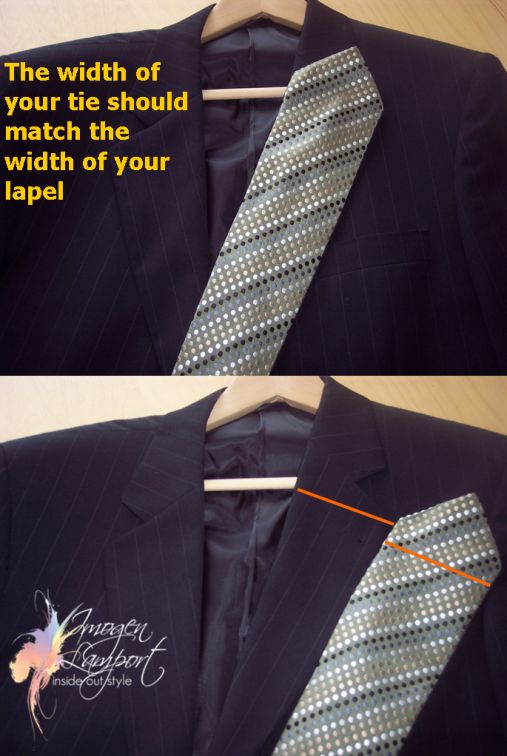 I know that this blog is aimed at women, but I know many women shop for their man (or with him) and so I wanted to draw your attention to the current suit and tie trend in case you're thinking about buying your guy a tie this Christmas.
There is a rule in men's dressing that the width of the lapel should match the width of the widest part of the tie.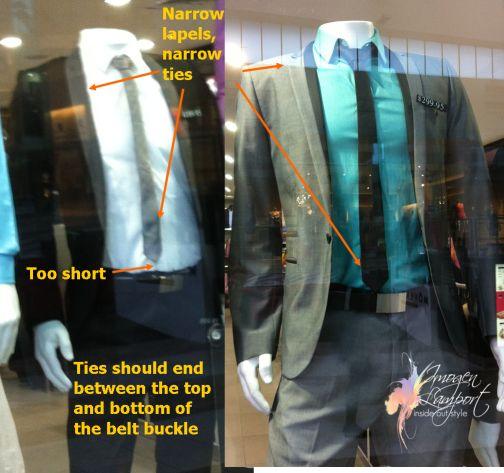 We've recently seen a change in men's tie and lapel widths. So be careful if you're buying a tie that is slimmer that will go with a slightly older suit that has a wider lapel.
Currently, lapels have become slim, as have the ties.
And just one more tip for the guys – don't forget that your tie should end between the top and bottom of your belt buckle. If it's higher and we can see shirt at the base, you're drawing attention to your stomach.