I've just spent a few days shopping with clients and noticing all the new fashion trends coming through the stores. So I took out my trusty phone and snapped some photos of store windows to give you a picture of what you can expect to see in a store near you.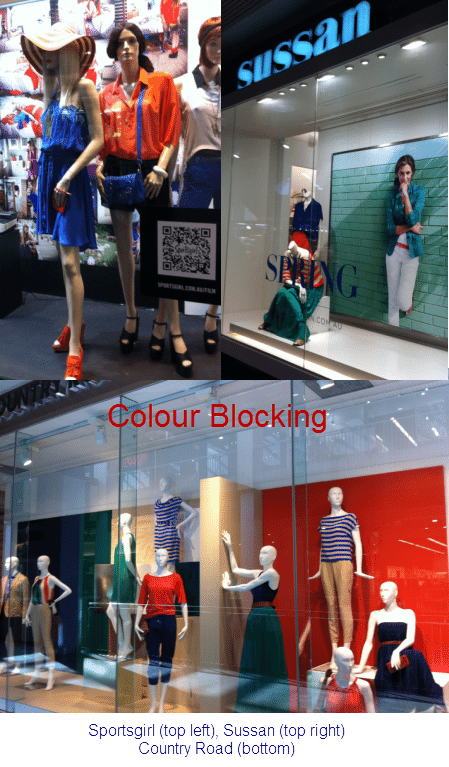 Colour blocking is a trend you'll see at all price points. Living in a place like Melbourne which is known for its black is the new black fashion culture, it's great to see colours everywhere.
Beware about the really bright colours if you're a little more mature and if bright colours wear you rather than you wearing the colour (do the blink test, and see what you see first, your face, or the colour). But you can add in some colour in one or two pieces, pared back with neutrals to add some interest to your wardrobe.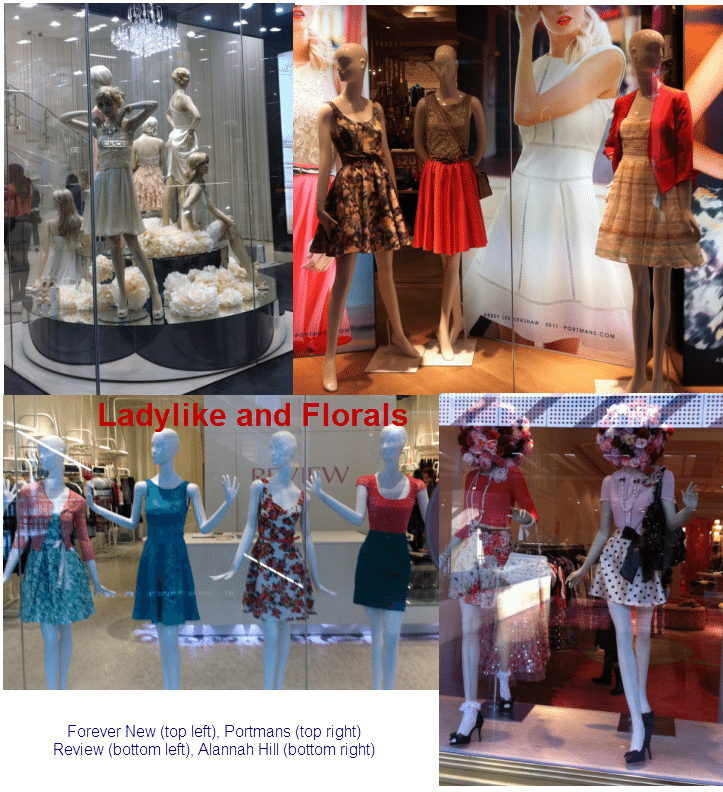 You can feel the feminine vibe of this ladylike trend. Florals are everywhere, from small prints to large. You may see lace, you will see the feminine hourglass shape exaggerated. You can see that Portmans (top right) has intertwined both the colour blocking trend and the ladylike/floral trend together.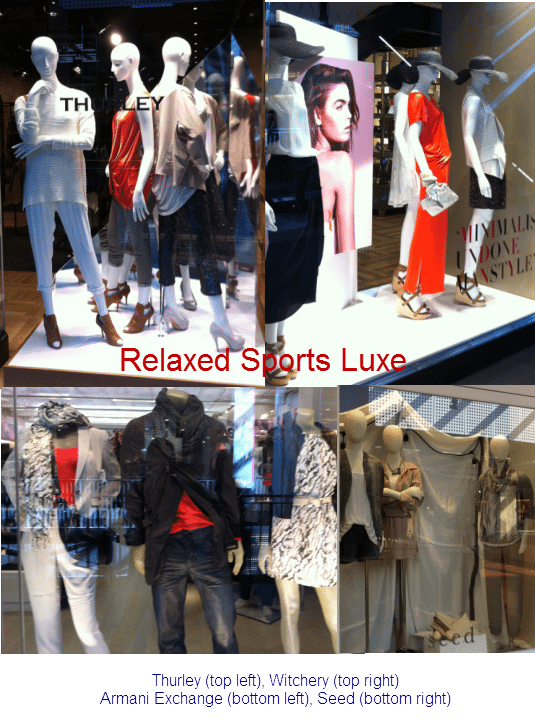 If you prefer to be more relaxed and casual – try this sports luxe trend. The fabrics are draped and loose, the look is simple, minimal and unpretentious. Of course you can bring in that pop of colour if you like with your neutrals (lots of beige and camel coming through, along with the standard black).
What I notice with these trends is there is a definitely 1980's feel. With the wide, loose cropped tops worn over longer slim fitting singlets, to the bright colours and shoulder pads of the more structured pieces, much of it takes me back to my teenage years.
Which trends have you incorporated into your wardrobe this year? Which would you like to try but are a little bit scared to do so and would like some more advice?