.
.
Today our Stylish Thoughts come from New York based image consultant and blogger Jacqueline Peros from JMP Style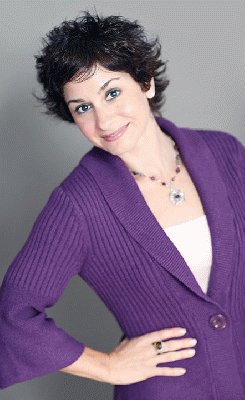 What is the secret to great style?
I think it about how you present your uniqueness which is done by understanding your personality. It's interpreting a trend or even a classic with a twist that can only be owned by you.
What is the one thing you would spend a lot of money on?
I live in New York City and our winters are pretty cold so with limited taxis in this type of weather, a great coat is something I invest in. For NYC winters this is the ultimate wardrobe piece because you are seen in this a lot!  This past winter was exceptionally cold with lots of snow so I did give in to a puffer coat and while I wasn't in love with "silhouette" for me, I had no choice!
What is the one thing you wouldn't spend a lot of money on?
White dress shirts. I love a crisp white shirt. However, it doesn't matter how much money you spend, after a season, it loses its structure and tends to show stains (even if cleaned) regardless of how well they are laundered.
What are your top tips for looking stylish when travelling?
Accessories, accessories, accessories. In my past lifetime I was a marketing professional for a technology firm and I travelled a lot and checking my luggage wasn't something I had time for so packing I had to pack smart and keep it modern looking. To do that, I opted to keep everything to a single color palette and in order to inject new trends, I would leverage accessories: clutches (they don't' take up a lot of space), beautiful scarves in the latest colors or prints,  jewelery and of course a great or what I like to call a "statement" pump!
What's the secret to looking polished?
Tailoring and understanding your body proportion. Many individuals invest in a great wardrobe piece but don't understand that it may need slight alterations (sleeves, length, waist, etc.). Moreover, individuals don't understand their body proportions (short torso / long leg or long torso / short leg) so when they choose their wardrobe pieces, they often make the wrong choices in sizes and look sloppy.
What's your secret to making yourself stand out?
How I treat others. I try to make others feel comfortable around me. Manners are the best way to make anyone stand out.
The one piece of advice most women need but don't get?
Stop putting so much of yourself out there! A little coverage goes a long way. I see so many women with tight, revealing and ill fitting clothing that does nothing to accentuate their true beauty. Dressing in such an overt provocative way, leaves nothing to the imagination.
How would you describe your personal style?
My personal style is a mix of modern classics with a touch of drama