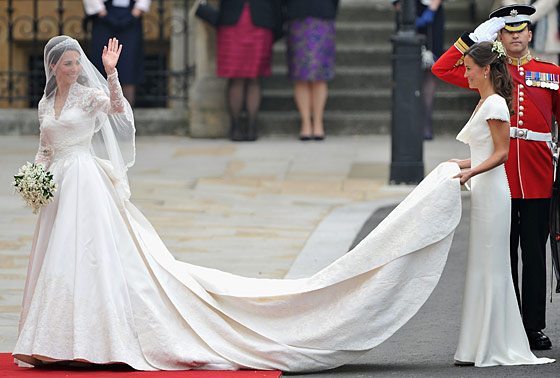 Like much of the Western World, I watched the Royal Wedding of William to Catherine. Kate's dress, by Sarah Burton for Alexander McQueen was beautiful. A great "Princess" dress for a wedding in a Cathedral.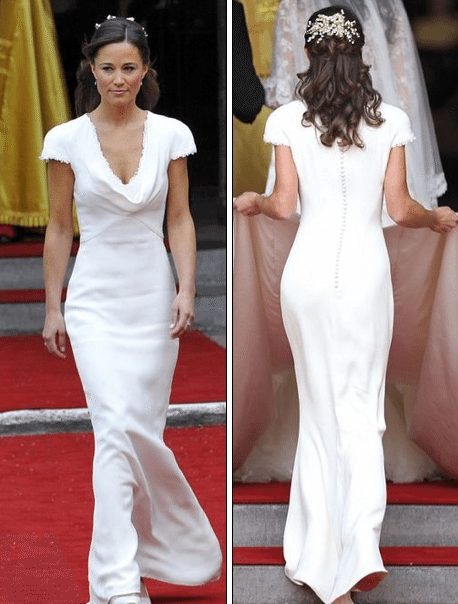 These days not too many brides wear the big princess dress, partly I think because many women get married later and older women prefer more sophisticated straighter shapes, rather than the Disney Princess style of the meringue dress (which is more favoured by younger brides). But also, most of us don't get married in huge Cathedrals or Abbys, so we don't need the big dress to command the space. If you're getting married outside or in the garden or on a balcony then a big dress is encumbering.
McQueen also dressed Phillipa Middleton, the bridesmaid, in a beautiful and simply elegant gown which is my pick to be copied by masses of brides who want a bit of princess wedding, but don't want the bulk.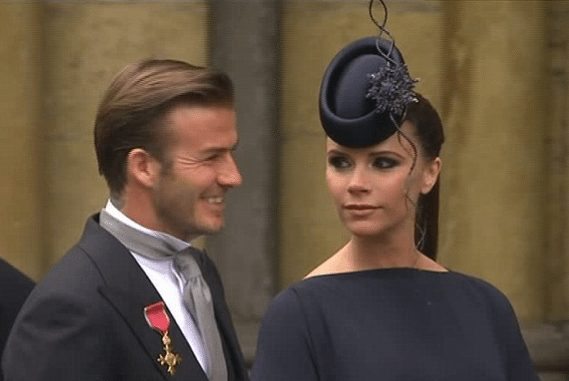 Hats were everywhere at the wedding, and some were more on the ridiculous side. And when did we start wearing them on our forehead? Obviously the latest trend and I just didn't read the article in Vogue.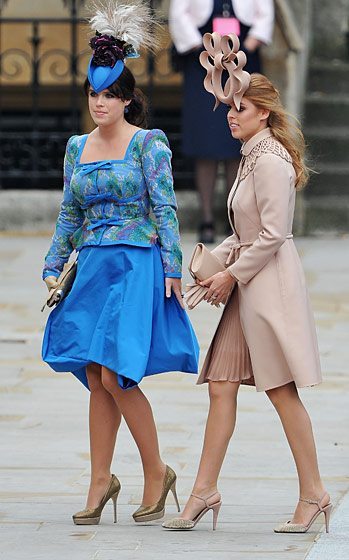 Princesses Beatrice and Eugenie were slightly oddly dressed. Eugenie is in Vivienne Westwood which looks rather costumey and Beatrice in Valentino (which looks way too old for her, more like something a mother of the bride would wear) apart from that hat.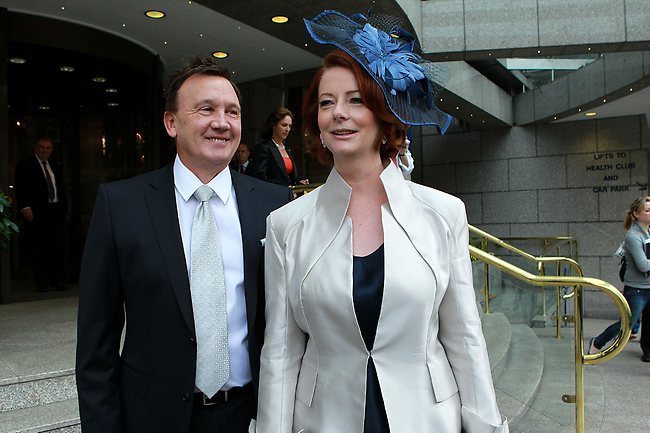 Tim Mathieson and PM Julia Gillard
Our own Prime Minister Julia Gillard looked great, in marine navy and cream, with her hat not stuck to her forehead but perched jauntily on the side.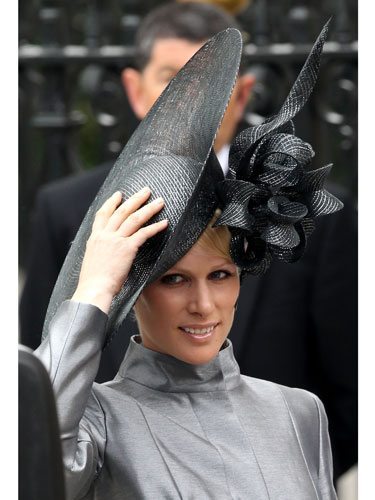 The trend on the day seemed to be for block colours and hats, I loved this look worn by Zara Phillips, stylish, not too fussy, but with enough glamour for such a big event.
And of course, they finally kissed (not in church, but on the balcony as is royal tradition). Did you notice that William blushed? How sweet.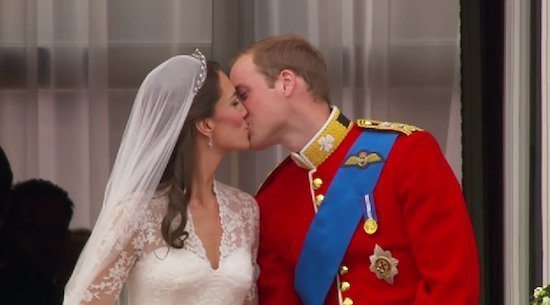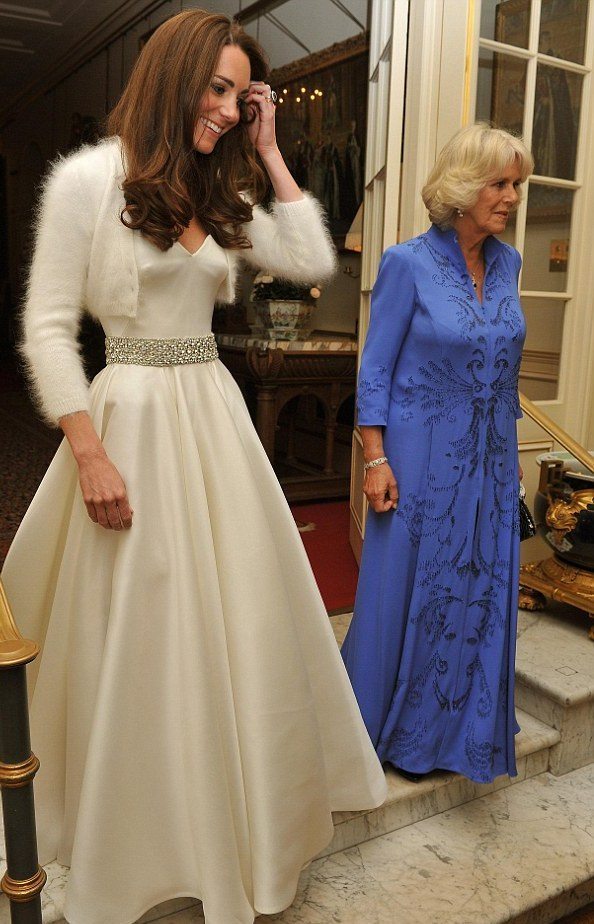 Leaving Clarence House for the Reception
After the wedding, Kate got to change for the reception party, you can't wear such a long train all night (and it can't have been one of those detachable ones). She wore McQueen again and looks gorgeous, and I love her little angora cardigan, women so often freeze at black tie events, the guys get to wear their jackets and we're supposed to get about in a dress with no sleeves.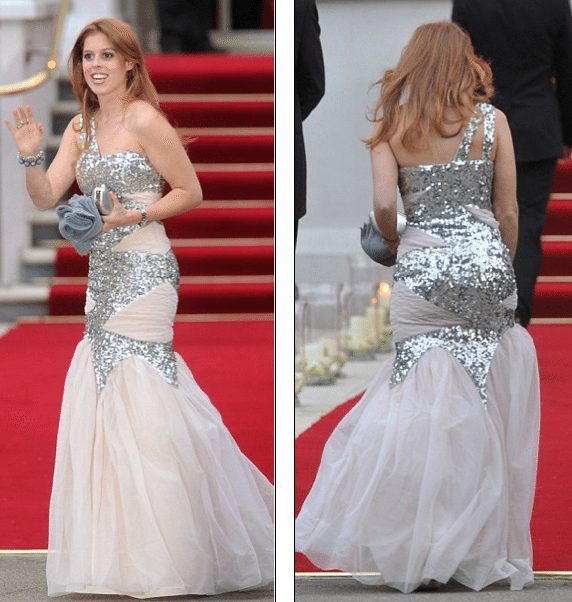 Princess Beatrice at the reception
Which outfits/hats did you like most and least?