Melbourne based blogger Candice de Ville, blogs as Super Kawaii Mama and this 1950s pin up style icon today share her stylish thoughts. You can also find her on instagram.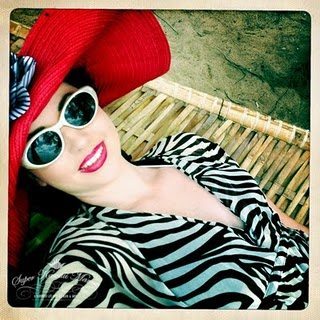 Turtle Beach
What is the secret to great style?
Learn all the rules of fashion, then set about breaking them in a confident, considered and individual manner.
What is the one thing you would spend a lot of money on? The perfectly cut, beautifully made winter coat.. In fact I just did! I've bought myself a 1940's vintage couture piece by Lilli Ann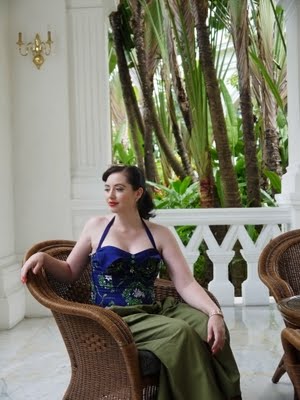 Miss Hussy winged top
What is the one thing you wouldn't spend a lot of money on?
Anything heavily trend based like harem pants. I'll bet MC Hammer is regretting some of his fashion 'investments' now!
What are your top tips for looking stylish when travelling?
Pick a colour palette, plan for occasions and never underdress. In fact I've recently written an in depth post about how I pack after my most recent trip. http://www.superkawaiimama.com.au/2011/03/03/how-to-plan-your-packing-for-a-perfectly-stylish-vacation/
What's not worth the money?
Just about everything seen in those "fast fashion chain stores". Yes, they are instant gratification, but they don't represent quality or value for the money you spend. Buying a top for $40 that cost $4 to make, just makes no sense to me. Yes, they have their place but at least if you do buy them, do it with your eyes wide open to what you're actually getting for your cash.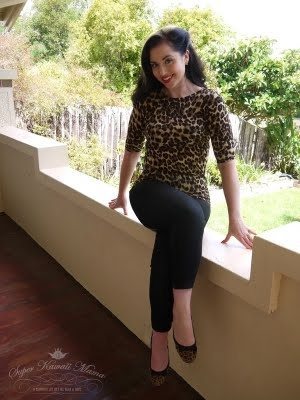 Wearing Bernie Dexter
The one piece of advice most women need but don't get? Don't dress firstly for men, and don't dress firstly for other women. Dress firstly for your best self and what what makes you feel inspired.
What is your favourite current trend? The return to more feminine looks.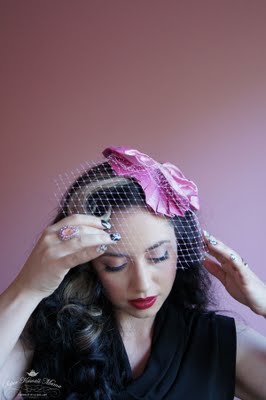 Worn to L'Oreal Melbourne Fashion Festival
What's your favourite short cut to style?
Hats! They are a brilliant way to instantly change the personality of any outfit.
What's the worst current trend?
The overriding lack of care and attention most people give their dressing. But my current specific hate is those dresses so short that it is difficult not to mistake them for a top!
How would you describe your personal style?
Glamorous, Eclectic, Vintage, with a healthy sense of humour!
Who are your style icons?
Auntie Mame, Sophia Loren, Vivienne Westwood, Carmen Dell'orifice, Dovima.