Today we get some great insider tips from Seattle based (but Netherlands born) Angie from You Look Fab. She has worked in the rag trade as a fashion buyer for ladieswear for 19 years and is a stylist who sees clients one on one.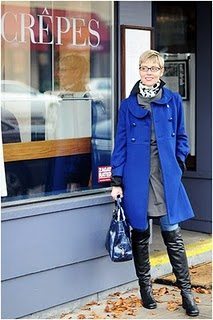 What is the secret to great style?
I hope it's not a secret because I shout it from the rooftops! Style is a celebration of individuality and that's why there is no one way to look stylish. As the name of your blog states it, great style is always from the inside out. Look good and feel fabulous – feel fabulous and look even better.
What is the one thing you would spend a lot of money on?
I'm happy to spend a little extra on several wardrobe items actually. In most categories I'd rather have one killer piece than 10 nice pieces. I don't mind wearing the same things over and over again especially when the cost per wear whittles down to nothing. So count me in on spending money on coats, jackets, bras, footwear, handbags, watches, eyewear and my haircut.
What is the one thing you wouldn't spend a lot of money on?
Knitwear and knit tops. No matter how much I spend, knitwear will pill and knitted garments stretch out and lose their pristine lustre. So I don't buy knit tops anymore and I refuse to spend money on knitwear.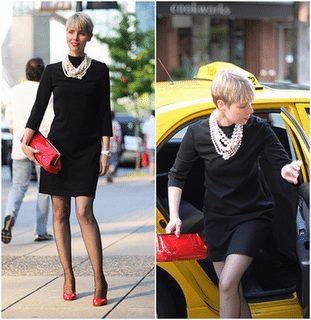 b>What are your top tips for looking stylish when travelling?
Try on your planned outfits before you pack them to make sure they work, and don't skimp on the number of scarves, footwear and handbags. Who says that you have to travel at light as possible! These items make the same outfit feel fresh and different. Changing your footwear frequently also saves your feet.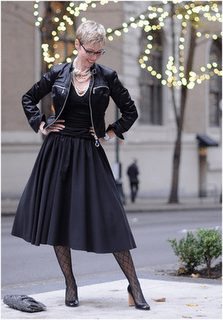 What's the secret to looking polished?
A fabulous haircut, a healthy glow, defined lips and eyebrows, and well fitting clothes.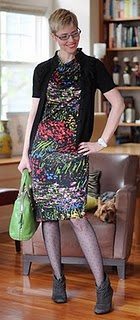 How do you balance new trends with a more timeless look?
I love to wear new trends and do so frequently. But when I do I always ground the outfit with classic pieces like layered pearls, a crisp button down shirt or a tailored jacket.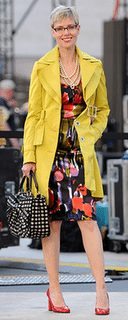 What is your current obsession?
My obsessions have been the same for years: cream coloured footwear, chunky white pearl necklaces and mod frocks.

Who inspires you?
My late Mum who died over a decade ago is still one of the most stylish women I know so even in her absence she still inspires me. I'm also inspired by the fashion and style on the streets of Hong Kong, London, Amsterdam and Paris. I'm greatly inspired by the fabulous over 50 year olds who post outfits on our forum, and of course I am very inspired by the outfits which are posted all over the blogosphere. Unlike fashion magazines, I love how all body types, budgets, lifestyles, ages and fashion personas are represented on the Internet.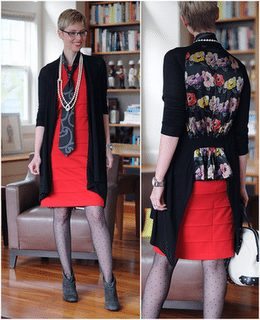 The one piece of advice most women need but don't get?
Remember to have always have fun with fashion and style. It's the only style rule you aren't allowed to break.
What's the best piece of style wisdom you've ever received?
I think it was from top NY Fashion Stylish Kendall Farr, who recommends changing your hairdo before you change the rest of your style. It's amazing how much a new hairdo will impact the way you look and feel in outfits.
What is your favourite current trend?
I'm really enjoying the glamorous 70's revival of fashion this season. I never knew I was as enamoured by the dressy looks of that decade until this year when I discovered that I have wardrobe full of 70's inspired items. Very fun.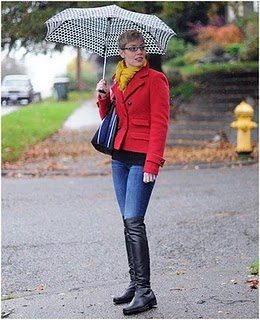 How would you describe your personal style?
As one friend puts it "the Chanel girl in tomato red". I'm happy with this description! It captures that I have classic elements, but also a strong dose of the unexpected and what's on trend. Modern, yet retro. I love contrasts.