I've finally got into the Mad Men rage, it's not big here in Australia but as Deja Pseu and others have all talked about it being a great show, I decided to get it on DVD and watch – I'm now up to Series 3 and loving it!
Recently I was emailed by a reader wanting to know which Mad Men character they could base their wardrobe on, so I've put together some pointers so you can choose the clothes of the character who will suit you best.
8 Shape – Joan Harris (Christina Hendricks)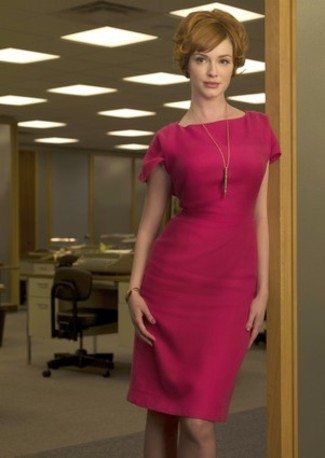 As we're all aware, Joan has a large bust, she tends to look better in the lower neckline clothes rather than the really high ones which can make her look more matronly.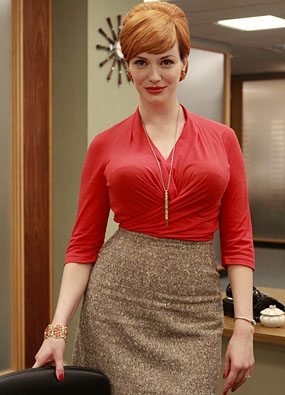 She has a shortish waist and an 8 shape, so suits the straight shapes that cinch in her waist.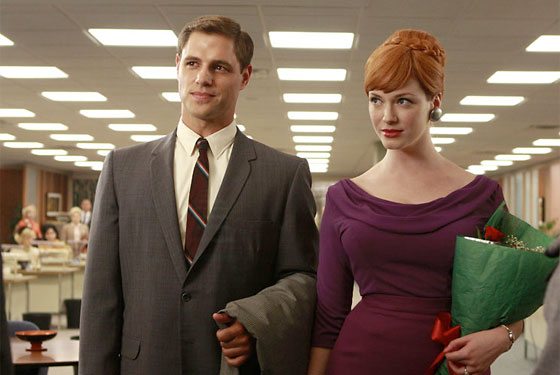 She generally looks best when the belting or tucking is in the same colour rather than an alternative, as this emphasises her short waist.
X Shape – Betty Draper (January Jones) this could also apply to some A shapes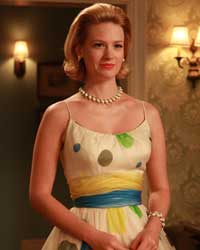 With a divine X shape figure, Betty Draper can wear all sorts of styles. She looks great in the big skirts of the era, but also as glam in the straighter shapes.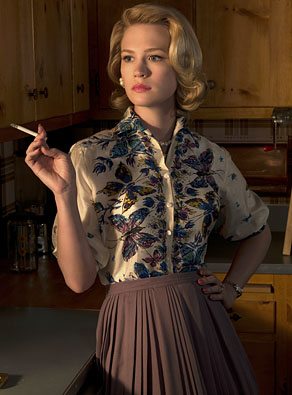 Betty can easily tuck into a flared or pleated skirt as she has a longer waist.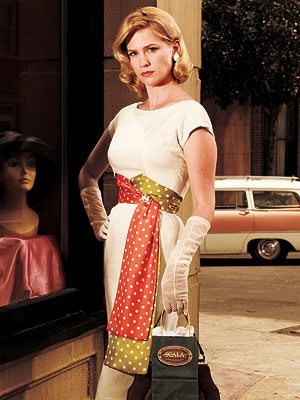 But she does need waist emphasis, and pulls it off .
As she has a small to medium size bust, she can wear both the high and lower necklines of the time.
I, V, H Shape – Peggy Olsen (Elisabeth Moss)
Peggy has a straighter shape, and her clothes would suit more the I, H or V shapes.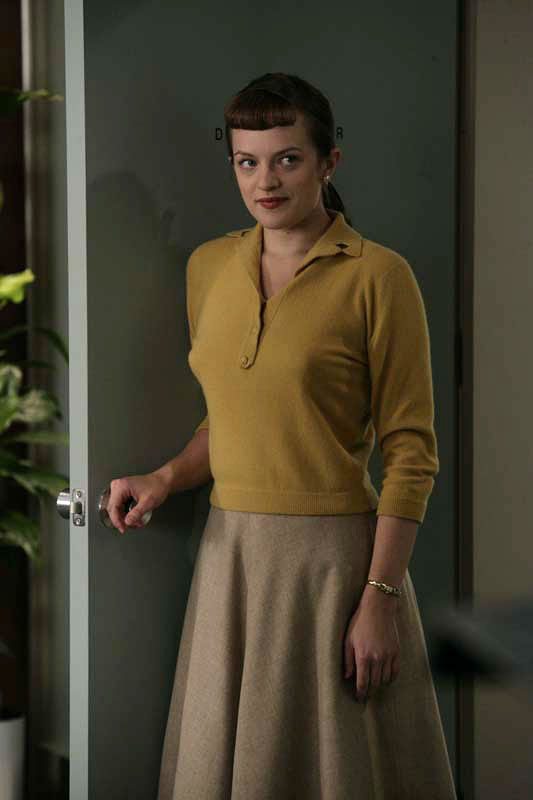 She tends to wear pleated skirts that are stitched to the hip (rather than the pleats that fall from the waist of Betty's character).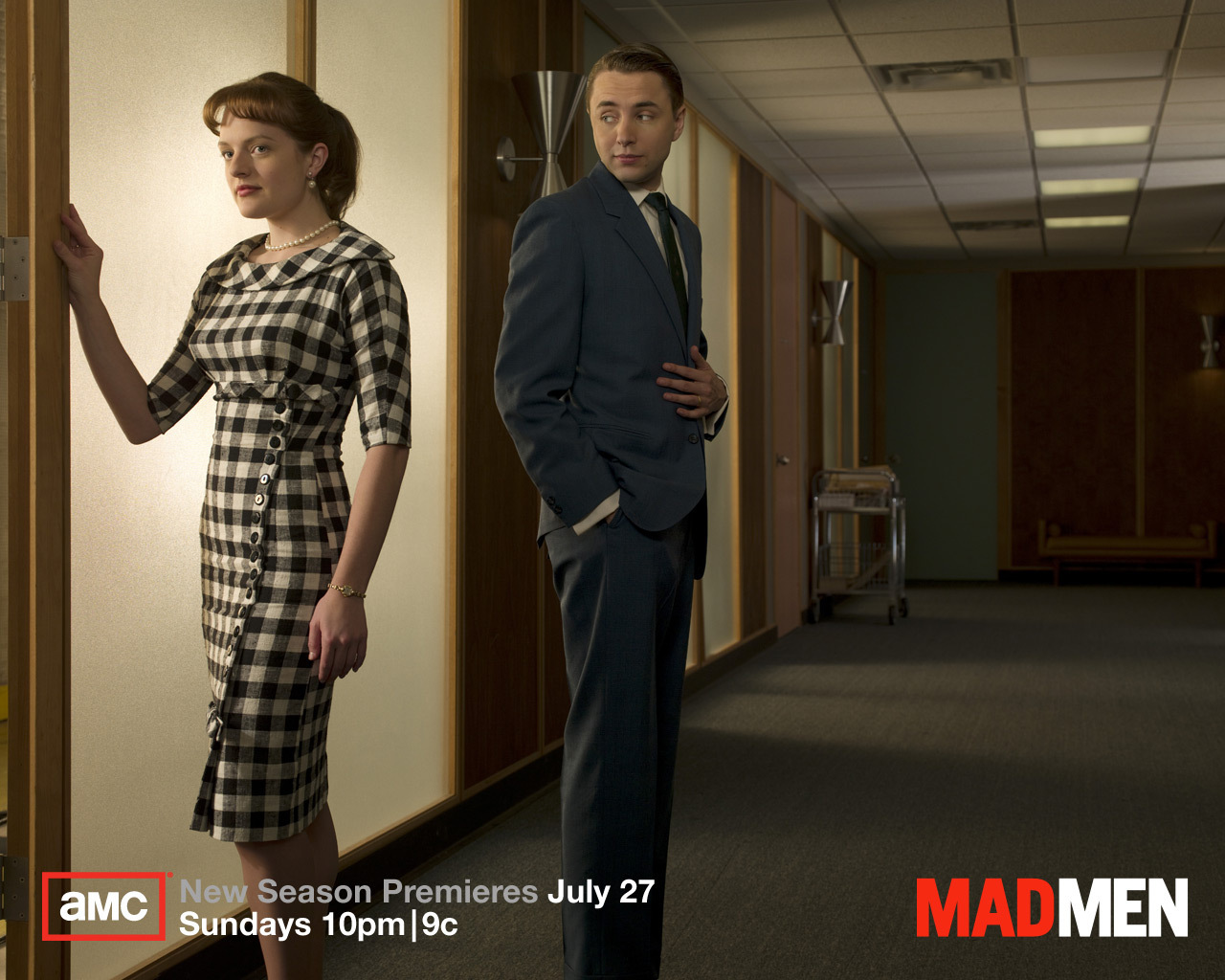 She looks best in tops and that bypass her waist without emphasis. Or alternatively have a cinching effect just under the bust.