Reader Jamtart asked recently for some ideas on what kind of jewellery would suit her – she's petite (5'1″) and busty – and wanted some ideas.
I suggest some pieces that are larger in scale, but not heavy in dimension – so in all price ranges, here are some ideas.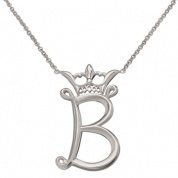 Firstly, from Wendy Brandes jewellery – a Boleyn pendant – select your own initial and have it custom made for you in either silver or gold.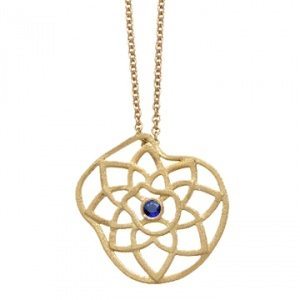 Or also from Wendy Brandes – a lotus flower which comes in silver and gold, with or without the stone.
Notice how you can see through each of these options? They are not solid, so don't appear to dominate as much as a solid piece would, but have enough size to distract from a larger bust.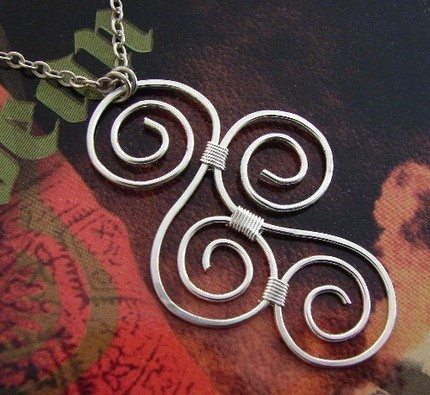 Alternatively, check out one of the many Etsy shops for great pieces in all price ranges to find a unique piece that is really you – this one is from StrungOutDesigns.
As a more petite person, Jamtart needs to keep her jewellery at her 2nd balance point, to draw attention upwards.