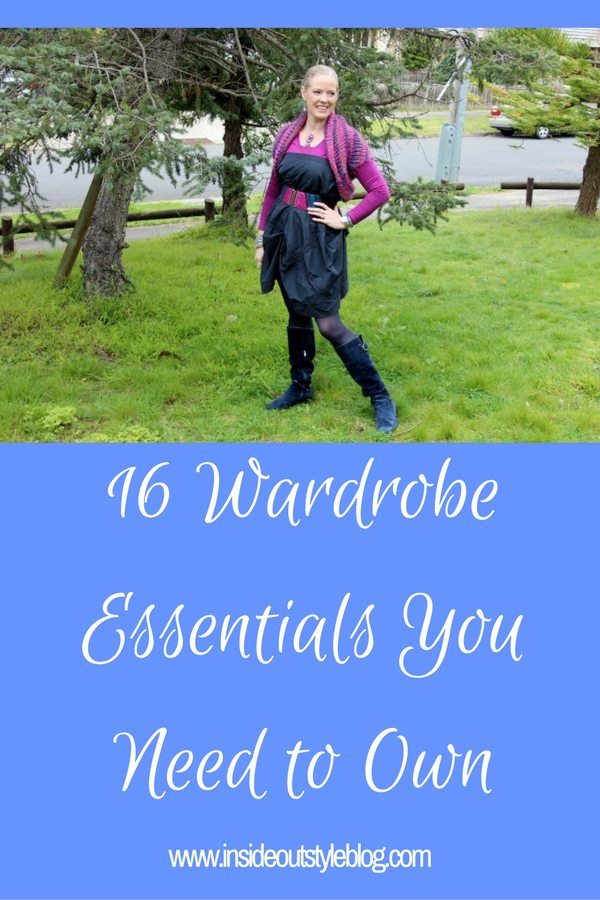 What are your essential wardrobe staples? My list would be dependent on your climate, lifestyle and of course preferences in what you like to wear.
Great jeans – ideally at least one pair in a solid dark wash as they are the easiest to dress up or down
Great pair of dark neutral dress pants in a classic cut
Coat (weight dependent on climate) in a colour that suits you (could be red, could be winter white, could be black, could be brown or olive)
Jacket that can be dressed up or down to suit the occassion and outfit
Denim jacket (or denim style casual jacket) to dress down skirts, trousers and dresses
Day dress in a flattering fit for your body
Skirt in a flattering cut
Merino or Cashmere (if cold climate) knits
Cardigan in great neutral to work over t-shirts
T-shirts with flattering necklines in a selection of great colours for you (and decent quality)
Knee-high boots for wearing over jeans and leggings or with skirts and tights in winter
Strappy sandals (both flat and with heel)
Ballet flats
Great handbag
Assortment of necklaces/earrings/bracelets/rings to change your look and create interest and originality.
Sunglasses to protect your peepers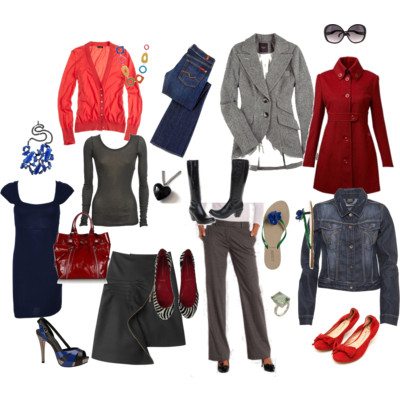 I've created a little collage as you can see – but you would need a few long and short sleeved t-shirts for it to really work – but as you can see I've stuck to a colour scheme here and this could so easily mix and match to create multiple outfits.
You can also use this capsule concept to create a great travel wardrobe too.