Work that Wardrobe has sent out a challenge, to create 5 days worth of outfits, from only 10 items – and that includes accessories – so her is my answer to her challenge. There are still a couple of other outfit options left to try too. I probably wouldn't really want to wear this all in the same week – but it could be done. I'd love to have been able to add in some earrings and a couple more necklaces – but rules is rules and I am abiding by them.
10 Item Wardrobe Capsule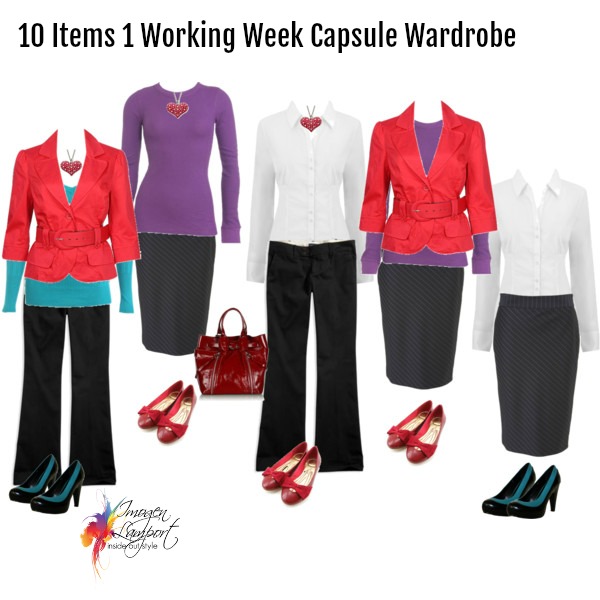 And of course, you'll see that you could put the red jacket over the white shirt outfits as well, or even layer the green knit over the top of the white shirt to create even more looks. The blue top with the skirt is another option again – and of course with or without the jacket!
The key to any capsule is to choose colours that work together so that you can mix and match easily, layer garments and create more variety with a small wardrobe of clothing options.
More Wardrobe Capsule Advice and Inspiration
4 Simple Tips to Help You Build a Stylish Wardrobe of Clothes