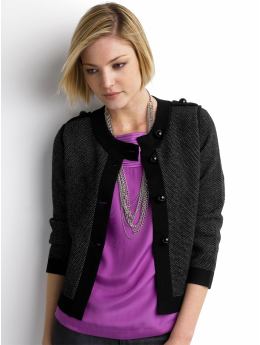 If you want to broaden your shoulders to balance your hips, why not look for epaulette detail, such as in this cardigan from Gap. This detail helps to add width and fullness to the shoulders and draws attention up the body and away from the booty.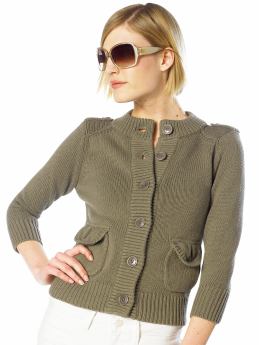 This military inspired cardigan also from
Gap
will work best on the A shaped woman, who has a slim waist and smaller breasts and shoulders, as the very high neckline would not be flattering on a more busty woman, and the pocket detail on the waist is only flattering for a woman with a waist, and would draw unflattering attention to an H shaped woman's mid-section.