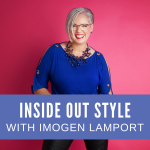 In This Episode
People talk about having superhuman strength in times of crisis to do things like lift a car off someone to rescue them. Yet some people do this for fun so I discovered recently.
My son and his girlfriend recently competed in a Strongman competition for the first time. I've never been to a competition before or had any experience with this sport. During this competition, they competed in four different events.
The first was towing a car up a hill.
The second was holding a car to stop it from rolling down a hill
The third was deadlifting a car as many times as possible within a minute
The last was doing as many clean and presses (overhead weighted bar with tires and additional weights) within a minute.
The competition was held outside a small gym in the car park (since cars were involved) and the competitors mingled with the spectators while they waited their turn to compete.
Now you may be wondering what a strongman competition has in common with improving your style, but what struck me, is that one aspect of the Strongman competition was one of the reasons I see so many of my 7 Steps to Style and Evolve Your Style program members improving their style.
Watch to Hear My Thoughts on What a Strongman Competition Has to Do with Improving Your Style

The Power of Encouragement
Encouragement helps people go the distance and to achieve feats they didn't think they were capable of.
This is what I witnessed watching the Strongman competition and what I see every day when I see how the community aspects of my online style programs really assist people in not giving up and to keep on trying.
It's very easy without any encouragement to just give up. Yet time and again during that Strongman competition I saw people who thought they'd give up, stop and give it another go because of the belief and encouragement they were getting from the community that surrounds a Strongman competition.
It's the same experience I see and one of the huge values of doing an online style program, you get a community of people, on the same journey as you, who are all cheering you on, giving you tips (just like my son was being given tips on how best to approach each event by more experienced participants to help them succeed) our online style communities also really want the best for you and will give you useful feedback, tips and ideas on how to improve your outfits.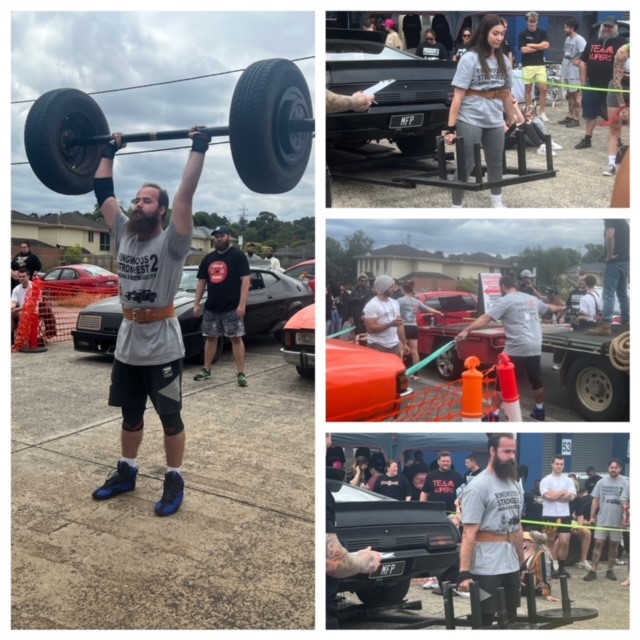 Community Can Be The Key to Faster Success
Sure you can do it all at home alone, by yourself. But it's all down to you figuring everything out on your own.
When you have a community of people, some more experienced than you, who are further down that path, they will have lots of great suggestions to help you, things you may not have thought of, sometimes big changes, other times small tweaks, that can help you improve your style in giant leaps instead of just baby steps.
It's very hard to see ourselves objectively in the mirror in the way others see us. Plus the benefit of having people who are there supporting you, and giving you positive reinforcement that you're on the right path can help you keep on trying each day, instead of falling back into old habits and your old style rut.
So many of my program members will tell me that the community has been so key in helping them improve their style, and that they get so much enjoyment from it as well, that they can both receive tips and feedback as well as share their own tips and ideas with others which in turn helps improve their own style.
As the people who have studied how adults learn, when you can teach something, you are actually embedding your own knowledge and it means you really grasp a concept. So even though you may not think of yourself as a teacher in this sort of environment, that sharing of ideas is actually assisting you in becoming more knowledgeable about style which is why it speeds up your own style education.
Are You Too Close to Your Own Problems?
Most of us have so many body image issues and thoughts, we have messages that we have internalised from our childhood onwards and there is a lot of "stuff" that can get in our way and stop us from getting to where we want. This is why having a community of women who understand but have more insight and objectivity than we have, can help us see ourselves in a new light that opens up new doors to alternative options that we may never have considered before.
Taking Photos of Your Outfits Is More than Just a Record
The value of taking outfit photos can't be underestimated. So often women will say that they still feel they have a long way to go with their style, yet I see massive changes from where they started. I recommend taking photos so you can look back and see just how far you have come along your style journey. YOu may not have made a wholesale change overnight (your wardrobe is unlikely to have completely renewed itself overnight -there is no fairy godmother that does this), but over time all the small incremental changes you make will make a massive difference to your style.
Just as if a pilot sets the course of the airplane 1 degree off the intended destination, within a few minutes the plane is off-course and headed to a completely different destination. We don't notice incremental changes, they don't feel as exciting or impactful as a "makeover show" style change, but they do make big difference to your style.
As Ellen said a month after joining 7 Steps to Style:
"On the very first day I took a photo. I like to go back to it sometimes because when I see that mousy plain looking person I know that it's me but already I am starting to feel like someone different."
And just recently, Heather, one of my fabulous members sent me an email with these photos
and this is what she said in her email:
"I just wanted to say a big THANK YOU for your programs. I came across this old photo before 7 Steps to Style. The difference between what I used to wear on an ordinary Friday morning, is striking.

I feel so much better about the way I look now, and it feels so much more like me.

It's been such an enjoyable journey and my wardrobe is shaping up nicely!"
Would You Love a Style Community Cheering You on?
If you can see there may be some value in having a style community that is there generously sharing their knowledge and experience, as well as cheering you on, then I'd love to invite you into my amazing, supportive, non-judgemental one. I've just recorded a new on-demand video masterclass How to Confidently Select Clothes that Feel Flattering with tips to help you improve your style and insight into my style programs and you'd like to know more you can find out more and watch it here (it's totally free) now.
Masterclass | How to Confidently Select Clothes that Feel Flattering
If You'd Like to Define Your Style and Discover Your Colours
If you're sick of wasting money on clothes that don't work and you know there is a better way, then join my 7 Steps to Style program and get the right information for you and your style.
Subscribe to my Podcast
You can now get these videos as podcasts subscribe and never miss an episode
Send me Your Questions
Please email me your questions to be included in my Q&A Lucky Dip!