One of my greatest joys is seeing how powerful the work I do is. The positive impact it has on women's lives as they discover who they are and learn to express their style in an authentic way that makes them look fabulous and feel great.
Here is Michelle's story in her own words . . . .
"The results of Imogen Lamport's 7 Steps to Style and Evolve Your Style programs have been far reaching for me.
I was at a period in my life where my body had changed considerably
due to advancing years and health issues. My lifetime of being underweight with a slim build gave way to a new a curvy shape, that was at least three clothing sizes bigger than before.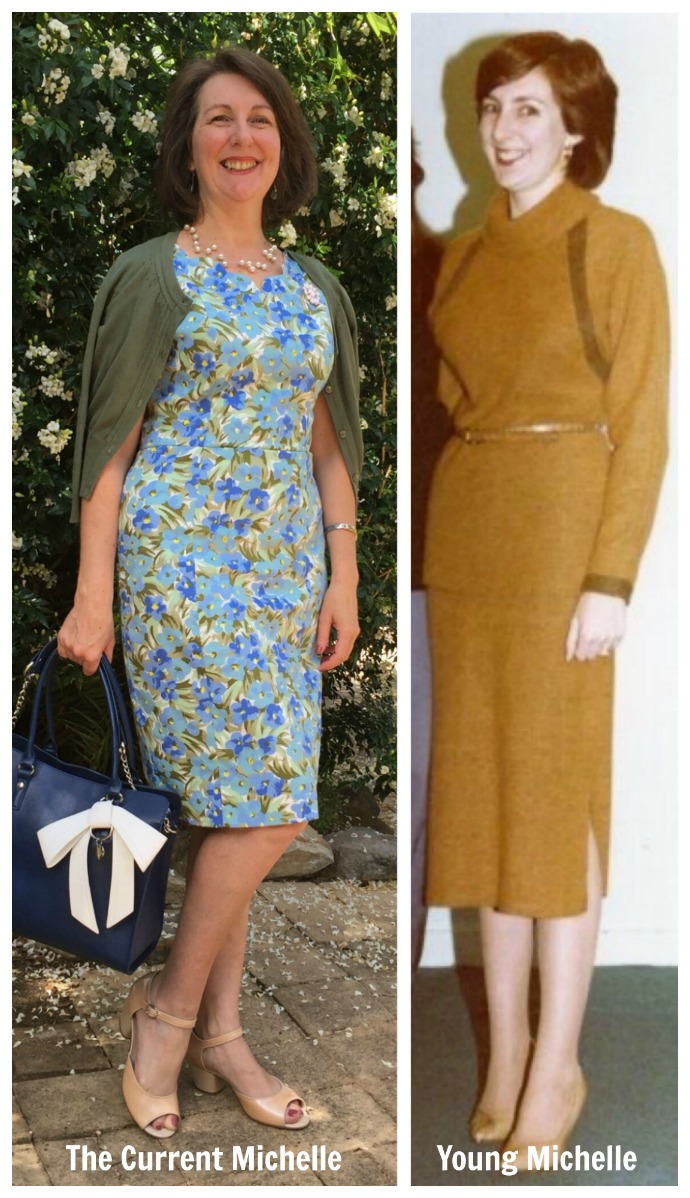 I didn't mind having the extra weight but it posed challenges to my wardrobe, as it wasn't just a matter of going up in size, it was how the extra weight sat on my body-shape that made the styles of clothes I had previously worn not suit me any more. The slim fit skirts and jeans, or more clingy fabric clothes that I had worn were unflattering now that I wasn't lean as a bean.
Shopping became a demoralising process as I could never find things to fit and flatter. I stuck to basic items, selected because the fabrics could breathe through the hormonal heat and got them in different colours and basically wore the same thing most of the time. Shoes needed to be comfy for walking due to foot and knee issues and that often completed my look in less than satisfying ways. I was frustrated and in a rut.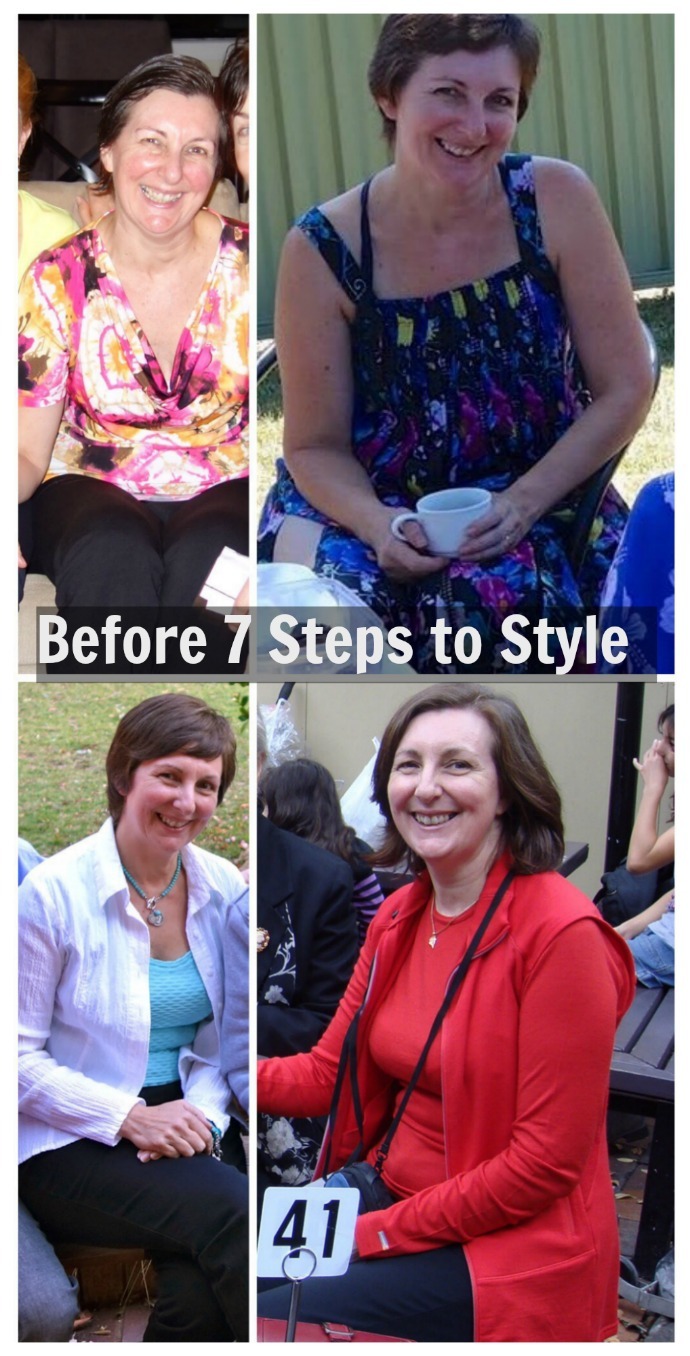 I tried lots of things, bought some too, but mostly found myself disappointed. The shop mirror lied, and so money was wasted. I had a wardrobe that was bursting at the seams with very few clothes that fit, items that I didn't love, and every day faced the problem of nothing much to wear. Special occasion dressing was even more difficult. I had not discovered the power of accessories then either.
Like many others I had done the Colour Me Beautiful and Always in Style colour analysis in my youth, being typed as an Autumn. I still had my swatch of colours but found more and more that the very warm colours did not work for me as they were too bright and warm for my soft and deep colouring.
I read about body types but the basic categories didn't fit me either, I was somewhere between a pear and an hourglass but not exactly either one. Imogen's descriptions of the 8-shape fit me so well. It is a common body shape and yet one that is virtually ignored in most other body shape systems.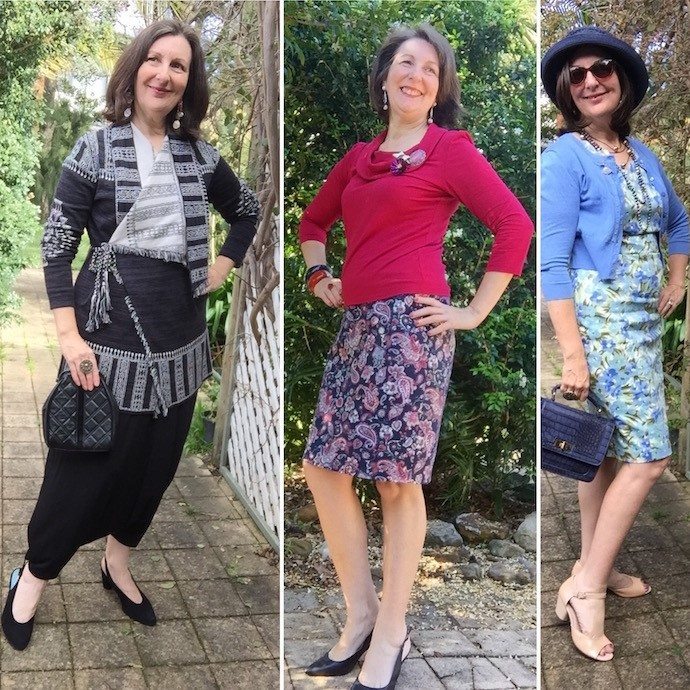 I was so happy to come across Imogen's programs but did not anticipate how comprehensive they are and that they would answer so much more than my colours and body shape. The whole process has been a wonderful journey of discovery.
The big issues for me were learning to dress to suit my curvy shape, learning how to identify what to look out for in clothing styles, and appreciate how easy it is to get clothes altered to fit me properly. Deeper than that was identifying my own style – the clothes that make me feel like me, and feel great, and to build a wardrobe that works so well that I have plenty of options with fewer pieces. Discovering the power of accessories was a revelation.
I discovered that there are several elements to my style personality. While I favour timeless, classic shapes, the creative side of my personality needs to be allowed expression too, along with my feminine side. I learnt how to understand and combine these elements to arrive at my own style recipe that works for my lifestyle and climate.
This method is far more satisfying than many style book methods where you choose one basic style from a handful of others and dress accordingly. Such methods do not take into account all the aspects of our unique personalities. I now know how to express these elements of my personality in the way I dress.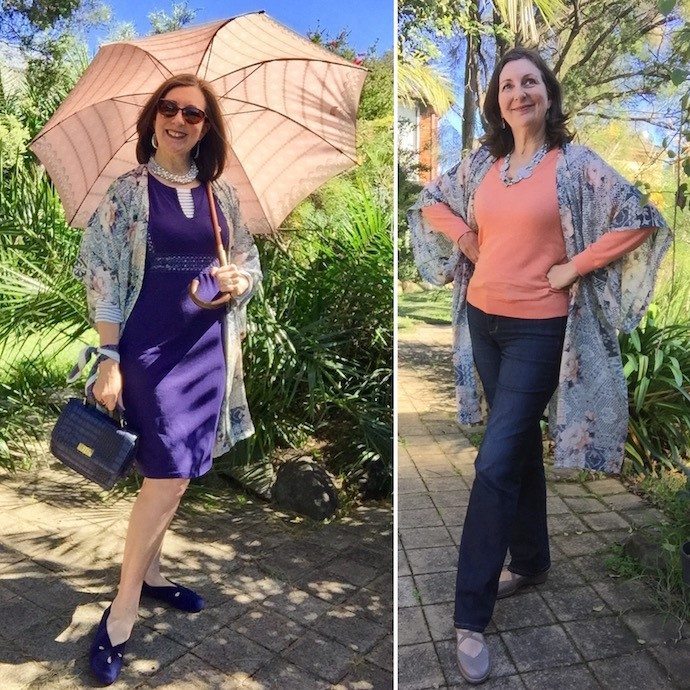 Imogen's Absolute Colour System has many more palettes than old systems, so that I had the option to get a real match to my own colouring. It took into account that as I age my hair, skin and eye colours change, sometimes even from warm to cool.
It includes colour and value contrasts which are aspects that were completely unknown to me, and yet I have discovered are one of the most important aspects to great outfit dressing. It's why I so often could not put my finger on what it is that makes an outfit a bit off, and not work well, when all the individual elements seem right. It's often why when I see an outfit on a model or on someone else and think it's fabulous but then find it looks so wrong on me.
Getting the colour and value contrast right in an outfit enhances my individual colouring rather than overwhelming it. Now I know how to dress so people notice me, rather than just my clothes.
The Facebook forums that I have participated in to work through the 7 Steps and Evolve Your Style challenges have enhanced my learning. Members privately share photos and questions, post outfit challenge selfies designed to help you work out your own style preferences and improve your ability to put an outfit together, get a chance to give and receive feedback in a positive and supportive environment, and even share links to source items, all of which really helps you develop your own style.
For me it has taken about eighteen months to hone my style and be in a position where I am confident and feel I have developed a cohesive wardrobe, my own signature style, and feel wonderful getting dressed every day.
I may not be a skinny young thing any more but I sure do know what looks good on my three sizes bigger, short waisted, 8-shape, hip-dips, soft colouring, and what's more I know where to shop, and how to adjust clothes to fit me perfectly.
I highly recommend Imogen Lamport's 7-Steps to Style program to anyone who is interested in developing or enhancing their own style, who wants to achieve a cohesive wardrobe of clothing that gives them lots of outfits to wear that will make them look and feel fabulous, and to ultimately save money and time on shopping.
It is the start of one of the most exciting journeys you will ever take."
Discover exactly what you get in the 7 Steps to Style program here.