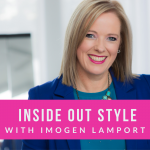 In This Episode
How do I lighten up my Enigmatic (deep, smoky and warm) wardrobe for summer?
Stylish loungewear – does it exist?
Does it bug you when you see people wearing completely the wrong colours?
What to Wear in Summer When You Have Dark Colouring
How to Choose Colours in Summer When You Have Deep Colouring
Casual and Lounging Clothes
8 Ways to Look Stylish in a Casual Environment when Jeans are Not Your Thing
Subscribe to my Podcast
You can now get these videos as podcasts subscribe and never miss an episode
Send Me Your Colour and Style Questions
Please do email me your colour and style questions to answer on upcoming videos!