Please welcome Mireille from North of Atlanta, Georgia (USA) who writes the blog Chez Mireille – fashion travel mom as she shares her Stylish Thoughts with you.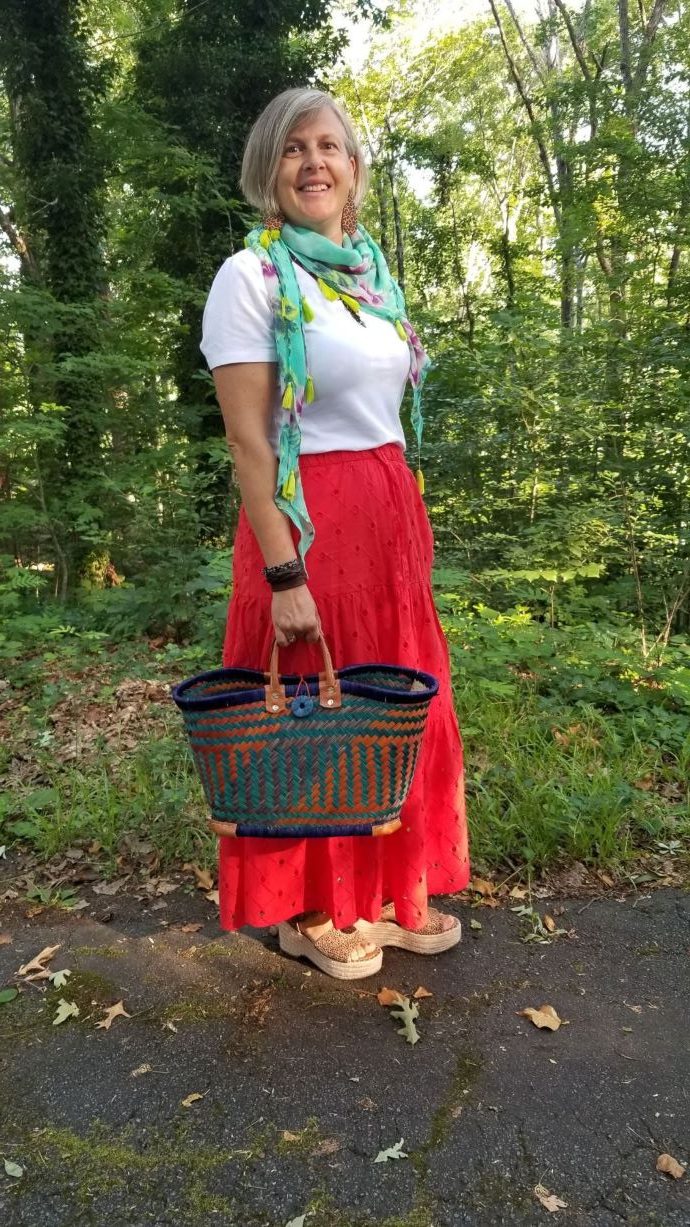 What is the secret to great style?
I think it is confidence and fit. If you are trying to blend in and be invisible, wearing the greatest clothes will not look the same on you as someone standing tall, being happy with what they look like. We all have things we do not like about ourselves, we are all perfectly imperfect (as Jodie for Jtouchofstyle says), different shapes and sizes but we all can look great. Fit is also key. Trying to fit into something that does not fit you will not do you any favors, I am learning to let go of numbers and sizes and instead take a look in the mirror or take a picture to see how something fits.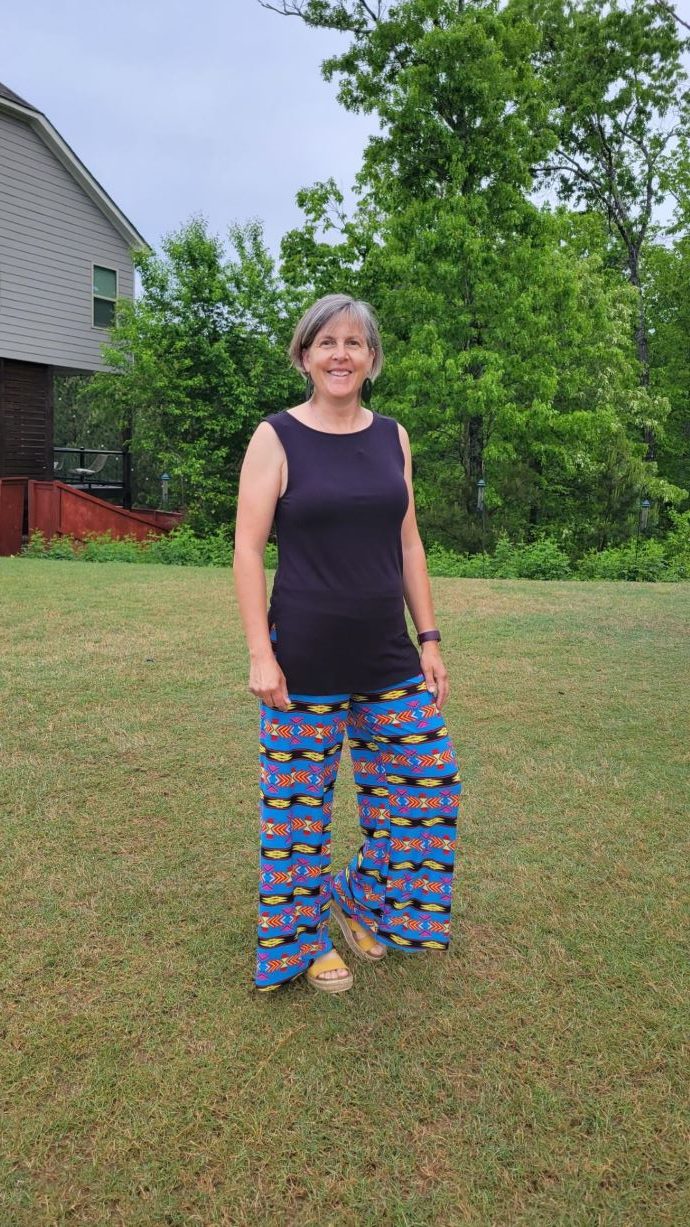 What is the one thing you would spend a lot of money on?
I actually will spend more on an awesome pair of joggers or shoes. I have bought two pairs of Zella joggers that have lasted the stand of time and have worn them over and over for the past 2-3 years. If I know I will wear something, I am more willing to spend more money on it. I never spend much on tops as most will eventually feel out of style, will stretch or get stains.
What's the secret to look polished?
I would say, accessories: a fun pair of earrings or a necklace combined with some great shoes can make a simple tee and jeans look shine and look put together.
Who inspires you?
I have been reading fashion/lifestyle blogs for a number of years now and the two women that stand out for me are Jodie from Jtouchofstyle and Shelly from The Queen in Between. Jodie is a wizard at showing how versatile clothes can be. She is very creative, colorful and has so many ideas. Shelly inspires me as we have I think a similar style so I can shop my closet to recreate some of her outfits.
What are your top tips for looking stylish while traveling?
I love this question as our family loves to travel. We have traveled abroad several times and some of those flights were long! It takes a good 20+ hours to get to the Republic of Georgia if you do not want to break the bank. We also like to travel in the US usually by car so we shoot for a less than 7 hours ride. For both these types of travel, I suggest finding a dress or pants (for me, usually my Zella joggers), a cute top and often times a scarf. The scarf adds style and can double up as a layer if you get cold. I also always wear a pair of lightweight statement earrings and a cute pair of sneakers. You do not want to wear anything too tight or uncomfortable.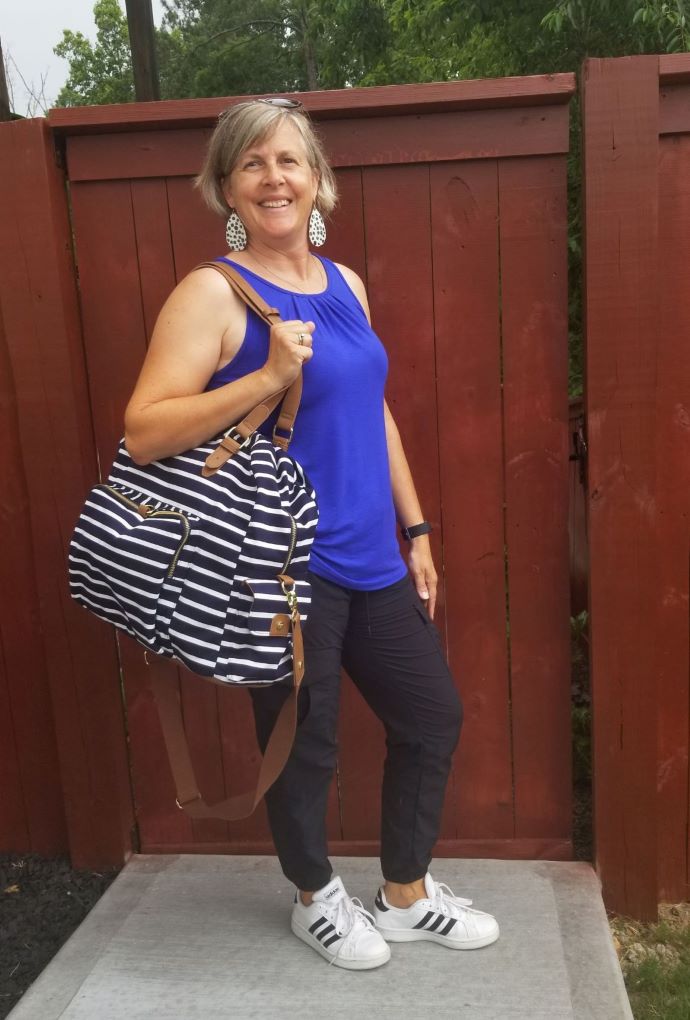 What is your current obsession?
Lately, it is shoes! I am finding that I love my shoes, new and old as they can really change up a look! I have shopped a little too much at DSW these past few months. Right now, I really want to get to a space where I am not tempted to add more to my closet as I feel as it is pretty well rounded. I want to focus on wearing what I have but a cute shoe sure can draw me in!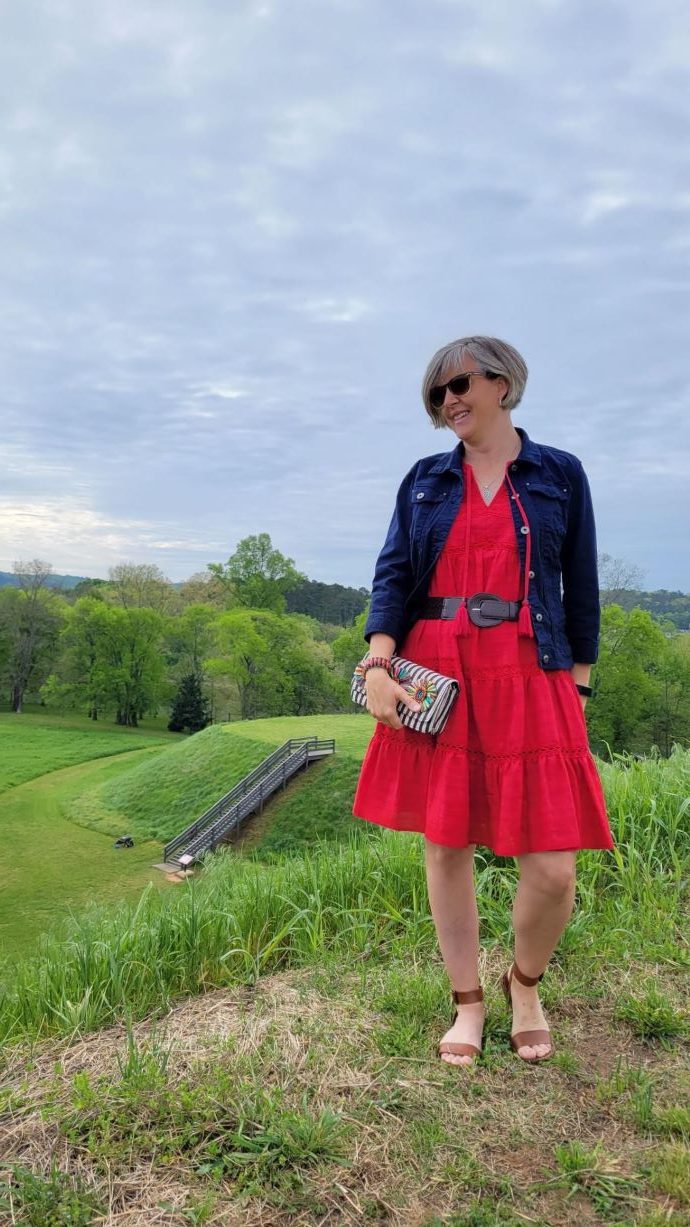 You can follow her on instagram here.