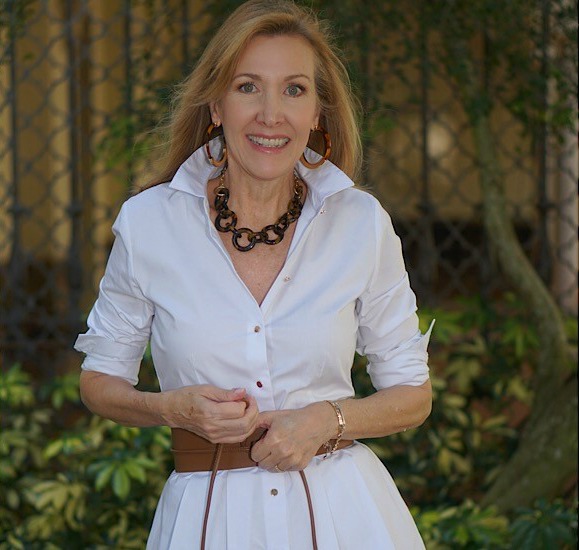 Please welcome Nina Bandoni from Tampa, Florida (USA) who writes the blog Sharing a Journey all about ageless life and style as she shares her Stylish Thoughts with you.
What is the secret to great style?
First, taking the time to figure out what styles, colors and shapes look best on you, combined with what makes you feel amazing and suits your lifestyle.
Second, tuning in every so often to notice changes in your shape, coloring and personality and adjusting your wardrobe accordingly…do your clothes still reflect who you are now?
And finally, adding a few new pieces or accessories to your wardrobe each season to keep it current, fun and interesting.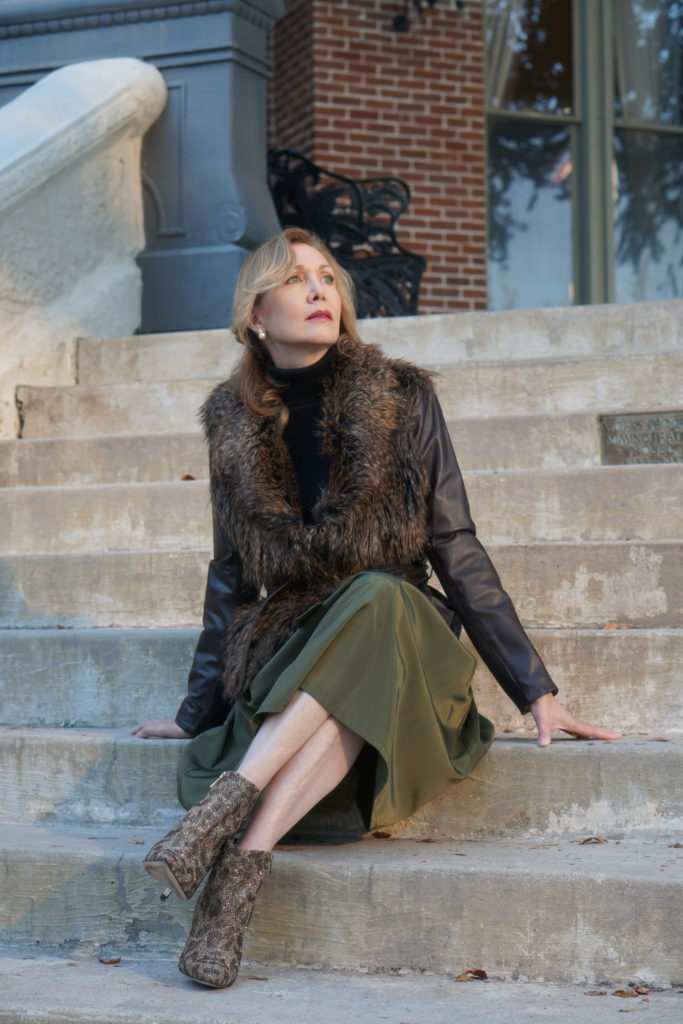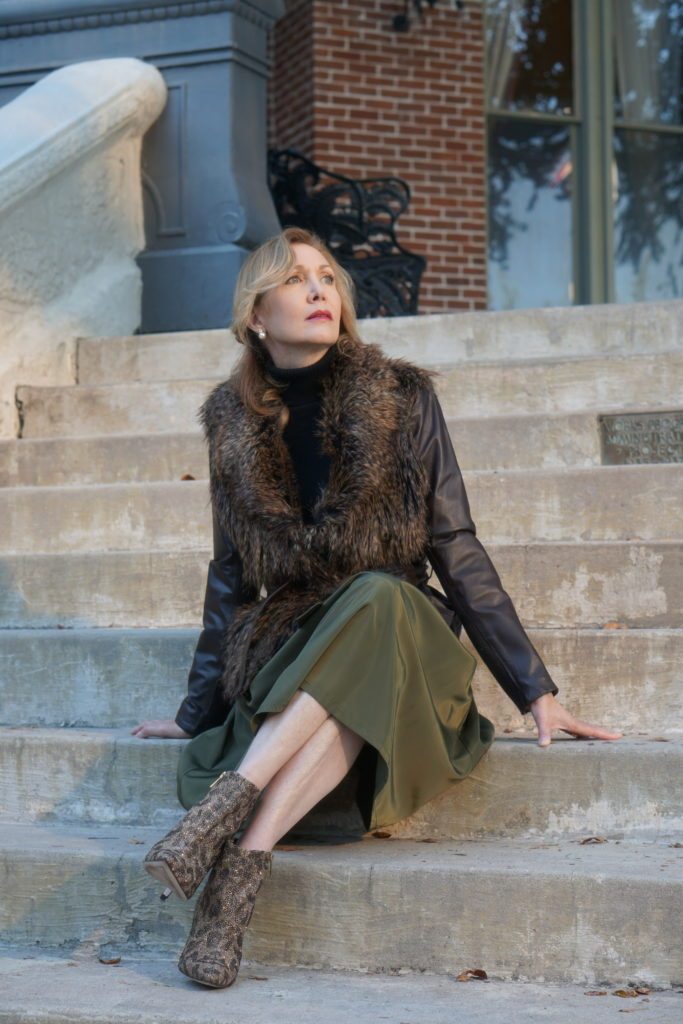 What is the one thing you would spend a lot of money on?
Classic pieces. I am a slow curator in my personal wardrobe and I wear my favorite items in various combinations on repeat; (on the blog we show many more options than are in my personal wardrobe) I work with a handful of colors so most everything "goes together" and because the "key" pieces are worn for years, I am not uncomfortable with paying more for really high-quality items.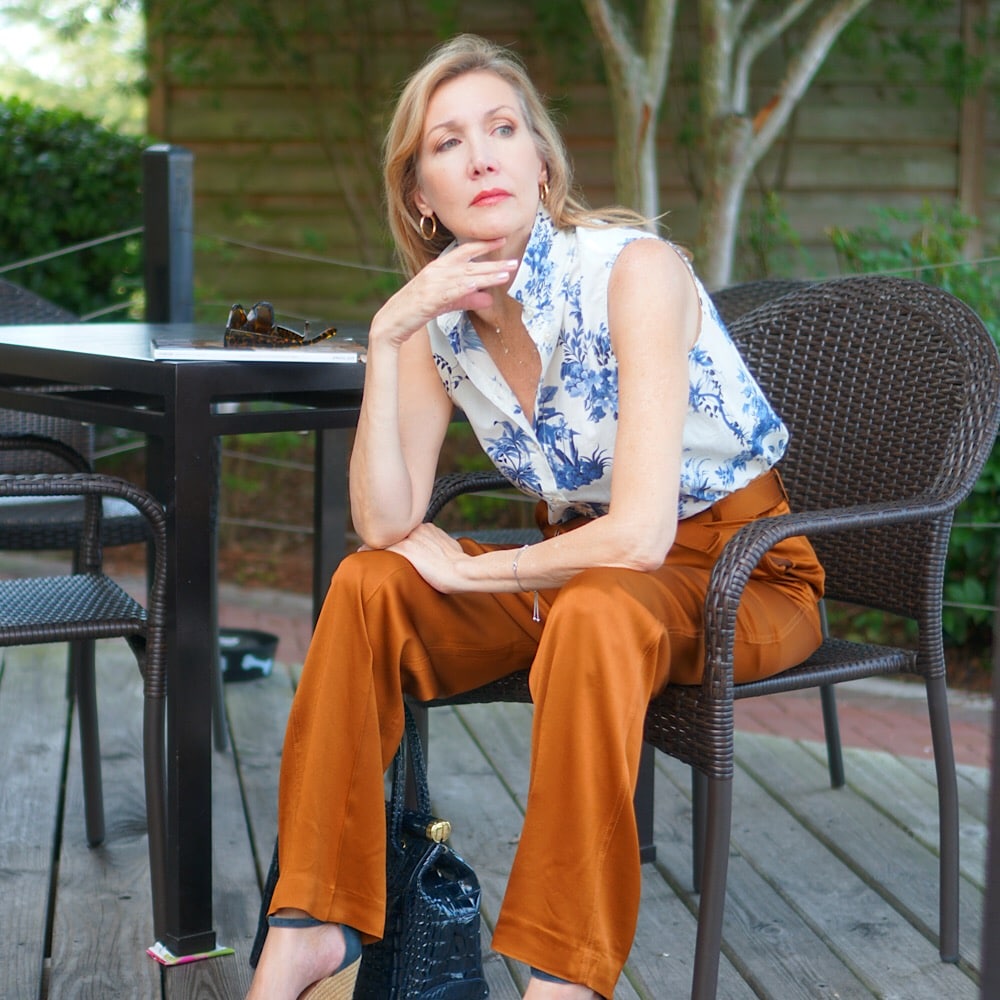 What is the one thing you wouldn't spend a lot of money on?
I am less inclined to be willing to spend a lot on trend items. I usually look on the sale rack for anything that is high trend, unless I LOVE the trend, which is quite rare. I like trends but tire of them quickly and always feel best in classic styles at the end of the day.
What are your top tips for looking stylish when travelling?
Travel has become very interesting style-wise, hasn't it? When I was young, we dressed in our best clothes to travel. Now people turn up in pajamas and gym clothes. I usually wear jeans, slip-on shoes that are comfortable for walking and a layered look on top. If I'm going to a cool climate, I wear my heaviest piece so I don't weight down my suitcase, and perhaps a sweater and a cami; if I am going to a warmer climate, I might wear a cardigan, rather than a coat and similar layers. One thing I always do is pack fresh undergarments and a tank top in my carry on. I've been separated from my luggage enough times to appreciate having something fresh to wear under those circumstances.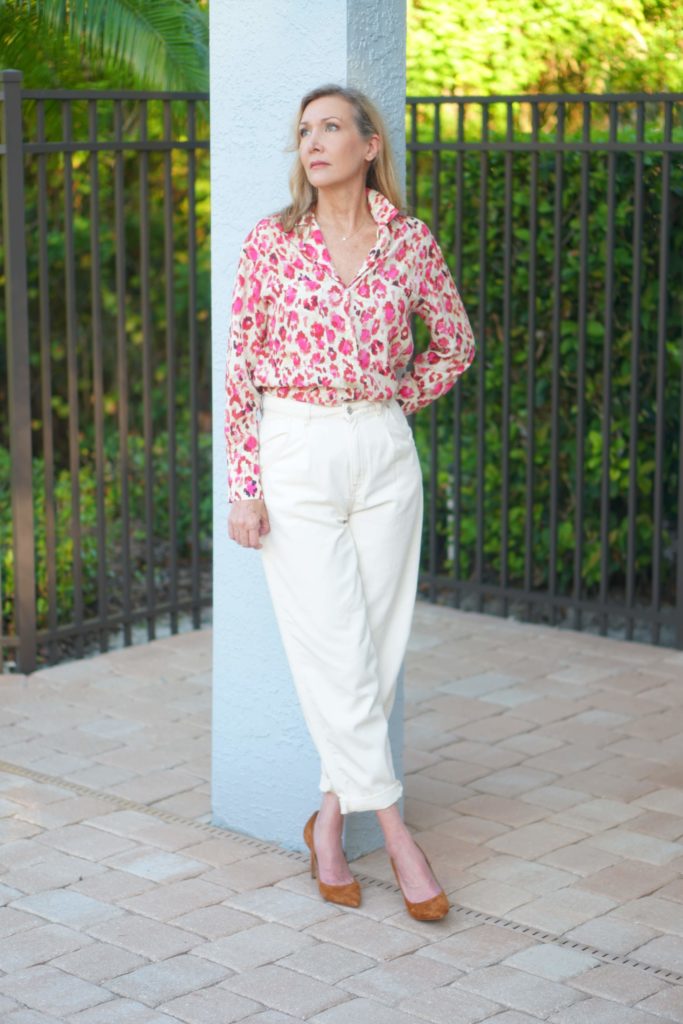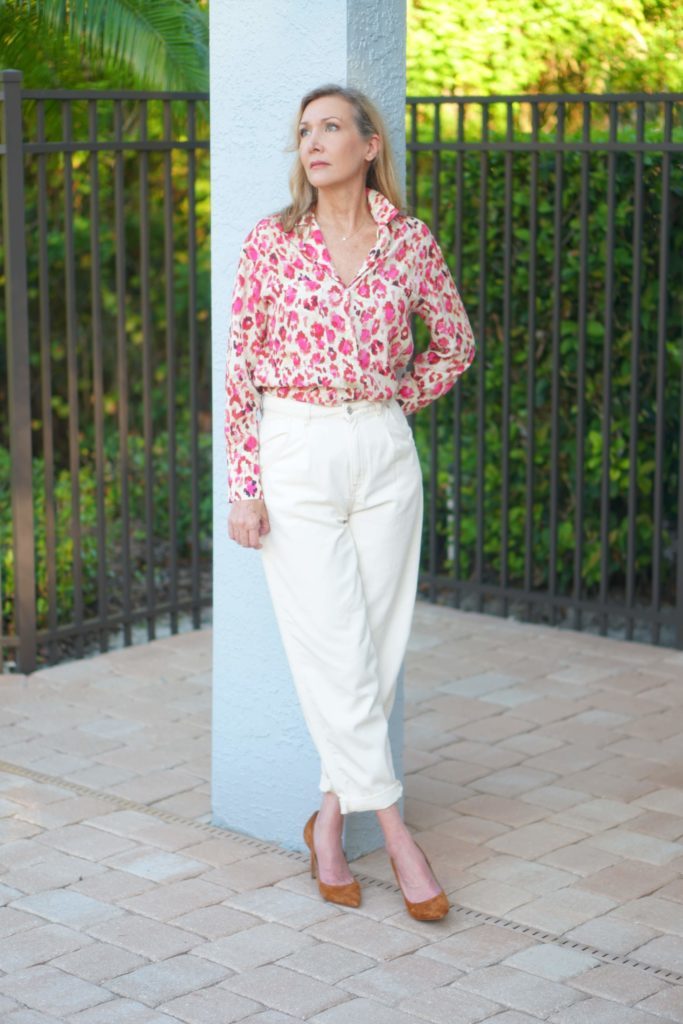 What is your current obsession?
I've been loving sweaters lately; especially roll-necks; I've been seeing lots of beautiful knitwear patterns and fresh silhouettes. I've just ordered several for an upcoming blog post and cant wait to style them for my readers.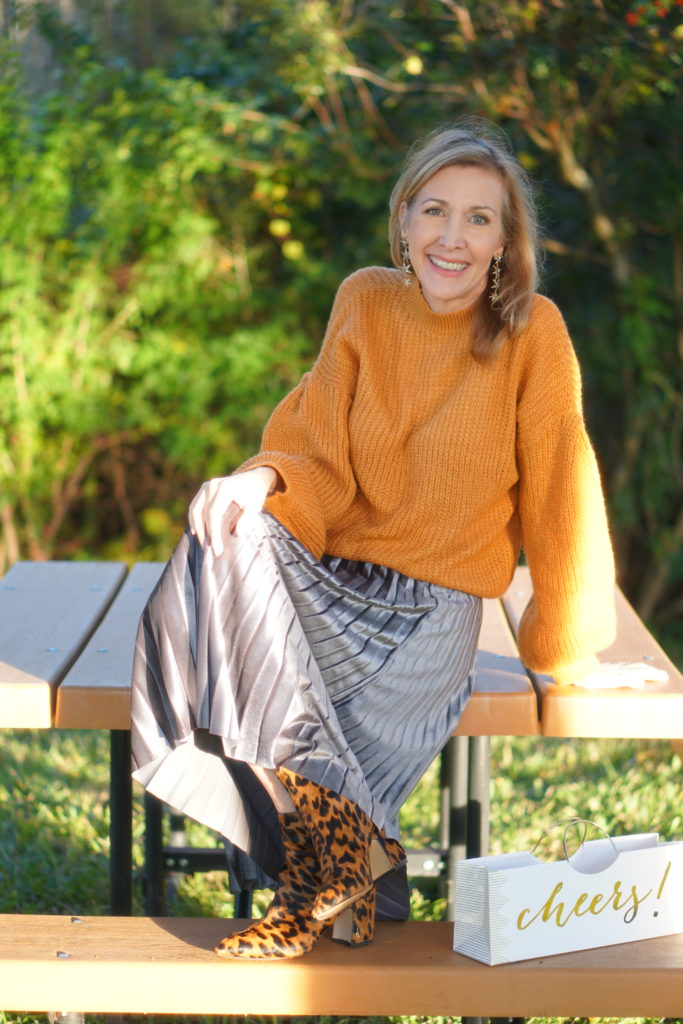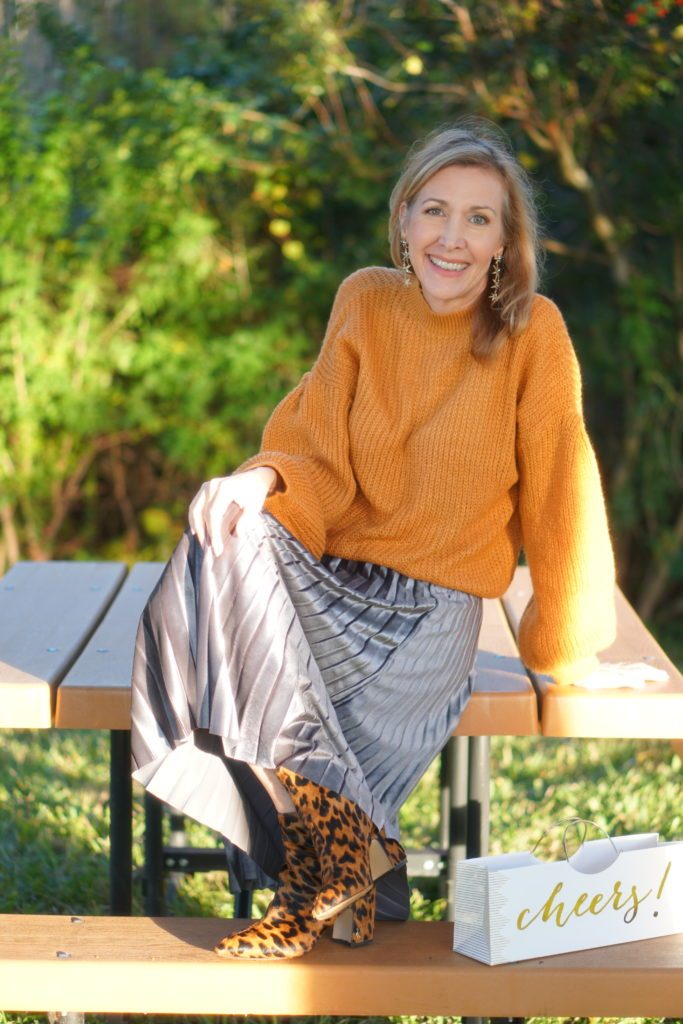 What's your secret to making yourself stand out?
Because fashion and style are a form of self expression, self-confidence is the secret sauce that makes a woman stand out.
What's the best piece of style wisdom you've ever received?
That our style is always evolving, and not to worry too much about "mistakes". As I look back on the various styles I've worn, I get a bit of a chuckle, but at the same time, I was learning and experimenting so I am not too hard on myself. It's all feedback leading to looking amazing now.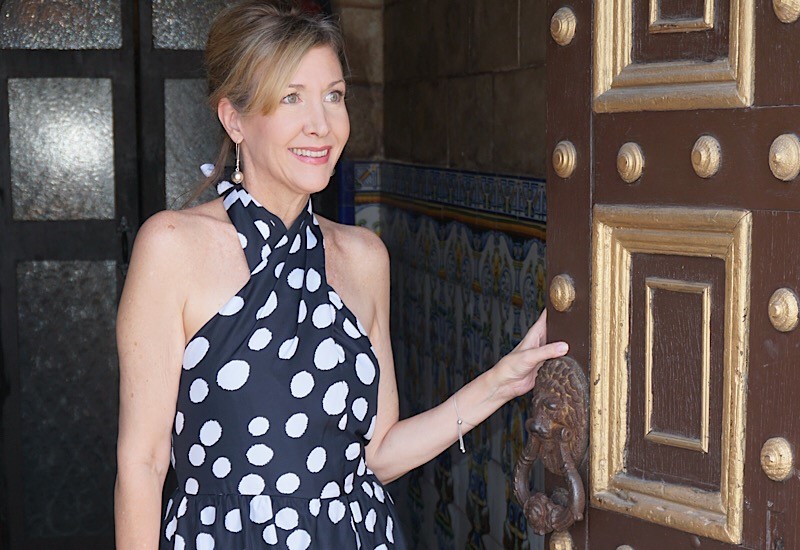 What is your favourite current trend?
The '70's style with trench coats, wider leg pants, blazers and neutral colors. You can bet my wardrobe is getting topped up right now!
How would you describe your personal style?
I would say I am evolving, yet again. In my early twenties, I worked in high-end retail and wore a blend of trends and classic pieces. I then got a job in corporate and wore very classic, conservative styles. The next twenty years, while I was raising my daughter, I was the mom in yoga wear because it looked presentable and I could keep up with all my responsibilities in a pair of straight leg yoga pants or jeans, a cute top and a jacket or sweater. Near the end of that era, I tried to please my husband, and started wearing more figure conscious clothing; he liked the bombshell look, and now, I'm coming around to where I started, classic wear with a trend or two thrown in here or there. I'm more about elegance, even though it's considered "old school" now.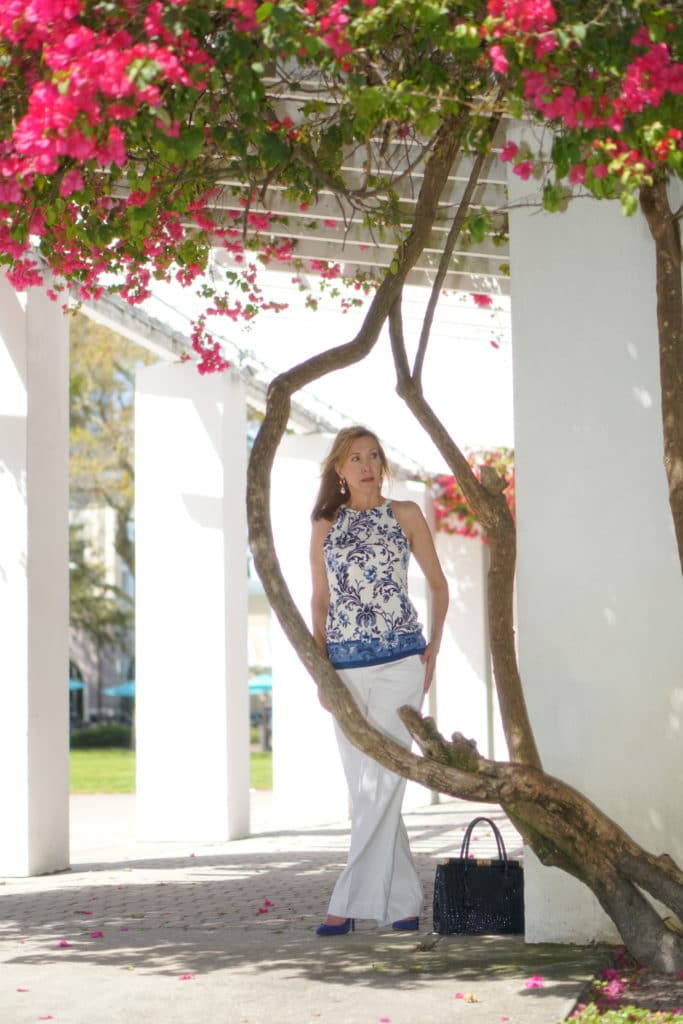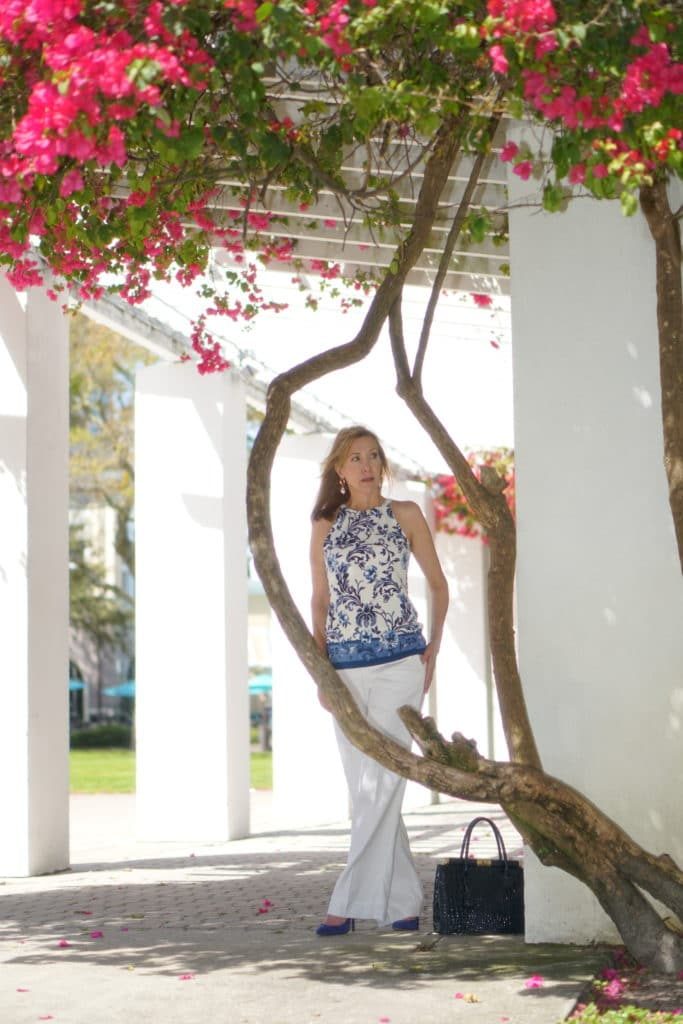 Who are your style icons?
I love Princess Grace, Audrey Hepburn, Princess Diana and Princess Kate. I also love blogger Victoria McGrath of In the Frow.
You can also find Nina on Instagram here.