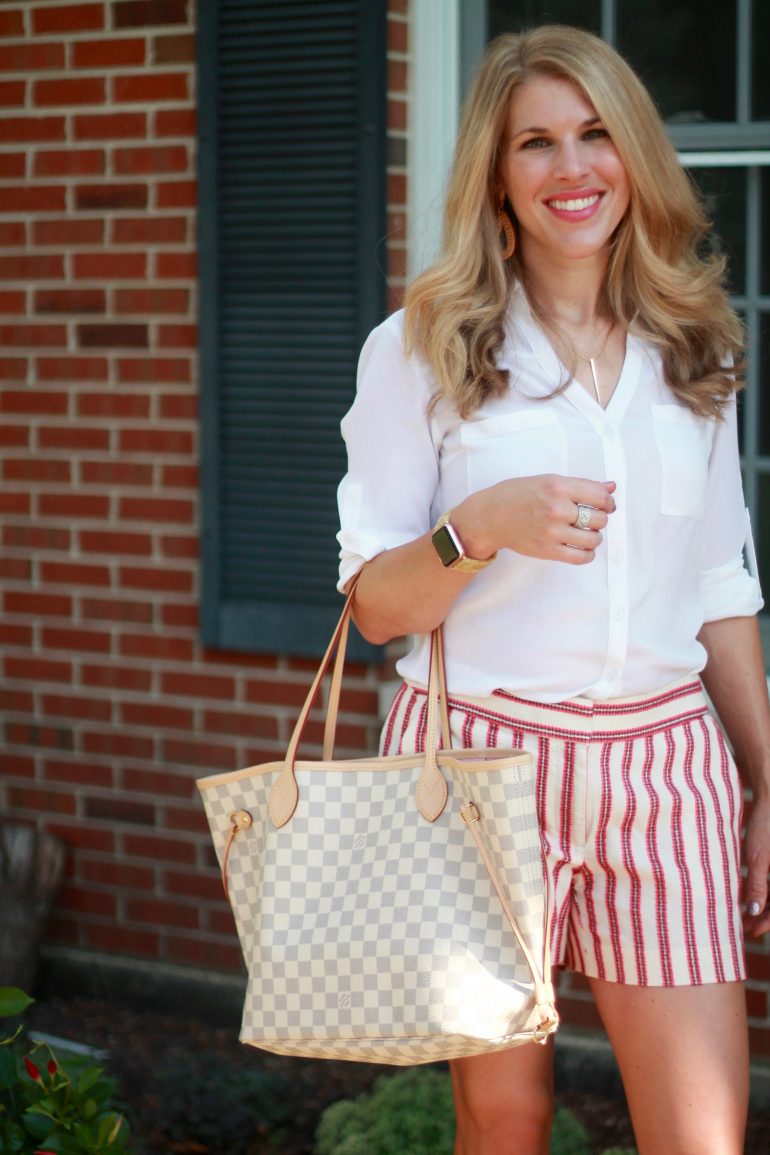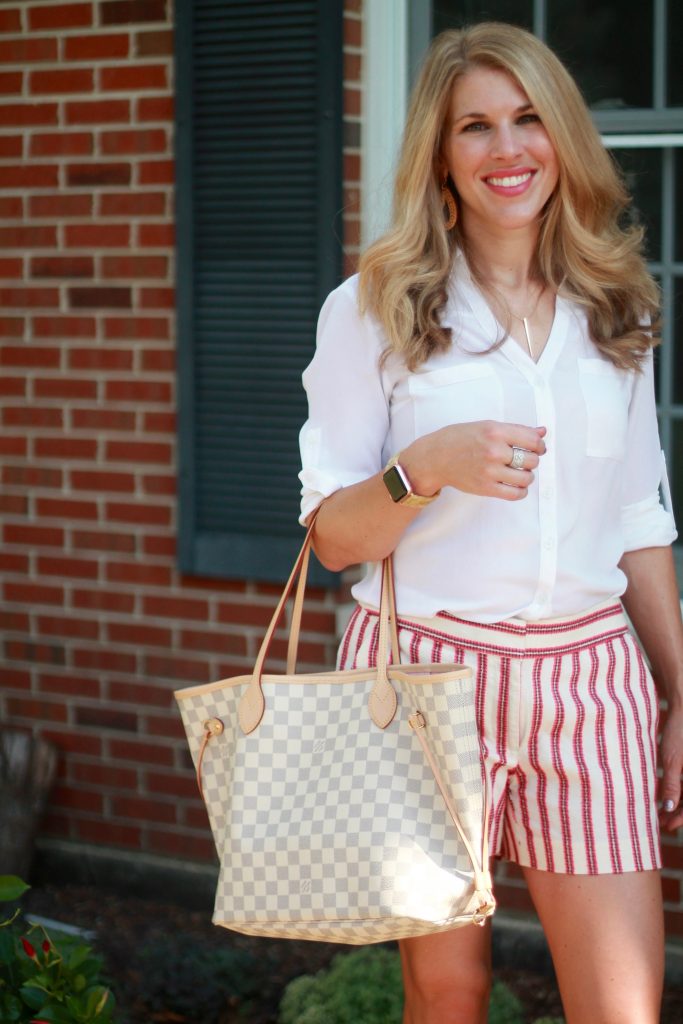 Discover the Stylish Thoughts of Illinois USA based, on-the-go mother and budget-conscious fashionista Laura Bambrick who writes the blog I Do deClaire.
What is the one thing you would spend a lot of money on?
That's easy! Shoes and bags! Shoes and bags can easily last for years and years so I am willing to spend more for quality. I look for leather and suede and classic styles to help ensure I will get the most cost per wear, too.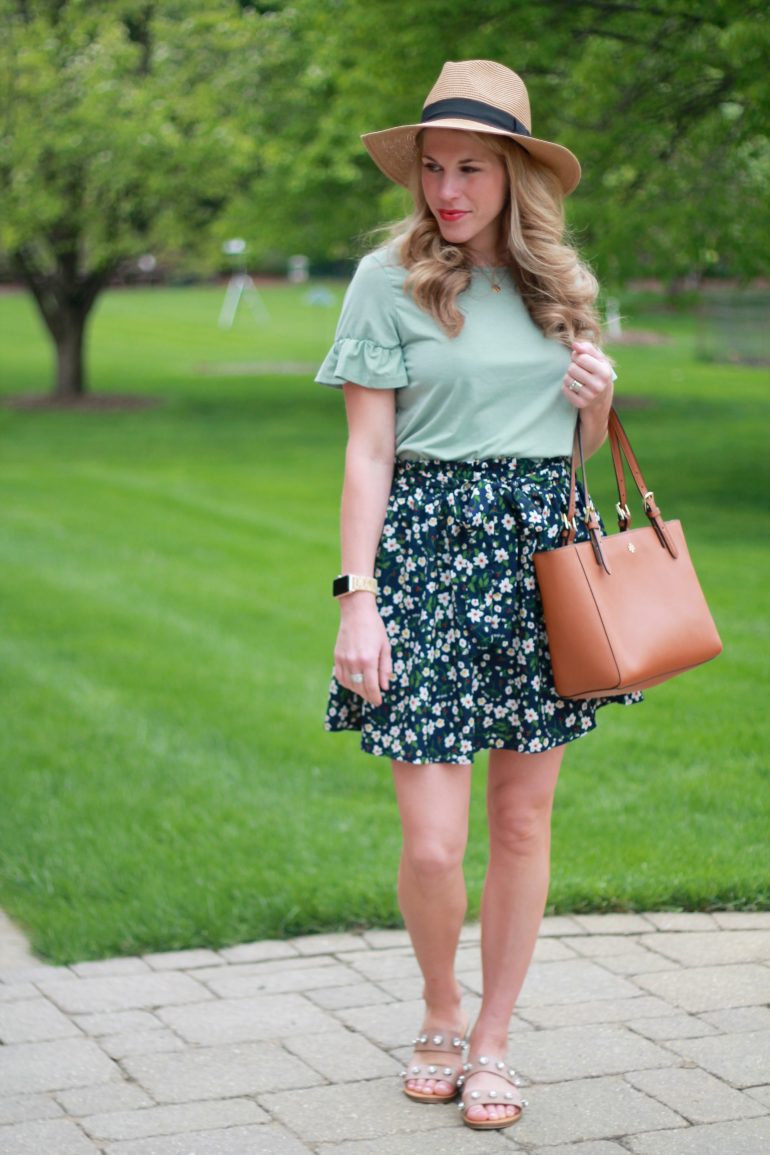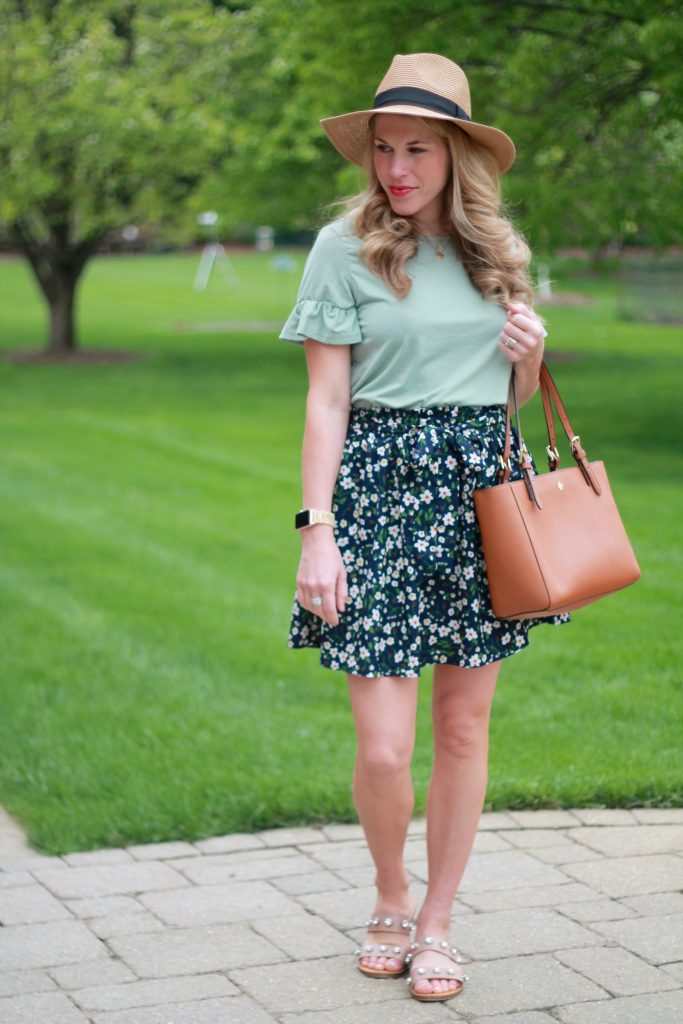 What is the one thing you wouldn't spend a lot of money on?
Anything trendy. If there is a possibility that something won't be in style for long it is absolutely not worth spending much of my budget on. Costume jewellery is so inexpensive and trends change quickly so that is another area I look to save some money.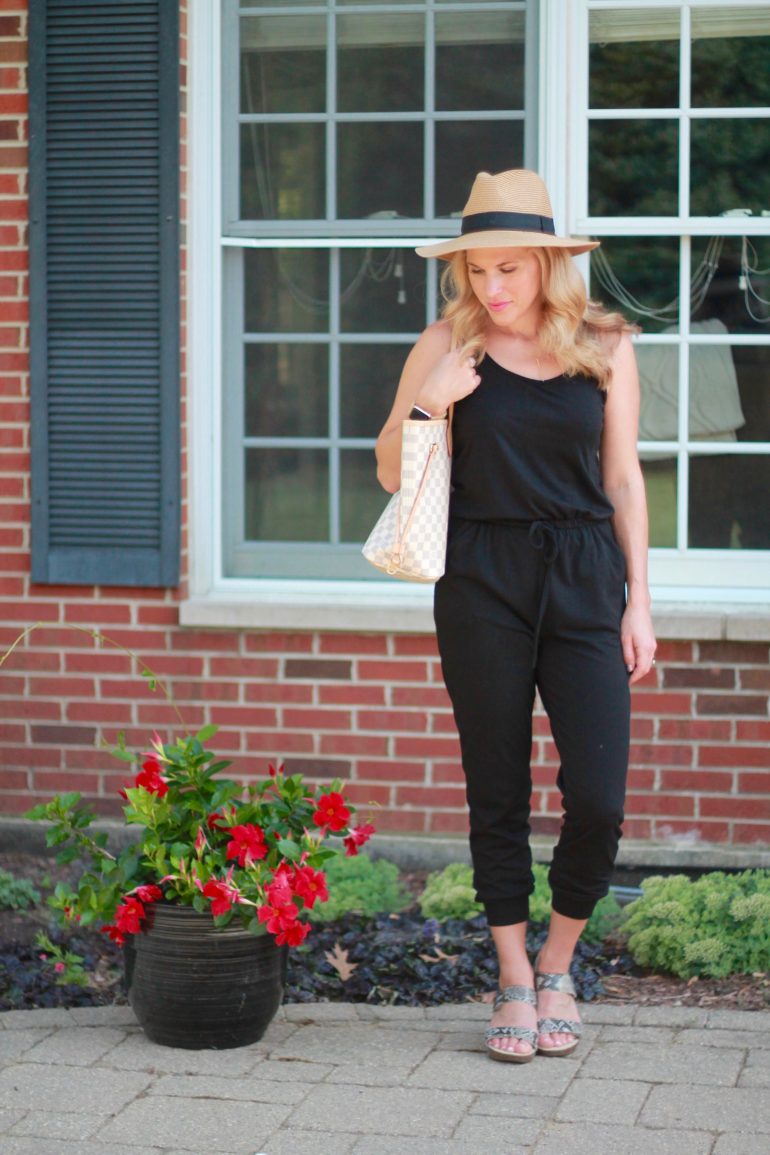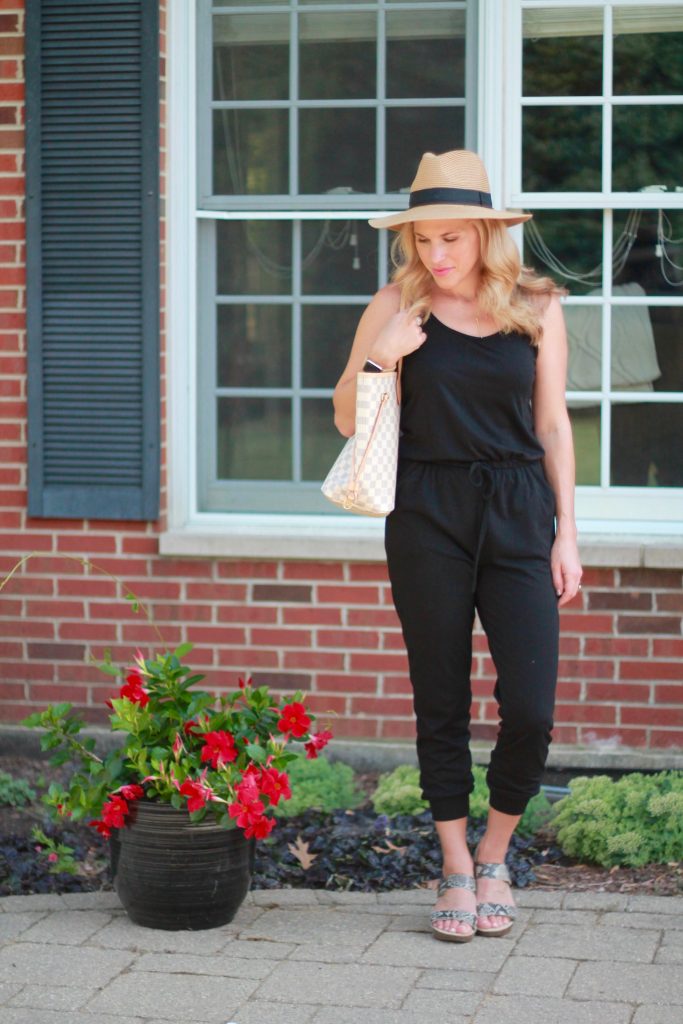 What are your top tips for looking stylish when travelling?
I try to plan my travelling wardrobe around a bold colour and then the rest are neutrals. Try to pack items that can mix and match and layer easily. If you are looking to save room, take only classic pieces of jewellery and wear them with every outfit. I like my diamond stud earrings, watch, and dainty gold necklace. I know it's easy to just go for comfort, but with a little extra thinking, you can get comfort and style! Leggings and a tunic sweater are just as comfortable as yoga pants and a sweatshirt, but look so much nicer! There are lots of wonderful shoe brands that make stylish, but comfortable shoes you can walk for miles in, too. Trust me, I've done it!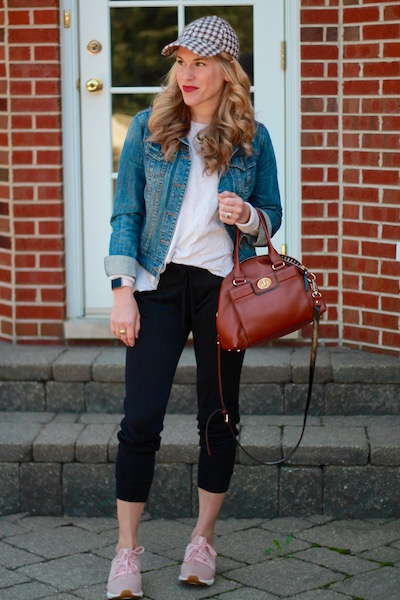 How do you balance new trends with a more timeless look?
When I want to try a new trend I like to combine one trendy piece with other timeless pieces. I find if I go for a head-to-toe trendy look, it feels too forced. Blending a trend in with my classic items makes it all look more natural!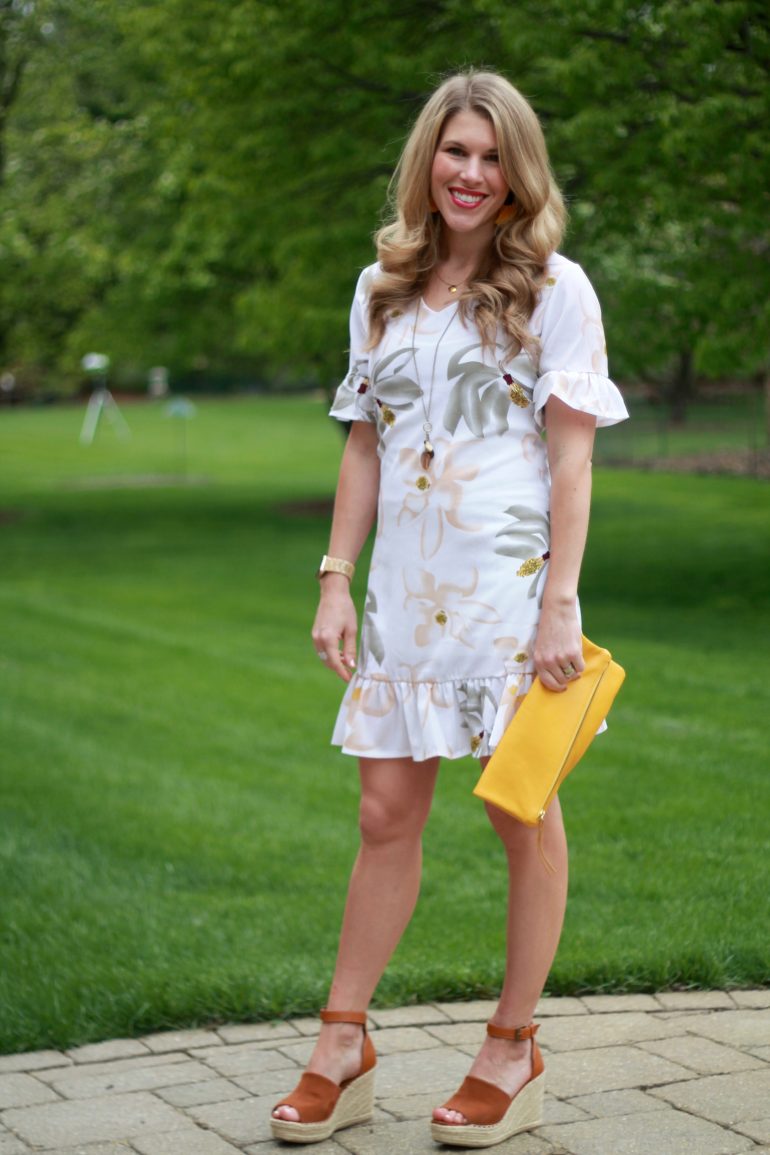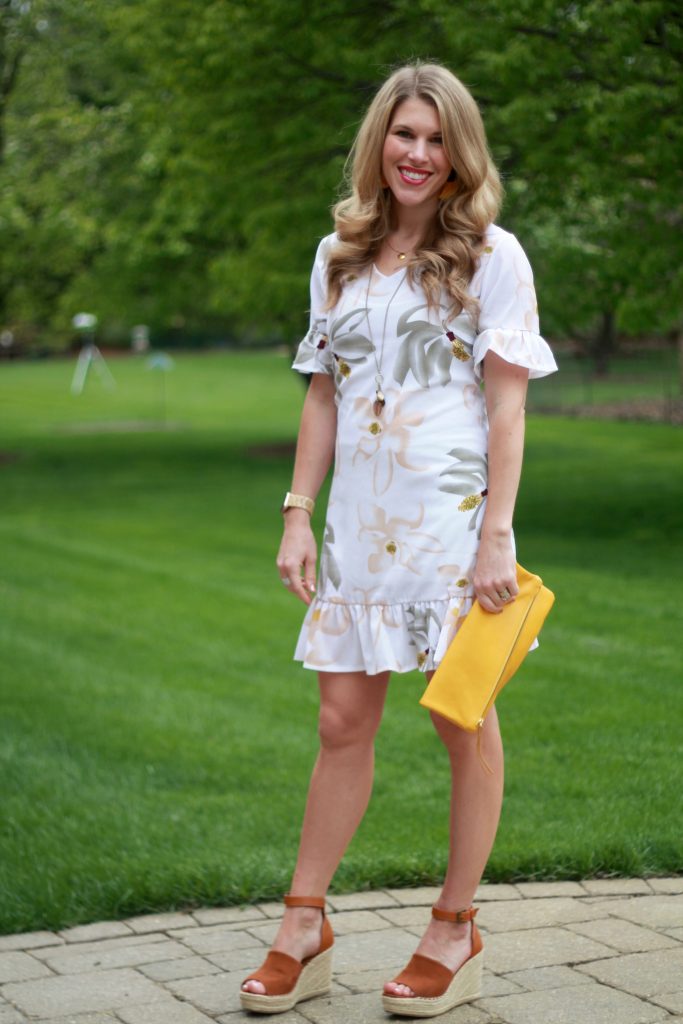 The one piece of advice most women need but don't get?
Get a professional bra fitting! You may think you know your size, but you probably don't. The place I went this spring said many women wear a size or two too small. I was one of them! There is even a right way to put your bra on. It takes 3 steps to truly put it on correctly. I shouldn't have waited so long!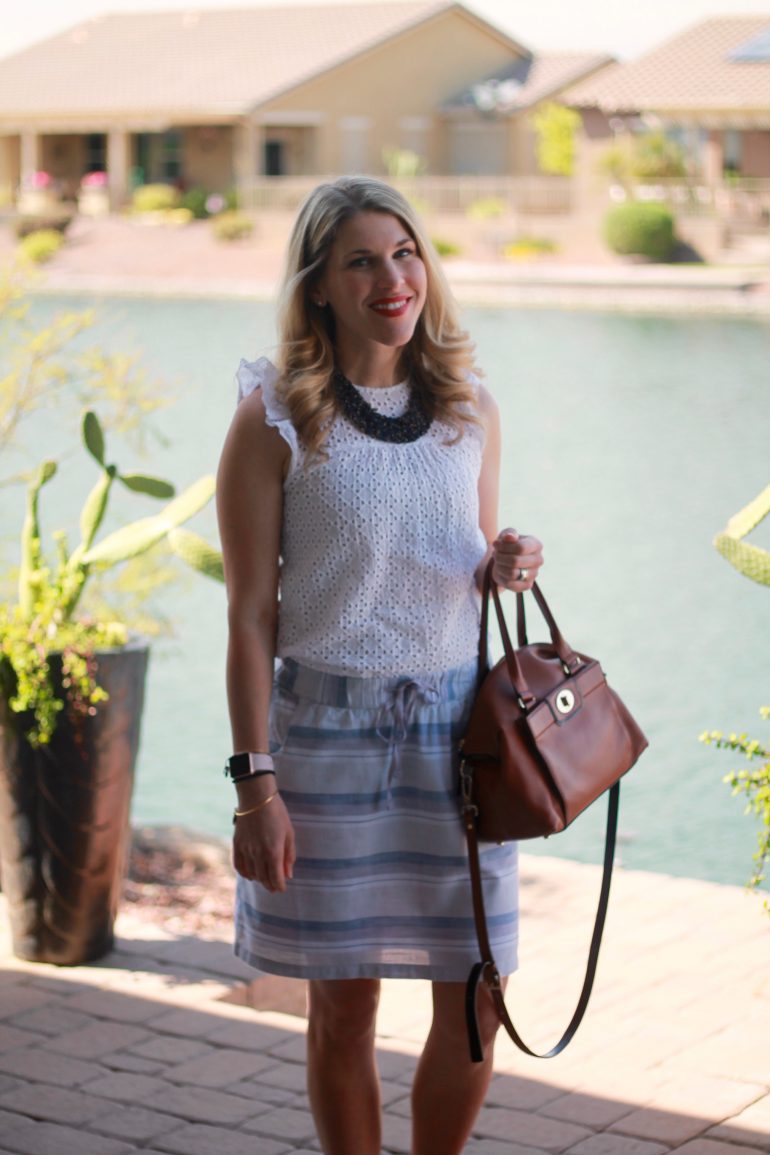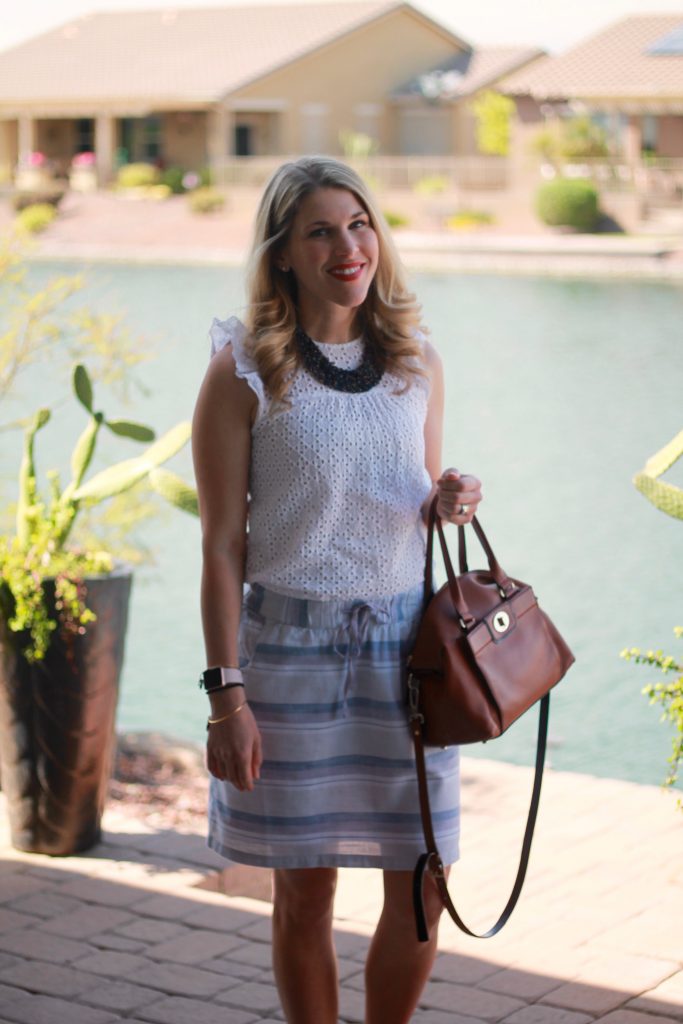 What is your favourite current trend?
I love that all the pastel colours are back! I loved that trend when I was in high school and college!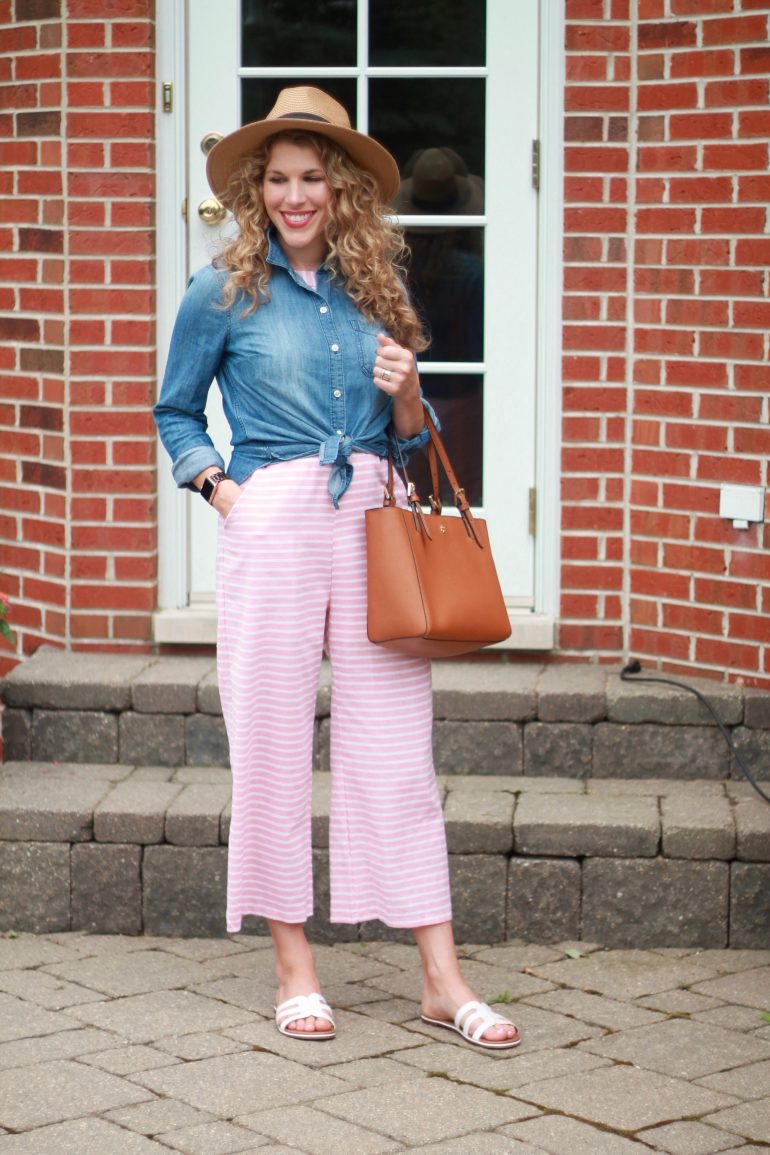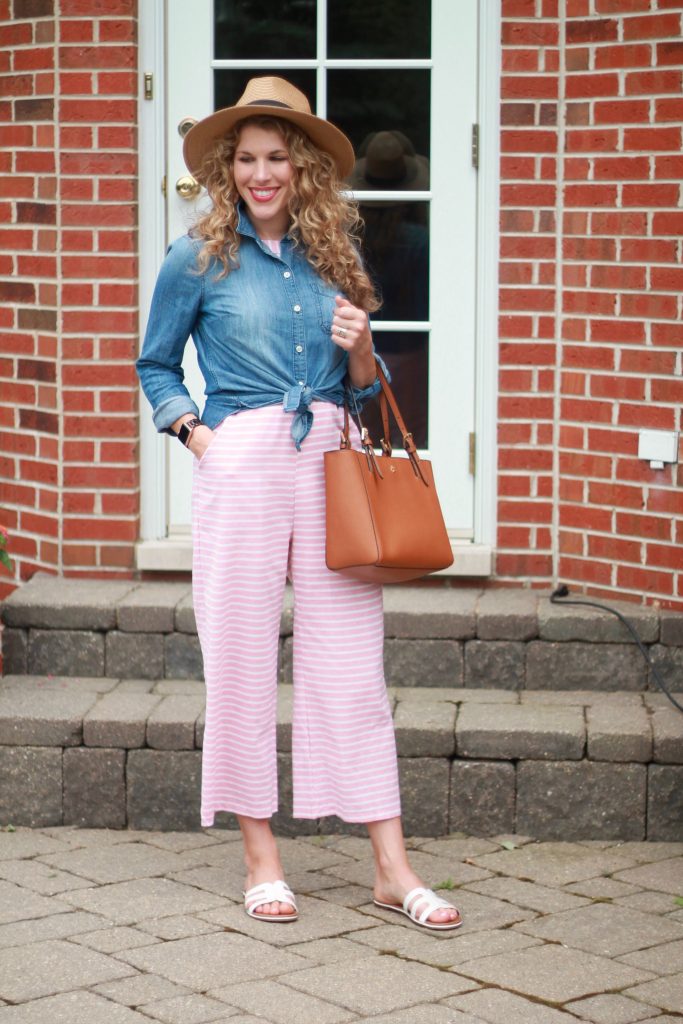 What's your favourite short cut to style?
When I am having trouble thinking of an outfit I go classic with all of my items except one. Maybe it's a bold statement necklace or a printed top, or coloured bottoms. Having that one stand out item and the rest be neutral or super classic is easy to put together, but looks great every time!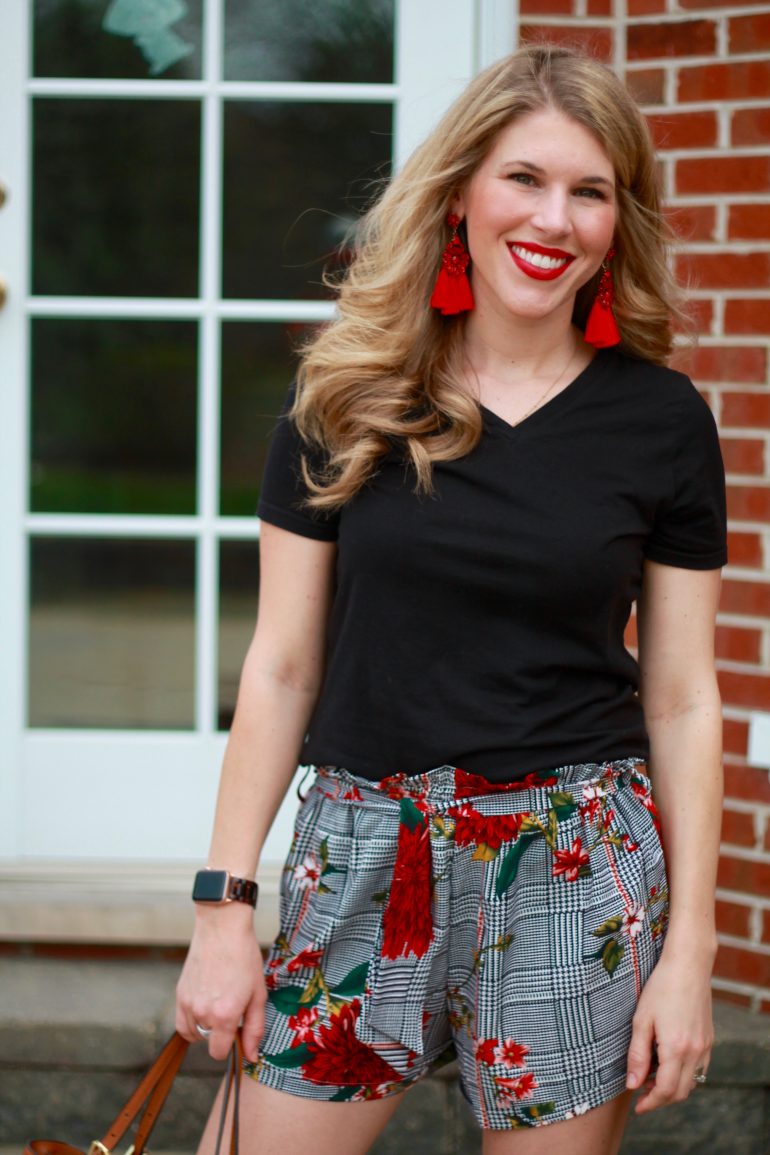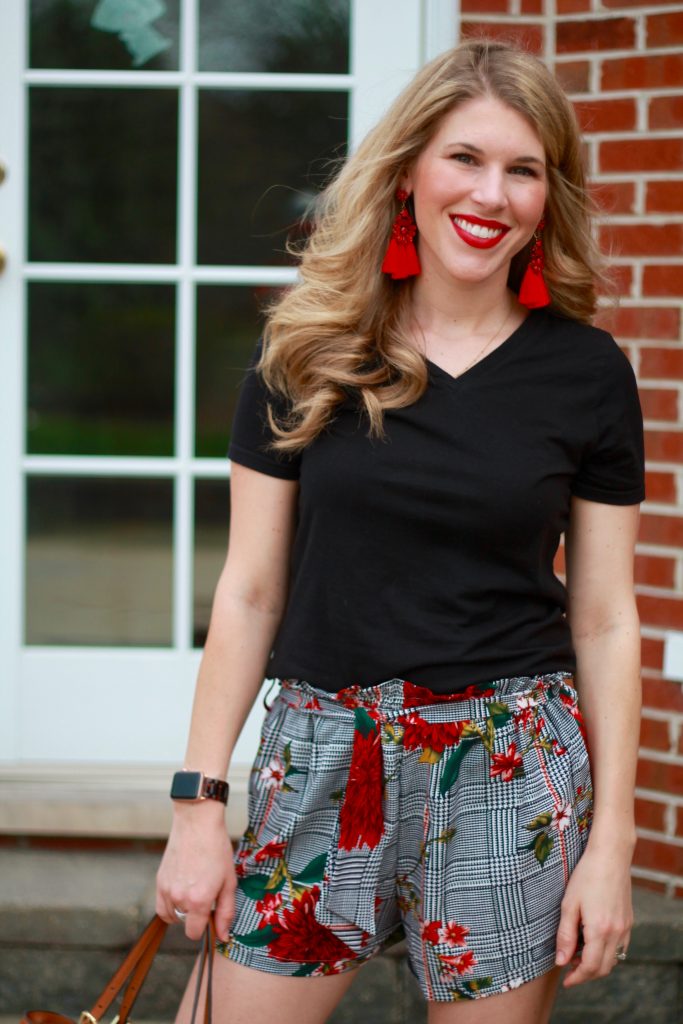 What's the worst current trend?
I really can't get into dad sneakers right now. They look so heavy and clunky to wear!
You can also find Laura on Instagram here.