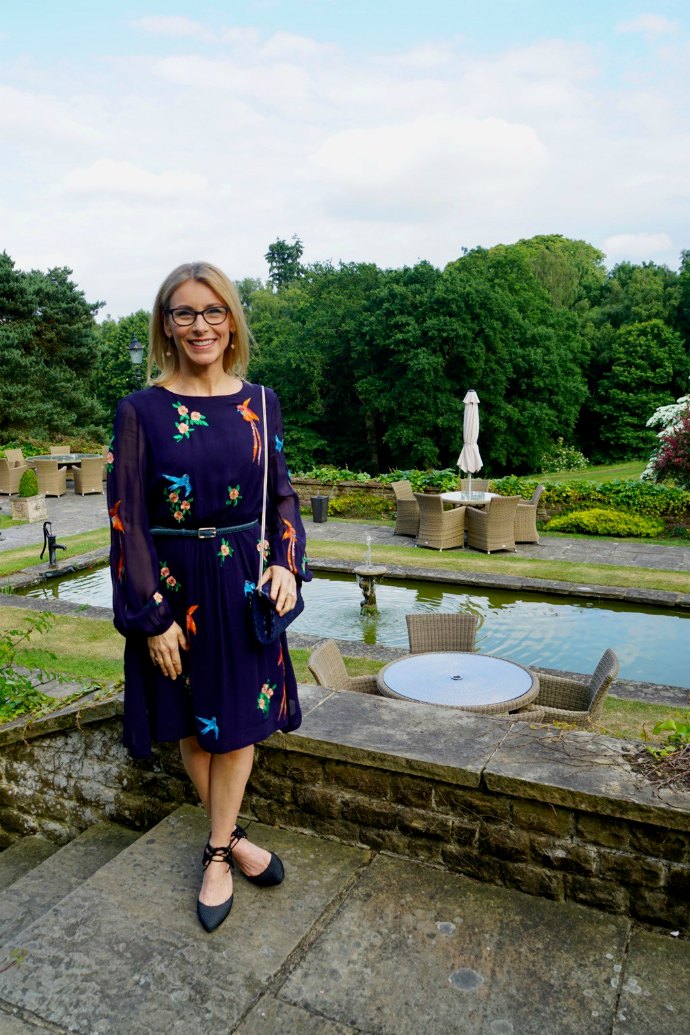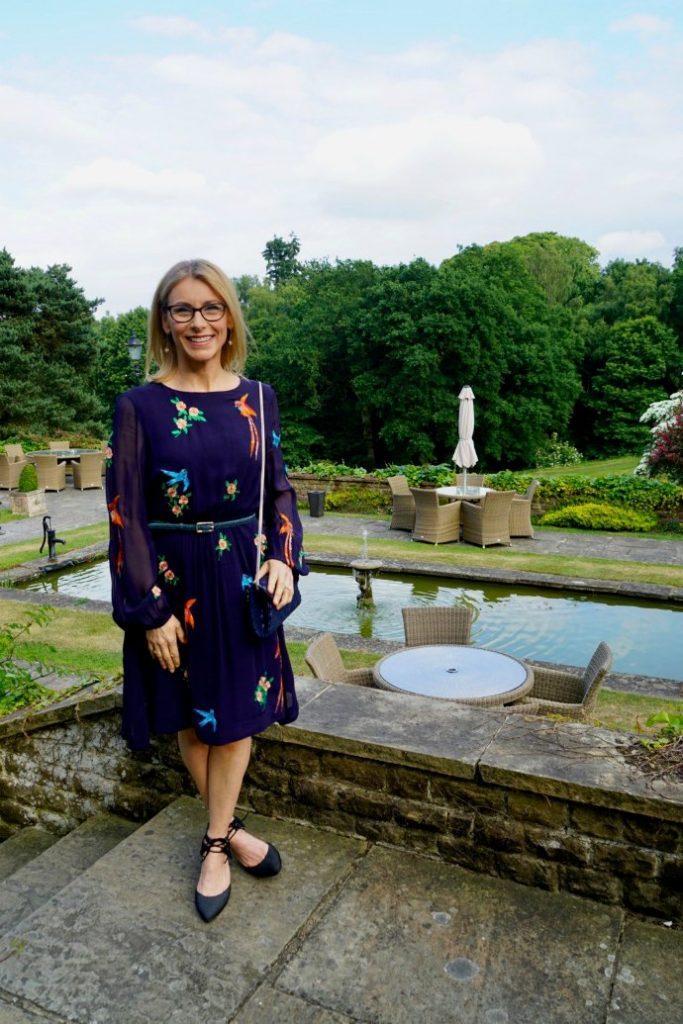 From leafy Surrey in the UK (just outside of London) comes midlife blogger Maria who writes the lifestyle blog Passion Fruit, Paws and Peonies and she's kind enough to share her Stylish Thoughts with you today.
What is the secret to great style?
I love a chic and elegant look and for me that is keeping things a little more simple. I have a weariness to fashion as I was a teenager in the 80's. Englands fashion then was extreme and I'm still recovering! I am aware that the greatest looks are the ones we can look back on and still appreciate decades later as stylish. So, although I love fashion, I am more passionate about style.
What is the one thing you would spend a lot of money on?
A handbag. A classic shape and beautifully crafted shoulder bag or clutch could support your look for many years. I keep my nicer bags wrapped in cloth bags when I'm not using them – it keeps them scratch-free for longer!
What is the one thing you wouldn't spend a lot of money on?
Ermmm, nothing… I certainly wouldn't spend a lot of money on everything either! But, if I really love something I would spend my entire budget on it. If it gets my heart racing, whether that's a pair of earrings, a dress or underwear I would go with it, because a little indulgence is my favourite kind of therapy.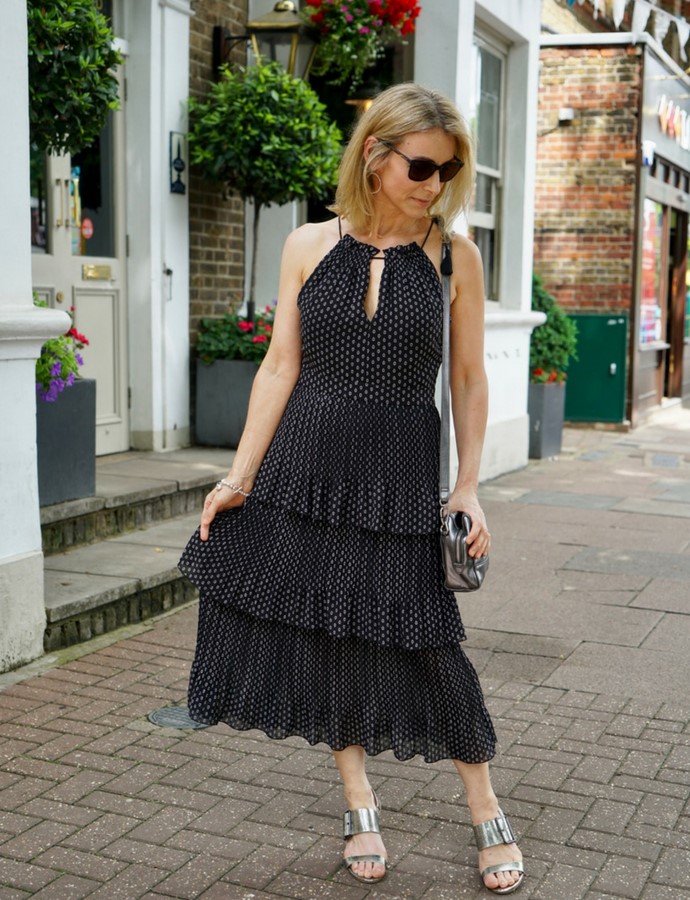 What are your top tips for looking stylish when travelling?
Get classical looking baggage. It looks fantastic when it wears so you can use it for years and years. I love seeing women at airports wearing comfortable wide-legged linen trousers and a few simple layers on top. Keep the colours neutral for a really chic look. I'm not into the high heeled glam look when travelling – effortlessly chic is a much better choice. A cross body bag to contain all the necessary passports and reading glasses is useful. It's not elegant to be forever fishing through bags looking for what you need (haven't we all been there!).
What's the secret to looking polished?
Giving yourself the time to get ready. If I accept and allocate the amount of time I know I actually need, I always look more polished, than when I am rushing through it. I even allocate an extra 10 minutes, just to think these days. Do I have my lipstick and liner in my bag? Will I need my reading glasses – do I have my glasses cloth..? All these things will give you an air of confidence once you step out, too.
How do you balance new trends with a more timeless look?
I'm passionate about this! I love looking back at old photographs and seeing women wearing clothes that still make you swoon. However, I do not wish to be stuck in a completely classic look either. So, when a new fashion begins to trend, I tend to sit back and observe. I let the new look sink in with me, then if I feel I can wear it in an elegant way I'll start to introduce it. I never go 'all in'. Less really is sometimes more and I'm really not worried about being the first to wear a new fashion, because not all of them are good!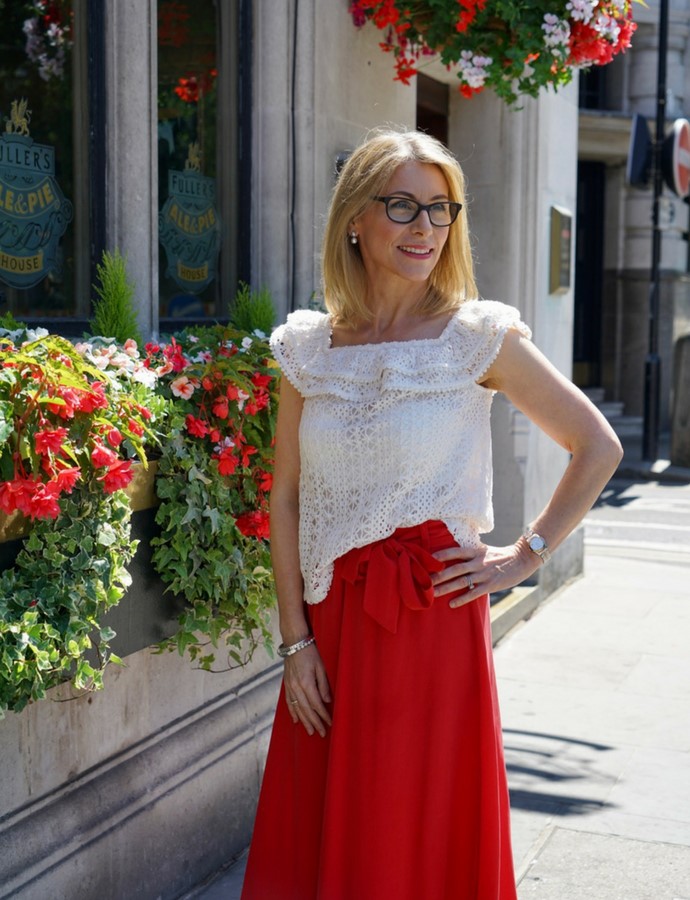 What is your current obsession?
Makeup! I am really excited to work out a new look. There are so many new products and ways of applying makeup these days that I need to catch up. I'm looking forward to improving my techniques and using new products. Wearing elegant clothes is only part of it – matching with great hair and makeup are areas I'm excited to improve.
Who inspires you?
So many women, I hardly know where to start. My mum has incredible style. Whether she is decorating a room, getting dressed up or organising her garden, her style is magazine worthy. I'm so proud of her. Many fashion bloggers I follow inspire me – I love seeing their varied styles!
Do you have a signature piece or style?
I think my style can be described as elegant. I wonder if it is boho too or whether it's only that at the moment, because boho has been a huge trend for a few years. As that fashion goes, I know I will keep trying to style myself elegantly. And the new fashionable twist is always evolving…
What's your secret to making yourself stand out?
Honestly, I prefer not try to stand out too much. I like to look like a lady, so if I stand out, I hope it would be just for wearing beautifully tailored clothing with a modern look. My way of standing out would be to wear a stunning pair of bright shoes or a shimmering trouser suit if I'm feeling bold. But usually, I quite like to fit in – but do it as beautifully as I can.
The one piece of advice most women need but don't get?
Oooo great question. Don't follow fashion. I love fashion, but I do not follow it until I have decided if it is for me. Ask yourself, do I look great in tassel earrings, pointy slip-on slippers, leopard print etc or is it just a fashion that will be gone in 9 months. If you love them, have fun with them, and they flatter you – fabulous! Otherwise, be bold and DON'T follow fashion.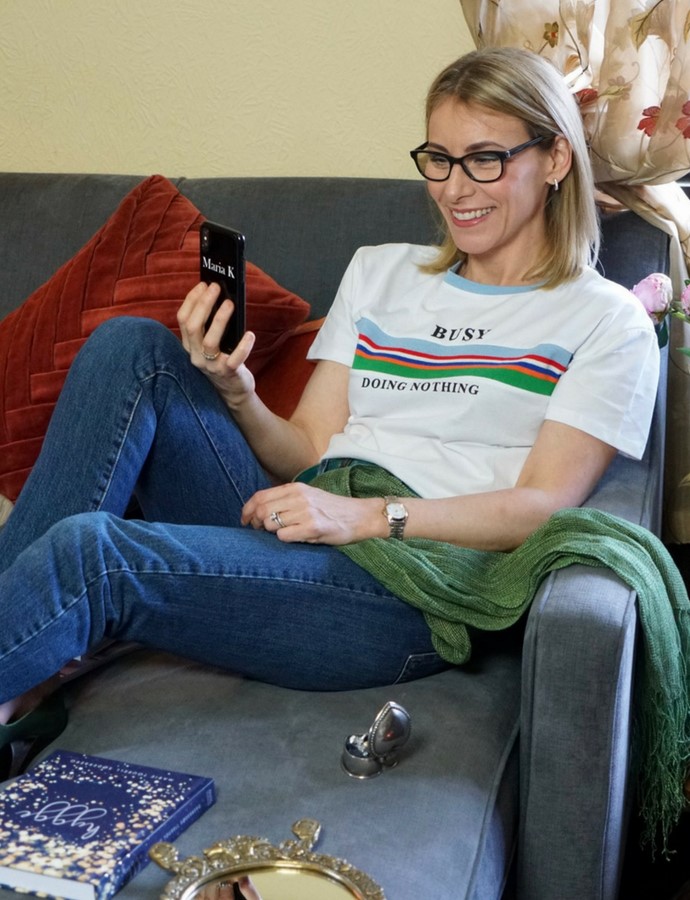 What's the best piece of style wisdom you've ever received?
Look in the mirror before you leave and decide whether you need to take one item off. Do you really need that necklace – is it adding anything?
What is your favourite current trend?
The whole boho peasant sleeve thing has been my crush for ages. Now I'm moving away from it. I've been enjoying ruffles! They are fun and flirty. I think I may be moving towards stronger shapes and graphic prints now…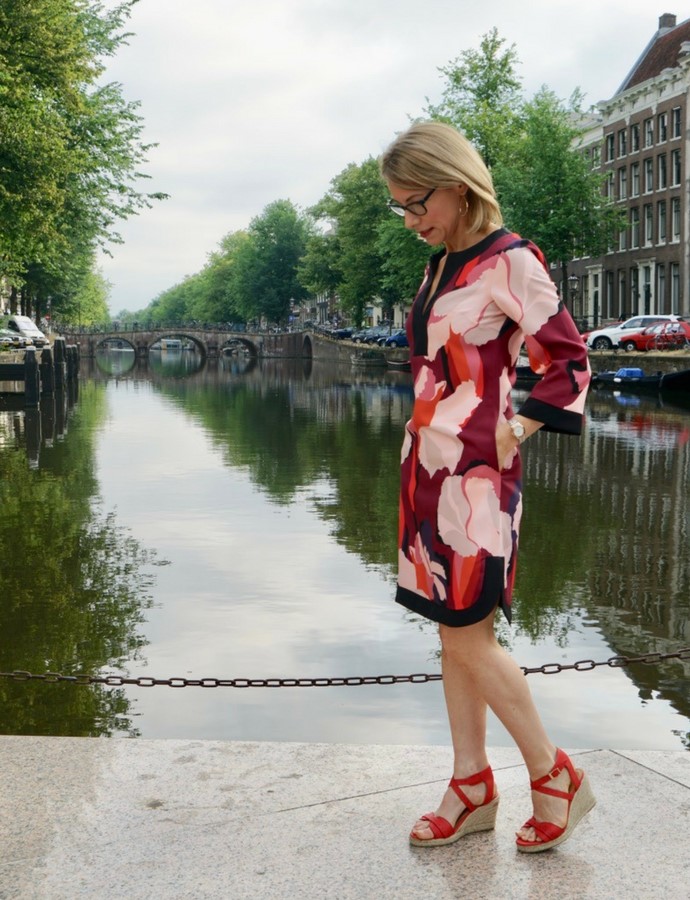 What's your favourite shortcut to style?
Certain clothes will always feel effortlessly chic – a shirt dress or good jeans and a white tee can do all the work for you, just add shoes and earrings and you are good to go! Style with no effort at all.
What's the worst current trend?
All those crazy earrings – tassels and balls and great big plastic triangles. I'm so sorry to all my fashionista friends out there who had fun with them – they are just not for me!
What are your favourite websites?
There are many! But…
Vanity and Me – Laurie has a beautifully sophisticated look, so I enjoy her website a great deal. I also think she's a lovely person.
Thirty Minus One – I love practically everything Nailil wears, and she has a gorgeous smile – I find myself smiling back at the screen!
How would you describe your personal style?
The elegant end of boho chic (currently and subject to change). I love a Parisian look.
Who are your style icons?
Sophia Lauren, Audrey Hepburn and Jane Birkin. 3 goddesses.