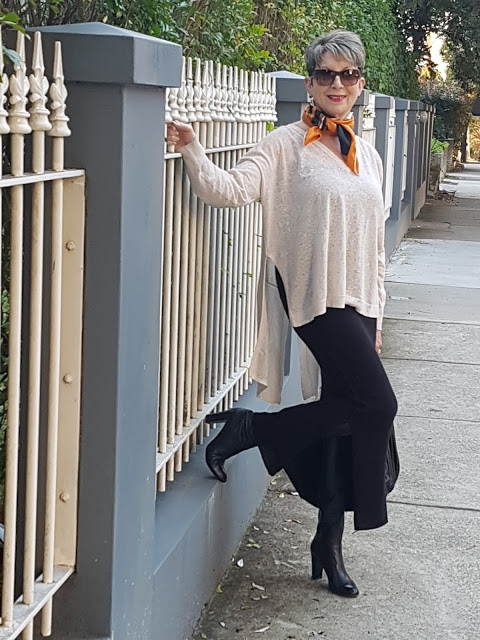 Anna Marcus, originally from the former USSR and now a 20+ year resident of Sydney Australia says you should dress for your attitude, not your age and writes the blog Looking Fabulous @ Fifty and she's kindly sharing her Stylish Thoughts here with us.
What is the one thing you would spend a lot of money on?
Amazing shoes. I am a strong believer that shoes either can make or break your outfit. No matter how expensive and beautiful your clothes are, if you wear them with cheap looking unkempt shoes your outfit would be totally ruined. On the other hand, gorgeous-looking shoes can elevate the simplest dress to a different level.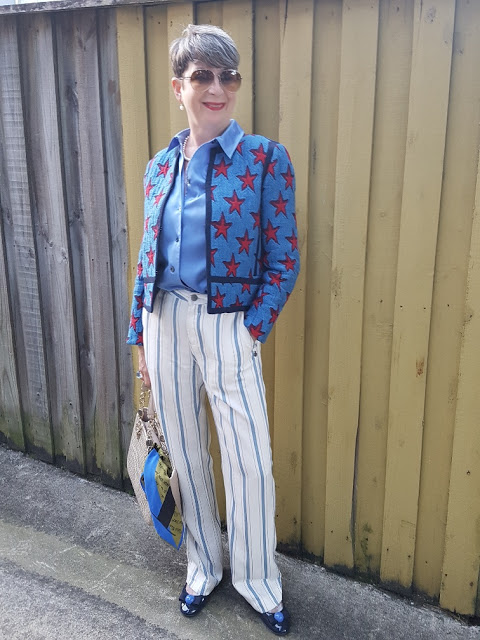 What is the one thing you wouldn't spend a lot of money on?
Botox and fillers. I appreciate the notion that men and women want to look younger but if you are prepared going down this road, it should be done subtly, in a way that people can't actually pinpoint to the area on your face that has undergone a transformation. The look should be youthful but natural.
What's the secret to looking polished?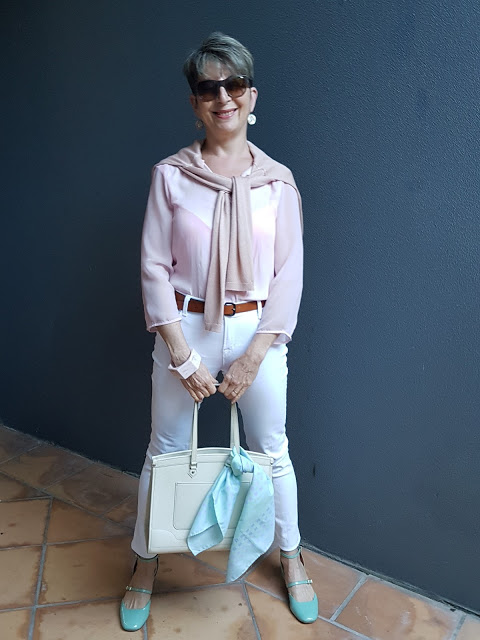 Good haircut and colour, clean nails, stylish accessories and good footwear. Think about the perception of the book being judged by its cover. Same applies to people. If you want to achieve a polish look, make sure that your hair is trimmed perfectly, your nails are clean and preferably varnished. Whatever you are wearing must be in impeccable condition and fit perfectly. A nice leather handbag in a classic shape in black or pastel colour speaks volume about your personality. No room for cheap jewellery, worn out shoes or torn jeans.
How do you balance new trends with a more timeless look?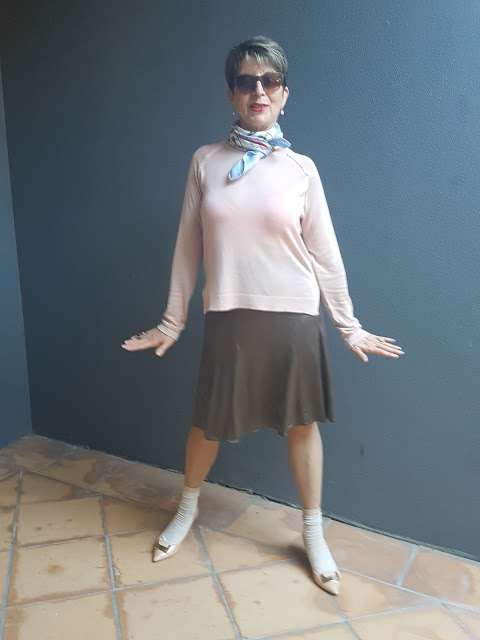 The simplest way to achieve a balance between the trends and classics is by mixing them together in one look. Timeless pieces like a tuxedo jacket, a white silk blouse or a pair of high heel black classic pumps, for example, could easily be paired with a pair of skinny jeans. For the edgy look, wear classic slim black pants with the logo t-shirt. A simple silk scarf or string of pearls can uplift a casual outfit in no time but make sure that all the pieces of your outfit are complementing each other organically.
But most importantly, no matter what your style is, you should always be true to yourself and wear clothes that reflect your personality and make you confident about yourself. Avoid wearing clothes that do not represent you as a person and always look fabulous.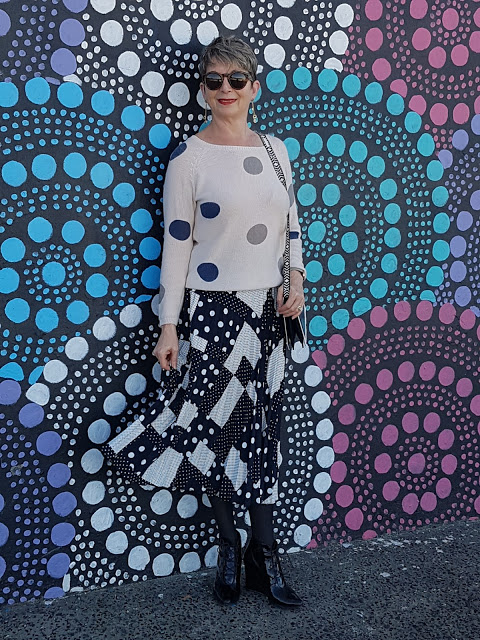 What are your top tips for looking stylish when travelling?
Always make sure that your hair is nicely done, carry a nice hand bag, have a good jacket or pretty pashmina or stylish scarf for cooler days and make sure that your shoes while comfortable still look stylish.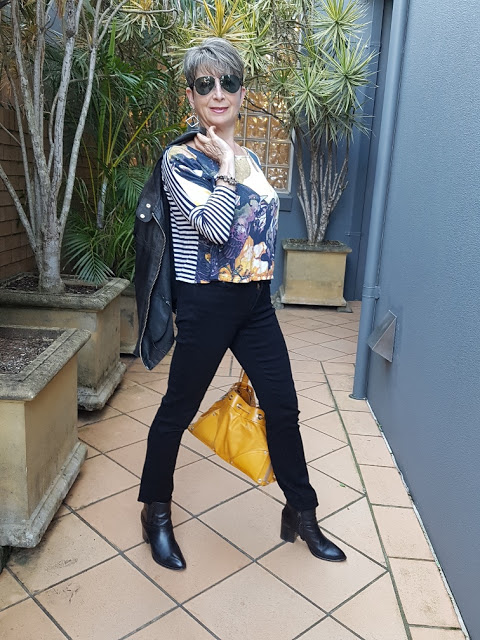 You can also follow Anna on Instagram @lookingfabfifty