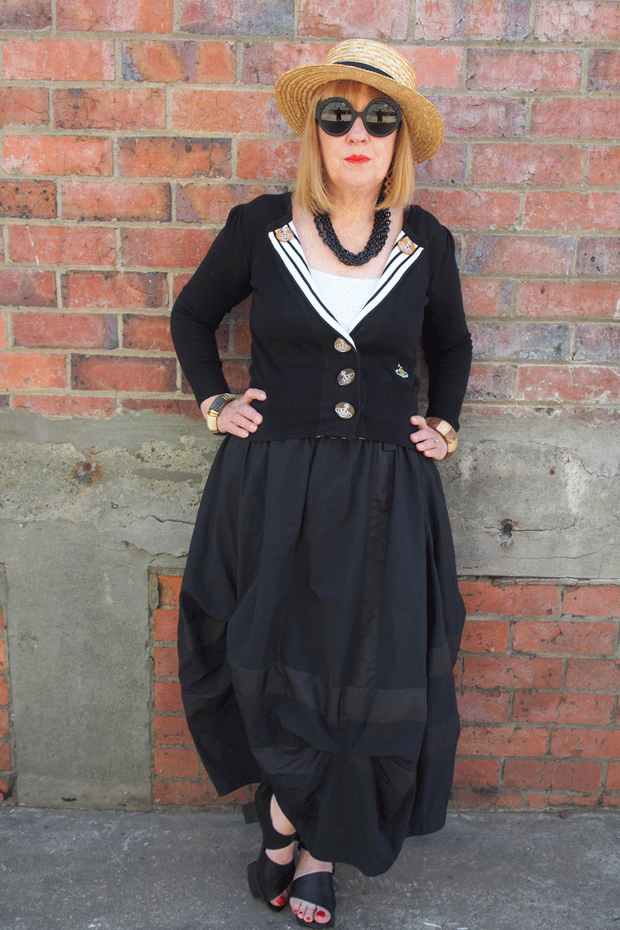 From the island of Tasmania (that sits below mainland Australia, but is still a part of Australia) comes Jill James who writes the blog GrownupGlamour and today she's sharing her Stylish Thoughts.
What is the secret to great style?
Great style starts with knowing yourself and understanding your body shape. From that starting point style becomes a means of self-expression.
What is the one thing you would spend a lot of money on?
I always invest in well cut jackets and coats as they are timeless pieces, many have been with me long enough to now be classed as vintage.
I also spend on good quality shoes.
What is the one thing you wouldn't spend on?
I won't spend a lot of money on exercise wear as it gets washed often and doesn't last.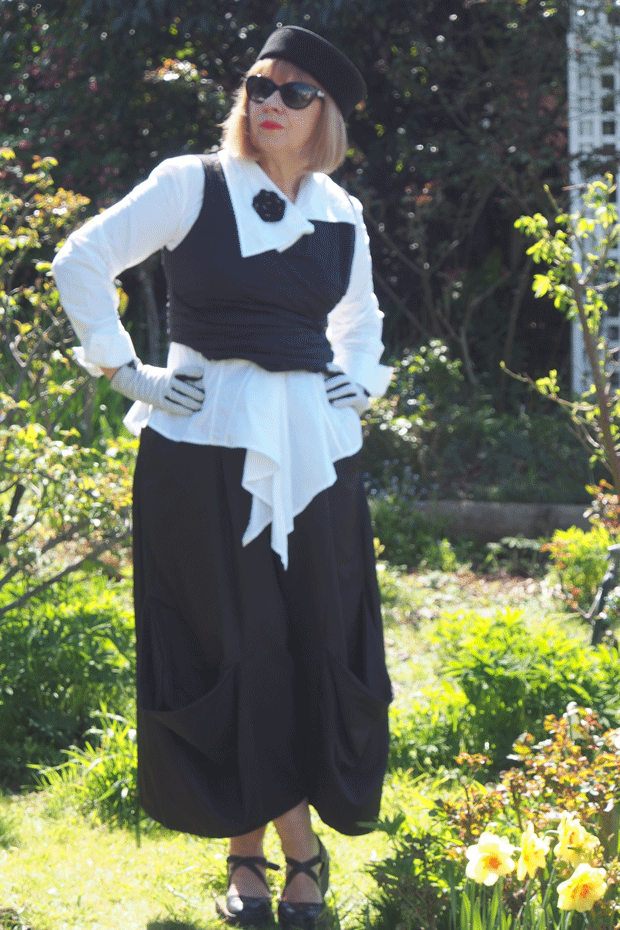 What are your top tips for looking stylish when travelling?
Planning your travel wardrobe well in advance taking note of weather conditions, the places you are visiting and any special events you are attending.
I usually travel with a black and white base and add colour with my accessories.
Comfy shoes are essential as is a warm wrap for the plane.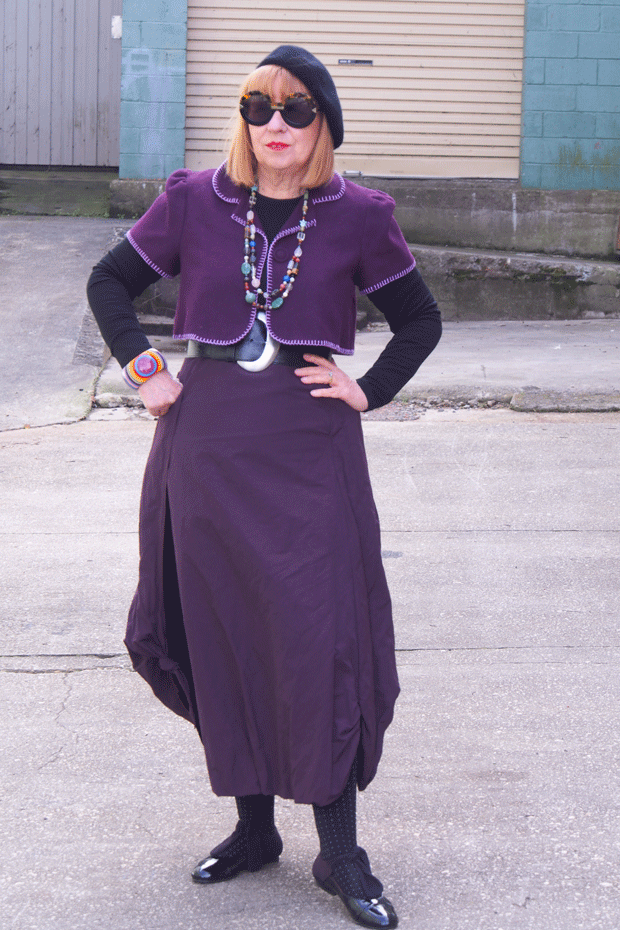 What is the secret to looking polished?
For me, it is the finishing touches, be it a pair of gloves, an interesting hat, a great bag, a statement belt or chunky jewellery.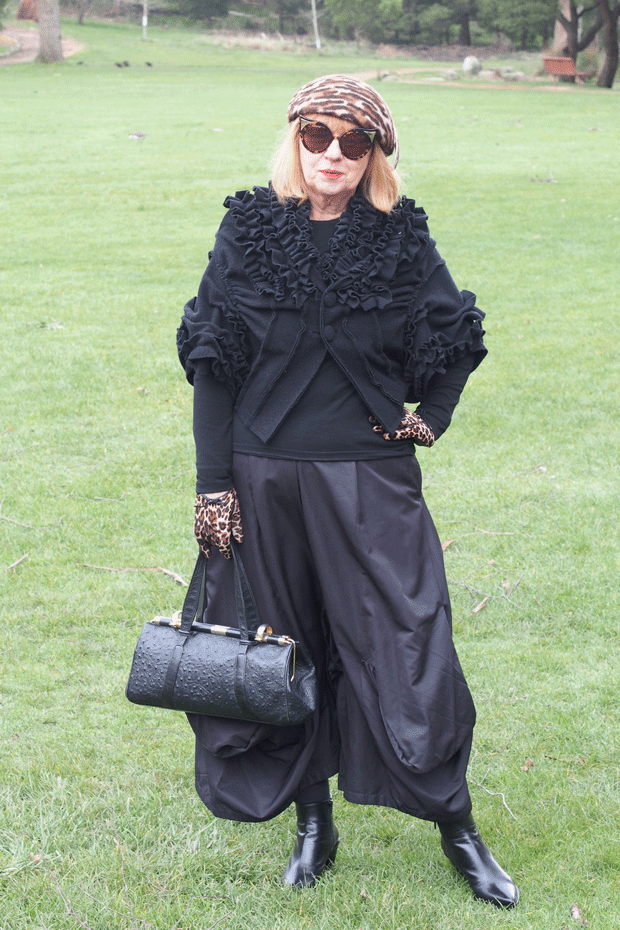 Who are your style icons?
I have many but a few are Diana Vreeland, Coco Chanel, Iris Arphel, Beatrix Ost, Tziporah Salamon and Valerie Von Sobel.
What is your current obsession?
Finding treasures at consignment or vintage stores and weaving them into my current wardrobe to create new looks.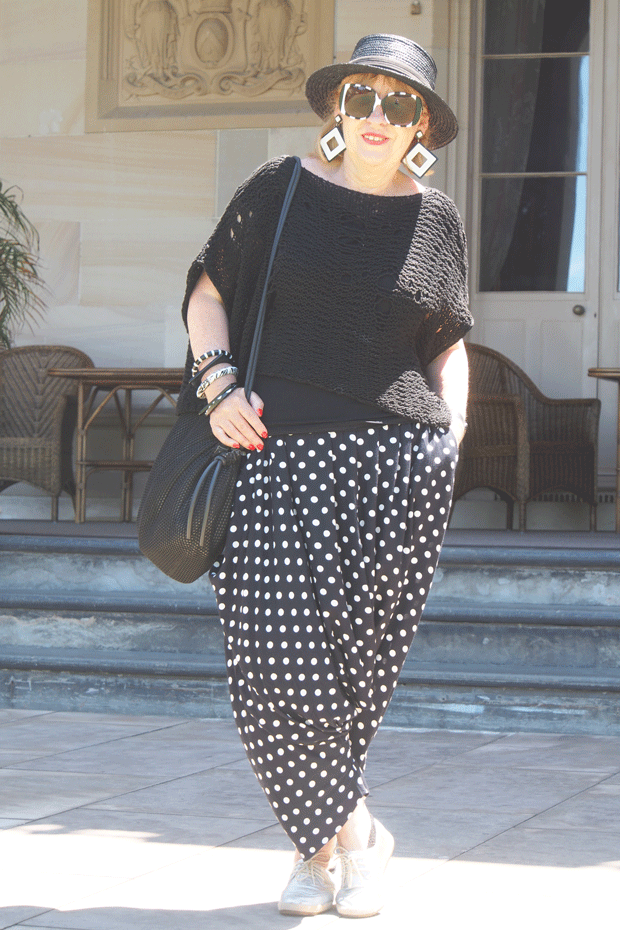 How would you describe your personal style?
It varies depending on my mood but sits somewhere between avant-garde and classic with my own twist.
What is your secret to making yourself stand out?
I like to combine textures and shapes to add interest to my outfits and be mindful of the overall silhouette.
Also adding a mix of accessories.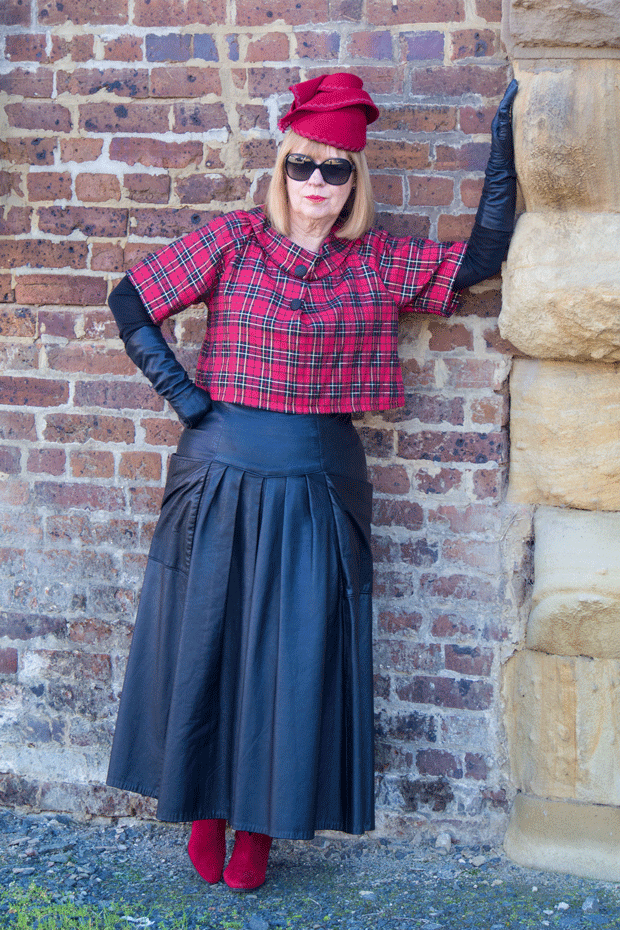 You can also follow Jill on Instagram@grownupglamour (and me @insideoutstyleblog)