If you're spending time on New Zealand's North Island, don't miss out on taking a detour off the highway north from Auckland to visit Brick Bay Sculpture Trail (and winery), located in the town of Warkworth.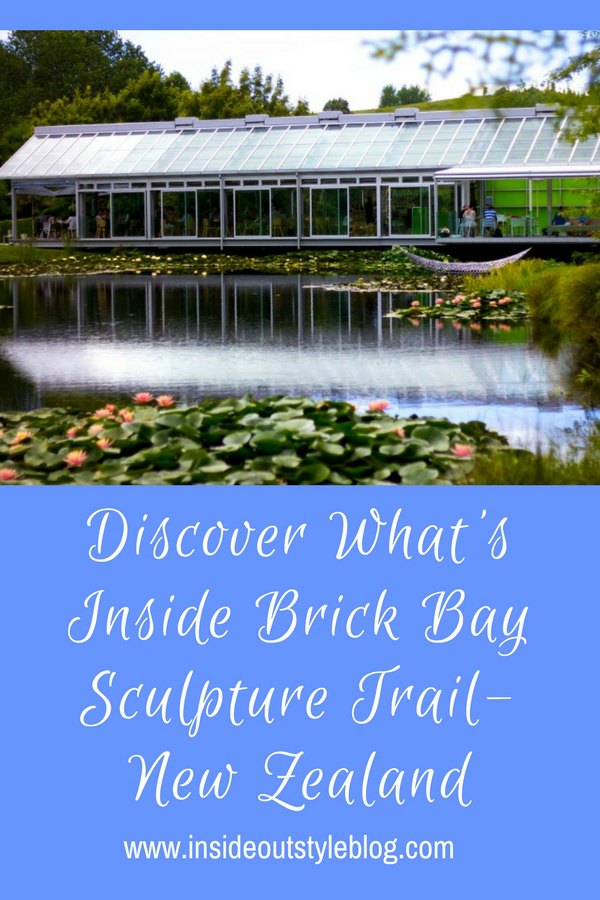 The Brick Bay Sculpture Trail is an easy and meandering 2km walk, suitable for most ages and abilities (seriously easy walk with only a few stairs here and there) set into beautiful natural bushland. Dotted along the path are sculptures by New Zealand's leading artists and each year the original trail is extended into new areas to include new commissions.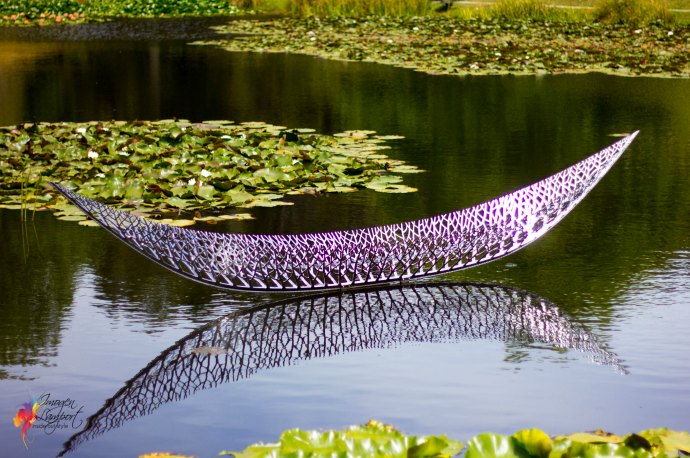 You enter the trail via the Brick Bay Winery Restaurant (which I'm told is worth a visit too, though we didn't stop for lunch) and after purchasing your ticket (all proceeds go to the charitable trust that operates to assist artists in meeting material expenses), you're given a trail map of the 68 (and ever-growing) sculptures so you can find out names of artists and more about each artwork.
Taking a leisurely stroll along the path, it's worth taking the time to enjoy each sculpture. You can walk around many of them (though like visiting an art gallery or museum, you are asked not to touch the sculptures.
Each year they add a "folly" a sculpture on a grand scale that you can interact with (this one by Ryan Mahon, Sascha Milojevic, Edward Roberts and Raphela Rose was the 2016 addition.
What's a folly? It's an architectural object that lacks a deliberate functional purpose. The folly must instead examine its surroundings and allow them to bring it into an abstract existence. You can walk through this one (though you need to crawl out the other end!).
Not only are there the standard "visible" sculptures, there are also sound installations throughout the trail which are stunningly beautiful. My favourite Olivia Webb's Miserere Mei which has a haunting beauty.
You can experience from my photos the broad variety of artworks. There are large pieces and very small ones too.
There are surprises around every corner and pieces that you'd expect in this landscape such as the corrugated iron Dinghy by Jeff Thomson (and apparently it is watertight), to the vernacular garden gnome by Gregor Kregar.
He's no tiny garden gnome, he's human-sized.
And this sculpture walks gives you the opportunity to experience each piece from multiple angles (and with some, to understand them you need to walk around them to appreciate their impact.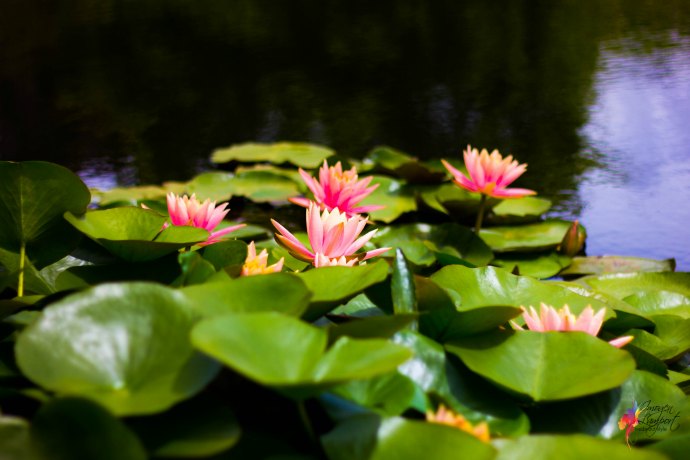 Once you're finished the walk you can enjoy some wine tasting, or sit overlooking the waterlily filled pond and enjoy a meal or glass of fine New Zealand wine.
Brick Bay Sculpture Trail
Open daily 10-5pm (last entry 4pm)
Arabella Lane, Snells Beach
Warkworth, New Zealand