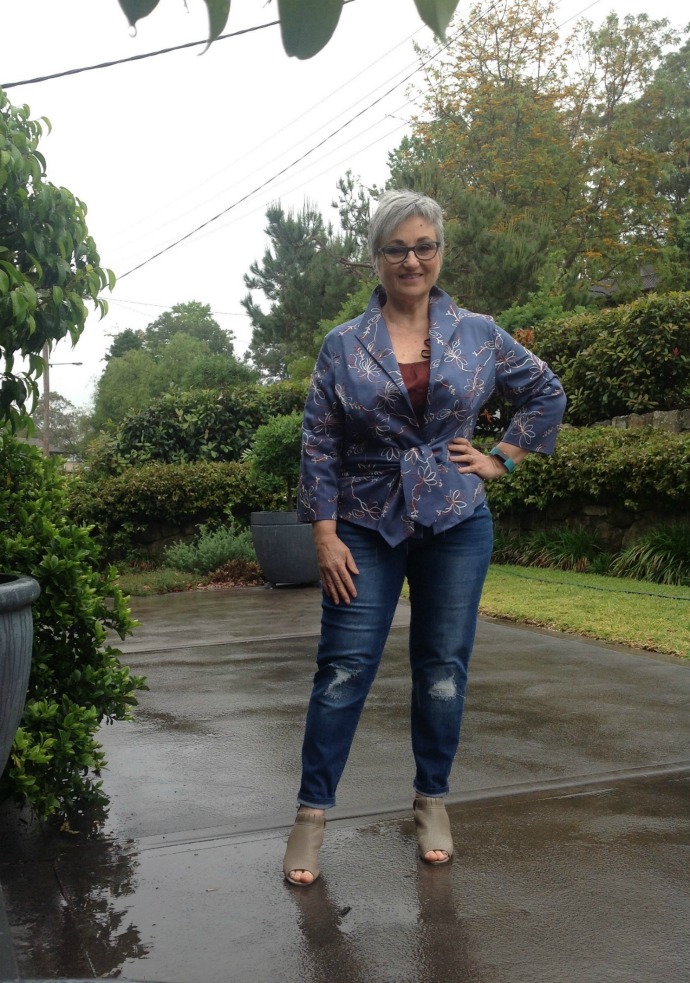 Introducing Deborah, also known on Instagram as Czarina of Style who is sharing her Stylish Thoughts with us today. Deborah is a dressmaker and lives in Newcastle Australia and is a 7 Steps to Style member.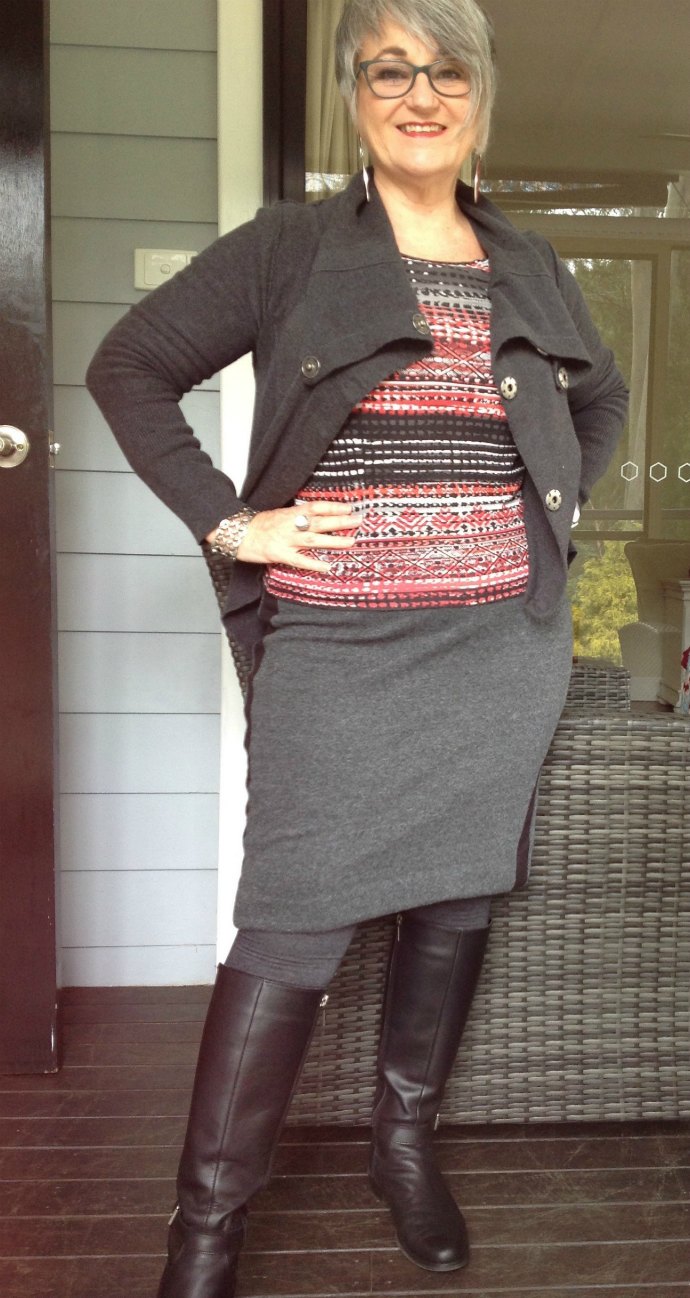 What is the one thing you would spend a lot of money on?
I wouldn't spend a lot of money on anything as I have a limited budget. However, I do look for quality and comfort while never paying full price. Most of my clothes are second hand or hand sewn. Bras are one item where comfort and fit are paramount and I don't mind paying a bit more.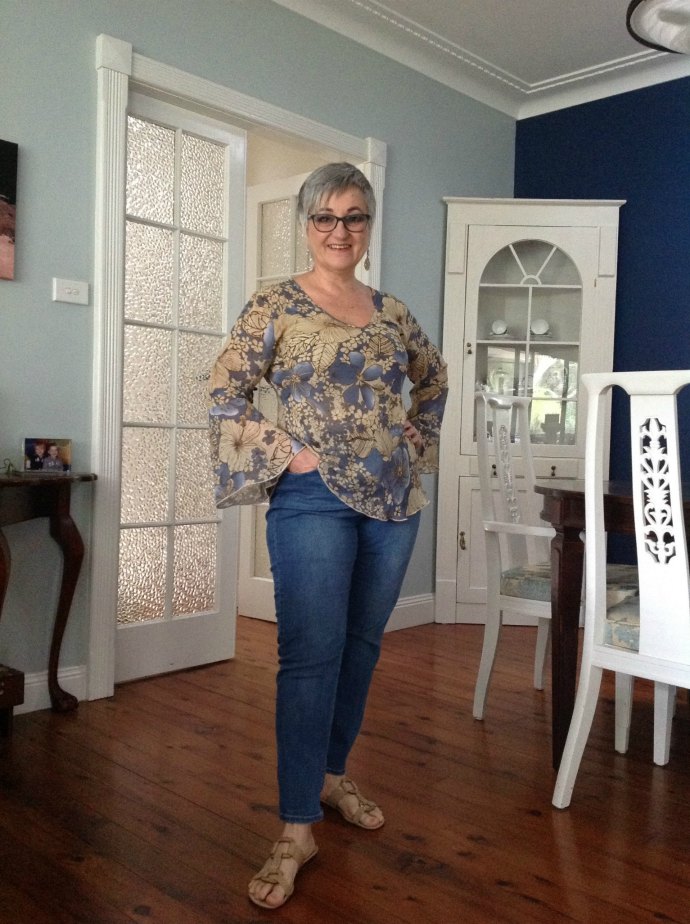 What is the one thing you wouldn't spend a lot of money on?
Most of my clothes are from second-hand stores or sewn myself so their cost is very low. I am a dressmaker so I look for quality fabrics and construction. I can rework a special piece at no cost to get a perfect fit.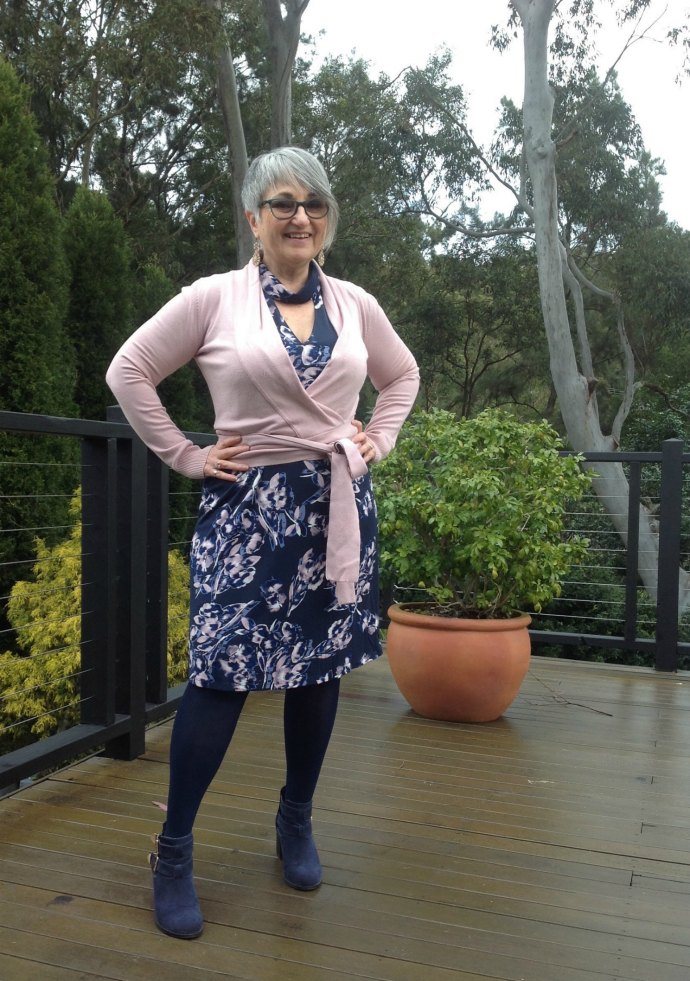 What are your top tips for looking stylish when travelling?
I start with comfortable stylish shoes and build my outfits from there. I don't want to obviously look like a tourist so I use a leather tote bag and not a backpack. Don't forget some accessories, I always take a few scarves and some costume jewellery.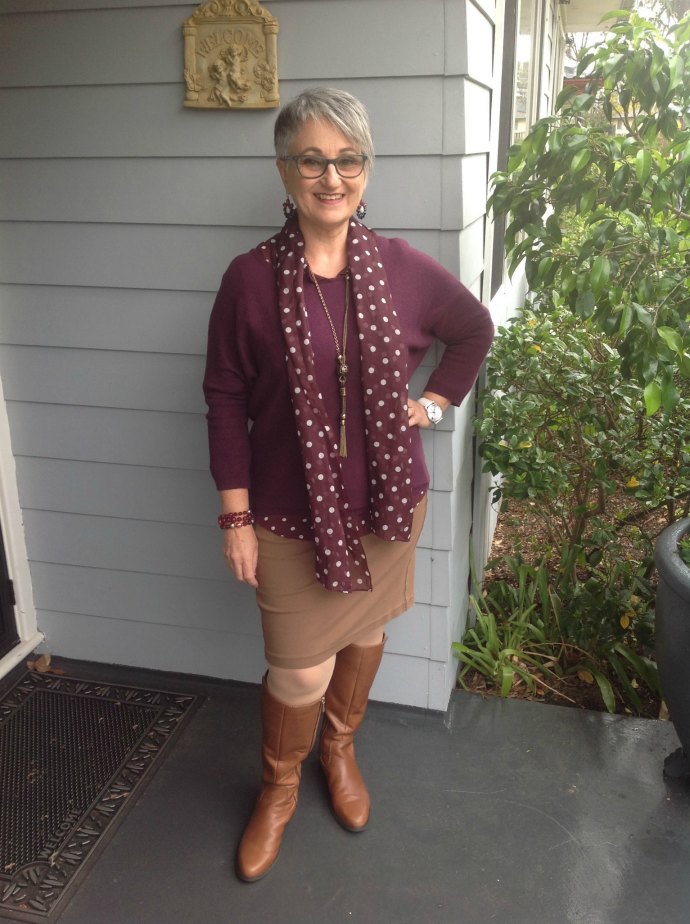 What's the secret to looking polished?
Paying attention to the details. Accessories don't need to be matching but if they relate well to your outfit you will look effortlessly put together. Your clothes need to fit well and be well maintained.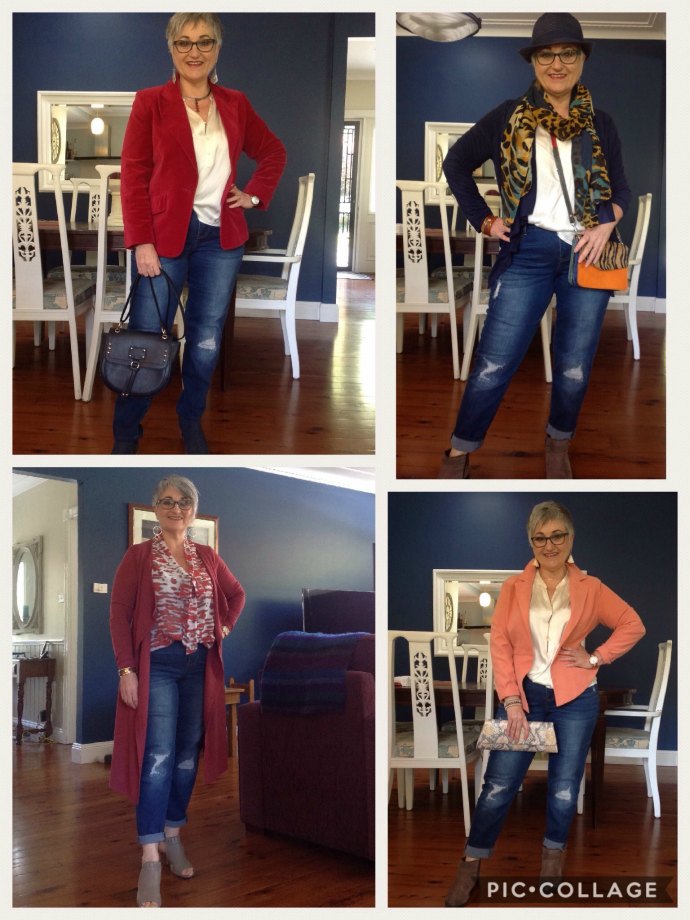 What is your current obsession?
I'm loving my distressed jeans and in the cooler weather, I wore my brogues as often as I could.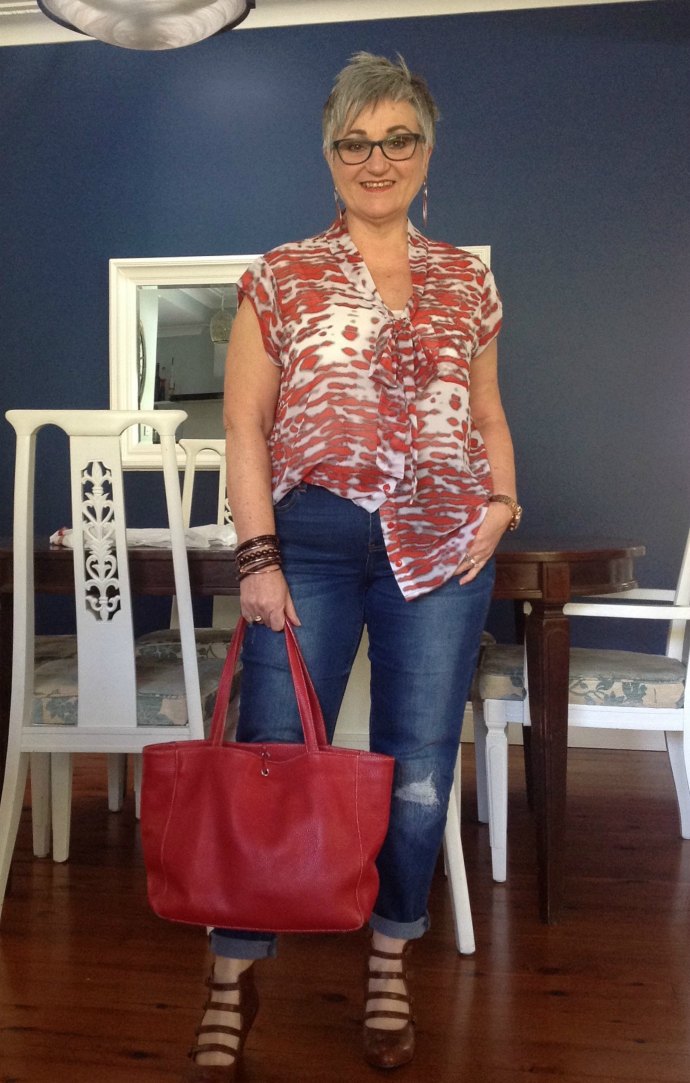 Do you have a signature piece or style?
I love asymmetric details even in my hair.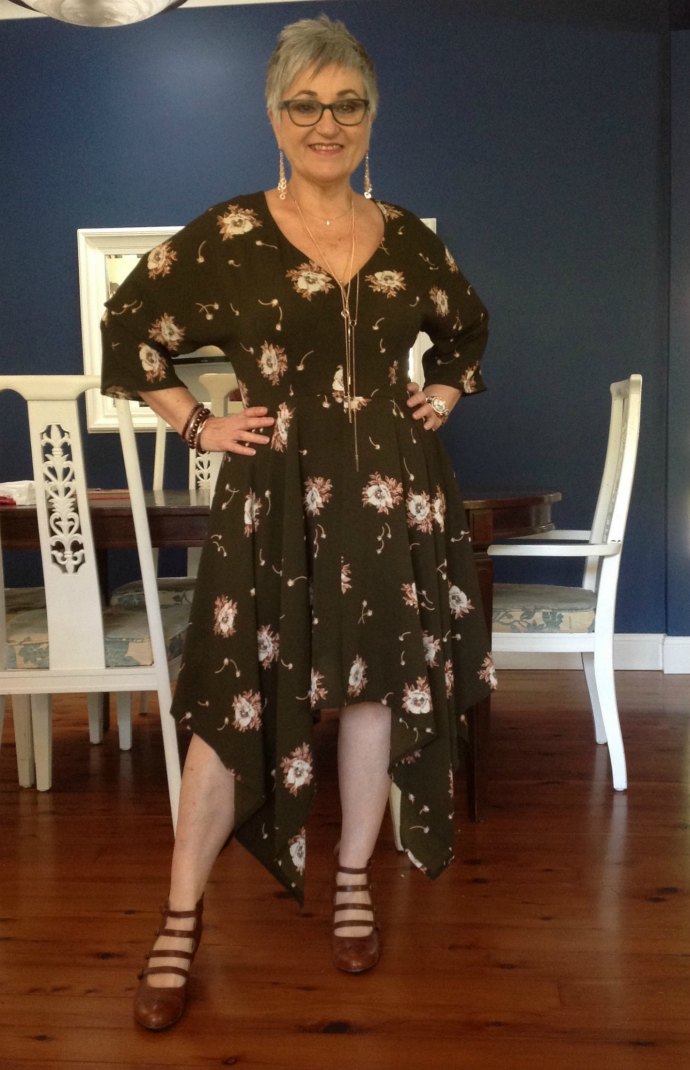 The one piece of advice most women need but don't get?
Fit is everything. We all come in different shapes and sizes and it is rare for ready to wear fitted garments to fit perfectly off the rack. Whether it's a hem or sleeve length, a dart or seam adjusted, correct fit can make all the difference.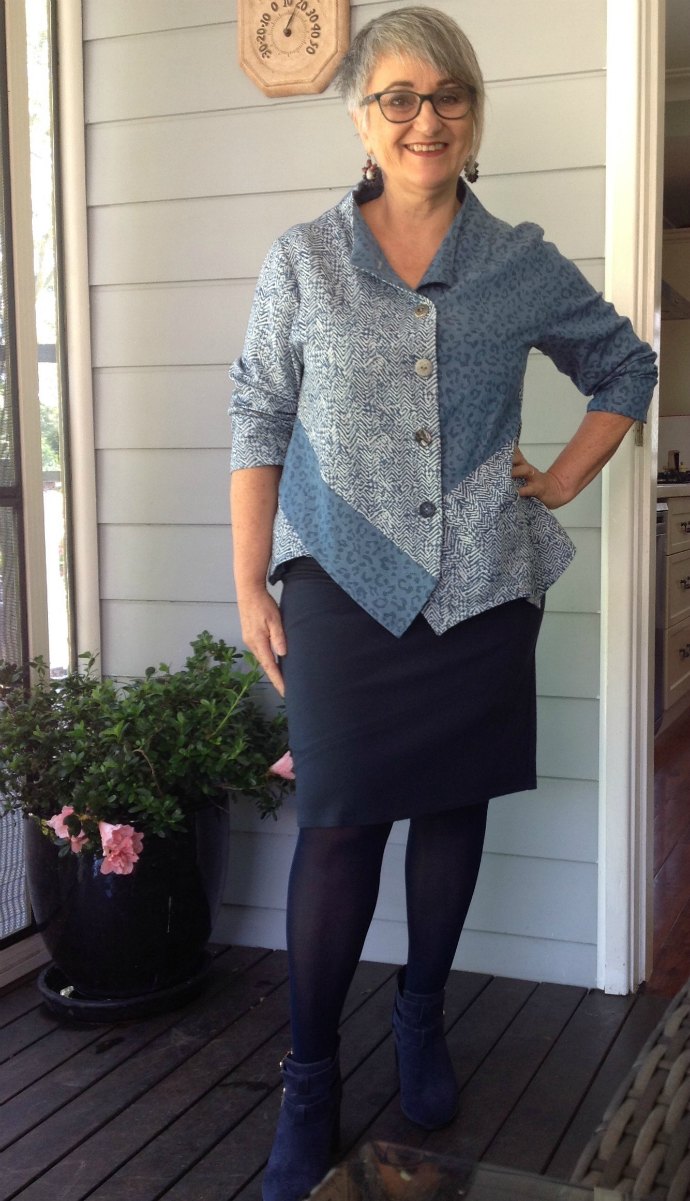 What is your favourite current trend?
Sneakers and brogues! I am so pleased with the variety of stylish flat shoes that are now available. The beautiful colours that are available, silvers, rose gold, and oohh those gorgeous perforated details. Comfortable stylish shoes, what's not to love?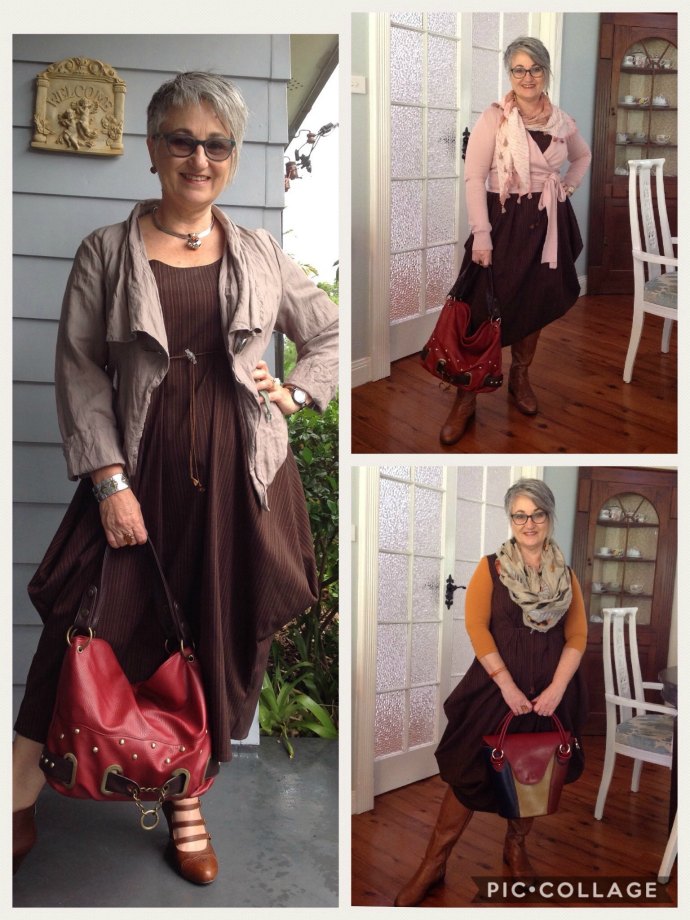 What's the worst current trend?
I was going to say wide cropped pants but I have a pair that I love to wear!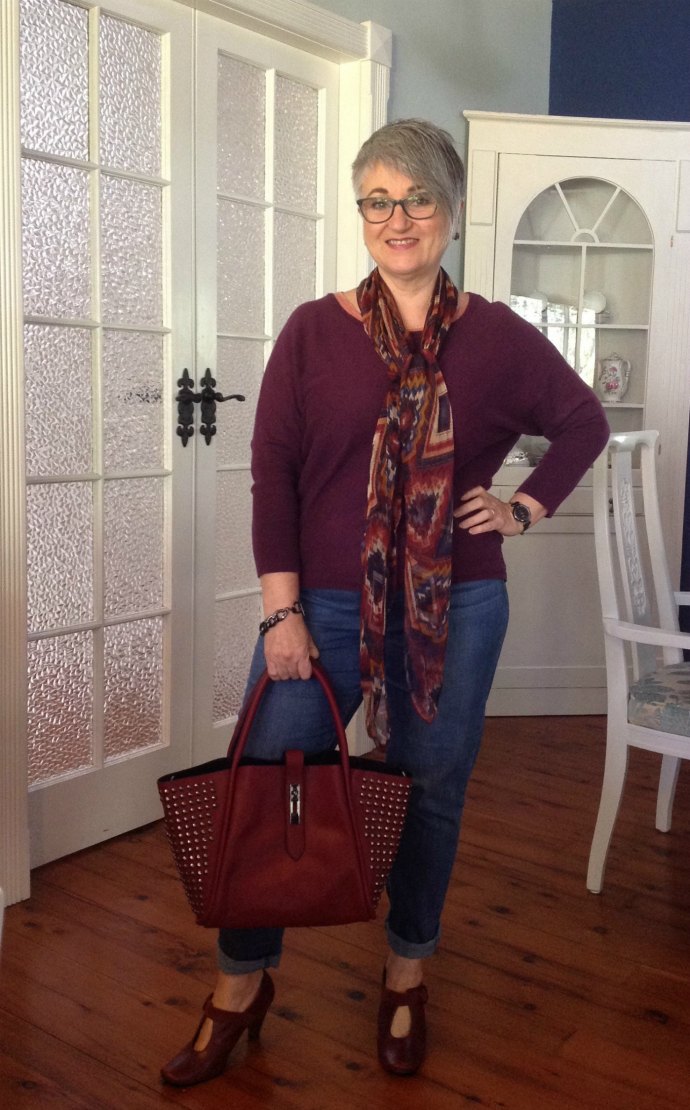 How would you describe your personal style?
I like my look to have something unique or dramatic about it. My lifestyle is casual but I like to still look elegant chic. I would say casual elegant chic with a dramatic edge.