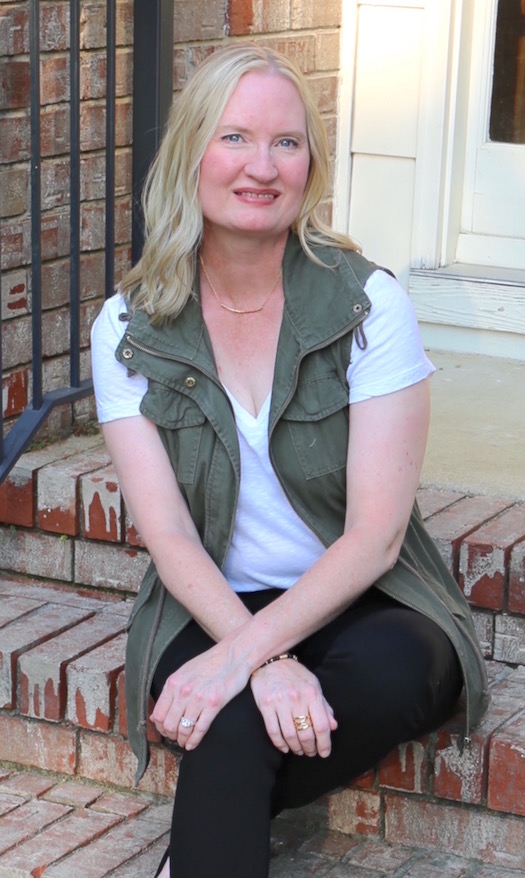 Please enjoy the Stylish Thoughts of Leanne, from Rainbow City Alabama USA who writes the blog Classy Yet Trendy.
What is the secret to great style?
The secret to having great style is letting your personality come through by the way you dress. Wear clothes you look great in, but also feel comfortable while wearing them too.
What is the one thing you would spend a lot of money on?
Since I use a capsule wardrobe every season, I don't invest in one particular thing, but choose my basic essentials wisely. I believe in investing in quality basic essentials, like jeans, tees, cardigans, etc, that will last many seasons.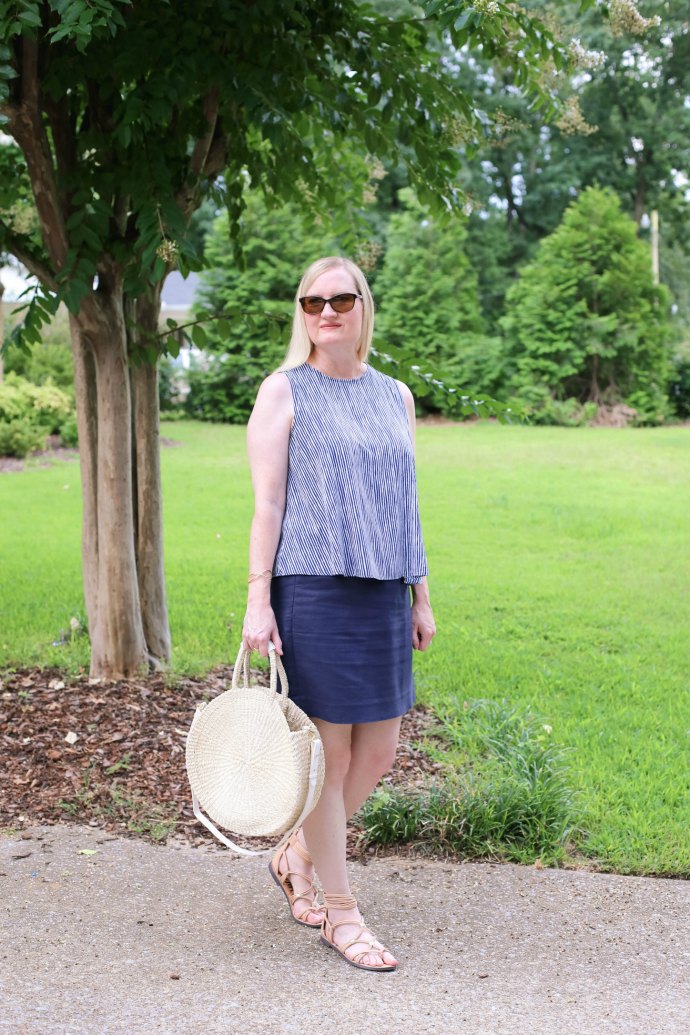 What is the one thing you wouldn't spend a lot of money on?
I don't believe in buying a lot of trendy clothes. I like to buy one, maybe two trendy items as needed to keep my wardrobe looking fresh. I rely more on the classics in my wardrobe.
What are your top tips for looking stylish when travelling?
The easiest way to look stylish when traveling is to use accessories. Pack mostly basic essentials that can mix and match and rely on your accessories, like scarves, a hat or beanie, and jewelry. They are easier to pack than clothes and provide the color for your outfits.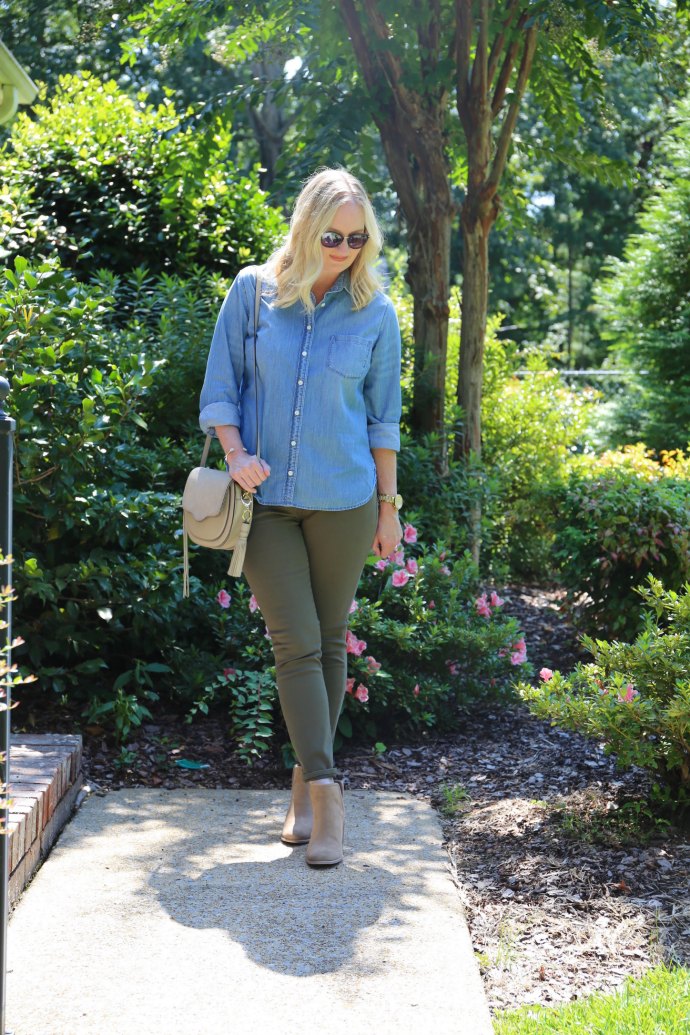 What's the secret to looking polished?
Making sure your clothes fit your body type is the key to looking polished. When everything fits as it should, you'll look flawless!
What is your current obsession?
My current obsession is black, gray and white. My Winter capsule wardrobe is mostly all neutrals, with just a few burgundy and blush pieces. Neutrals work well in a capsule wardrobe and I love how they all coordinate well.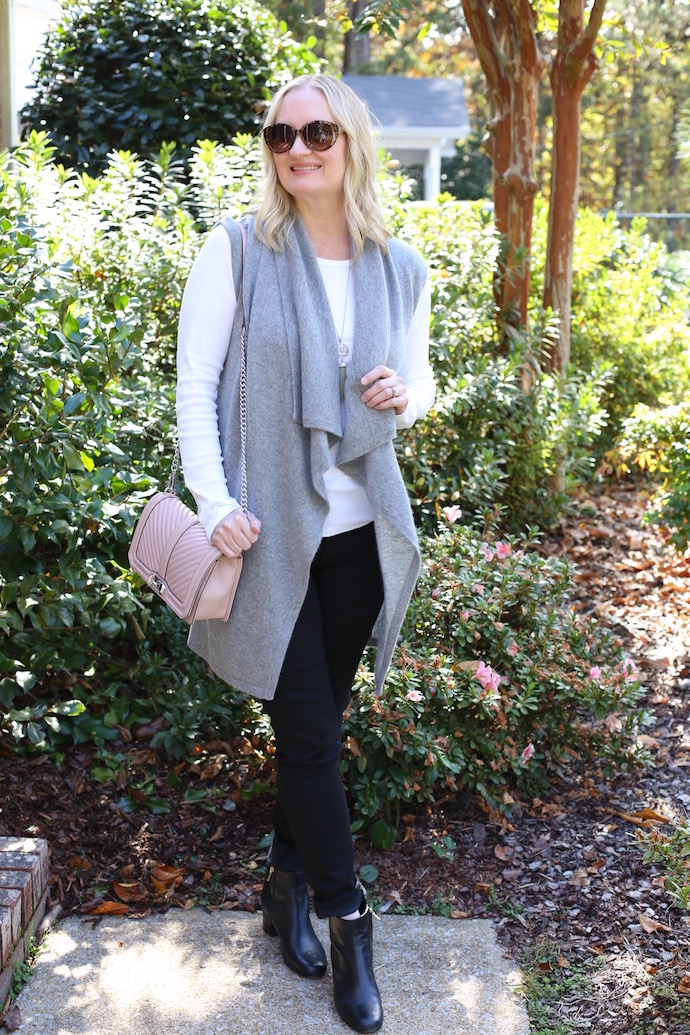 Who inspires you?
Other bloggers! I get inspiration from bloggers on Instagram by seeing how they wear both classic and trendy clothes. Seeing other bloggers are wearing helps me decide what clothes and shoes to include in my Capsule Wardrobe eBooks that I published each season (they are complete wardrobe plans that give you many outfit ideas from just a few clothes and shoes).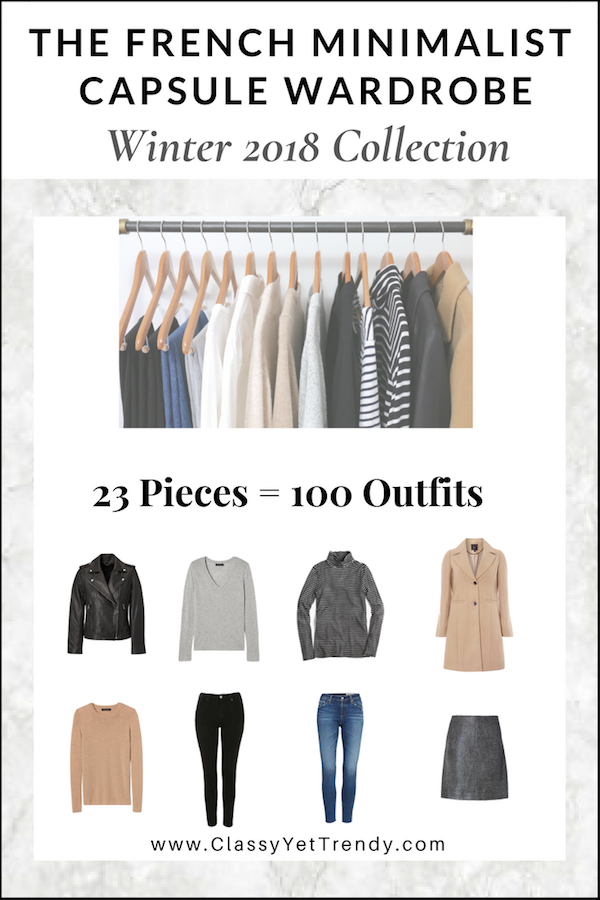 What is your favourite current trend?
Raw hem jeans. Being a capsule wardrobe enthusiast, these type of jeans add a bit of interest to jeans without being too trendy.
How would you describe your personal style?
My style is a combination of classic and casual. My favorite outfit would be a pair of great fitting jeans, striped top, cardigan and either flats or ankle boots.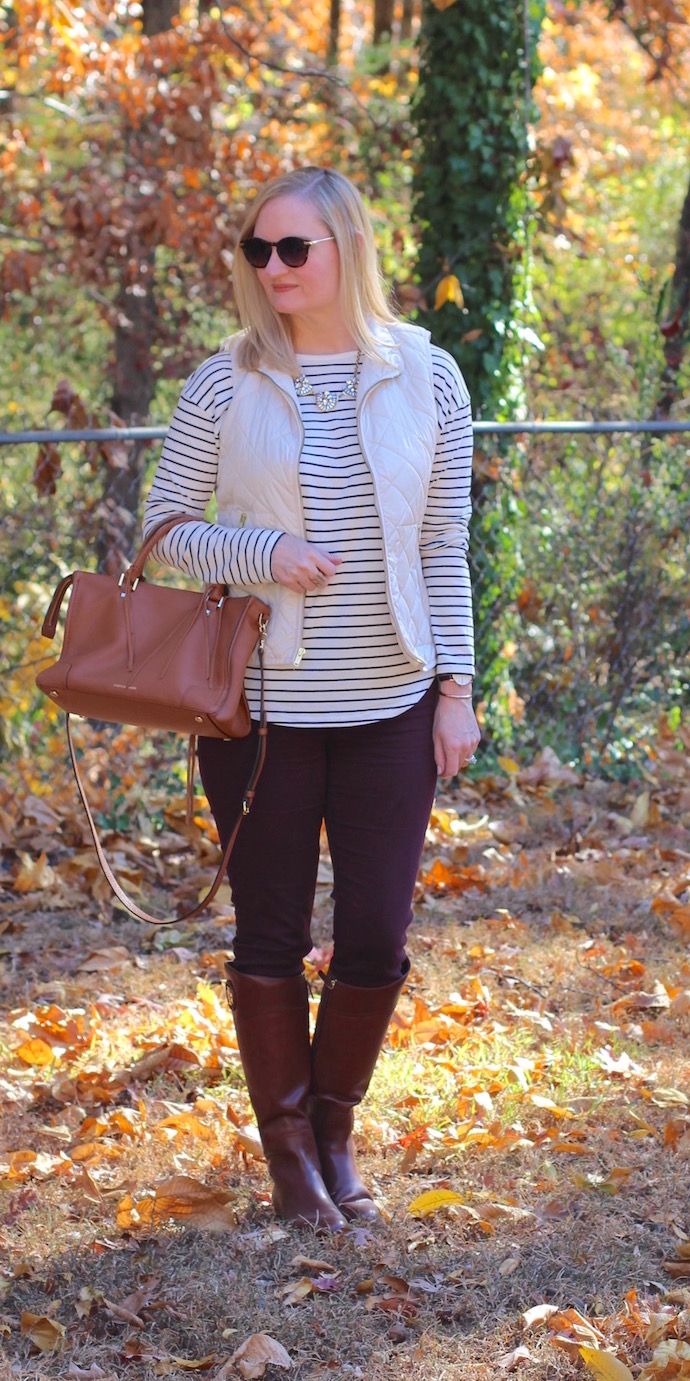 Who are your style icons?
Kate Middleton and Audrey Hepburn.