Sponsored by Village Roadshow
The other day I saw a preview of The Big Sick, a fantastic new comedy based on the true story of the romance between aspiring comedian Kumail and grad student Emily.
It's my kind of movie, funny, awkward in a real life and totally relatable way (which reminds me of an awkward event in my dating life … I'll tell you in a minute) and really touching too.
With an added cultural aspect of Kumail's traditional Pakistani parents' expectations of their son fulfilling their desire for him to have an arranged marriage to a Pakistani Muslim woman along with a job as a doctor, lawyer, or engineer and the pressures parents have for how they want their kids lives to turn out, and haven't we all been there in one way or another!
Parental Expectations
I can tell you that my parents certainly didn't want me to become an image consultant or run my own business (way too risky in their eyes). I was named after musician Imogen Holst (daughter of Gustav Holst who wrote The Planet Suite) and I was expected to become (in order of acceptability in their eyes:
A classical violinist – all those years of violin lessons they'd paid for (the guilt, the pressure).
An architect – they realised that I had some sort of eye for design and this was an OK alternative to being a classical musician.
A scientist- if all the above didn't suit, then some sort of science was the only other acceptable option since I came from 5 generations of university educated stock.
I remember when I told my dad that I was going to university to study Communications/PR/Media he made a comment about it being "soft" and I should really be doing architecture, science or maths, something "hard" as he termed it. And then when I quit violin lessons even though I had already spent a year at university he was kind of shocked, as I realised later that he'd secretly thought that one day I'd turn around and become the classical musician he'd always dreamed of becoming (sadly he's tone deaf).
As a parent of a teenager who is currently making decisions about what electives to choose for his final years of schooling, I know I've made comments about "keeping your options open" and "doing two sciences is a good thing as you'll have more choice about possible degrees in the future". Possibly, I'm turning into my parents….
Let Me Tell You My Awkward True Dating Story
Anyway, back to the awkward moment I mentioned earlier. It was around my 20th birthday and I'd been dating a guy for about 6 months. I was young, at university with my life all in front of me. He was my first boyfriend (we shall call him Lex*) and for my birthday he decided to take me to a swishish, that is, swish for a 20 year old used to MacDonald's and the local Chinese, restaurant where he thought over dessert it was the right moment to propose we marry 3 years hence.
I was shocked (I had not seen this coming and in fact I don't think I loved him and I don't remember him ever saying the "L" word to me either), stunned and feeling like a cornered baby deer I blurted out a rather impolite reply to the effect of:
"No, I never want to marry you, not now, not in 6 months, not in 3 years, not ever, I've never been serious about you and in fact I should break up with you right now so that I don't lead you on as my feelings are never going to change". (Ok so these might be the exact words I spoke that night and they are seared into my memory).
Shortly after this I contracted pneumonia. As I'm slowly recovering at home there is a knock at my front door. On the doorstep stands Nigel*, Lex's best mate, holding an enormous bunch of roses. The kind of flowers you give your girlfriend.
I was confused, was Nigel trying to hit on me now I'd broken up with Lex?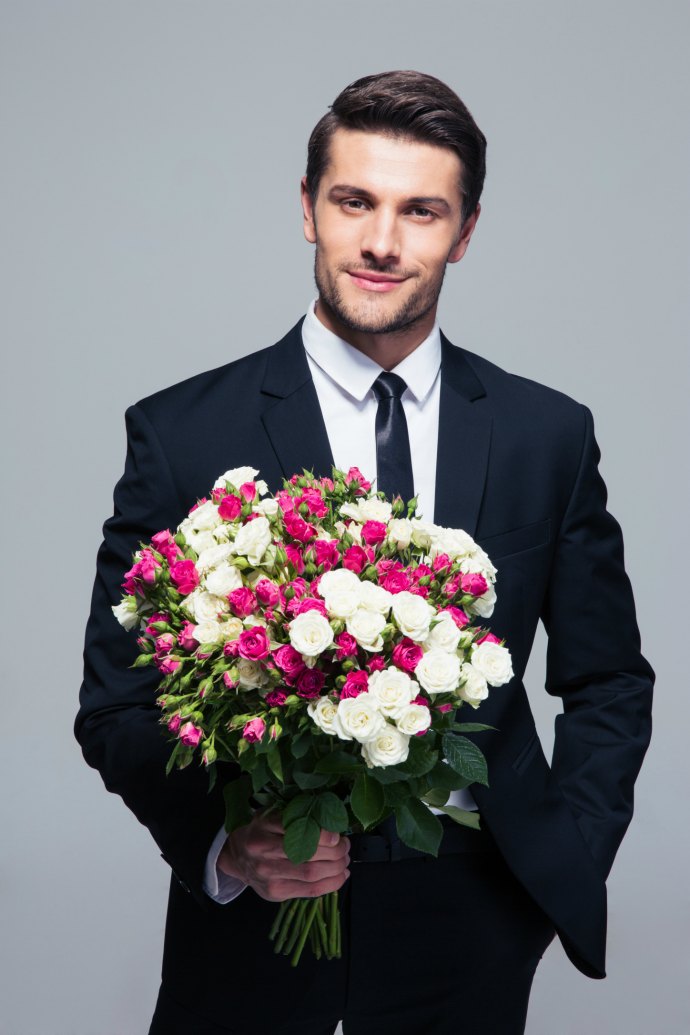 Nigel thrust the bouquet at me and said "Lex wanted me to give these to you as he said you were sick". (Lex had recently moved to Sydney for work which was why he wasn't delivering them in person). By the look of Nigel's face I realised that he didn't know that I'd broken up with Lex and that these flowers were not being greeted with the expected enthusiasm.
I awkwardly told Nigel that Lex and I were no more, to thank Lex for the flowers but to please tell him that my decision was final.
Breaking someone's heart is hard. Fortunately, there is a happier ending to The Big Sick, which is a fabulous date night movie as it's really not your regular rom-com chick-flick (though just to let you know, there are no exploding helicopters and nobody dies in the first 5 minutes).
Critics are raving about The Big Sick, so get yourself a ticket and see it in a cinema near you.
Oh and feel free to share your awkward dating story here…
*Names remained the same as it was a long, long time ago.