I was lucky enough to see (and meet) Ari Seth Cohen, author of Advanced Style (blog, movie and books) in action as he politely asked women to pose for him as he took photos.
He was in Melbourne promoting his new book Advanced Style – Older and Wiser and I caught him at Readings Bookstore in Melbourne.

He shared how he'd come to start is blog and his interest in women of advancing age. His passion stemed from his grandmother, who had been an important force in his understanding of art, design and faashion. He told us that at the age of 7 and 8 he'd draw pictures of more mature ladies in gorgeous fashions, and when he moved to New York he said he saw those women come to life on the streets, which made him want to take photos and share their style with (to start with) friends and family, and now globally.
His stories and pictures are a tribute to his grandmother and he shows that aging does not have to be negative, but something that can inspire the most productive, liberating and rich chapters in a person's life.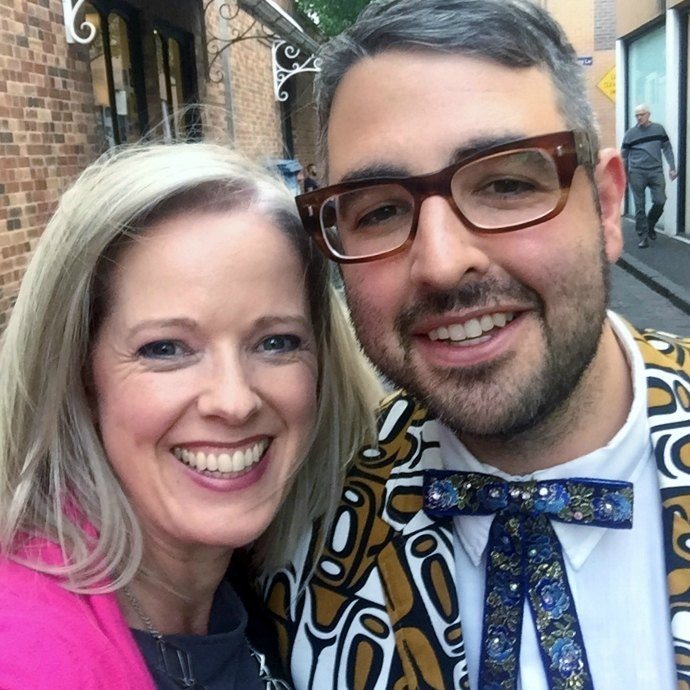 "Never do, when you can overdo" is one of the pieces of advice he's picked up from his subjects over the years.
Ari believes that "the true key to aging is to maintain the attitude of optimism, a healthy and active lifestyle and a sense of continued purpose."
Be inspired with your style by the thoughts, interviews and photos included in this fabulous book.
Do not disappear with age, instead embrace and share your vibrancy and life!